Why not create your own hamper from scratch?
Regular price
Sale price
£48.00
Unit price
per
Featured
Sold out
Fresh Food Hampers

For hampers with perishable items, we provide overnight delivery with eco-friendly ice packs to ensure freshness. Ensure someone is available for receipt.

Non-perishable hampers also have overnight delivery, but immediate opening isn't necessary. See delivery options at checkout for details.
Why Our Hampers?

Each hamper is a testament to the art of small-batch production, where every detail matters. At Artisan Deli Market, we're dedicated to spotlighting the finest artisanal creations

Direct Relationships: Our commitment is to authenticity. By forming close ties with small-scale artisan producers, we guarantee genuine flavors and the pinnacle of culinary craftsmanship.

Artisanal Selection: From the cheese maker perfecting each batch in the English countryside to the chocolatier crafting chocolates by hand, our hampers are a celebration of artisanal Europe.

The Ideal Gift: Be it a festive occasion, a heartfelt gesture, or a spontaneous surprise – gifting our hampers means sharing a unique gourmet experience, crafted with love and care.

Eco-Conscious Elegance: While our focus is on gourmet excellence, we never overlook our environmental responsibility. Each hamper is thoughtfully packaged, ensuring sustainability meets sophistication.

Share the essence of small-batch artistry with a hamper that tells a story in every bite.
Delivery

At Artisan Deli Market, we offer the following delivery options:

Standard Delivery - £5.95
Our standard delivery service delivers your hamper within 1-3 working days from your selected delivery date on the calendar function at checkout.
Named Weekday Delivery - £7.95
Choose our named weekday delivery option and select a specific weekday for your hamper to be delivered, making it easier for you to plan ahead.
Weekend Delivery - £10.95
For those who require weekend delivery, we offer this option for your convenience.

Use our calendar function at checkout to select a delivery date that works best for you. If you're purchasing multiple hampers, you'll have the flexibility to choose a different delivery date and address for each one. Order with ease and let us take care of the rest.
Savour the goodness with our "Beer and Goodies Basket." It features a selection of brews, including Shandy Shack Rhubarb Lager, Project Babylon APA, Sweeping Coast, Paddleboarder Pale, and Deckchair Cruiser Lagerbier.
Complement your drinks with delightful treats like Honeycomb Milk Chocolate Bar, Cheddar Cheese Crumbles, Brindisa Maize Kernels, Sea Salt Kent Crisps, Crunchy Snacking Cheese, and Snackalami 'Classic.' All presented on a stylish Bamboo Tray, this basket is the ideal combo of beer and goodies for your enjoyment.
View full details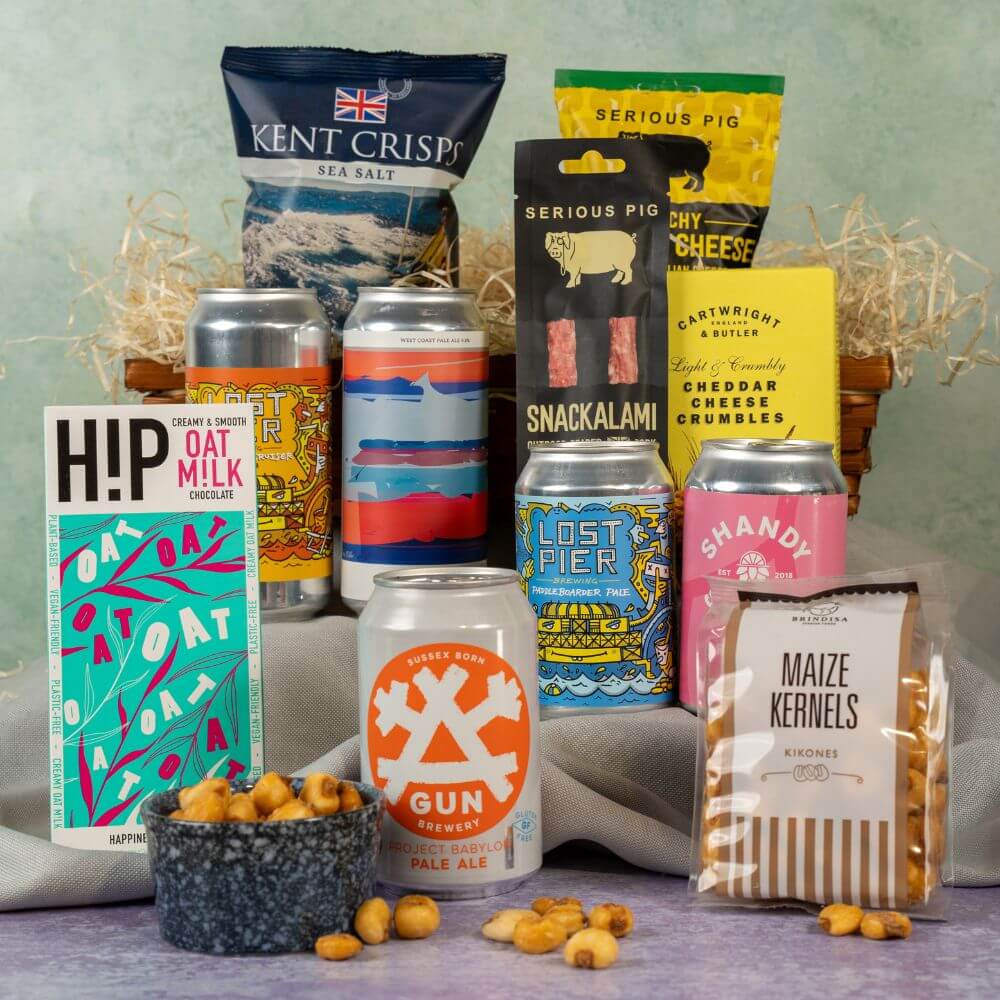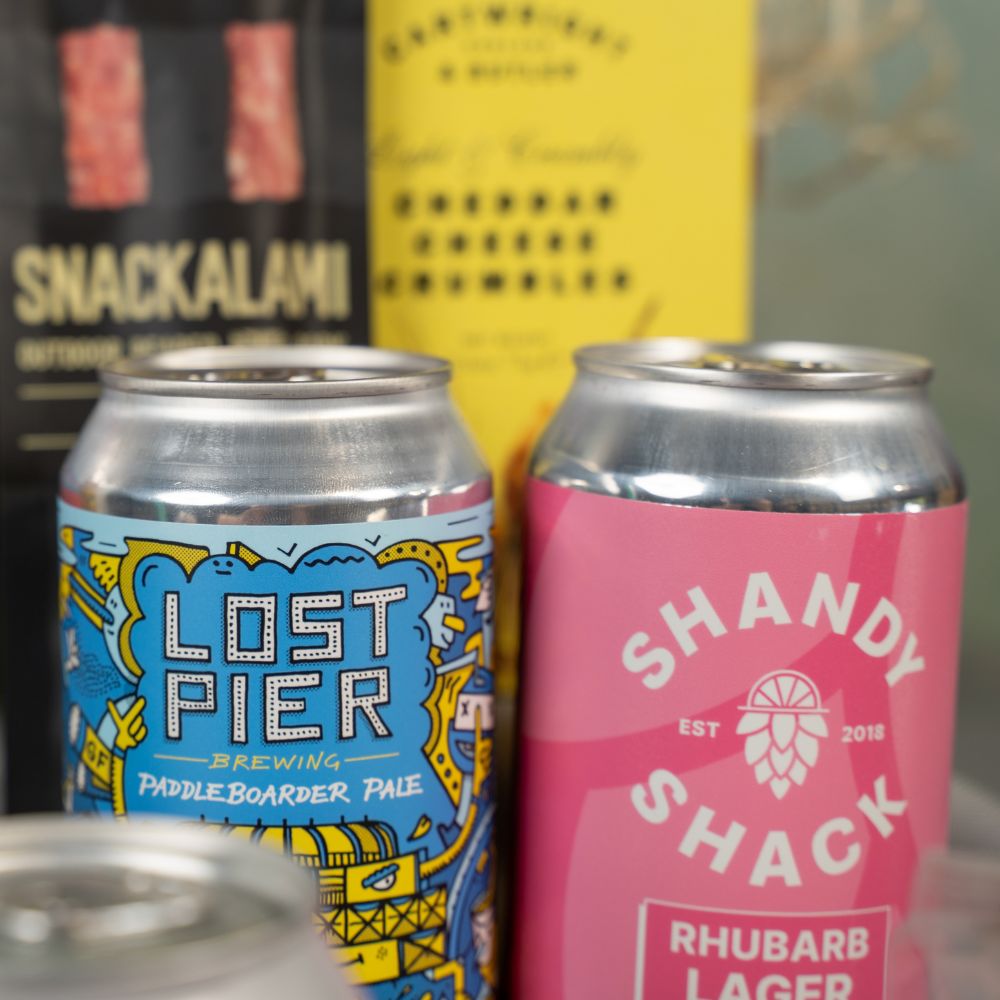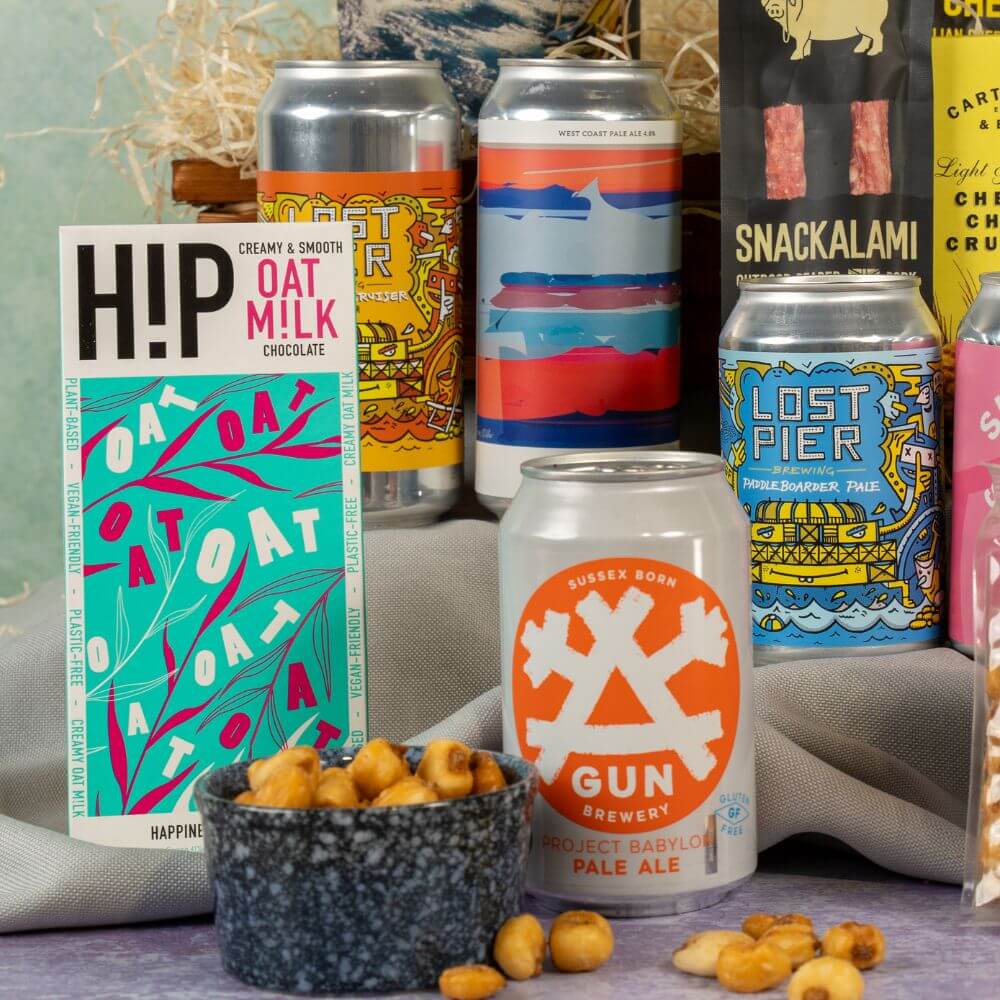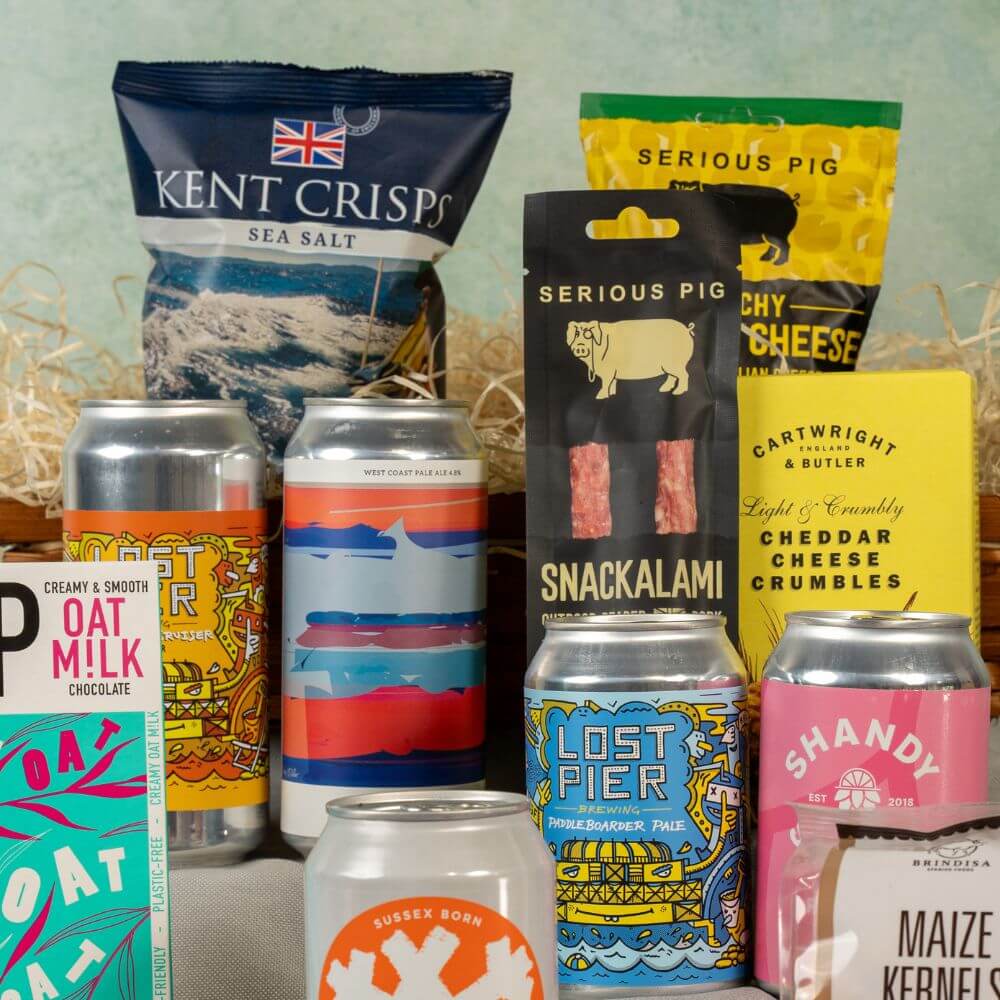 What's inside?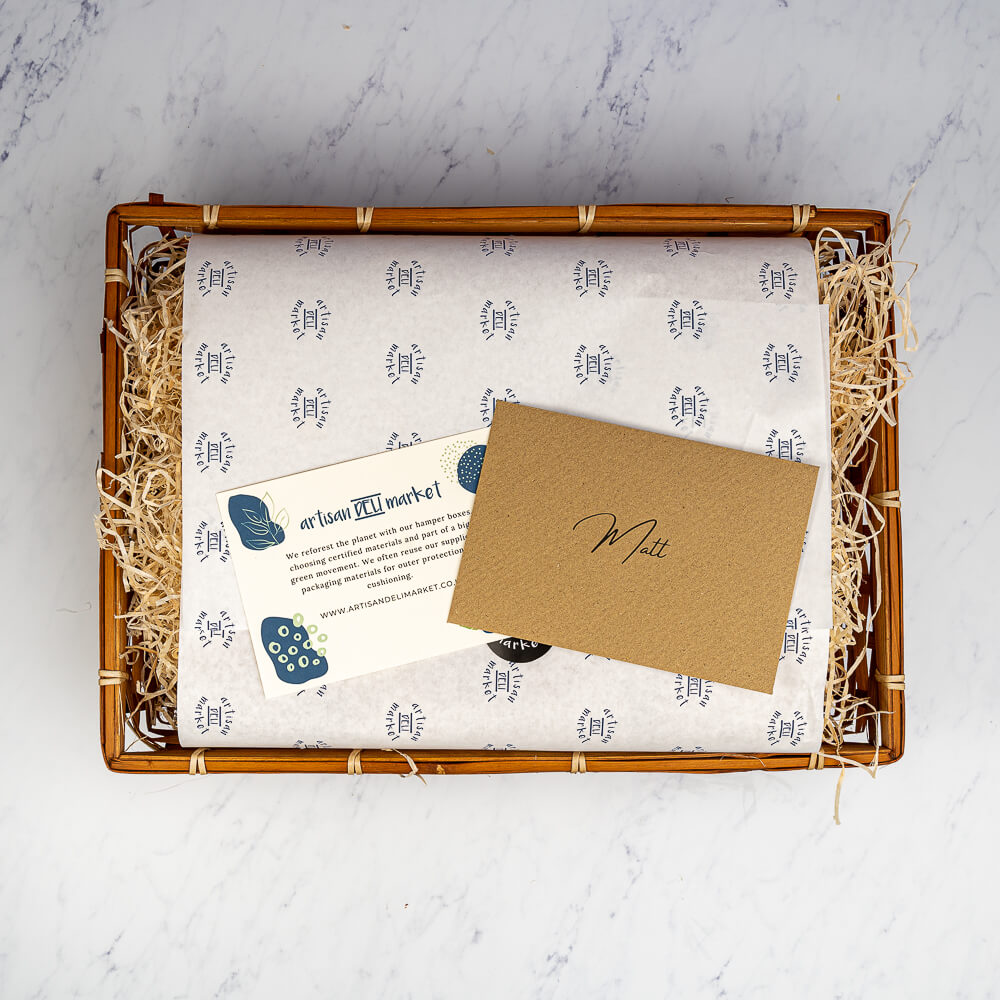 View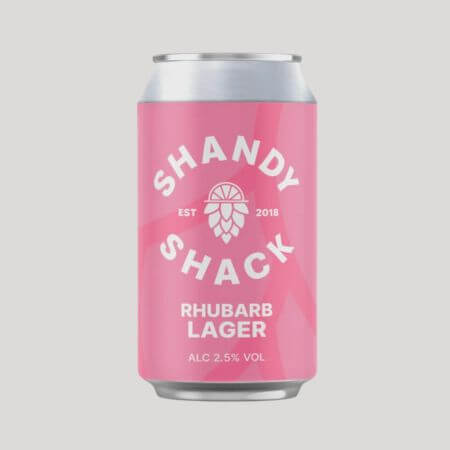 View

View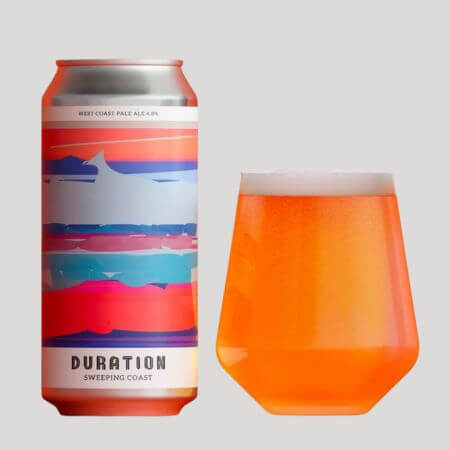 View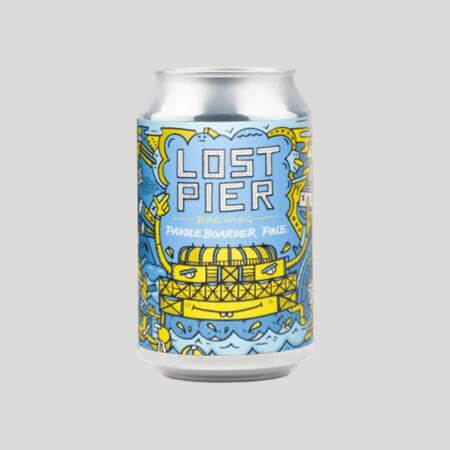 View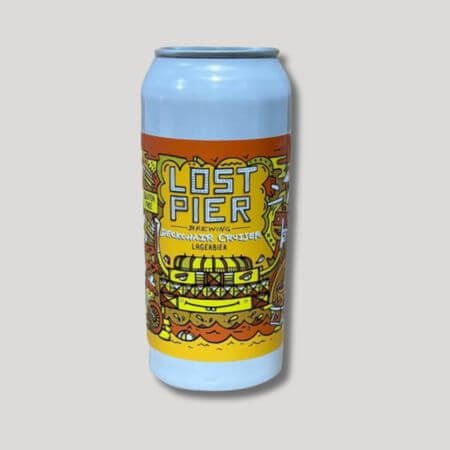 View

View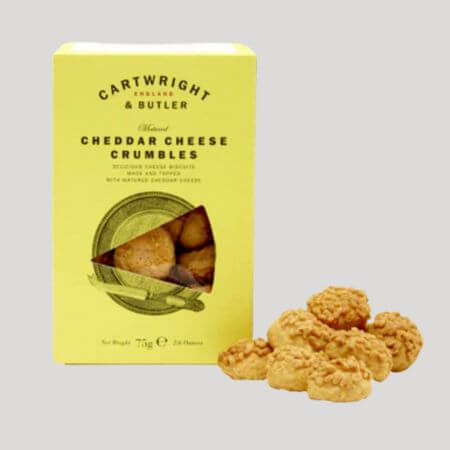 View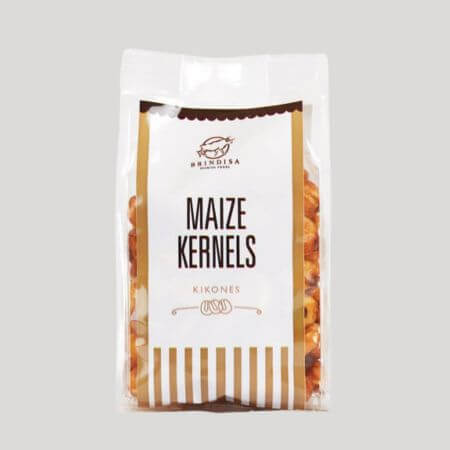 View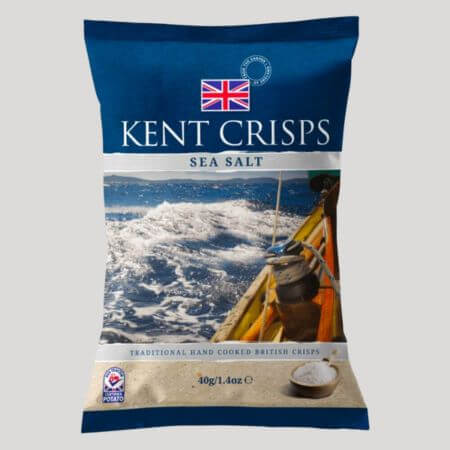 View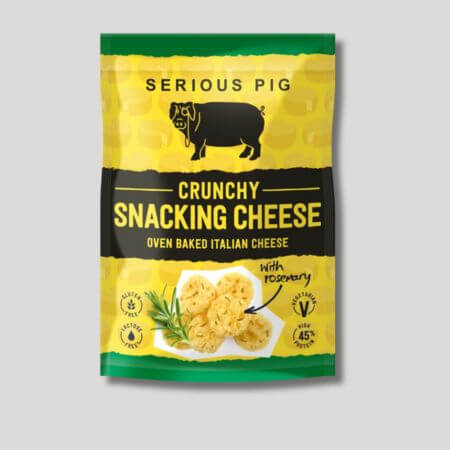 View

View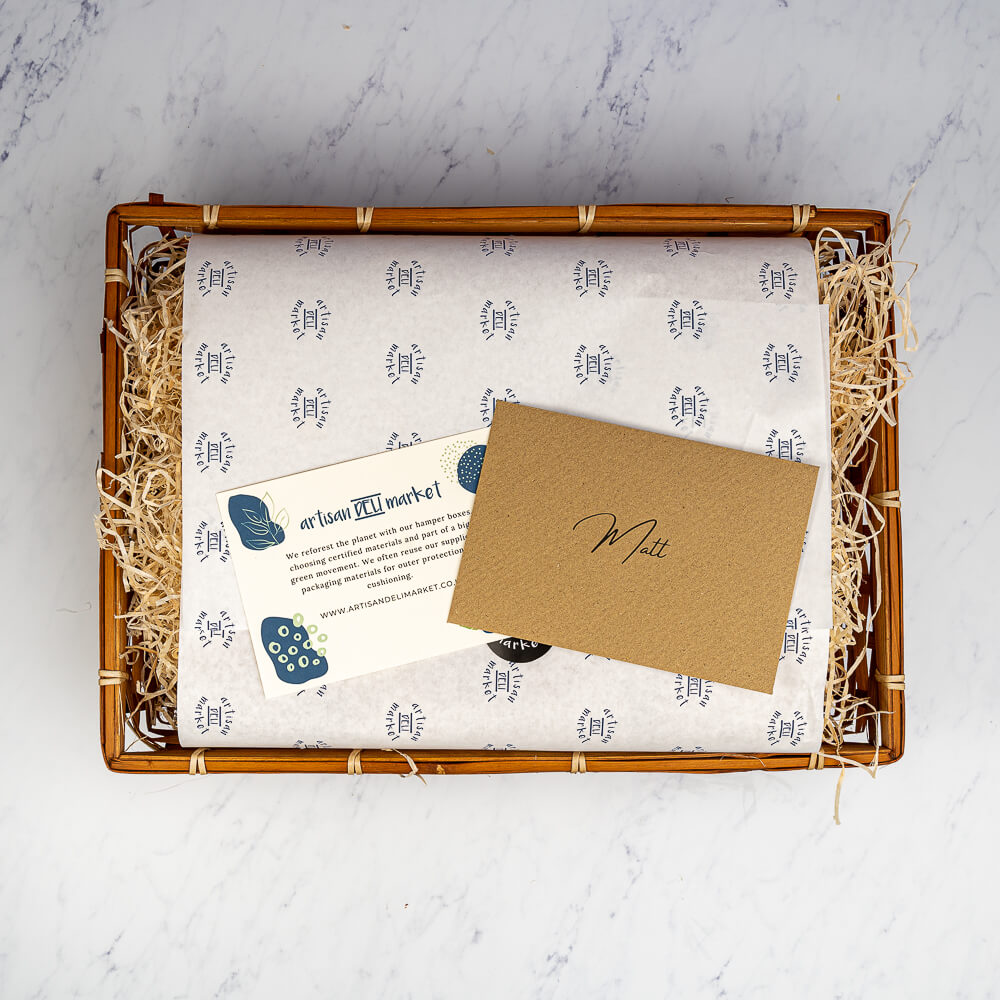 Bamboo Basket
Packed with shred to create a voyage of discovery, in one of our Artisan Deli Market gift boxes with a luxe, matte texture.
Ivory matte gift card with your personalised message. Secured in beautiful kraft envelope with printed recipients name.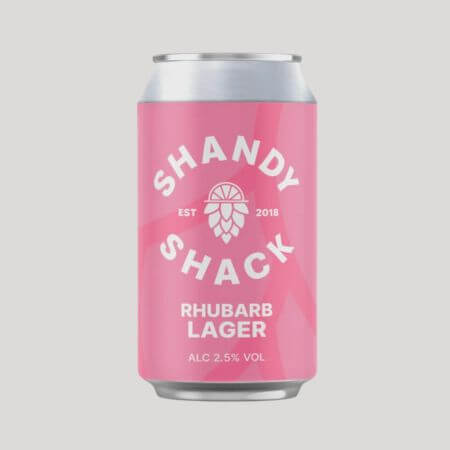 Shandy Shack Rhubarb Lager 330ml
Product Details
Nutritional Information
Made By: Shandy Shack
A lively lager muddled with a delicate dash of refreshing rhubarb soda. Tastes like the first long walk of spring. 117 calories per 330ml.
Project Babylon 4.6% Apa (Gluten Free) 330ml
Made By: Gun Brewery

A true delight for hop lovers, our American Pale Ale is brewed with very pale malts and American hops. Vibrant and refreshing, it offers zesty citrus notes on the nose and a satisfyingly dry finish on the palate. Unfined and naturally hazy, this beer captures the essence of a classic American Pale Ale in every sip.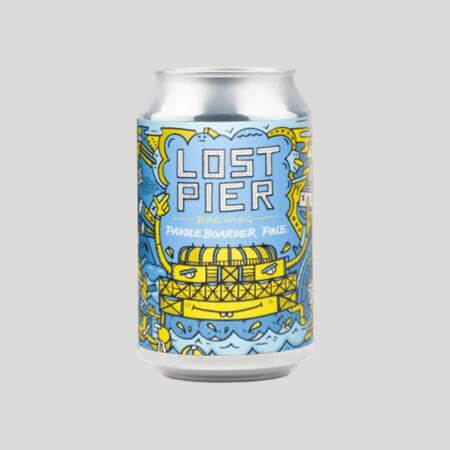 Paddleboarder Pale 3.4% 330ml
Made By: Lost Pier Brewery
Prepare to be delighted by our Super Session Pale Ale, a brew that packs a punch in flavor despite its light alcohol content. Single hopped with Mosaic, it bursts with fresh notes of blueberry, tangerine, and papaya fruits.
Indulge in this brew's refreshing character and savor the fullness of its flavor profile. Despite its lower alcohol content, it delivers a satisfying and memorable experience for your taste buds.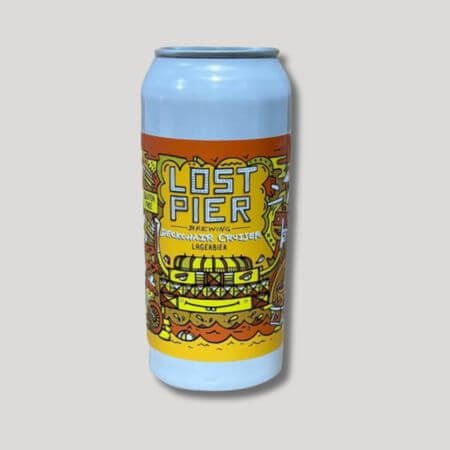 Deckchair Cruiser Lagerbier Gluten Free 4.8% 440ml
Product Details
Nutritional Information
Made By: Superbon
Gluten Free, VeganBut what is Cretan Herb I hear you say; typically its a combination of several spices, which can include many widely used culinary herbs, such as basil, mint, rosemary, sage, marjoram, oregano and thyme, all of this means a light fragrant mediterranean flavour that is light a herby, making for delicious crisps, made with quality organic seasoning.
Ingredients: Potato (66.5%), sunflower oil (25.5%), spices & aromatic herb in variable proportions (7.8%: savoury, thyme, rosemary, saffron, pepper, ginger, coriander, fennel, dill, mint, oregano, flaxseed), sea salt flakes (0.2%).
Honeycomb Milk Chocolate Bar 75g
Product Details
Nutritional Information
Made By: Love Cocoa
Sticky honeycomb pieces infused with British honey all combined with single origin, organic, fairly-traded milk chocolate from The Dominican Republic.
INGREDIENTS: MILK Chocolate (sugar, cocoa butter, cocoa mass, MILK powder, emulsifier: SOYA lecithin; flavouring: natural vanilla), (4%) Honeycomb Granules (sugar, glucose syrup, raising agent: sodium bicarbonate, rice flour).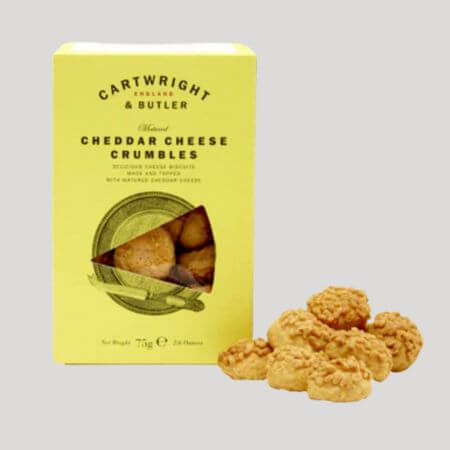 Cheddar Cheese Crumbles
Product Details
Nutritional Information
A biscuit dough that's heavy on the Cheddar cheese but light and crumbly in the bake.
Made By: Cartwright & Butler
Ingredients: Wheat Flour, Margarine (Rapeseed Oil, Palm Oil, Water, Salt, Emulsifier: Mono-And Diglycerides Of Fatty Acids, Acidity Regulator: Citric Acid, Natural Flavouring), Matured Cheddar Cheese (Milk)(19%), Egg, Yeast, Dried Milk, Modified Potato Starch, Sugar, Salt, Potato Starch, Yeast Extract, Spices, Colour: Paprika Extract.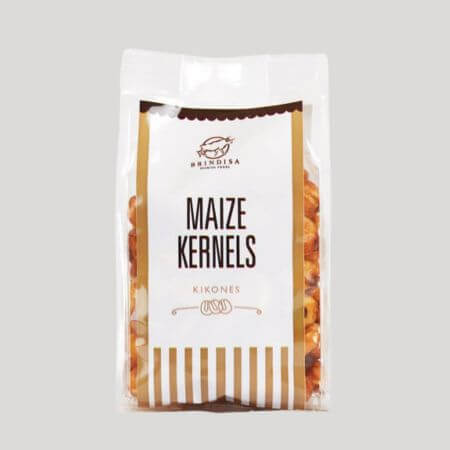 Brindisa Maize Kernels 100g
Outstanding high-quality, additive-free, deep fried and salted maize kernels.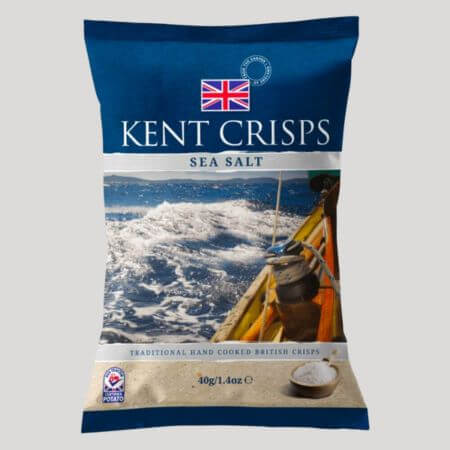 Sea Salt Kent Crisps 40g
Product Details
Nutritional Information
Made By: Kent Crisps
Delicately flavoured with natural sea salt, allowing the taste of our Great British potatoes to shine through.
Suitable for Vegetarians and Vegans
Gluten free
Dairy Free
No artificial colours or added MSG
Hand cooked


Potatoes, Sunflower oil, Sea salt.
Allergens stated in BOLD.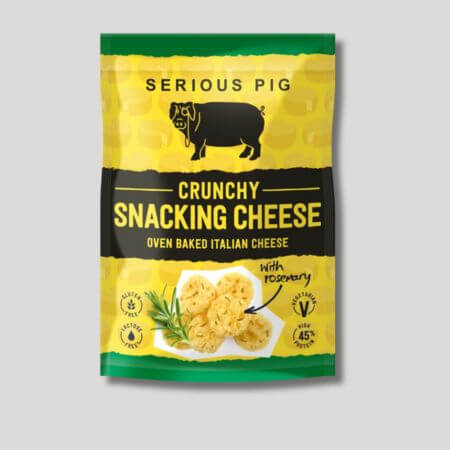 Crunchy Snacking Cheese With Rosemary 24g
Snackalami 'Classic' 30g
Product Details
Nutritional Information
Two sticks of meaty, peppery and seriously delicious snacking salami, made with Outdoor Reared British pork.
Made By: Serious Pig
Ingredients: British Pork, Salt, Dextrose, Spices (White Pepper, Ground Coriander, Garlic, Black Pepper) Preservatives (Sodium Nitrite).
100% Luxury Guaranteed - Only the finest food and drinks, handpicked for quality.
The Magic of Our Hampers
We foster direct relationships with our artisan food producers: from the cheese maker meticulously crafting each wheel, to the chocolatier who pours passion into every piece, the devoted couple perfecting their chutney, and the small-scale baker bringing handmade scones to life.
Leave a Lasting Impression: Create Your Own Hamper Now.