Why not create your own hamper from scratch?
Regular price
Sale price
£39.95
Unit price
per
Featured
Sold out
Fresh Food Hampers

For hampers with perishable items, we provide overnight delivery with eco-friendly ice packs to ensure freshness. Ensure someone is available for receipt.

Non-perishable hampers also have overnight delivery, but immediate opening isn't necessary. See delivery options at checkout for details.
Why Our Hampers?

Each hamper is a testament to the art of small-batch production, where every detail matters. At Artisan Deli Market, we're dedicated to spotlighting the finest artisanal creations

Direct Relationships: Our commitment is to authenticity. By forming close ties with small-scale artisan producers, we guarantee genuine flavors and the pinnacle of culinary craftsmanship.

Artisanal Selection: From the cheese maker perfecting each batch in the English countryside to the chocolatier crafting chocolates by hand, our hampers are a celebration of artisanal Europe.

The Ideal Gift: Be it a festive occasion, a heartfelt gesture, or a spontaneous surprise – gifting our hampers means sharing a unique gourmet experience, crafted with love and care.

Eco-Conscious Elegance: While our focus is on gourmet excellence, we never overlook our environmental responsibility. Each hamper is thoughtfully packaged, ensuring sustainability meets sophistication.

Share the essence of small-batch artistry with a hamper that tells a story in every bite.
Delivery

At Artisan Deli Market, we offer the following delivery options:

Standard Delivery - £5.95
Our standard delivery service delivers your hamper within 1-3 working days from your selected delivery date on the calendar function at checkout.
Named Weekday Delivery - £7.95
Choose our named weekday delivery option and select a specific weekday for your hamper to be delivered, making it easier for you to plan ahead.
Weekend Delivery - £10.95
For those who require weekend delivery, we offer this option for your convenience.

Use our calendar function at checkout to select a delivery date that works best for you. If you're purchasing multiple hampers, you'll have the flexibility to choose a different delivery date and address for each one. Order with ease and let us take care of the rest.
View full details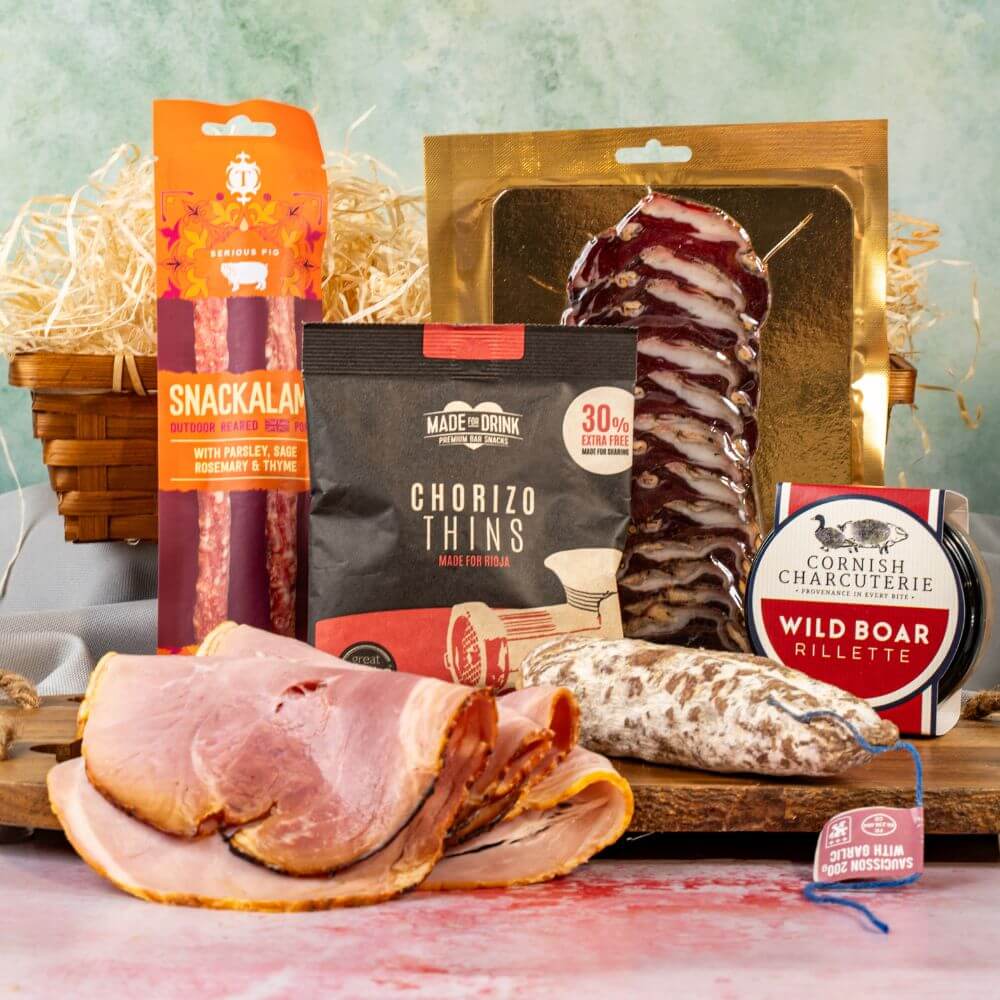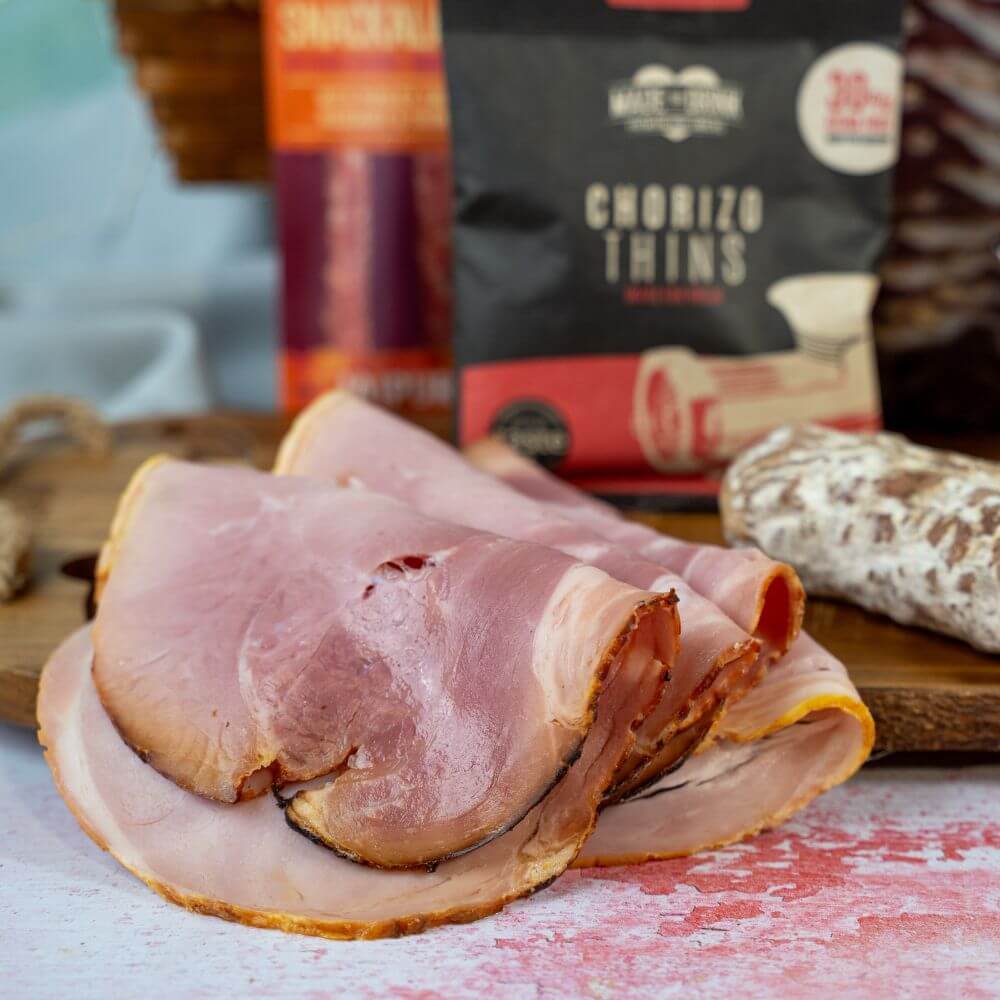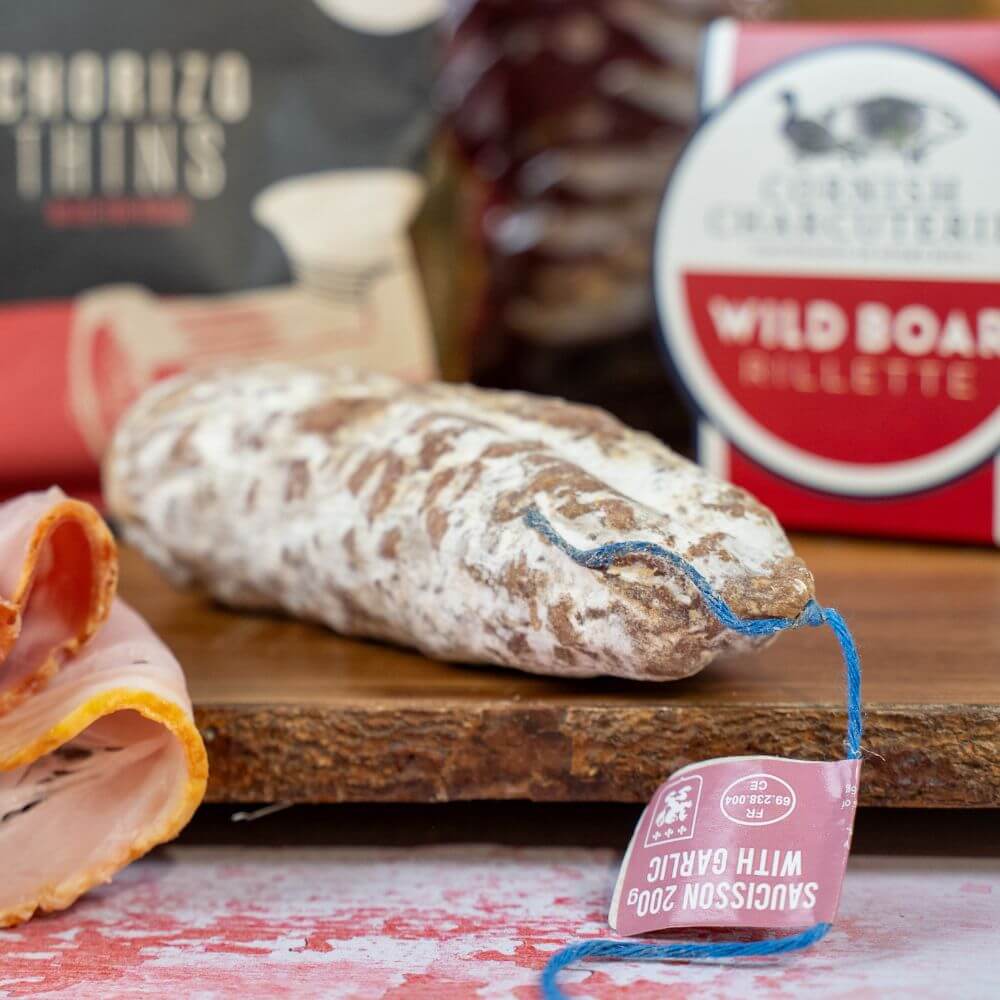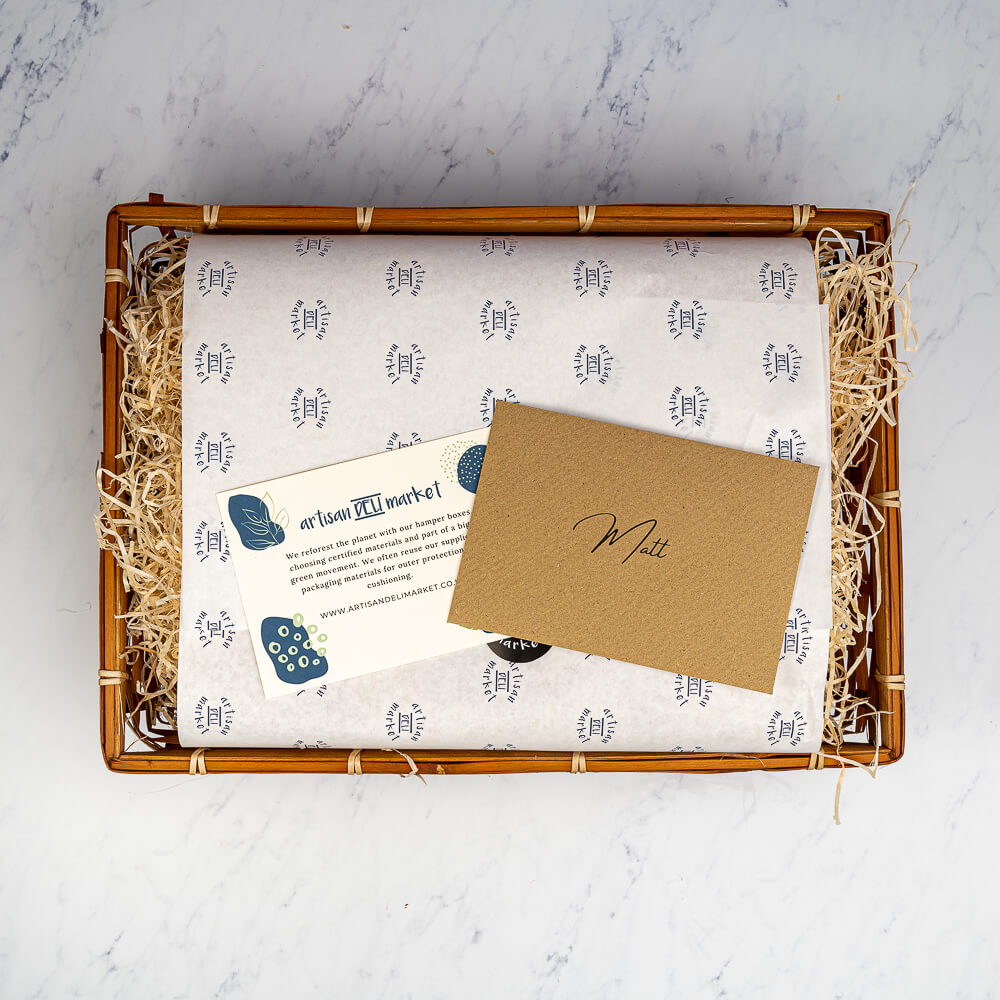 What's inside?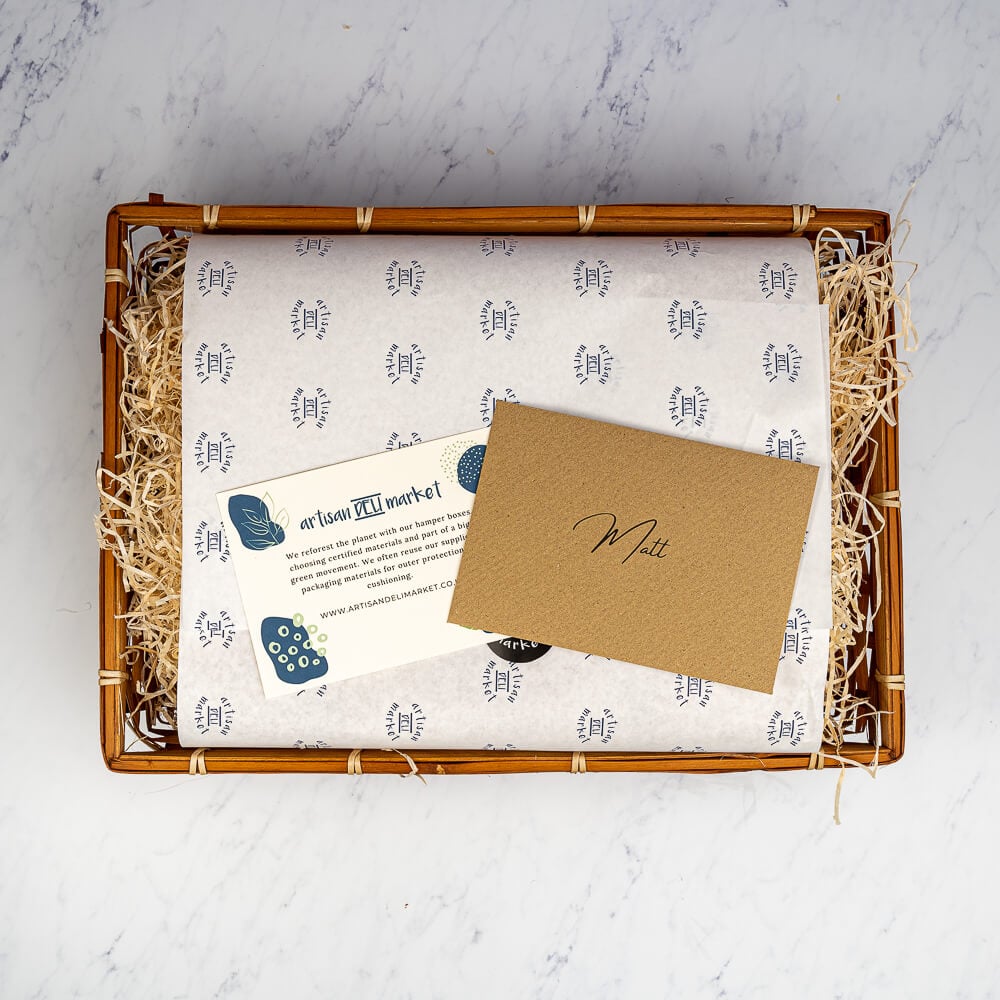 View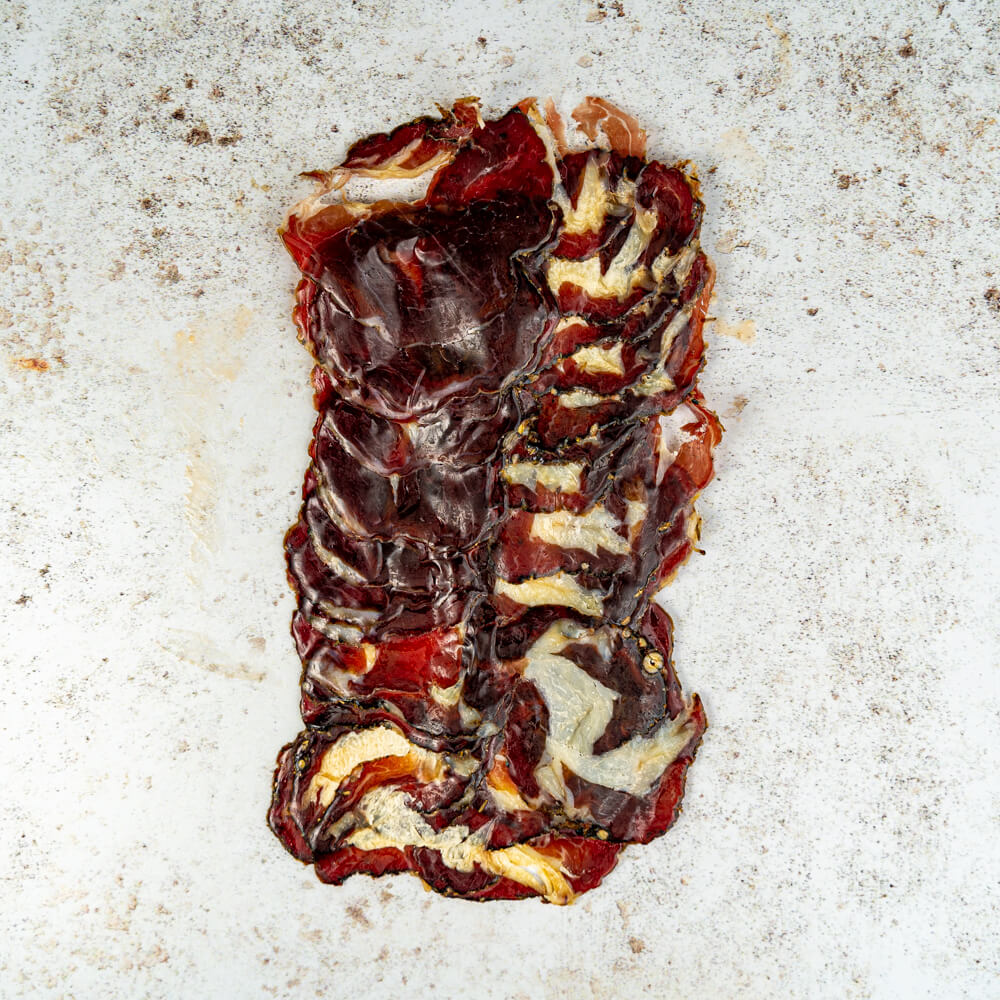 View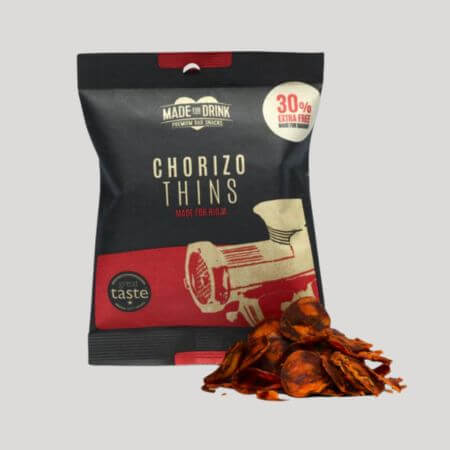 View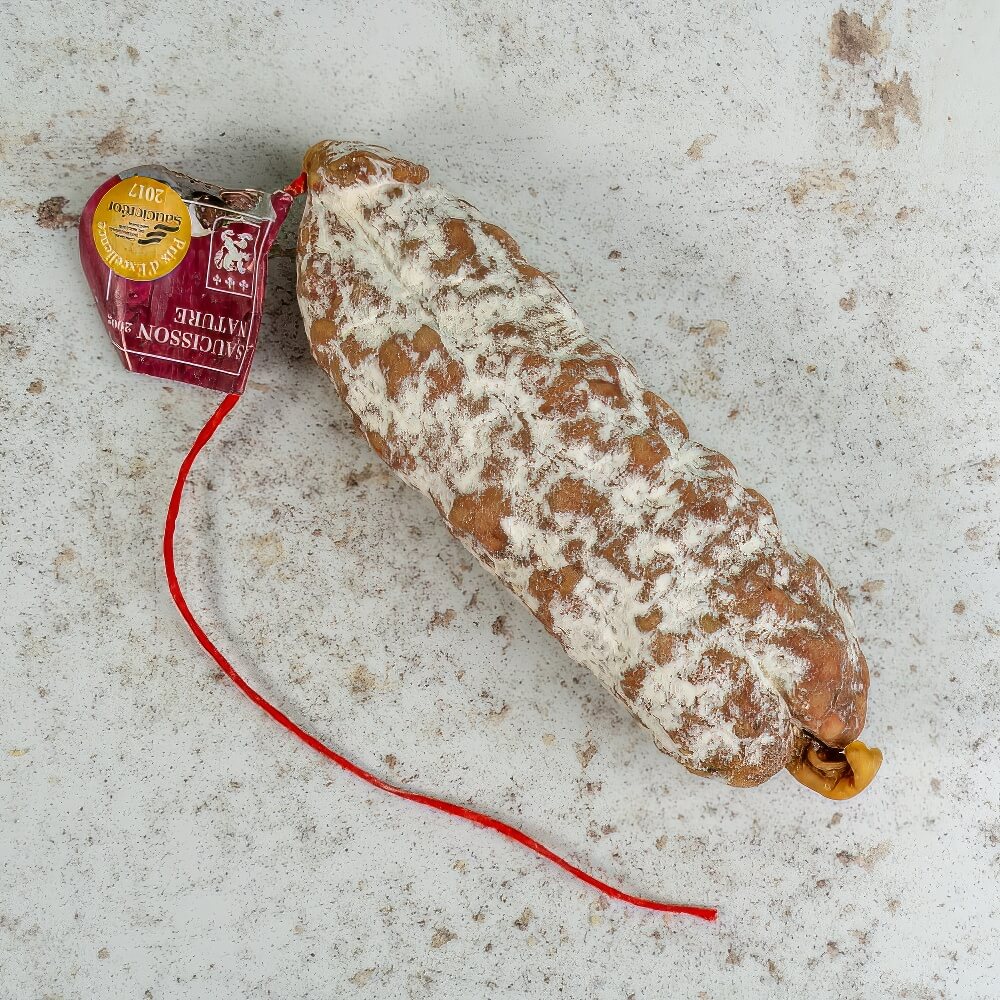 View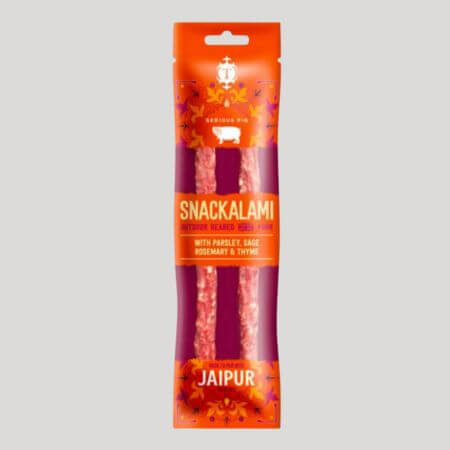 View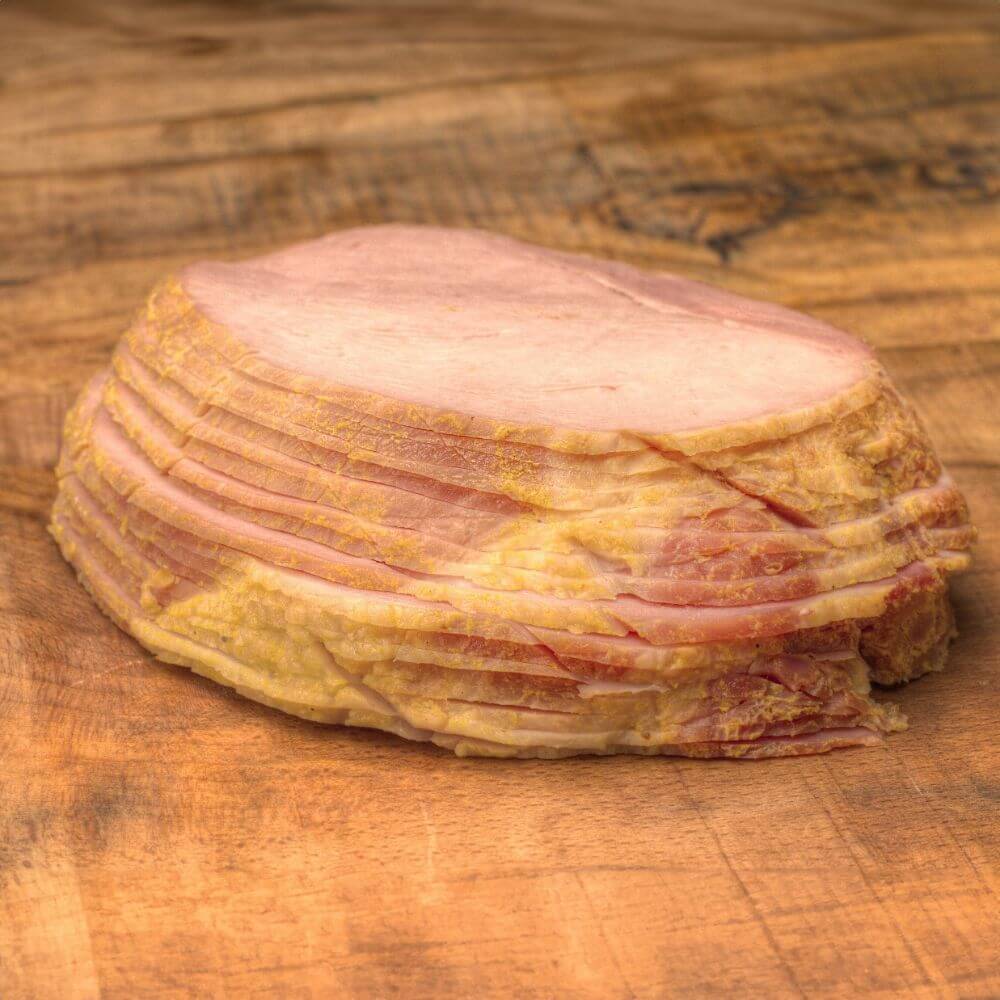 View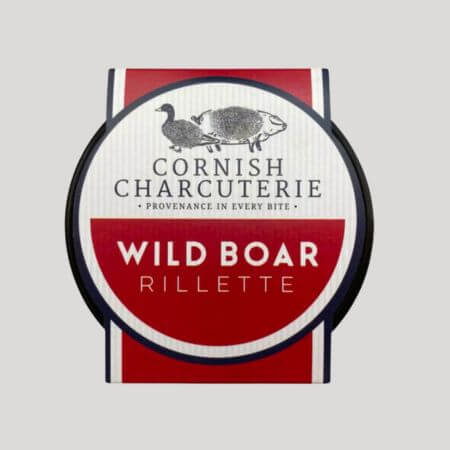 View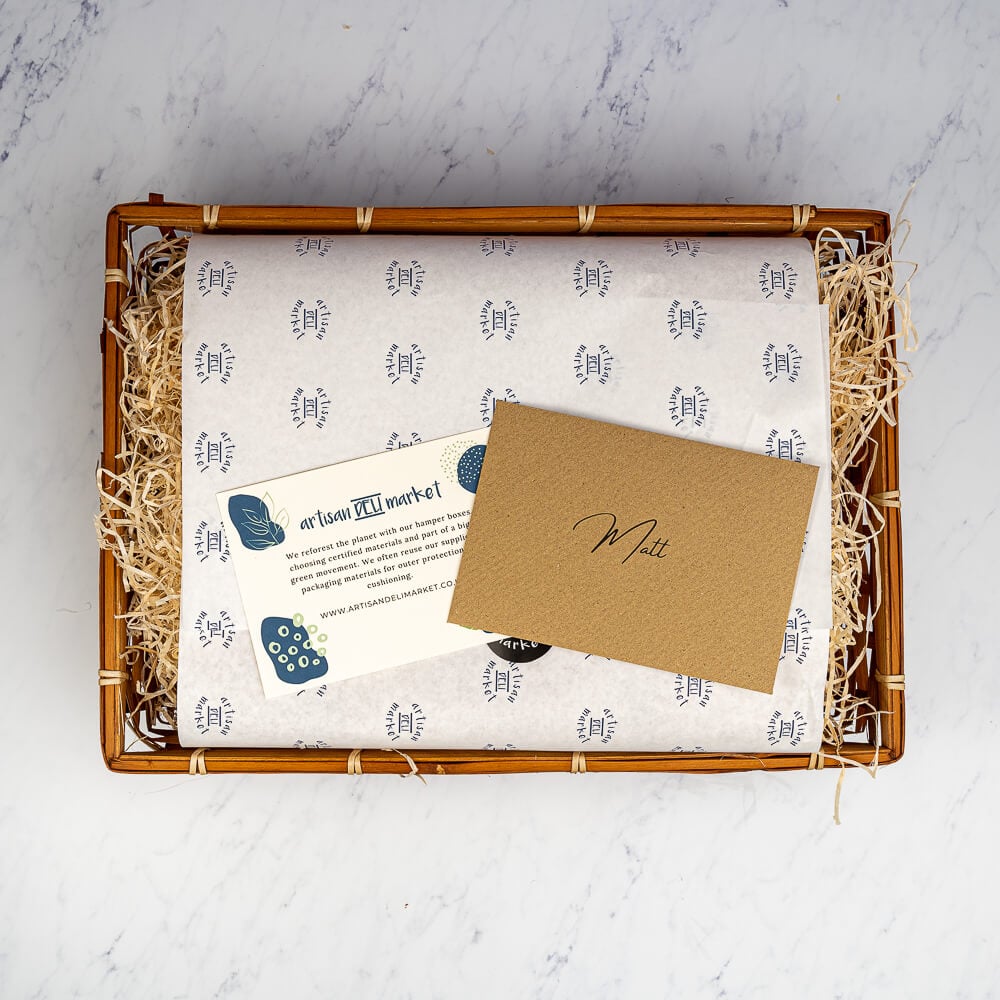 Bamboo Tray
Packed with shred to create a voyage of discovery, in one of our bambo trays.

Ivory matte gift card with your personalised message. Secured in beautiful kraft envelope with printed recipients name.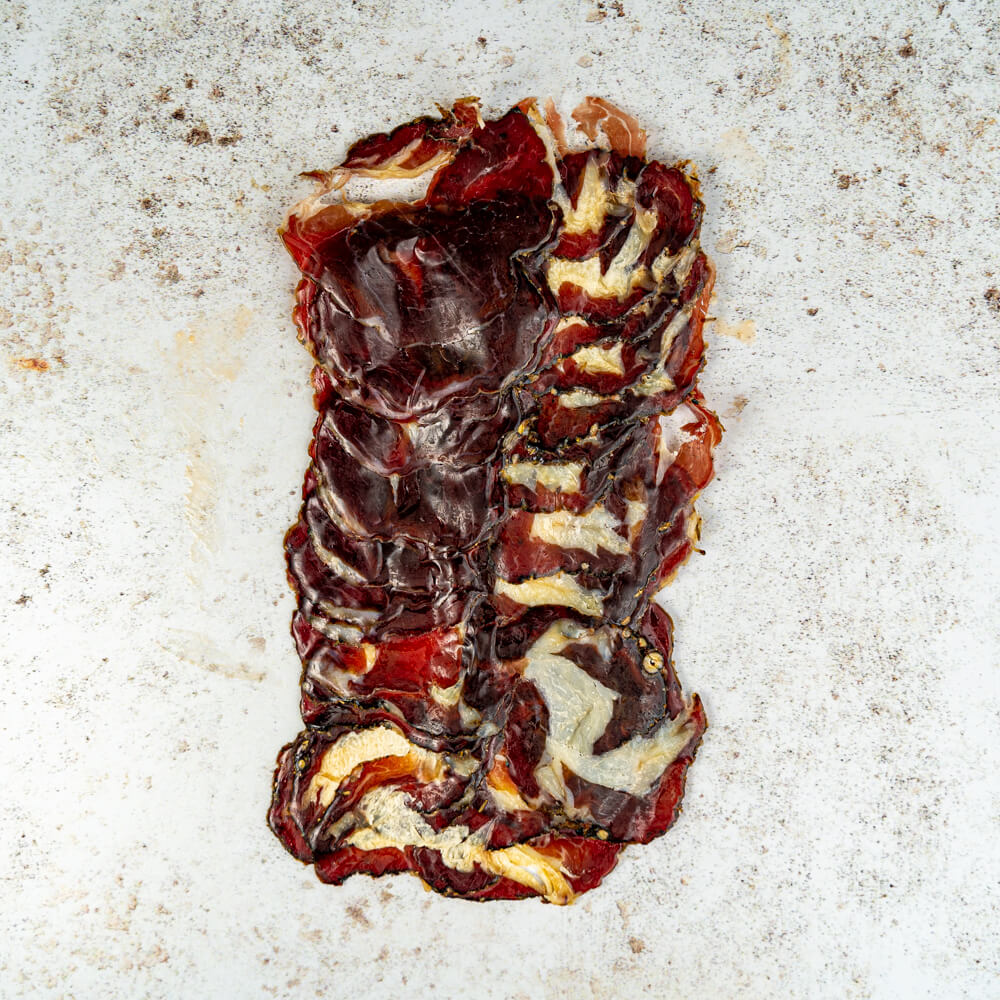 Flower Meadow Hogget Bresaola 60g
Indulge in the exquisite flavours of Flower Meadow Hogget Bresaola, made with premium British meat and carefully crafted using time-honoured techniques. Our bresaola is produced in small batches in the heart of the British countryside, using only the finest cuts of hogget.
Our expert charcutiers start by carefully selecting meat from local British farms that raise their animals with the utmost care and respect. The meat is then seasoned with a blend of aromatic herbs and spices, before being air-dried and cured to perfection for several weeks.
The result is a delicately flavoured bresaola that showcases the unique character of British hogget. Each slice reveals a deep, rich flavour that is both complex and satisfying, with a tender yet firm texture that melts in your mouth.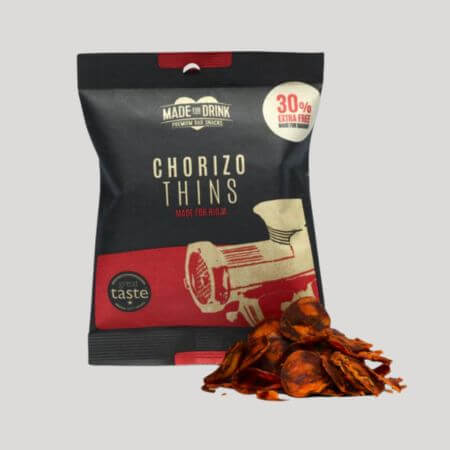 Chorizo Thins 30g
Product Details
Nutritional Information
We simply slice the Chorizo into rounds and gently roast it until it's crisp and delicious with no greasy residue.
Ingredients: Duroc pork shoulder, pork belly, hot paprika del la vera, salt, garlic.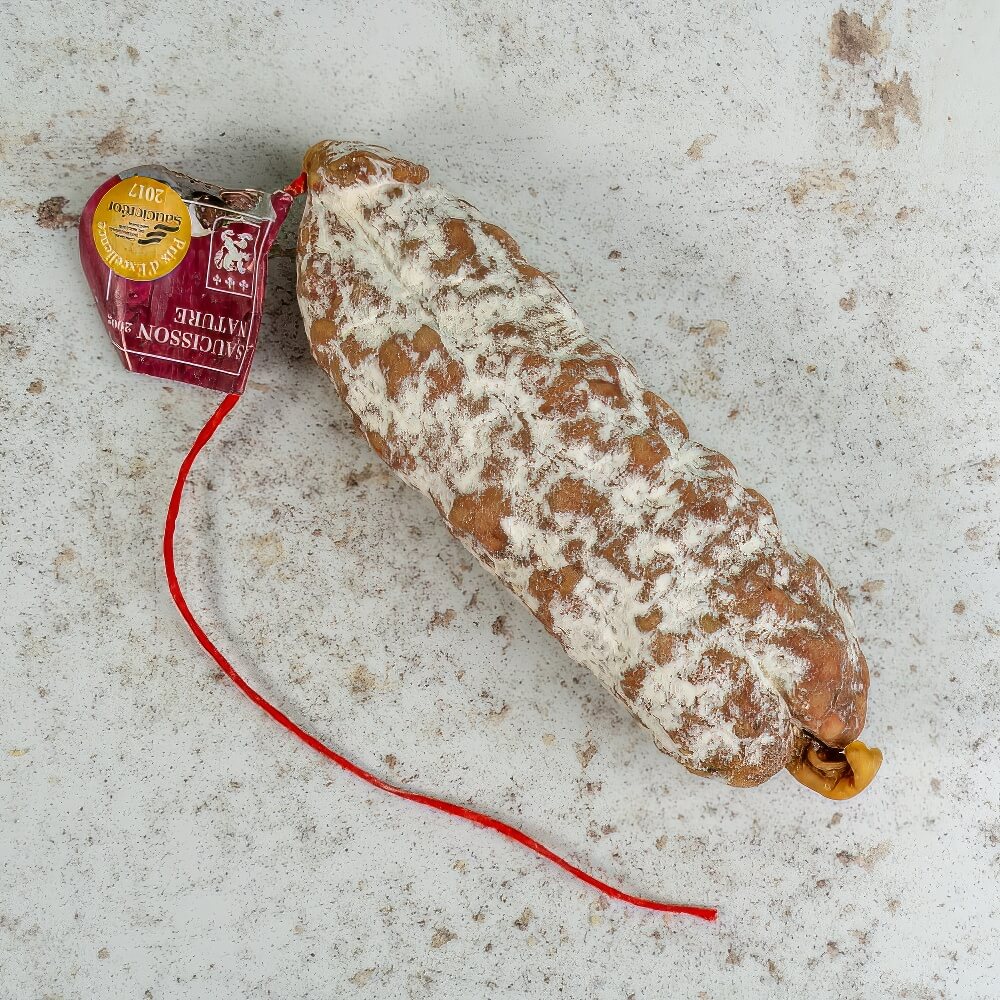 Garlic Saucisson 190g
Made by: Une Normande à Londres's
Real AOC French saucisson.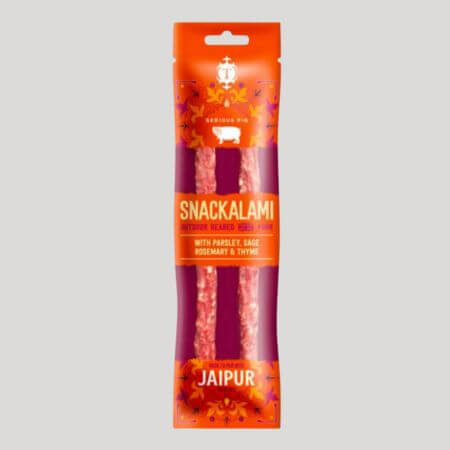 Snackalami 'Limited Jaipur Edition' 30g
Product Details
Nutritional Information
Wild fennel is slightly sweeter and more intense than ordinary fennel and this new variety shares all the delicious complexity of a traditional Italian 'Finocchiona' salami.
Made By: Serious Pig
Ingredients: British Pork, Salt, Spices (White Pepper, Garlic, Fennel Seeds), Dextrose, Preservatives (Sodium Nitrite, Sodium Nitrate).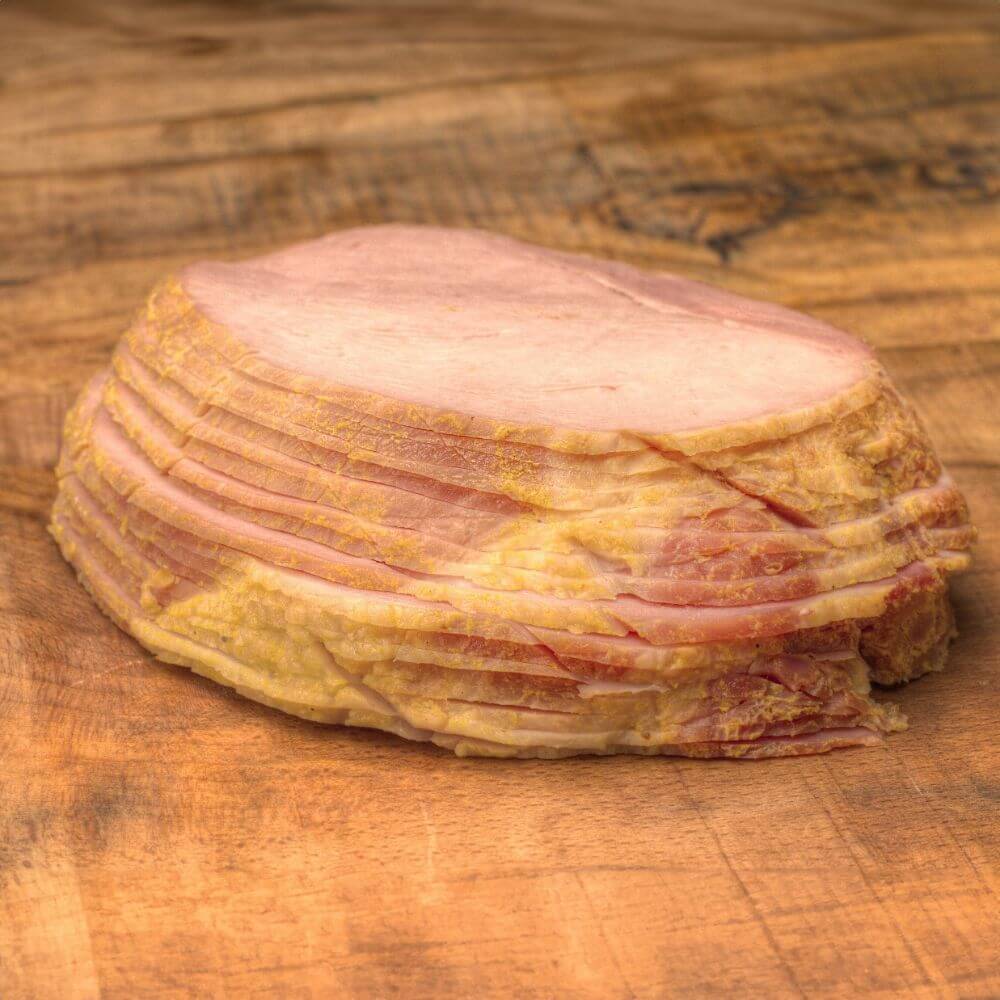 Dingley Dell Traditional Wiltshire Cure Sliced Ham 250g
Product Details
Nutritional Information
Experience the classic taste of Dingley Dell Traditional Wiltshire Cure Sliced Ham. This 250g portion carries the legacy of Wiltshire curing techniques, offering a pure and authentic ham flavour. Ideal for sandwiches, charcuterie spreads, or culinary inspirations, it's the perfect choice for those who appreciate the straightforward, unadulterated goodness of expertly crafted ham.
Ingredients: British Pork, Salt, Dextrose, Spices (White Pepper, Ground Coriander, Garlic, Black Pepper) Preservatives (Sodium Nitrite).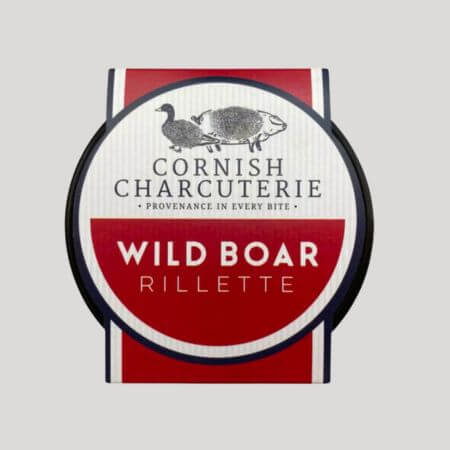 Wild Boar Rillette 125g
Product Details
Nutritional Information
Made By: Cornish Charcuterie
Rich and decedent, slow cooked wild boar is beautifully combined with capers, apricots and mustard.
Ingredients: Boar Meat (37.6%), Duck Fat, Pork (18.5%), Apricots (Sulphites), Capers (Capers [62%], water, salt, wine vinegar, acidity regulator: E260, firming agent: E509, antioxidant: E300), Dijon Mustard (water, mustard seeds (30%), Spirit Vinegar, Sea Salt, Preservative: E222 (Sulphites), Wholegrain Mustard (Mustard Seed [20%], Mustard Flour [20%], White Wine Vinegar (Sulphites)), Pistachio Nuts, Cider Vinegar (Sulphites), Salt, Black Pepper.
For allergens see ingredients in bold.
100% Luxury Guaranteed - Only the finest food and drinks, handpicked for quality.
The Magic of Our Hampers
We foster direct relationships with our artisan food producers: from the cheese maker meticulously crafting each wheel, to the chocolatier who pours passion into every piece, the devoted couple perfecting their chutney, and the small-scale baker bringing handmade scones to life.
Leave a Lasting Impression: Create Your Own Hamper Now.