Why not create your own hamper from scratch?
Regular price
Sale price
£64.00
Unit price
per
Featured
Sold out
Fresh Food Hampers

For hampers with perishable items, we provide overnight delivery with eco-friendly ice packs to ensure freshness. Ensure someone is available for receipt.

Non-perishable hampers also have overnight delivery, but immediate opening isn't necessary. See delivery options at checkout for details.
Why Our Hampers?

Each hamper is a testament to the art of small-batch production, where every detail matters. At Artisan Deli Market, we're dedicated to spotlighting the finest artisanal creations

Direct Relationships: Our commitment is to authenticity. By forming close ties with small-scale artisan producers, we guarantee genuine flavors and the pinnacle of culinary craftsmanship.

Artisanal Selection: From the cheese maker perfecting each batch in the English countryside to the chocolatier crafting chocolates by hand, our hampers are a celebration of artisanal Europe.

The Ideal Gift: Be it a festive occasion, a heartfelt gesture, or a spontaneous surprise – gifting our hampers means sharing a unique gourmet experience, crafted with love and care.

Eco-Conscious Elegance: While our focus is on gourmet excellence, we never overlook our environmental responsibility. Each hamper is thoughtfully packaged, ensuring sustainability meets sophistication.

Share the essence of small-batch artistry with a hamper that tells a story in every bite.
Delivery

At Artisan Deli Market, we offer the following delivery options:

Standard Delivery - £5.95
Our standard delivery service delivers your hamper within 1-3 working days from your selected delivery date on the calendar function at checkout.
Named Weekday Delivery - £7.95
Choose our named weekday delivery option and select a specific weekday for your hamper to be delivered, making it easier for you to plan ahead.
Weekend Delivery - £10.95
For those who require weekend delivery, we offer this option for your convenience.

Use our calendar function at checkout to select a delivery date that works best for you. If you're purchasing multiple hampers, you'll have the flexibility to choose a different delivery date and address for each one. Order with ease and let us take care of the rest.
Our Wine & Cheesestopper Hamper is sure to enhance any special occasion, and treat your loved ones. Perfect for the cheese lover in your life this elegant gift hamper contains a divine selection of cheeses and wines. From the r
ich flavours of the acorn fed pork
Iberico Salchichón, to the Malbec which has burst with luscious dark fruit flavours and silky texture, including some of our favourite luxury cheese, this hamper is guaranteed to impress.
View full details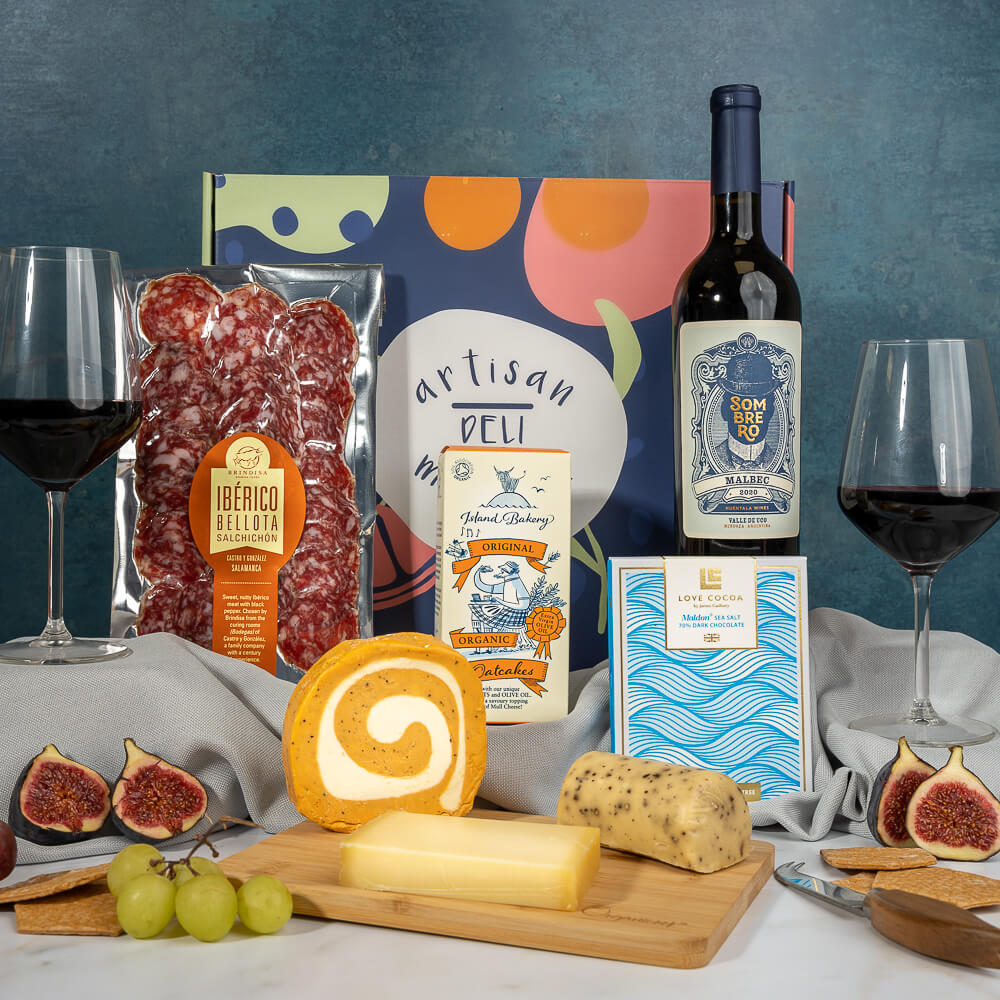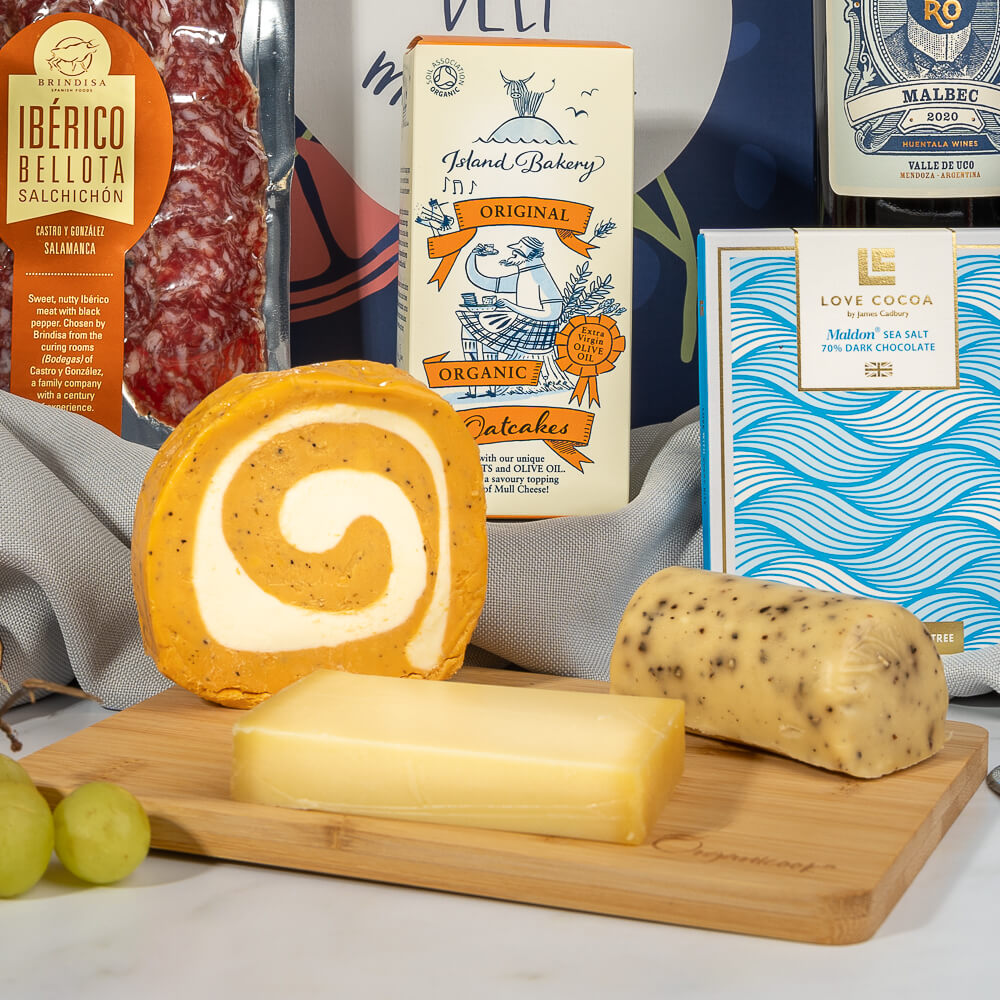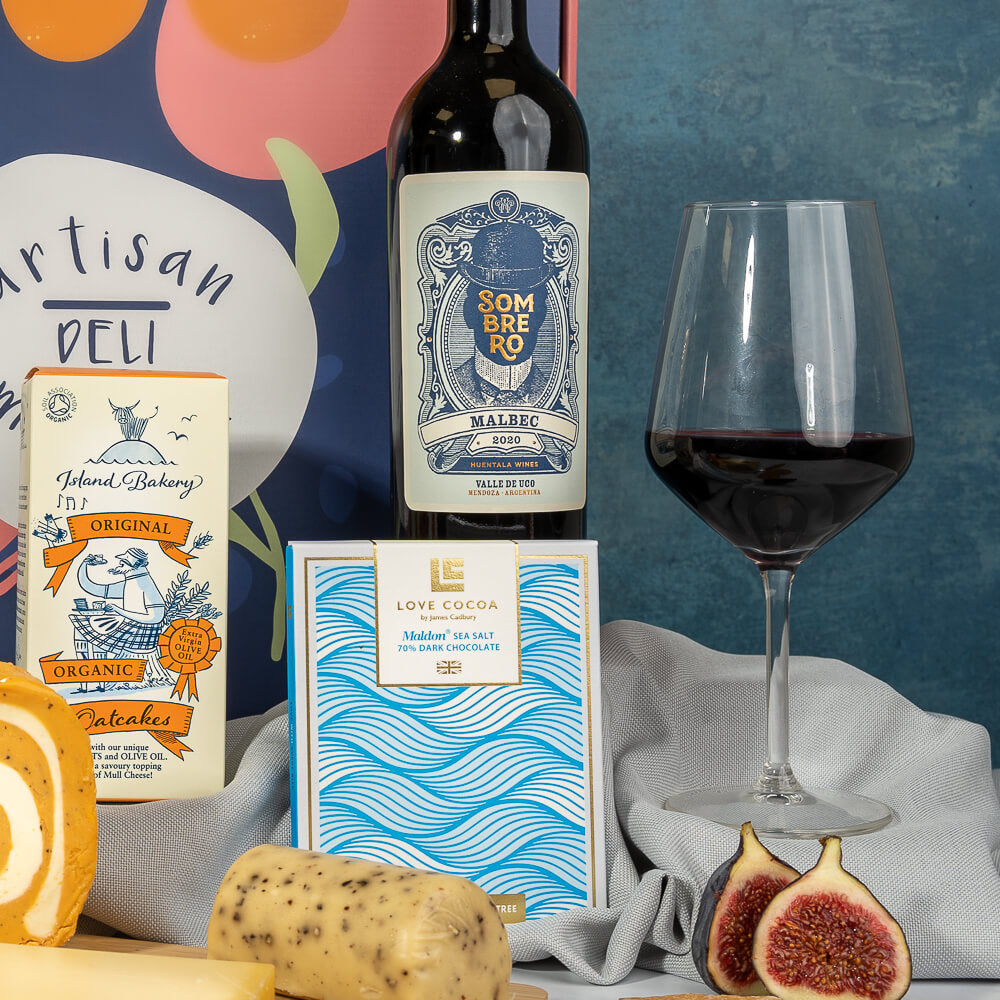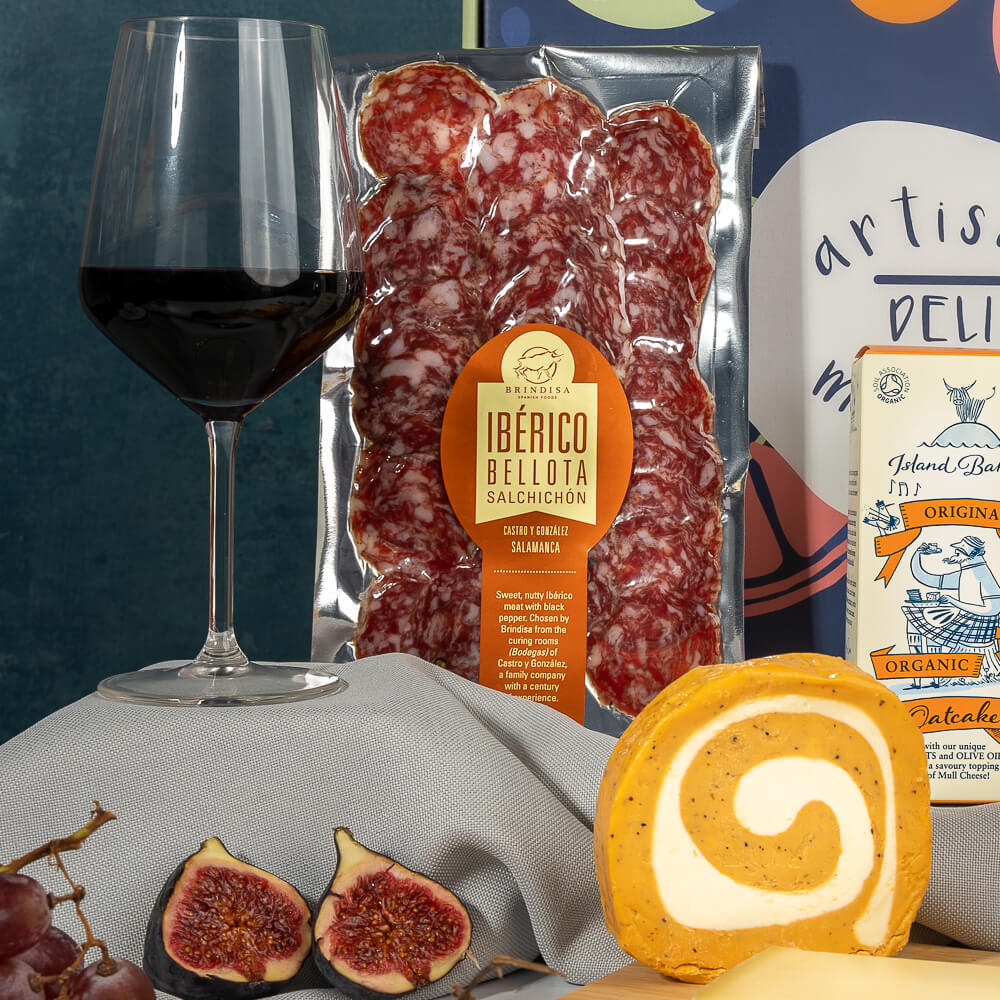 Hamper Contents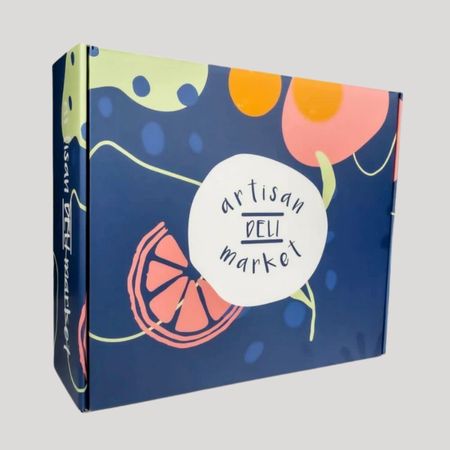 View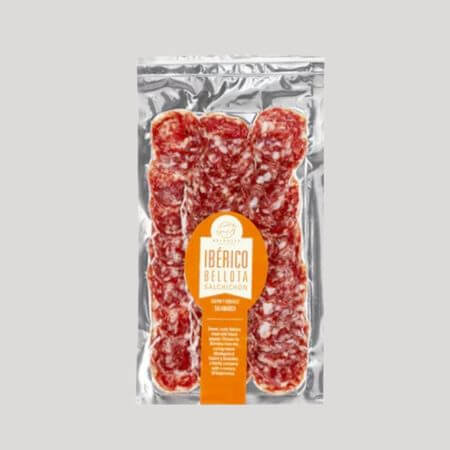 View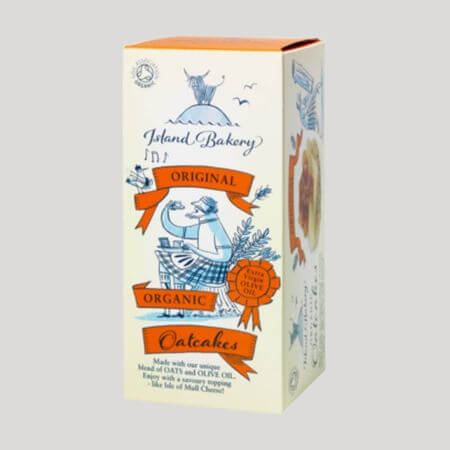 View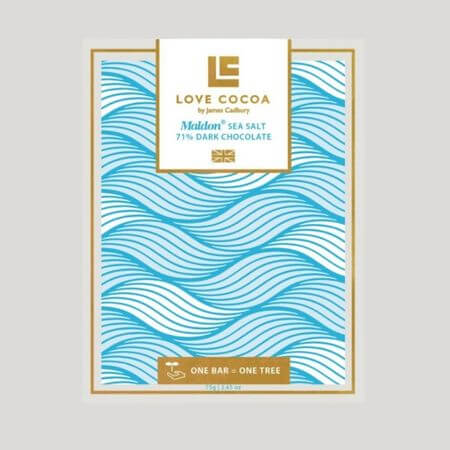 View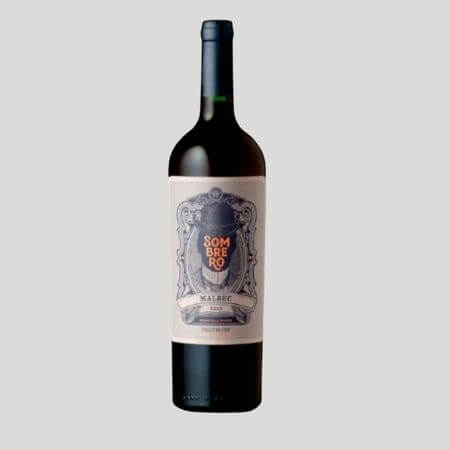 View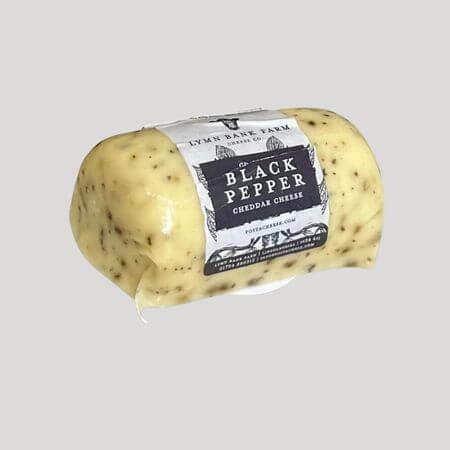 View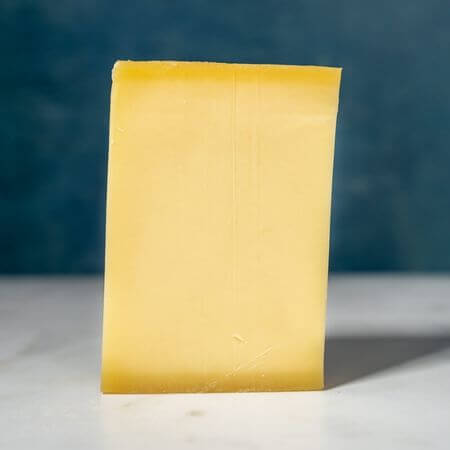 View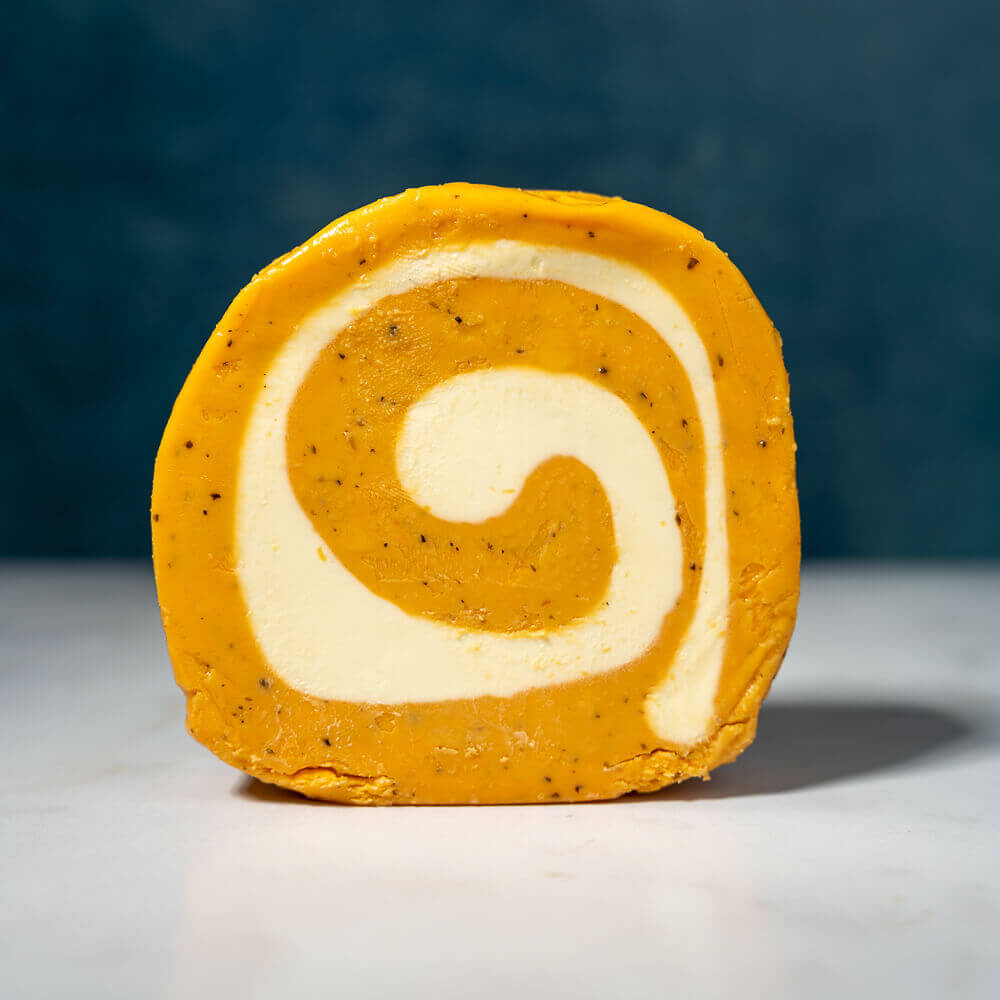 View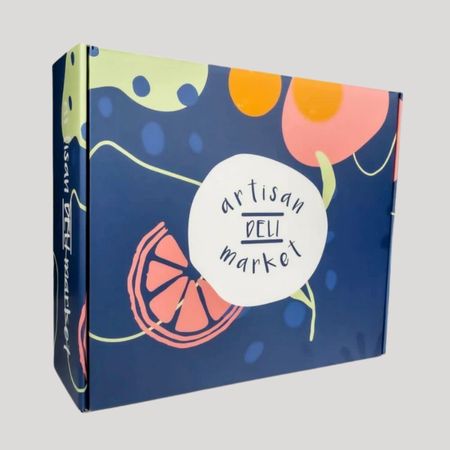 Presentation Gift Box
Product Details
Video
Packed with shred to create a voyage of discovery, in one of our Presentation Artisan Deli Market gift boxes with a luxe, matte texture.
Ivory matte gift card with your personalised message. Secured in beautiful kraft envelope with printed recipients name.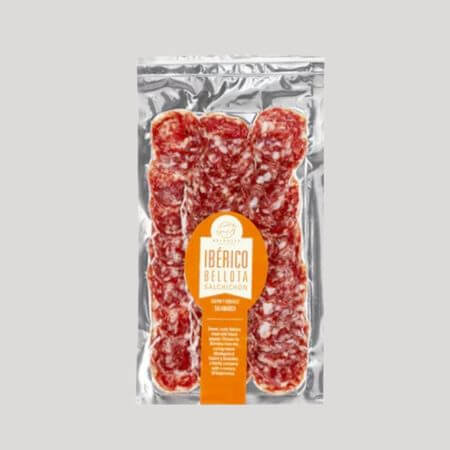 Iberico de Bellota Salchichón Slices 100g
Product Details
Nutritional Information
This sliced salchichon is made from the meat of iberico pigs that spent 10-12 weeks fattening on acorns on the dehesa of Extremadura.
Ingredients
Spanish pork, salt, nutmeg, black pepper, black peppercorns.
STORAGE & CARE: Keep refrigerated below 5°C. Once opened consume within 5 days. Serve at room temperature.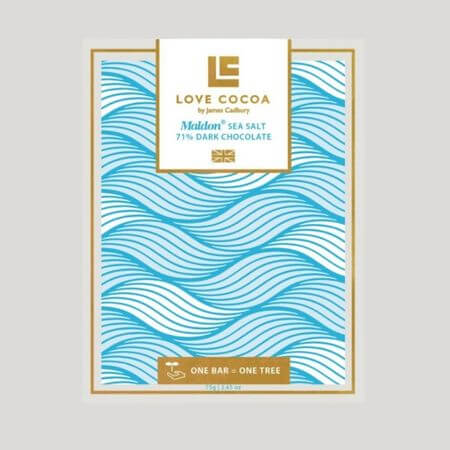 Maldon Sea Salt Dark Chocolate Bar 75g
Product Details
Nutritional Information
Made By: Love Cocoa
Hand-harvested crunchy Sea Salt flakes bring out all the flavours of Peruvian 70% cacao dark chocolate. Make your taste buds dance!
INGREDIENTS: Peruvian Dark Chocolate (cocoa mass, raw cane sugar, cocoa butter, emulsifier: SOYA lecithin; flavouring: natural vanilla), (<1%) Sea Salt Flakes. Min. Cocoa solids 70%.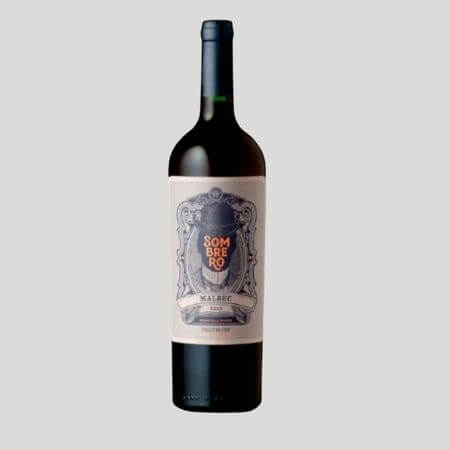 Sombrero, Malbec, 75cl
Malbec - Mendoza, Argentina
A good Malbec should have that purple hue when looking at it. A good Malbec should also coat all areas of your mouth with ripe fruit and work perfectly with food. Plush. Silky. Vibrantly fruity. It's big and bold the Sombrero hits the spot!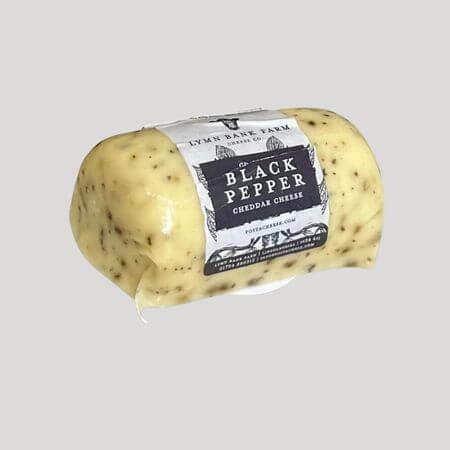 Cracked Black Pepper Cheddar 145g Signature Barrels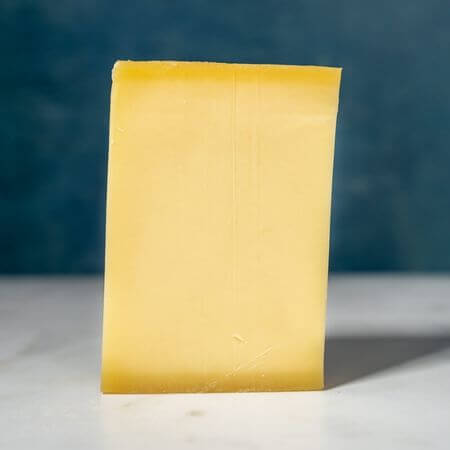 French Comte 12 Month
Product Details
Nutritional Information
Freshly cut & wrapped - Weighs approximately 200g.
The French Comte is a hard cheese with a grainy texture and a deep, rich nutty sweetness. The flavour develops with maturity, so use it as the focal point of a fondue or put it on your cheese plate and enjoy its nutty taste solo.
Raw cow's milk*, rennet (animal), lactic starter, salt.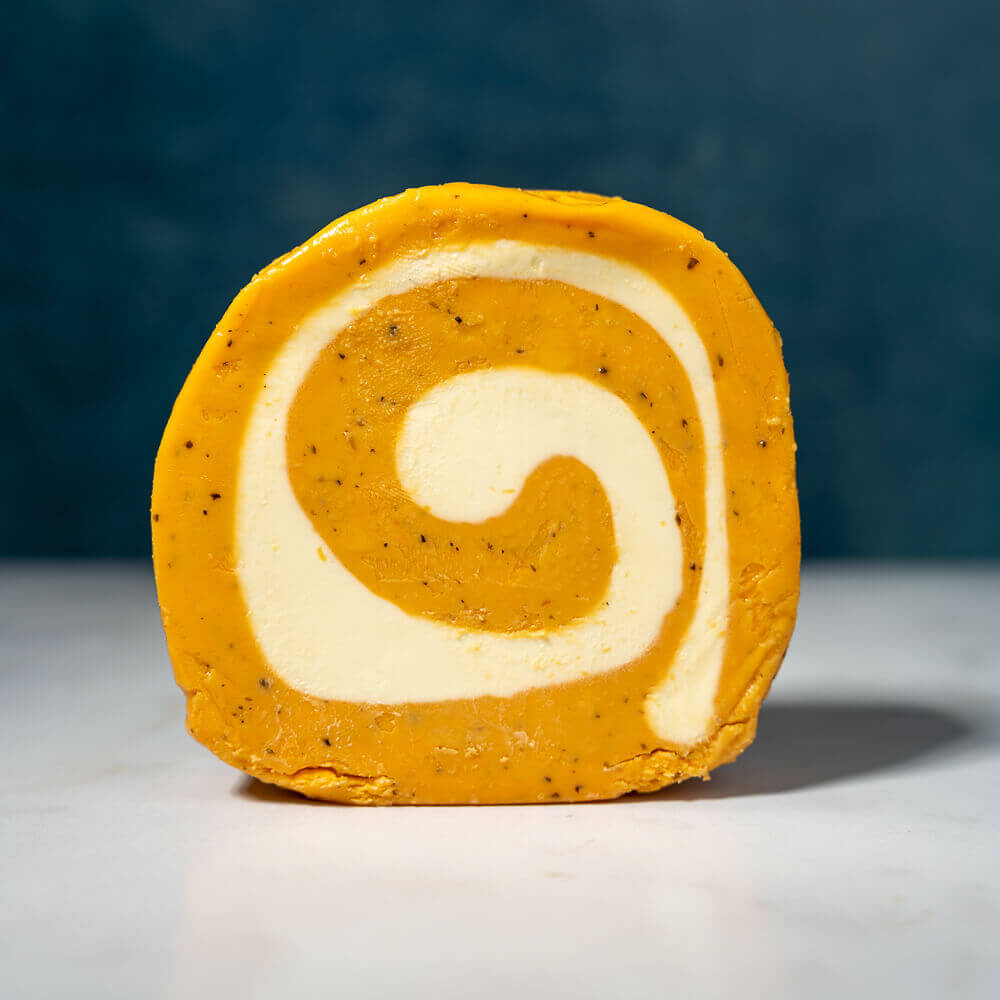 Whirl Herbs & Garlic
Product Details
Nutritional Information
Freshly cut & wrapped - Weighs approximately 200g.
Herb & Garlic Whirl is a tasty, fun and unique cheese with an appealing appearance. This creamy cheese features a smooth outer casing that surrounds a tasty centre of red Leicester, cream cheese and herbs. The striking exterior makes it the ideal addition to a cheeseboard and can be enjoyed on crackers, crusty bread or simply by itself.
100% Luxury Guaranteed - Only the finest food and drinks, handpicked for quality.
The Magic of Our Hampers
We foster direct relationships with our artisan food producers: from the cheese maker meticulously crafting each wheel, to the chocolatier who pours passion into every piece, the devoted couple perfecting their chutney, and the small-scale baker bringing handmade scones to life.
Leave a Lasting Impression: Create Your Own Hamper Now.