Why not create your own hamper from scratch?
Regular price
Sale price
£142.00
Unit price
per
Featured
Sold out
Fresh Food Hampers

For hampers with perishable items, we provide overnight delivery with eco-friendly ice packs to ensure freshness. Ensure someone is available for receipt.

Non-perishable hampers also have overnight delivery, but immediate opening isn't necessary. See delivery options at checkout for details.
Why Our Hampers?

Each hamper is a testament to the art of small-batch production, where every detail matters. At Artisan Deli Market, we're dedicated to spotlighting the finest artisanal creations

Direct Relationships: Our commitment is to authenticity. By forming close ties with small-scale artisan producers, we guarantee genuine flavors and the pinnacle of culinary craftsmanship.

Artisanal Selection: From the cheese maker perfecting each batch in the English countryside to the chocolatier crafting chocolates by hand, our hampers are a celebration of artisanal Europe.

The Ideal Gift: Be it a festive occasion, a heartfelt gesture, or a spontaneous surprise – gifting our hampers means sharing a unique gourmet experience, crafted with love and care.

Eco-Conscious Elegance: While our focus is on gourmet excellence, we never overlook our environmental responsibility. Each hamper is thoughtfully packaged, ensuring sustainability meets sophistication.

Share the essence of small-batch artistry with a hamper that tells a story in every bite.
Delivery

At Artisan Deli Market, we offer the following delivery options:

Standard Delivery - £5.95
Our standard delivery service delivers your hamper within 1-3 working days from your selected delivery date on the calendar function at checkout.
Named Weekday Delivery - £7.95
Choose our named weekday delivery option and select a specific weekday for your hamper to be delivered, making it easier for you to plan ahead.
Weekend Delivery - £10.95
For those who require weekend delivery, we offer this option for your convenience.

Use our calendar function at checkout to select a delivery date that works best for you. If you're purchasing multiple hampers, you'll have the flexibility to choose a different delivery date and address for each one. Order with ease and let us take care of the rest.
Presenting our deluxe hamper, designed to delight your recipients senses and pamper their palate. It's a perfect pick-me-up for those times when you need to relax, or just want to treat yourself to something special.

This hamper comes with four fine cheeses (Gruyère, Cornish Camembert, Gloucester layered with Stilton and Charcoal cheddar), charcuterie, chilli jam, crackers, antipasto, Hendrick's gin with tonic water and a bottle of Prosecco. We've also included popcorn and chocolate as great snacks to enjoy while unwinding after a long day of work or enjoying time with friends.
View full details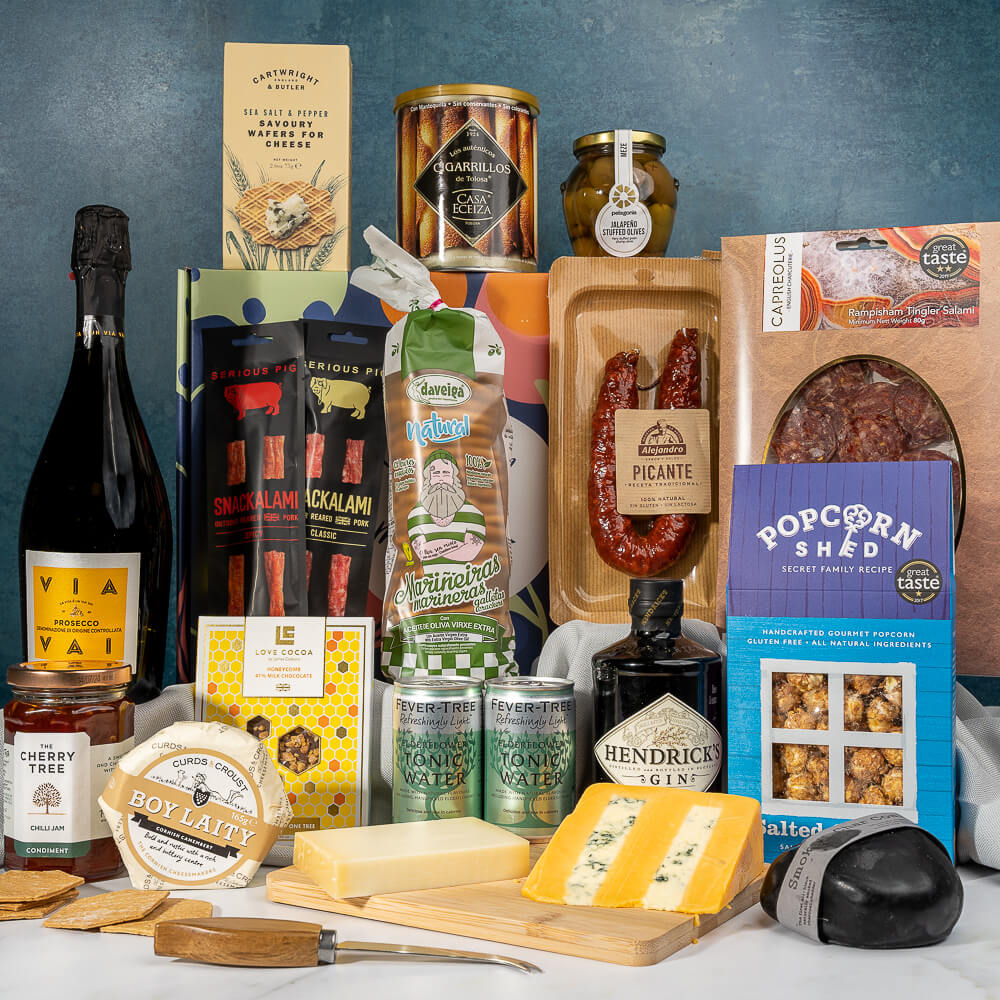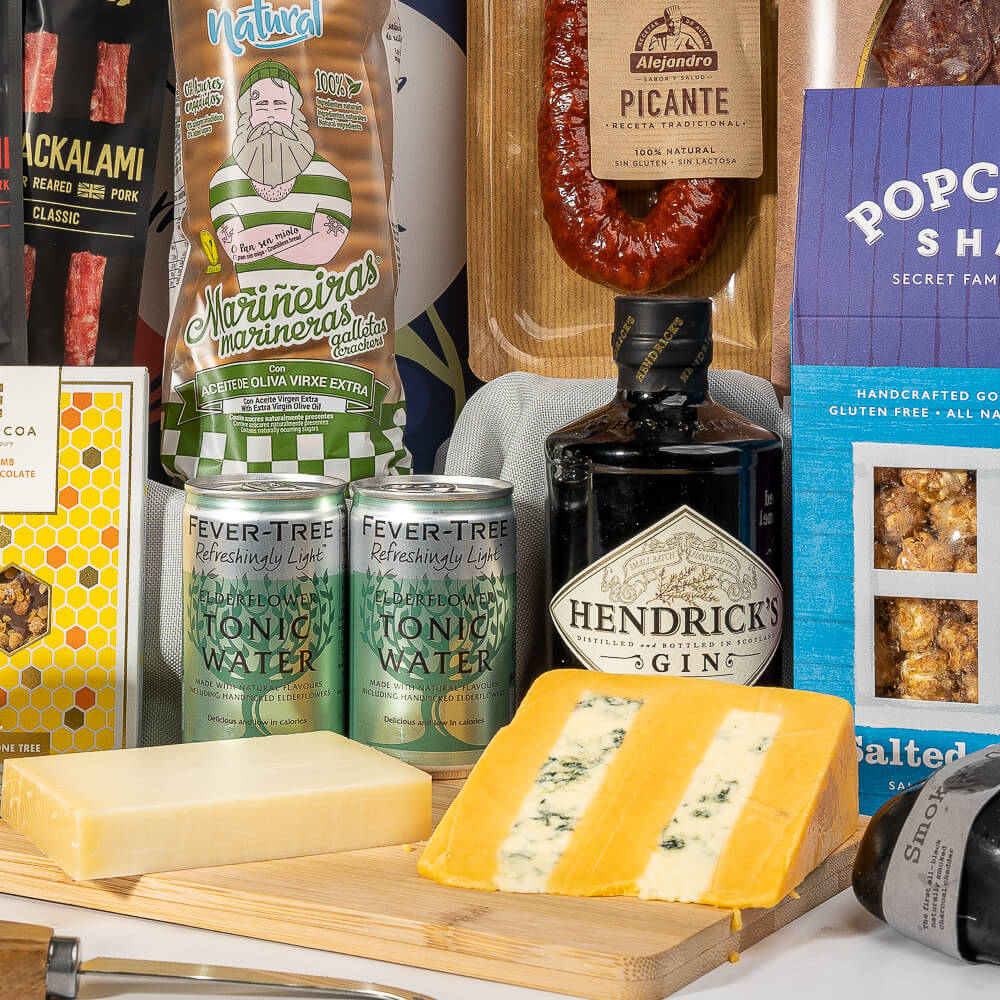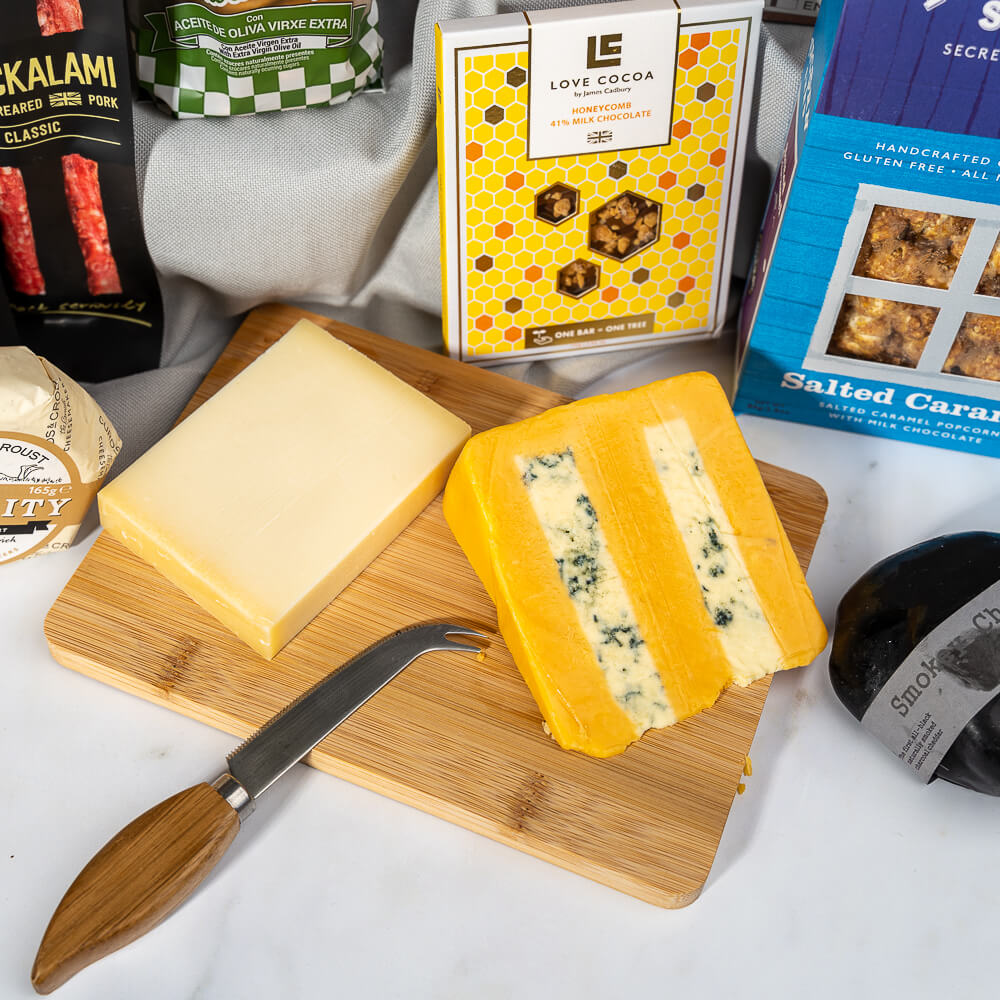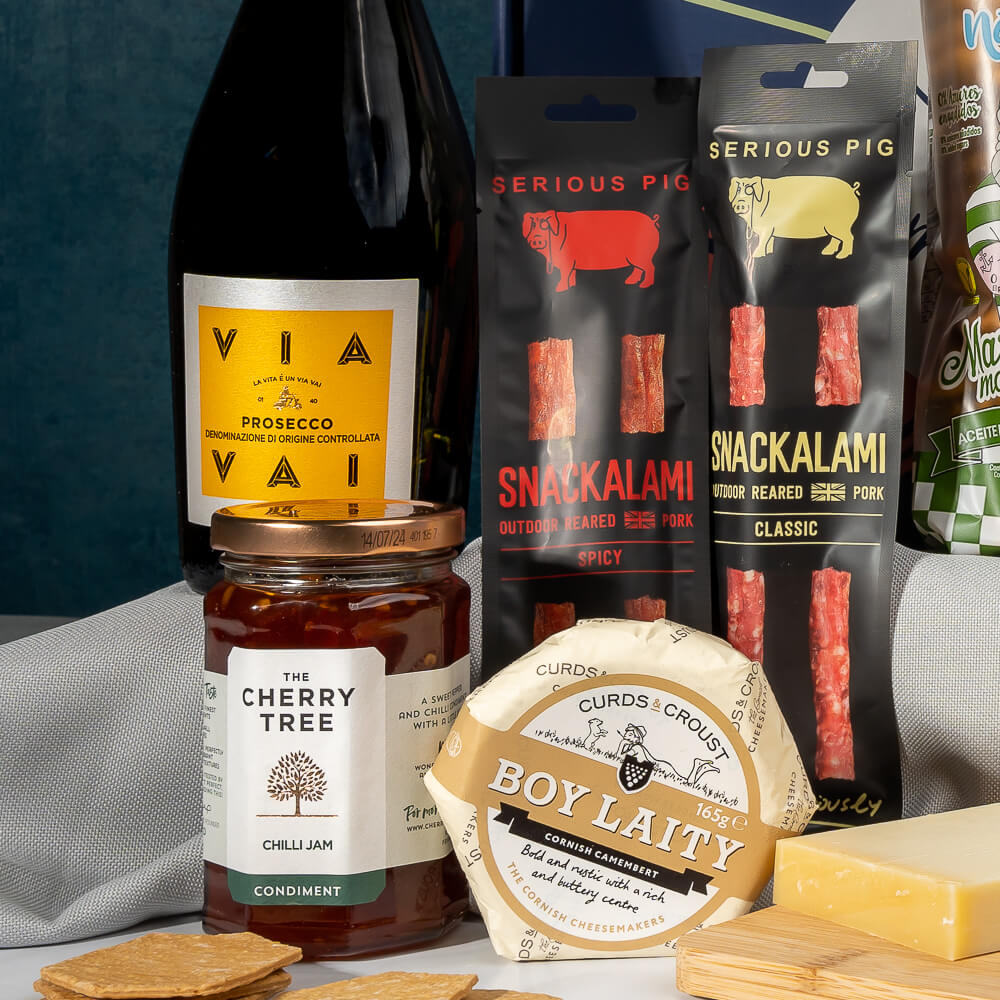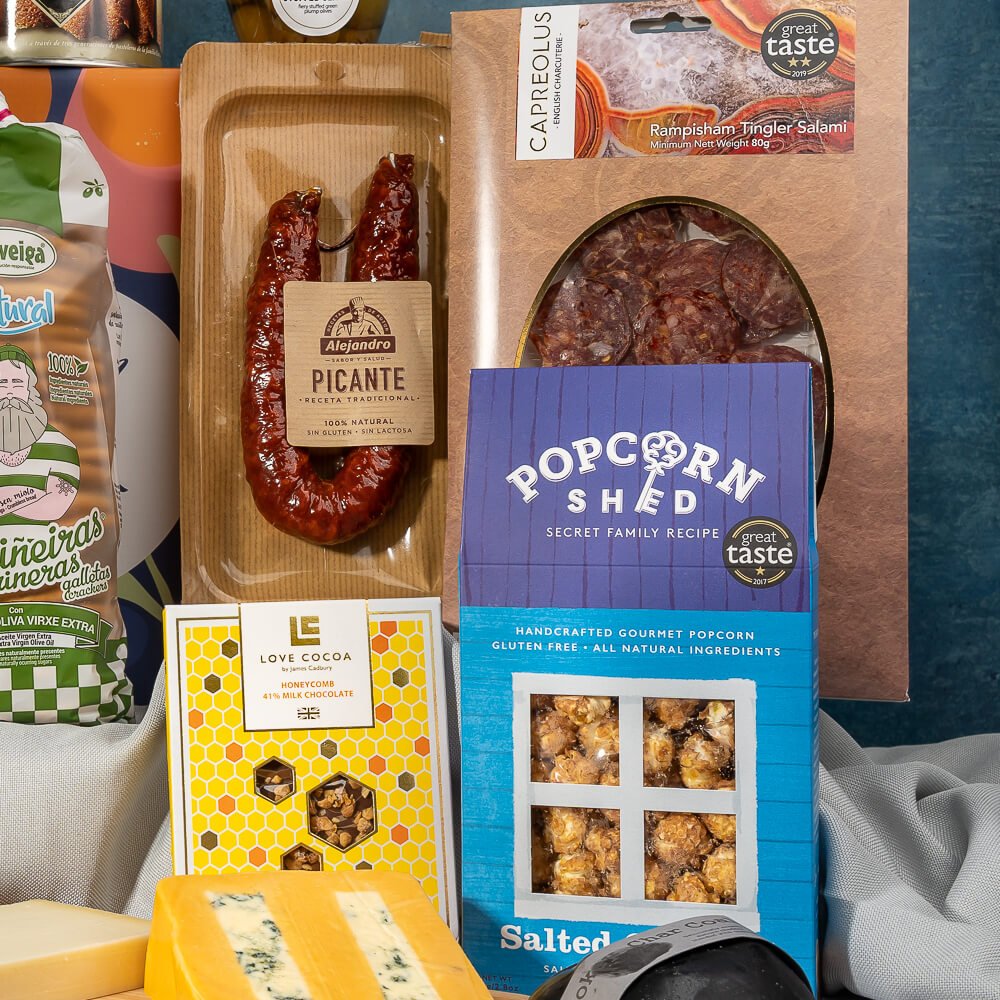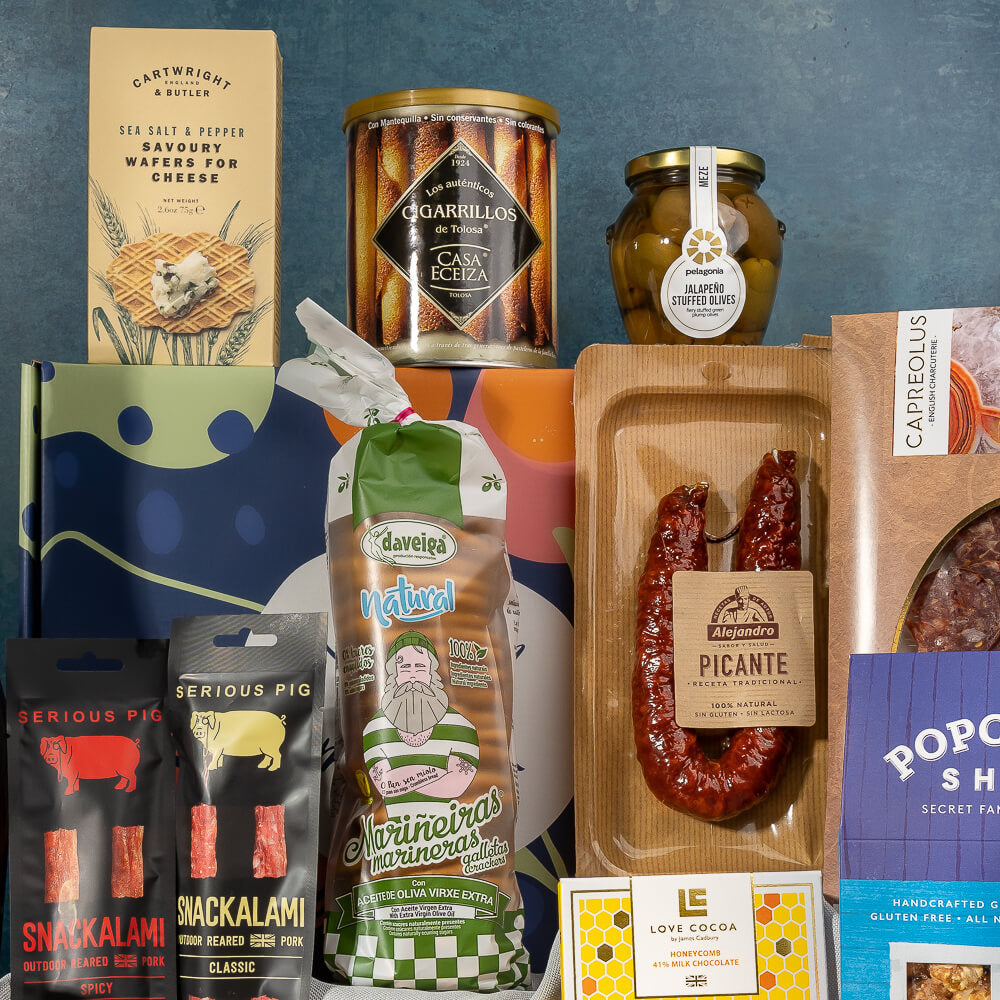 What's inside?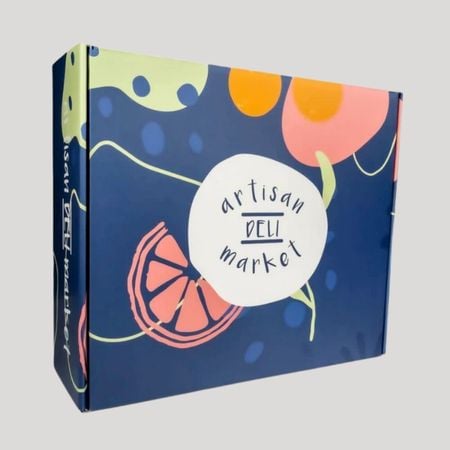 View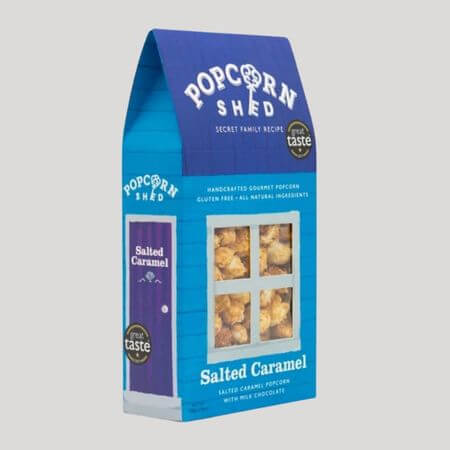 View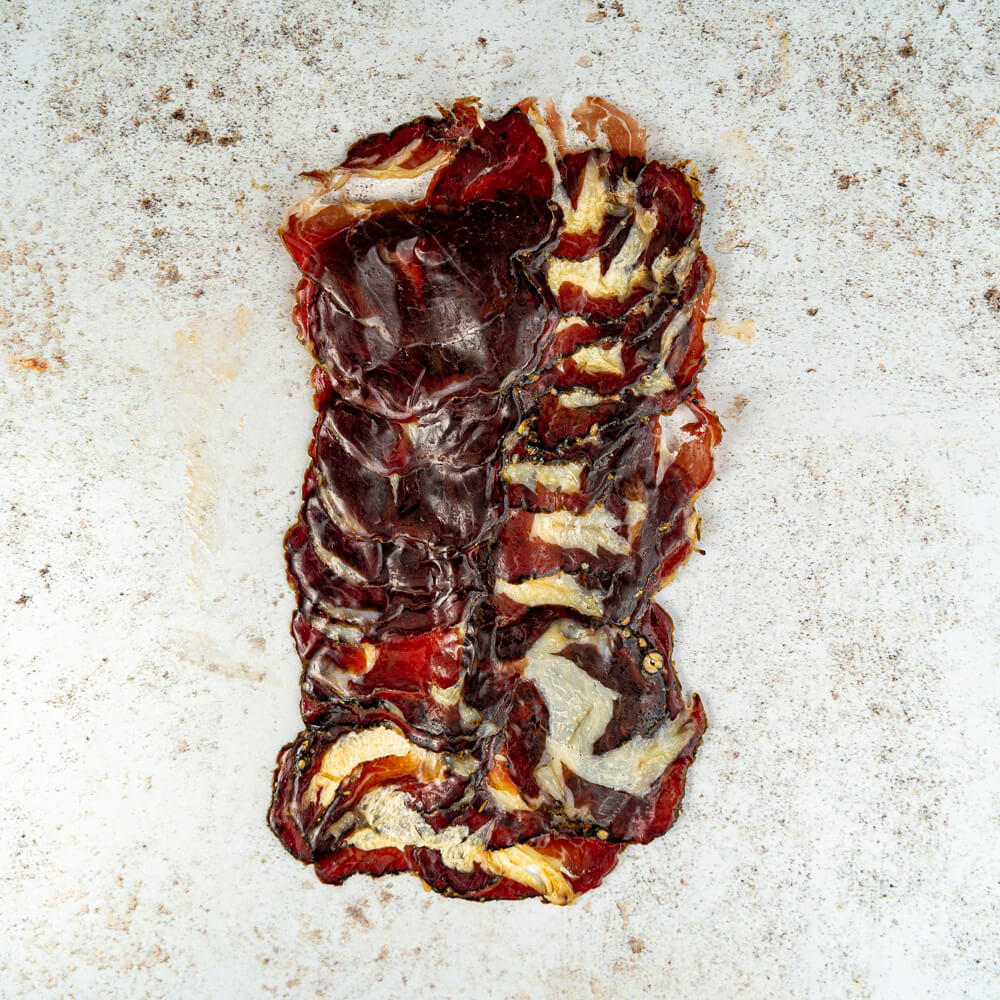 View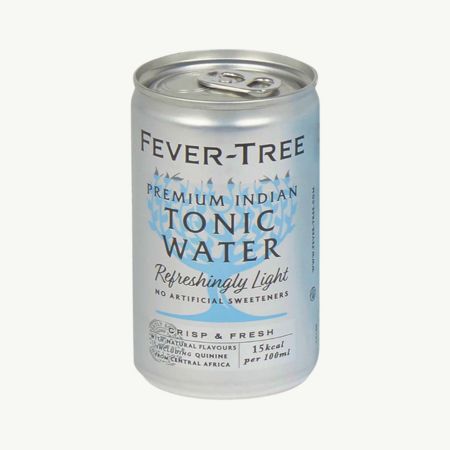 View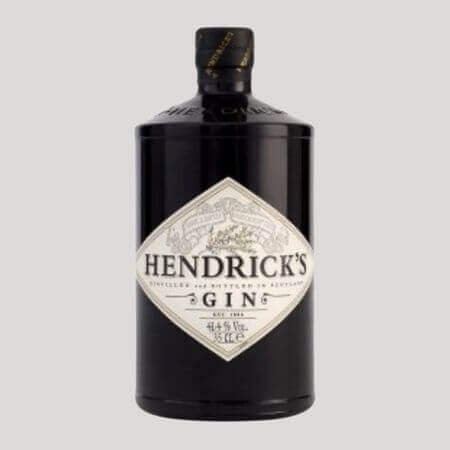 View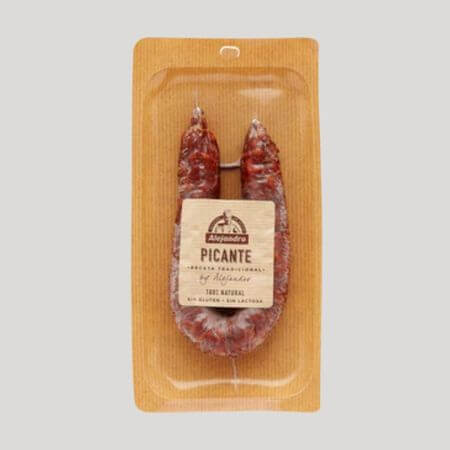 View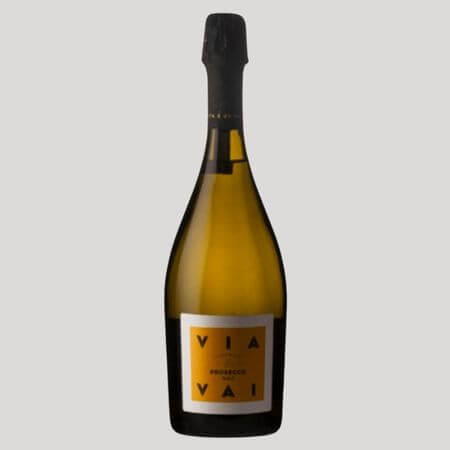 View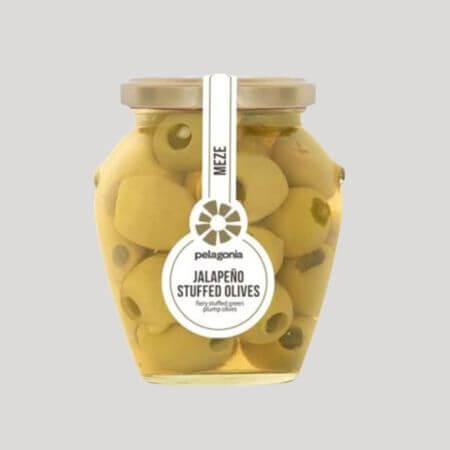 View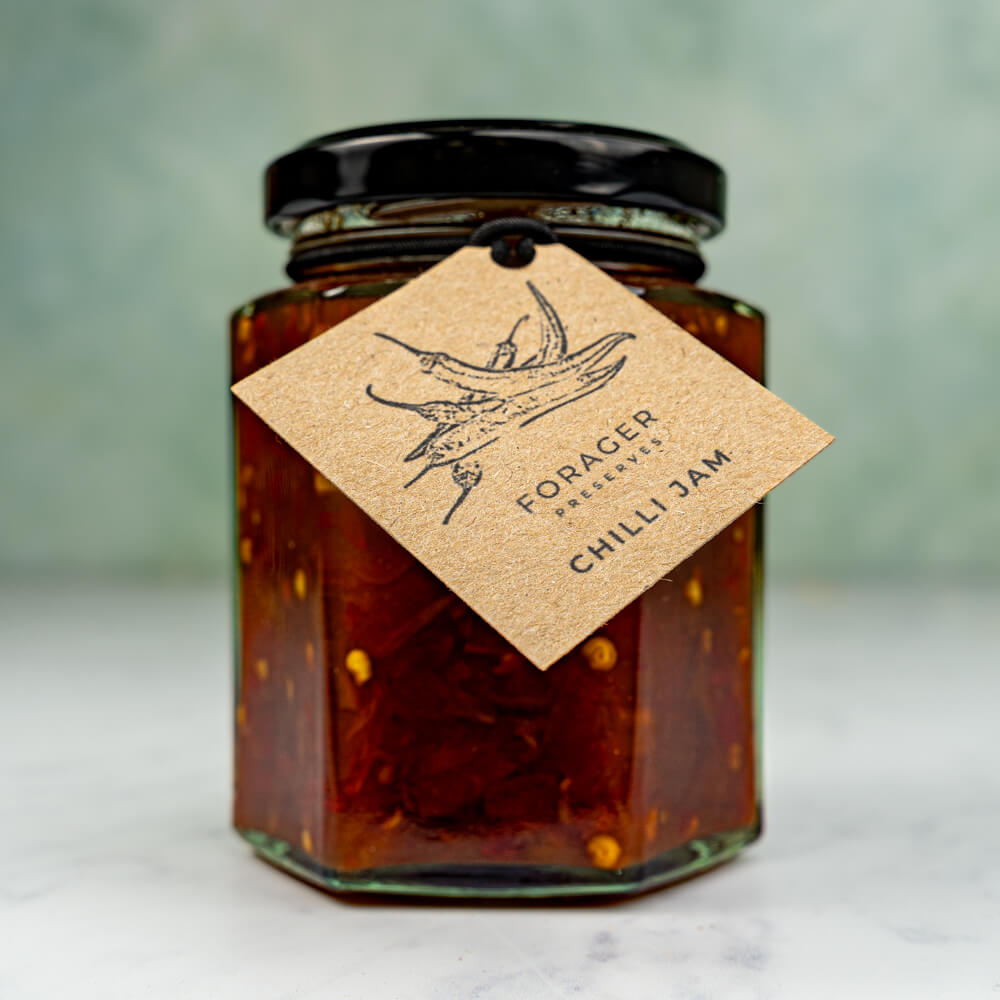 View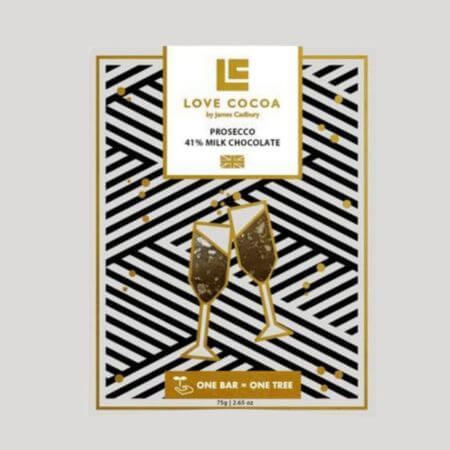 View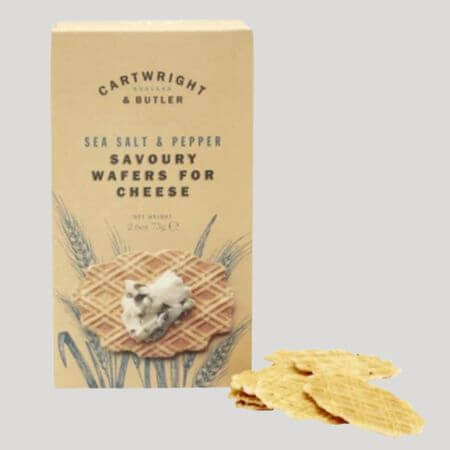 View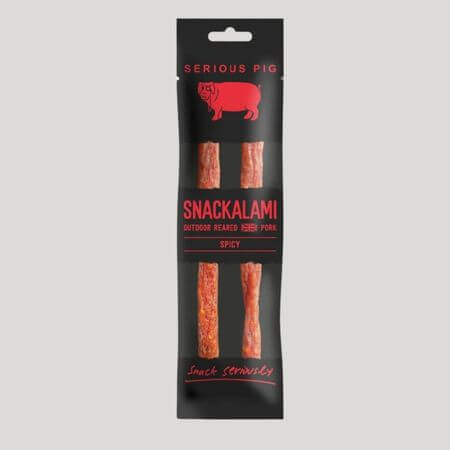 View

View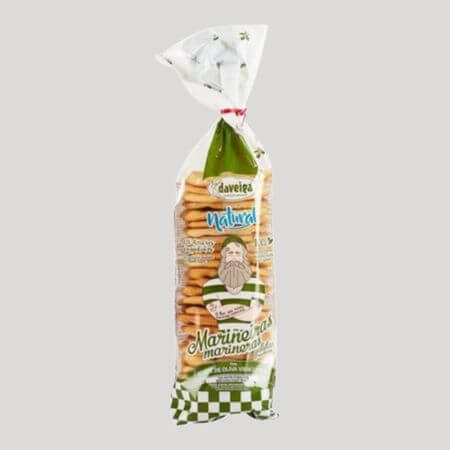 View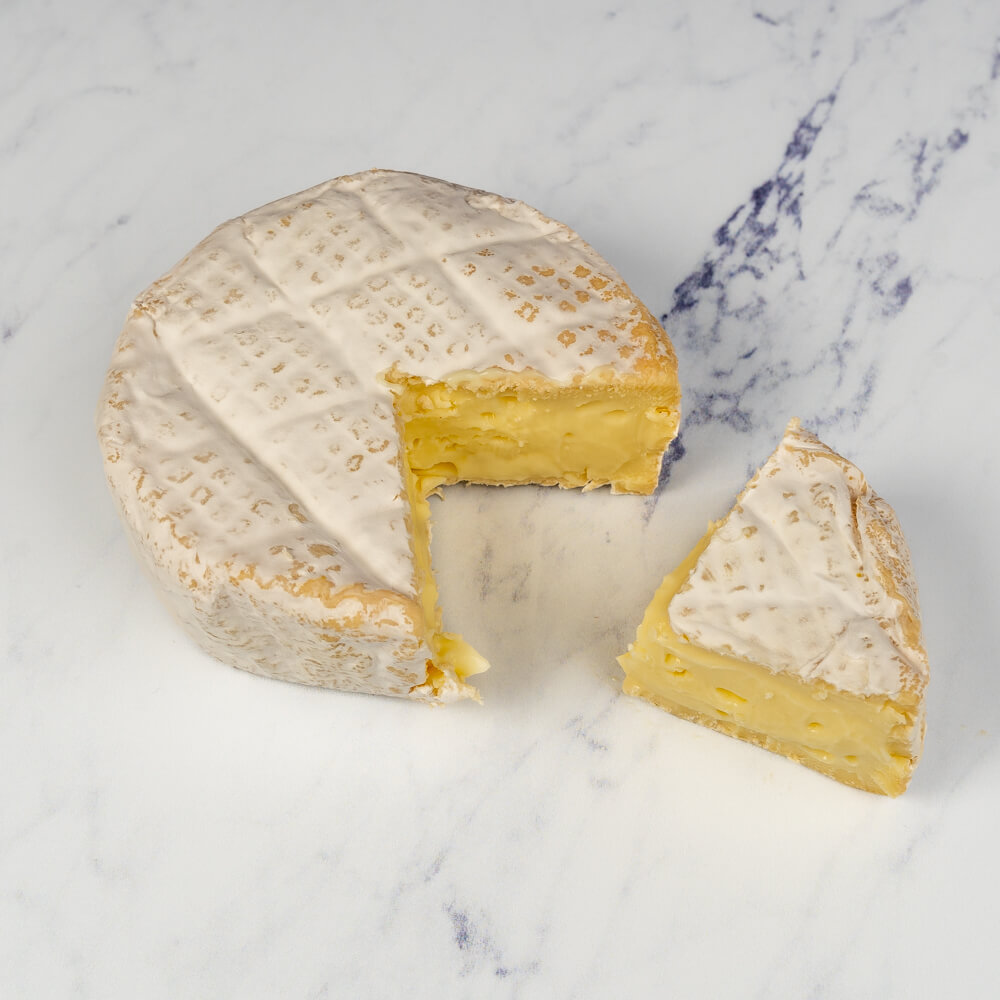 View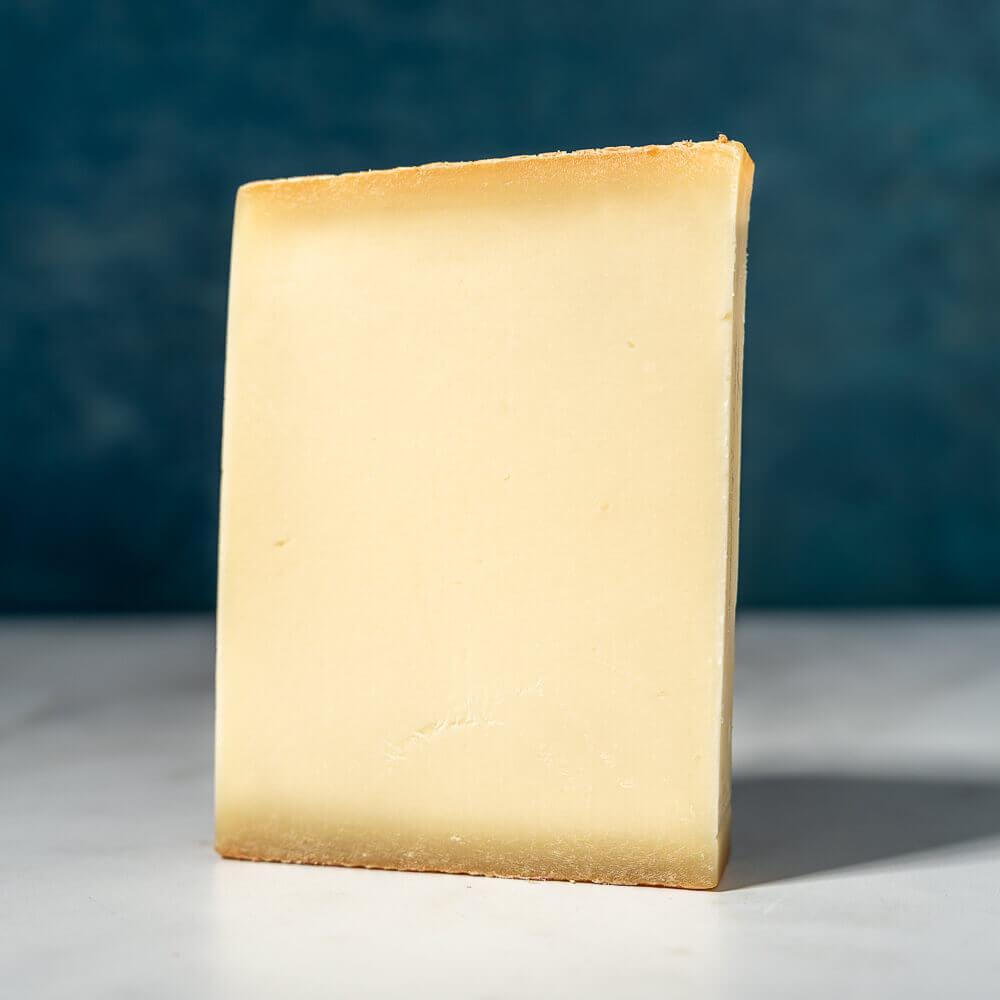 View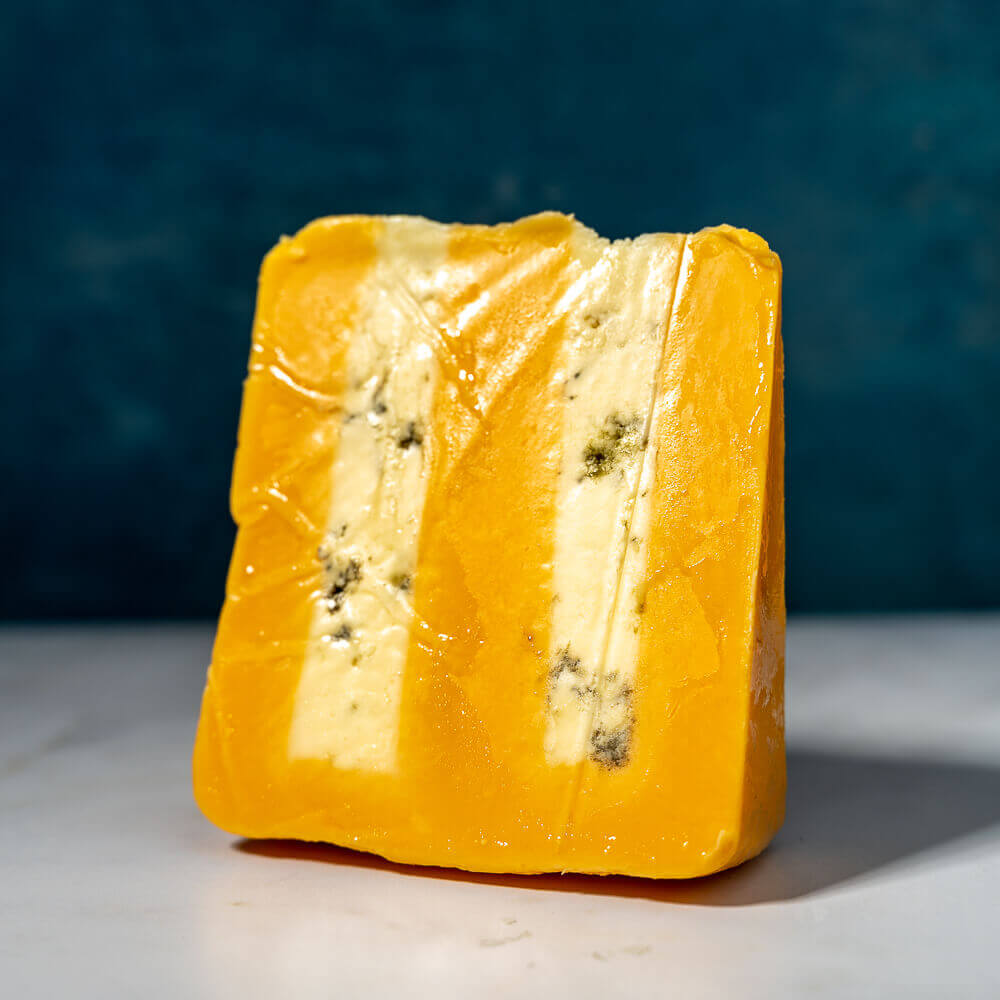 View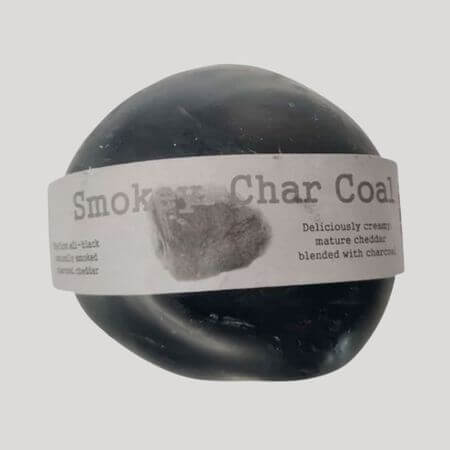 View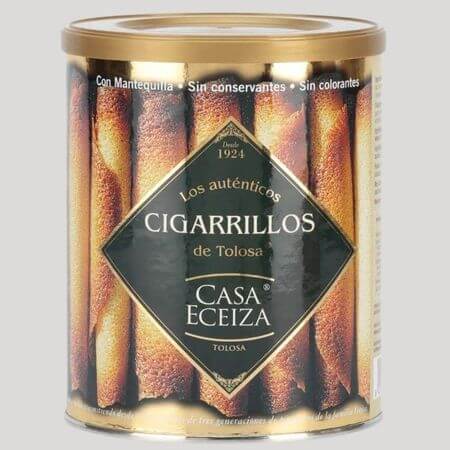 View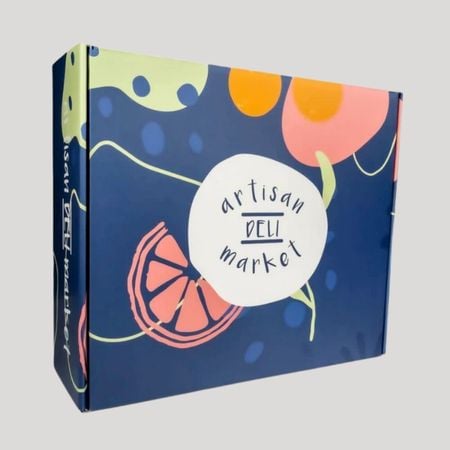 Presenation Gift Box
Packed with shred to create a voyage of discovery, in one of our presentation Artisan Deli Market gift boxes with a luxe, matte texture.
Ivory matte gift card with your personalised message. Secured in beautiful kraft envelope with printed recipients name.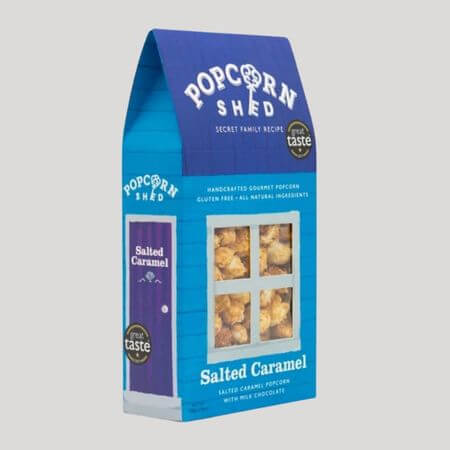 Salted Caramel Popcorn 80g
Product Details
Nutritional Information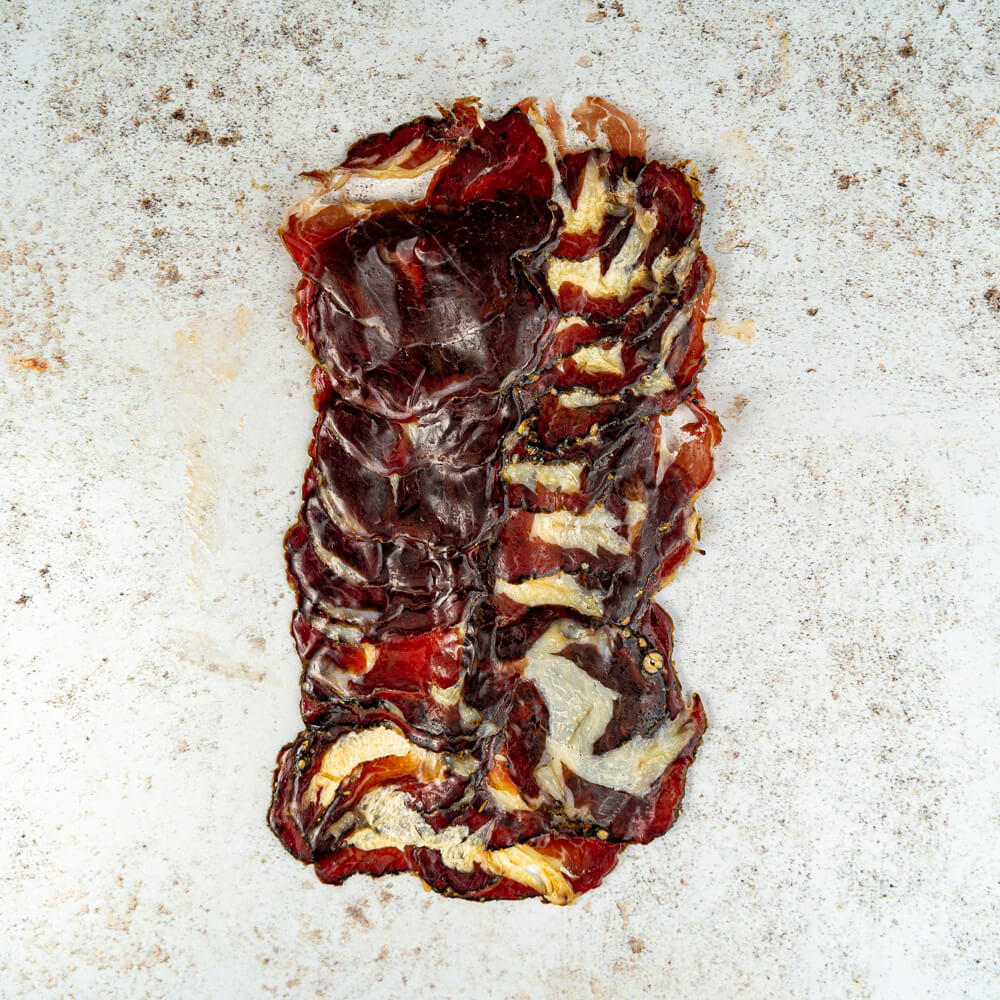 Flower Meadow Hogget Bresaola 60g
Indulge in the exquisite flavours of Flower Meadow Hogget Bresaola, made with premium British meat and carefully crafted using time-honoured techniques. Our bresaola is produced in small batches in the heart of the British countryside, using only the finest cuts of hogget.
Our expert charcutiers start by carefully selecting meat from local British farms that raise their animals with the utmost care and respect. The meat is then seasoned with a blend of aromatic herbs and spices, before being air-dried and cured to perfection for several weeks.
The result is a delicately flavoured bresaola that showcases the unique character of British hogget. Each slice reveals a deep, rich flavour that is both complex and satisfying, with a tender yet firm texture that melts in your mouth.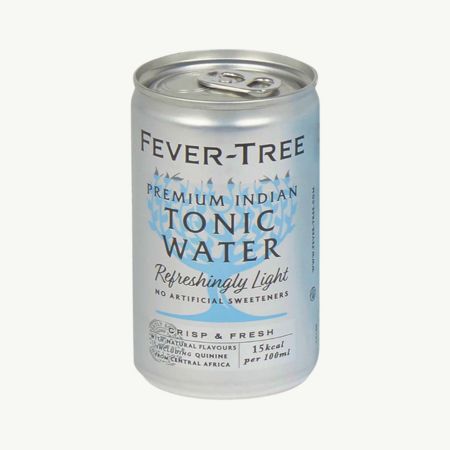 Fever-Tree, Premium Indian Tonic, 150 ml
Made By: Fever-Tree
2 x Fever-Tree, Premium Indian Tonic, 150 ml
As named by the world's tonic of choice top bars and restaurants*
*Named tonic of choice by majority of world's top bars and restaurants surveyed. Leslie Henry Research, 2016.
Made with natural quinine, Delicious, low in calories and nothing artificial, No artificial sweeteners, flavourings or preservatives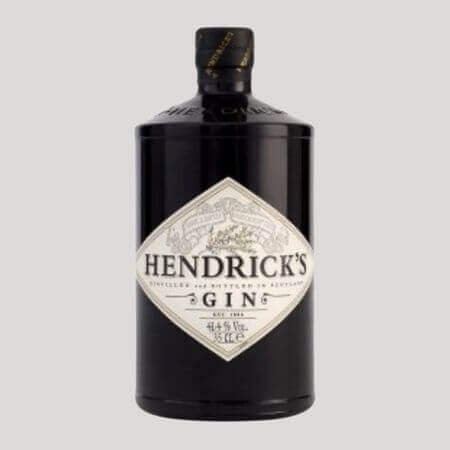 Hendricks Gin 35cl
Made by: Hendricks
Hendrick's is an infusion of rose petal and cucumber gin made as a delightful antidote to the ordinary. No other gin taste like Hendrick's because no other gin is made like Hendrick's.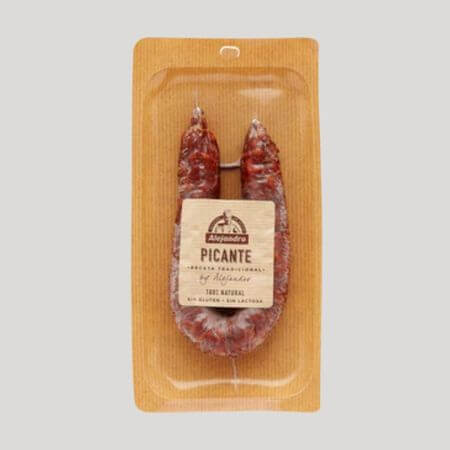 Alejandro - Spicy Chorizo Hoop 200g
Product Details
Nutritional Information
This style of chorizo is halfway between a cooking chorizo and a cured one; this means that it can either be cooked, or eaten on its own, but sliced more thickly than you would a fully cured chorizo.
Made using only meat from the shoulder, belly and jaw combined with either hot or mild smoked paprika.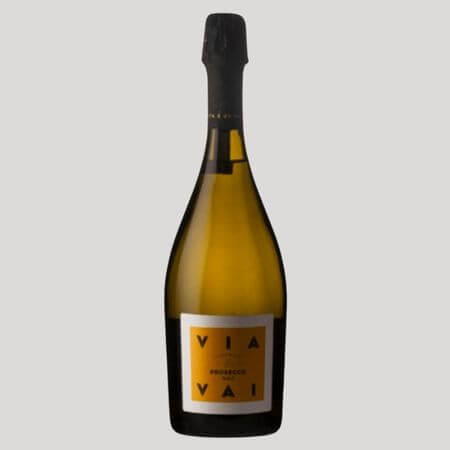 NV Prosecco, Via Vai, 75cl
Tasting Note: Lively Prosecco, fragrant with white flowers, with a delicate lemon and lime tang in the mouth.
Food Matching: Delicious on its own, this lighthearted wine will also accompany canapés to perfection.
Vineyard: Prosecco grapes are harvested from vineyards near Venice.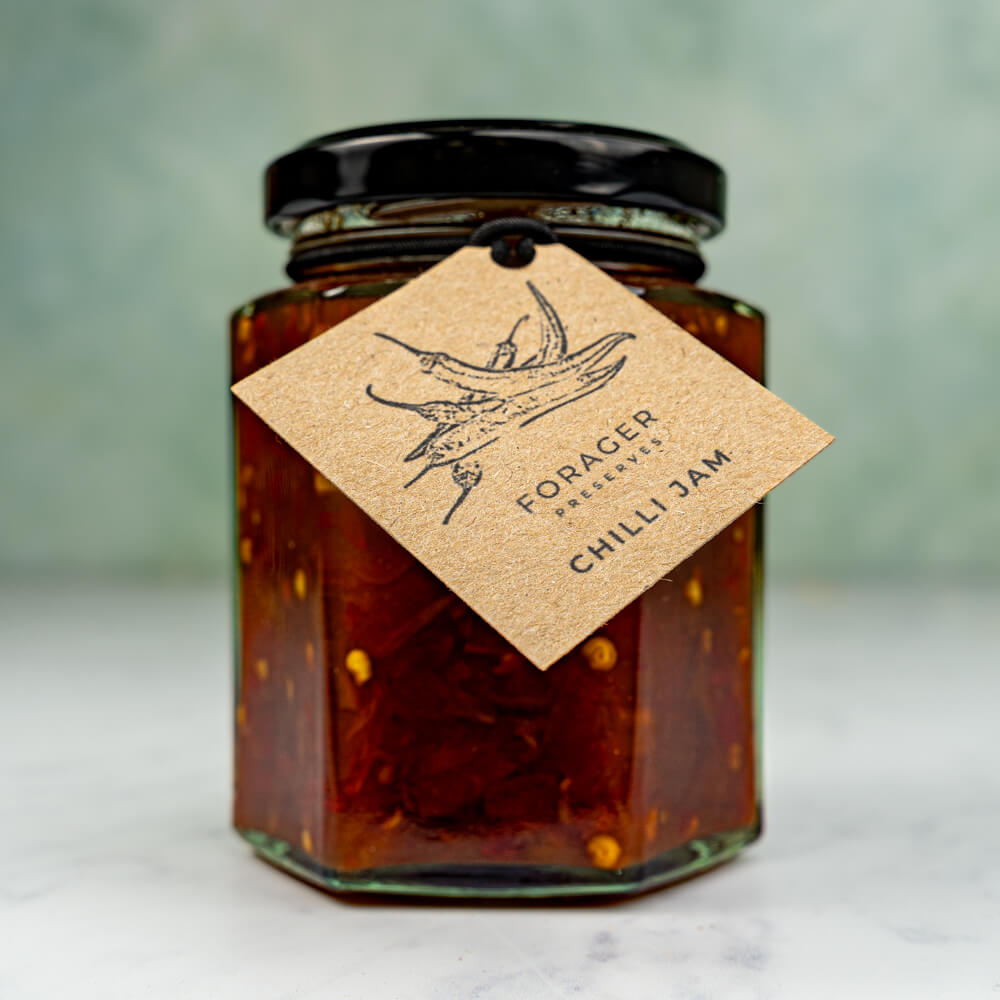 Chilli Jam
Product Details
Nutritional Information
Made by: Forager Preserves 225g
Our delicious Chilli Chutney is an essential addition to any store cupboard! It's the perfect accompaniment to cheese, with a vibrant zing and texture that you won't be able to resist. Bursting with flavour and sure to delight, this chutney won't disappoint!
Forager Preserves is built around the philosophy that food tastes better when it's made by hand. Handmade without the need for pectin, each batch of our preserves is expertly made in small batches so our ingredients shine through.
Tomatoes (44.9%), Red Peppers (22.5%), Brown Sugar, Red Wine Vinegar (Sulphites), Ginger, Chillies (1.53%), Garlic Powder (Sulphites).
Suitable for Vegetarians and Vegans.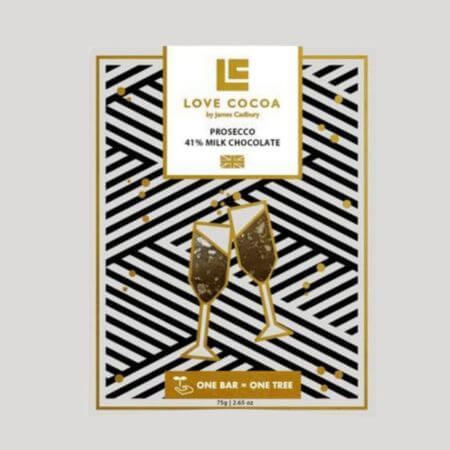 Prosecco Milk Chocolate Bar 75g
Product Details
Nutritional Information
Made By: Love Cocoa
Deliciously smooth milk chocolate combined with popping candy and a flavoursome dash of prosecco.
Ingredients: Colombian Milk Chocolate (raw cane sugar, cocoa butter, cocoa mass, MILK powder, emulsifier: SOYA lecithin; flavouring: natural vanilla), (2%) Popping Candy (sugar, glucose syrup, cocoa butter, lactose (MILK), carbon dioxide), (<1%) Natural Prosecco flavour. Cocoa solids min. 41%, Milk solids min. 15%.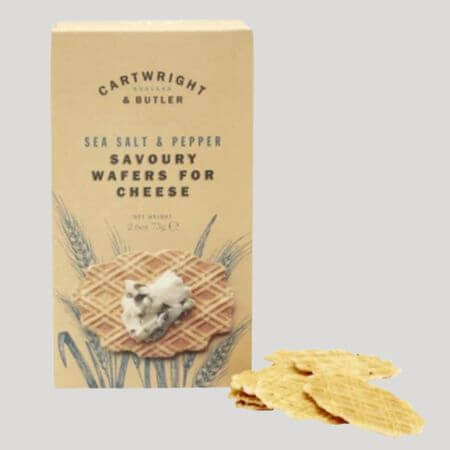 Sea Salt & Pepper Savoury Wafers 75g
Product Details
Nutritional Information
Light cheese wafers but with the added twist of cracked black pepper and a sprinkle of sea salt.
Made By: Cartwright & Butler
Ingredients: Wheat Flour, Vegetable Margarine (Responsibly Sourced Palm Fat, Water, Emulsifier: E471 (Mono and Diglycerides From Fatty Acids), Acidity Regulator: Citric Acid), Maltodextrin (From Corn), Salt, MILK Powder, Raising Agent: Sodium Bicarbonate, Ammonium Bicarbonate; EGG Powder, Pepper, soya Flour.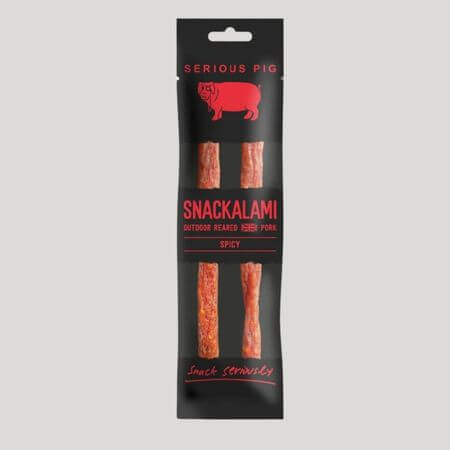 Snackalami 'Spicy' 30g
Product Details
Nutritional Information
Snackalami 'Classic' 30g
Product Details
Nutritional Information
Two sticks of meaty, peppery and seriously delicious snacking salami, made with Outdoor Reared British pork.
Made By: Serious Pig
Ingredients: British Pork, Salt, Dextrose, Spices (White Pepper, Ground Coriander, Garlic, Black Pepper) Preservatives (Sodium Nitrite).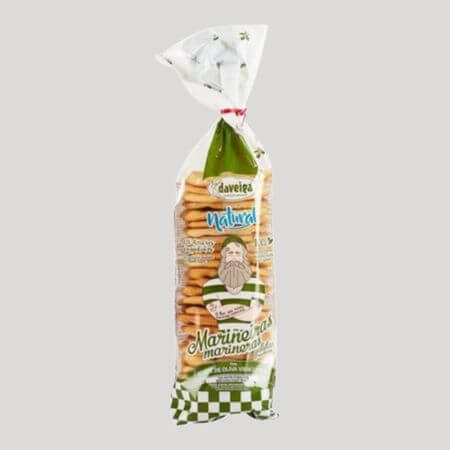 Savoury Ship's Olive Oil Biscuits 220g
Product Details
Nutritional Information
Round and crunchy, these biscuits have a mild taste of olive oil.
Mady by: Daveiga
Ingredients
Wheat Flour (Gluten), Extra Virgin Olive Oil, Sea Salt, Barley Malt Extract (Gluten), Emulsifier: IP Soy Lecithin, Barley Malt Flour (Gluten), Yeast.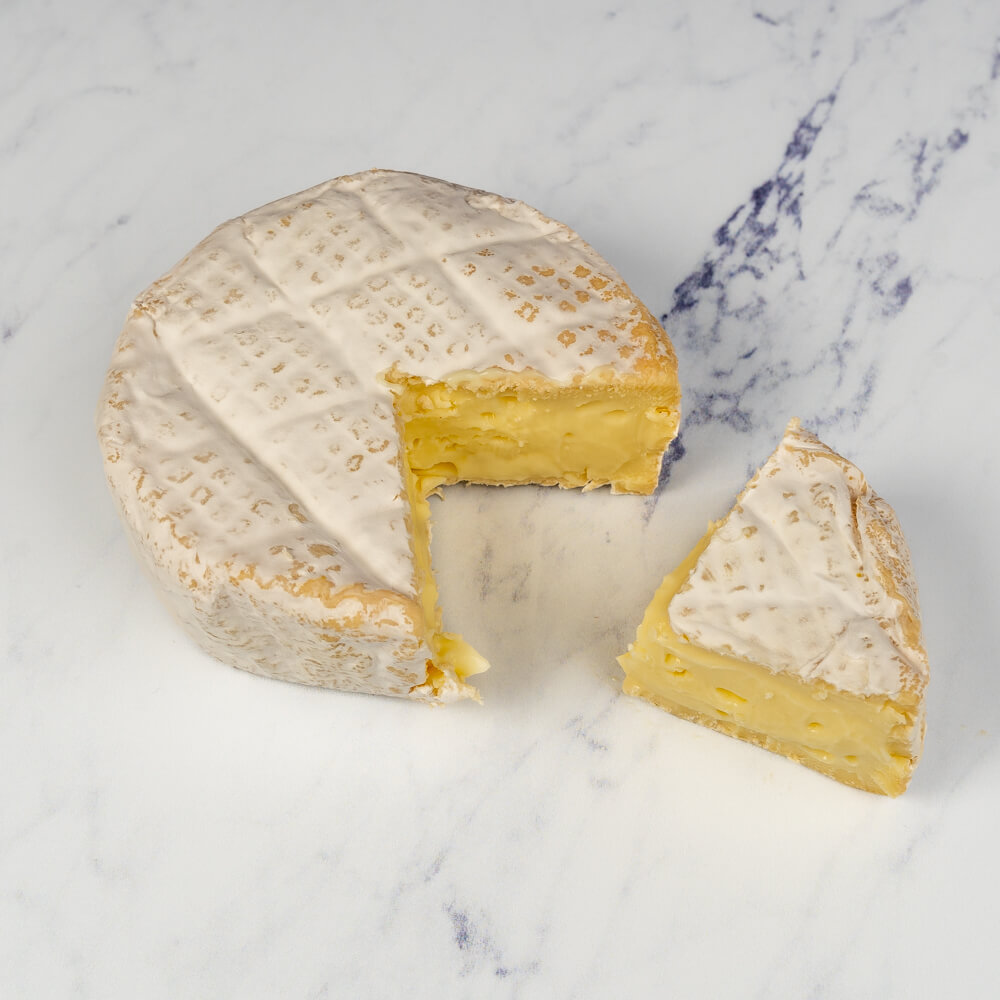 Boy Laity Cornish Camembert 165g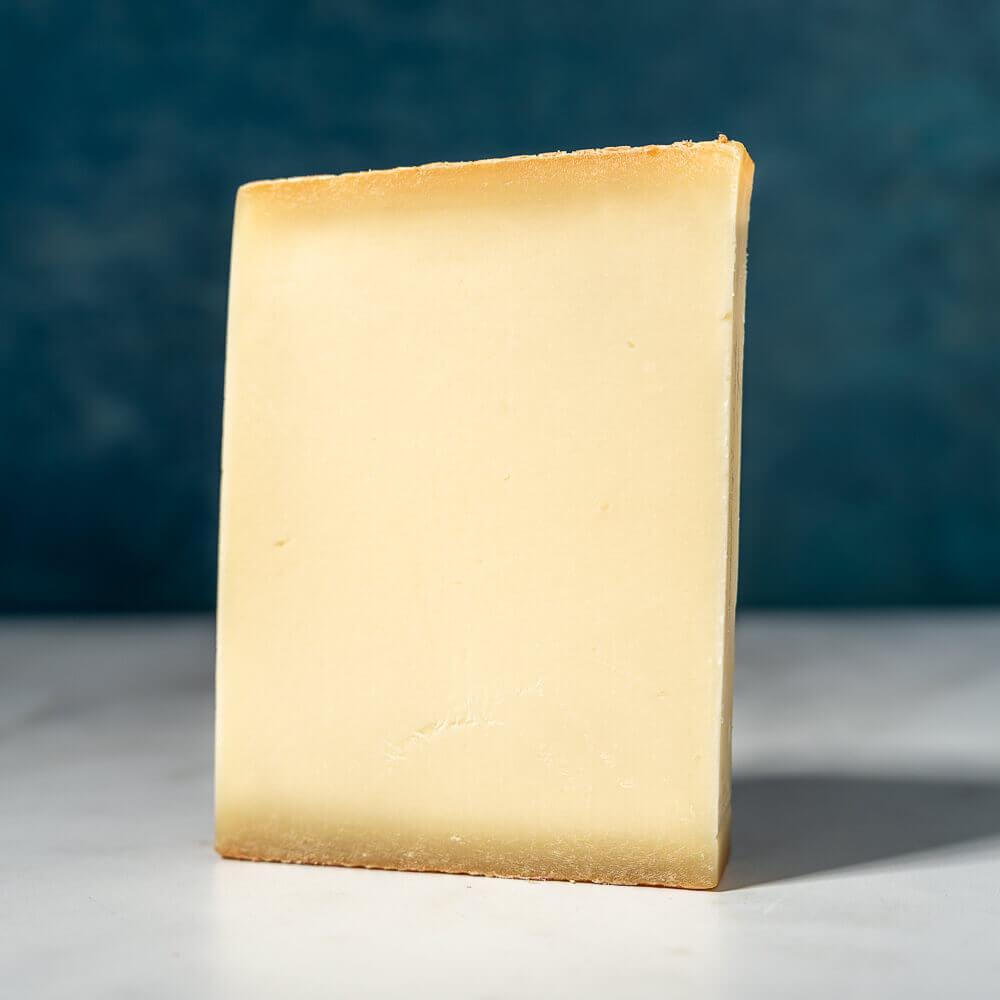 Swiss Gruyère Block King Cut
Freshly cut & wrapped - Weighs approximately 175g.
Gruyère Block King Cut is the most luxurious of cheeses, with its lush and buttery texture and complex flavours. The natural rusty brown rind is hard, dry and pitted with tiny holes. Inside is a pâté that is slightly grainy, as well as being wonderfully fruity, followed by earthy, nutty characteristics.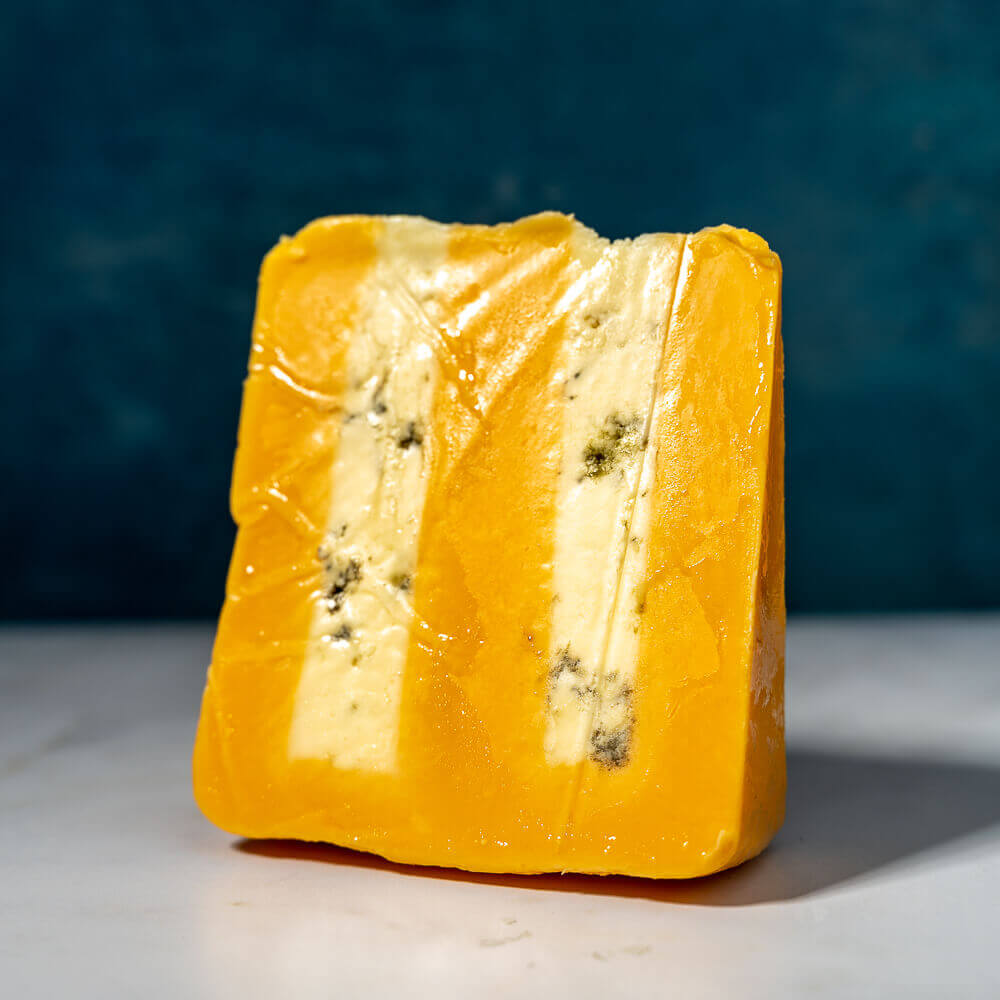 Double Gloucester Layered with Blue Stilton
Product Details
Nutritional Information
Freshly cut & wrapped - Weighs approximately 200g.
This mouthwatering cheese is comprised of two layers of Double Gloucester with a ring of blue Stilton sandwiched in between. The perfect centrepiece for a cheeseboard, it is also delicious in a Ploughman's lunch with a pint of good strong ale.Ingredients: Double
Gloucester® Cheese (from Cow's Milk), Blue Stilton® Cheese (from Cow's Milk).
100% Luxury Guaranteed - Only the finest food and drinks, handpicked for quality.
The Magic of Our Hampers
We foster direct relationships with our artisan food producers: from the cheese maker meticulously crafting each wheel, to the chocolatier who pours passion into every piece, the devoted couple perfecting their chutney, and the small-scale baker bringing handmade scones to life.
Leave a Lasting Impression: Create Your Own Hamper Now.