Why not create your own hamper from scratch?
Regular price
Sale price
£82.00
Unit price
per
Featured
Sold out
Fresh Food Hampers

For hampers with perishable items, we provide overnight delivery with eco-friendly ice packs to ensure freshness. Ensure someone is available for receipt.

Non-perishable hampers also have overnight delivery, but immediate opening isn't necessary. See delivery options at checkout for details.
Why Our Hampers?

Each hamper is a testament to the art of small-batch production, where every detail matters. At Artisan Deli Market, we're dedicated to spotlighting the finest artisanal creations

Direct Relationships: Our commitment is to authenticity. By forming close ties with small-scale artisan producers, we guarantee genuine flavors and the pinnacle of culinary craftsmanship.

Artisanal Selection: From the cheese maker perfecting each batch in the English countryside to the chocolatier crafting chocolates by hand, our hampers are a celebration of artisanal Europe.

The Ideal Gift: Be it a festive occasion, a heartfelt gesture, or a spontaneous surprise – gifting our hampers means sharing a unique gourmet experience, crafted with love and care.

Eco-Conscious Elegance: While our focus is on gourmet excellence, we never overlook our environmental responsibility. Each hamper is thoughtfully packaged, ensuring sustainability meets sophistication.

Share the essence of small-batch artistry with a hamper that tells a story in every bite.
Delivery

At Artisan Deli Market, we offer the following delivery options:

Standard Delivery - £5.95
Our standard delivery service delivers your hamper within 1-3 working days from your selected delivery date on the calendar function at checkout.
Named Weekday Delivery - £7.95
Choose our named weekday delivery option and select a specific weekday for your hamper to be delivered, making it easier for you to plan ahead.
Weekend Delivery - £10.95
For those who require weekend delivery, we offer this option for your convenience.

Use our calendar function at checkout to select a delivery date that works best for you. If you're purchasing multiple hampers, you'll have the flexibility to choose a different delivery date and address for each one. Order with ease and let us take care of the rest.
Elevate your plant-based palate with our Luxury Vegan Cheese Hamper. Discover an exquisite selection of vegan cheeses, from the rich Vegan Garlic & Herb Cheese to the tangy Vegan Blue Cheese. Complement these delights with a range of vegan condiments and snacks, including Vegan Tarragon Mayo, Spicy Bean Crush, and more. Satisfy your sweet tooth with HiP Original Oat M!lk Chocolate and Fizzy Strawberry Hearts. This hamper offers a gourmet array of flavours, all perfectly designed for those with a passion for vegan indulgence.
View full details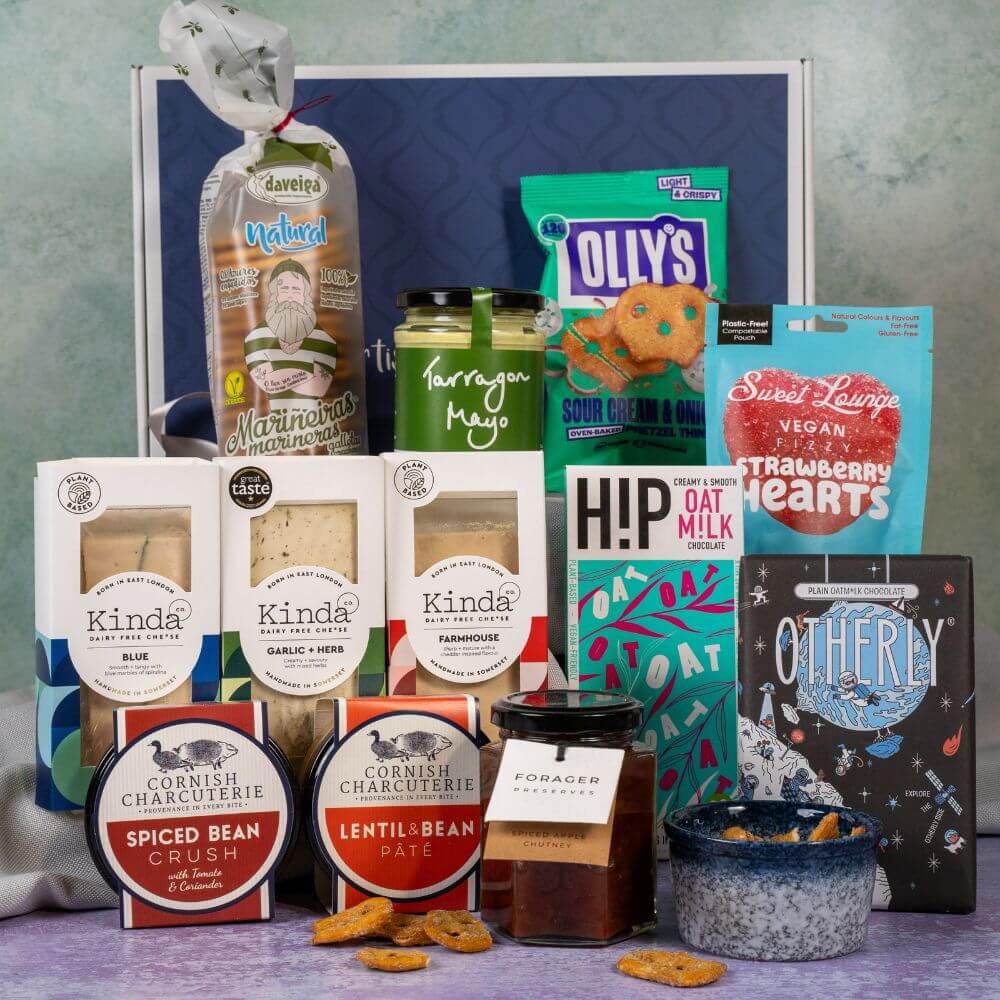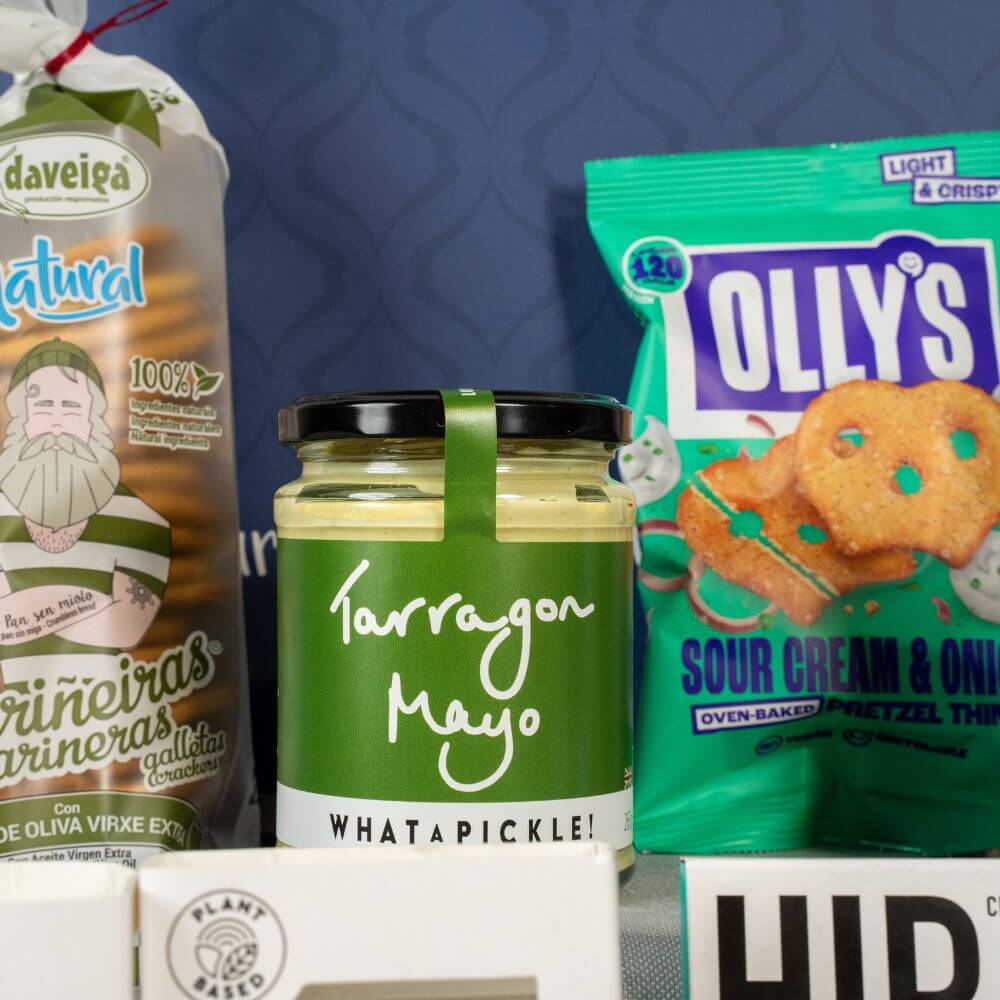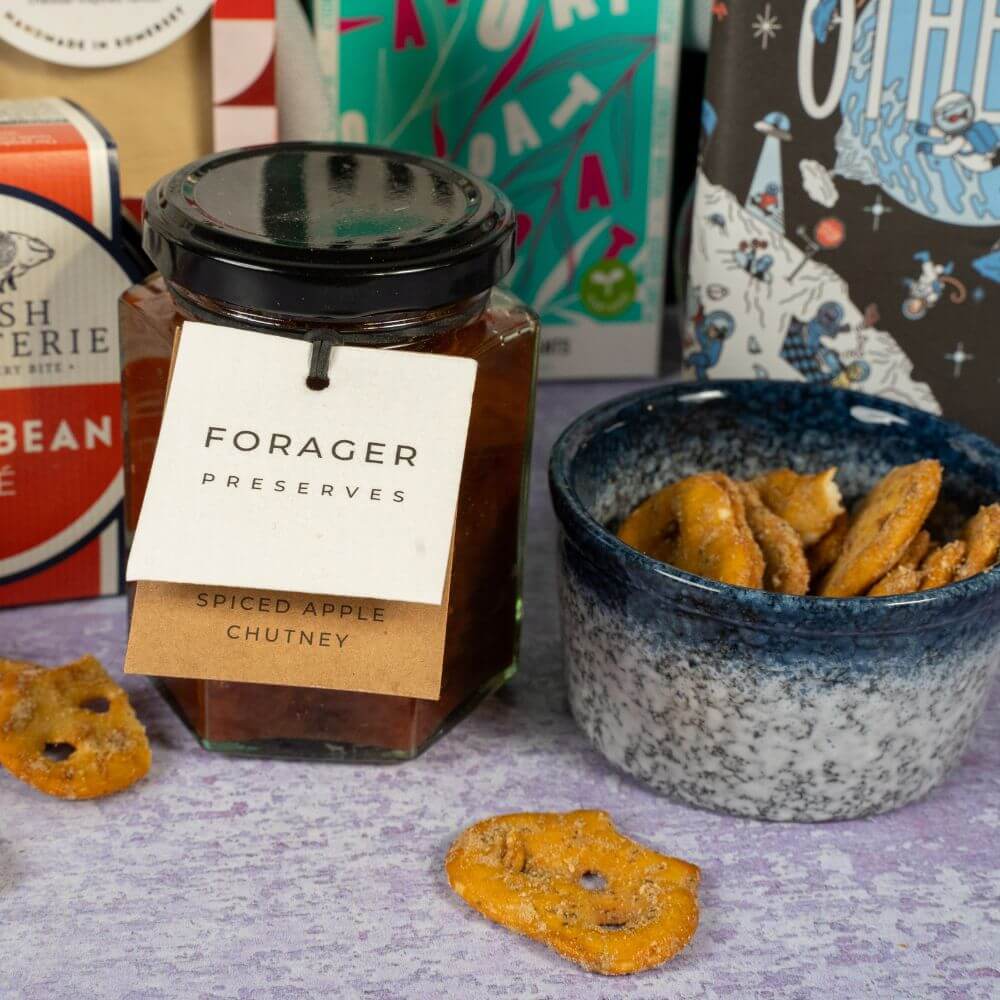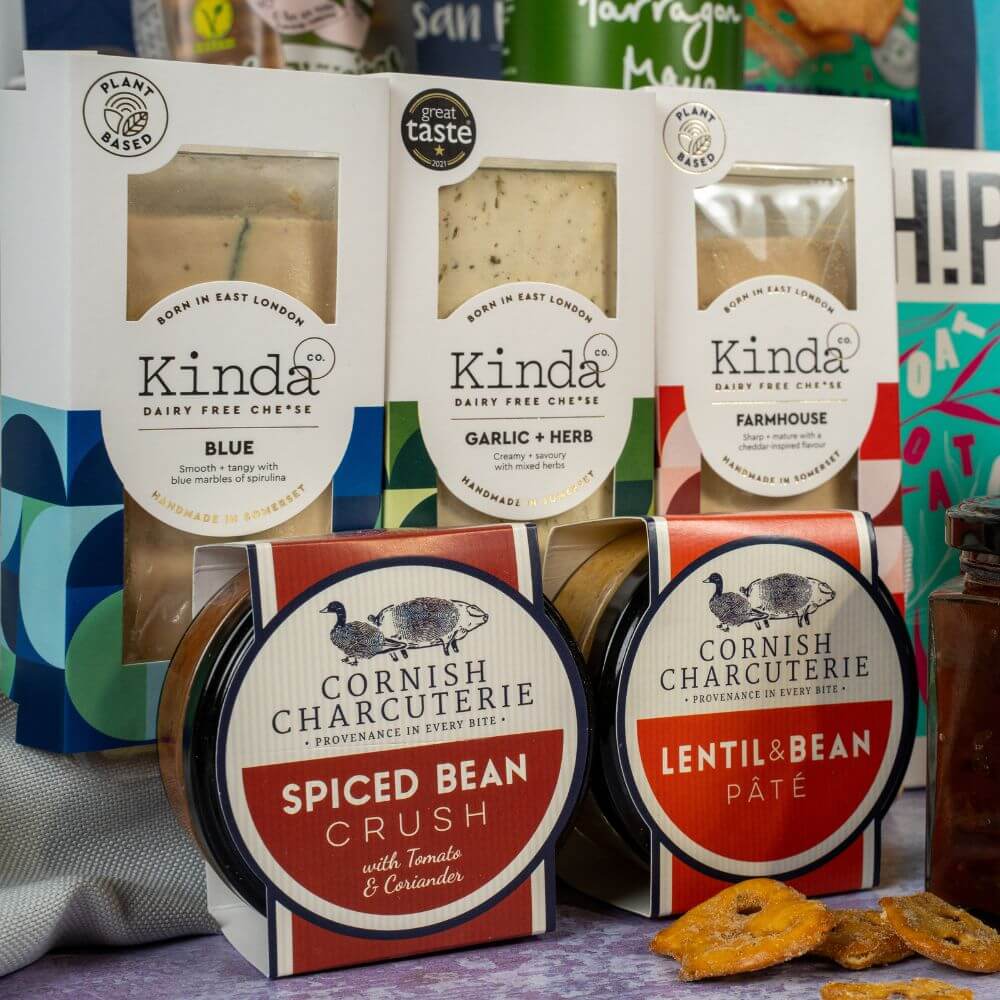 What's inside?

View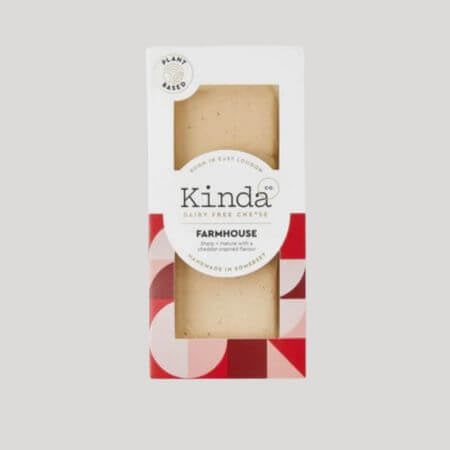 View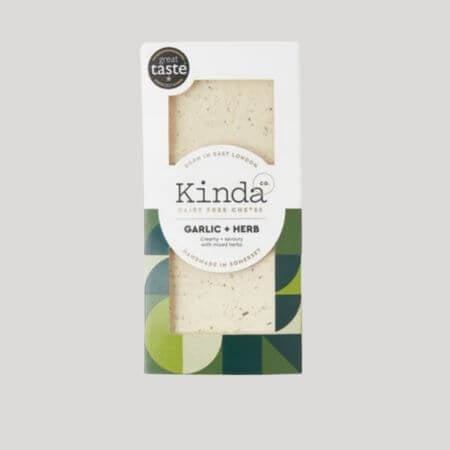 View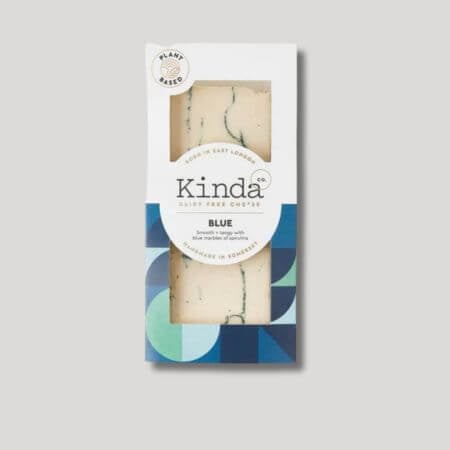 View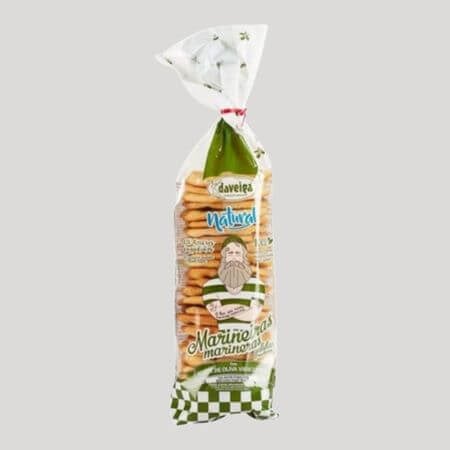 View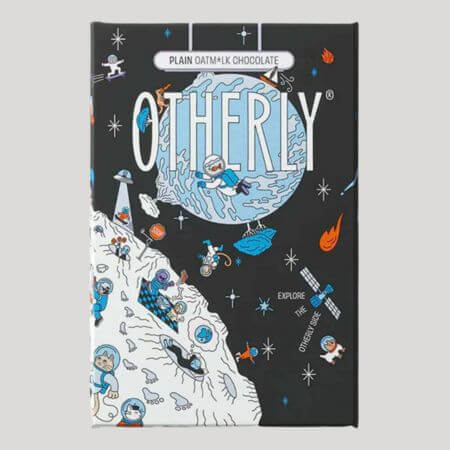 View

View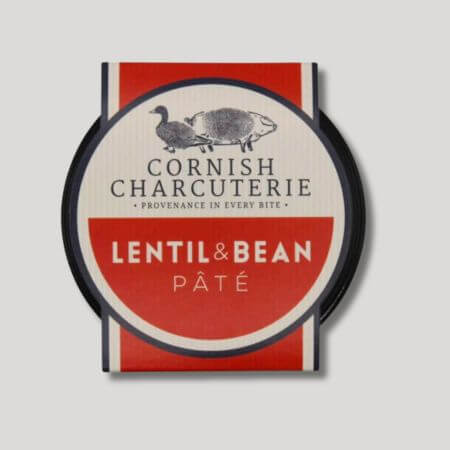 View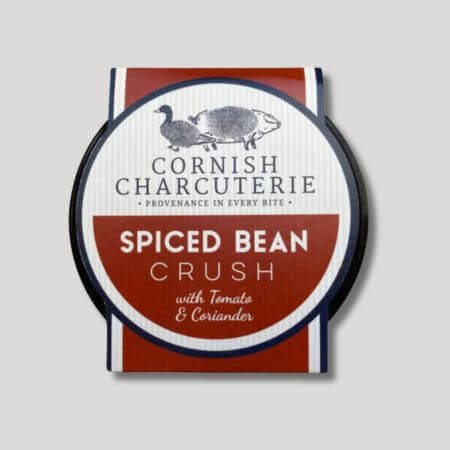 View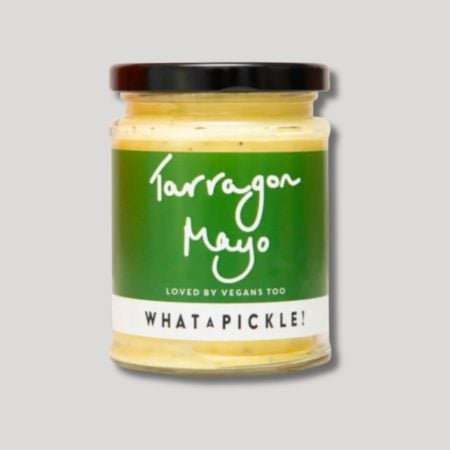 View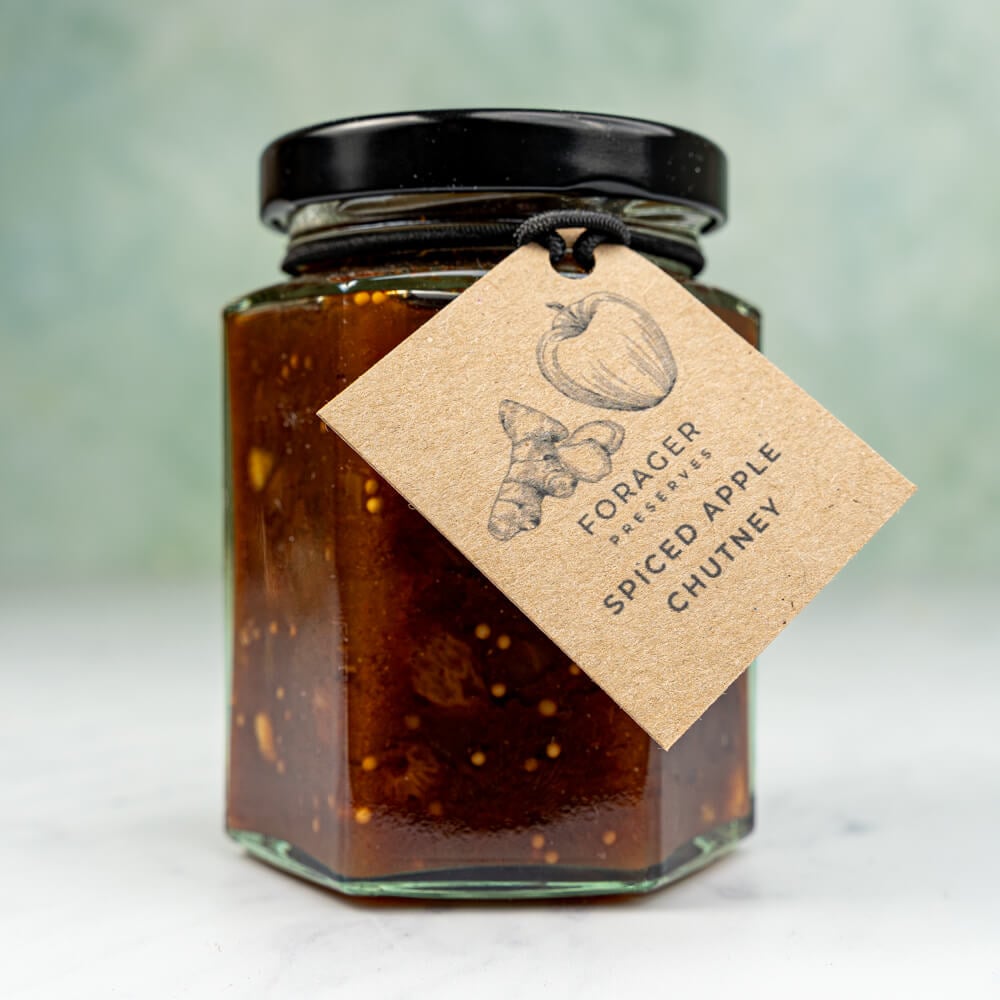 View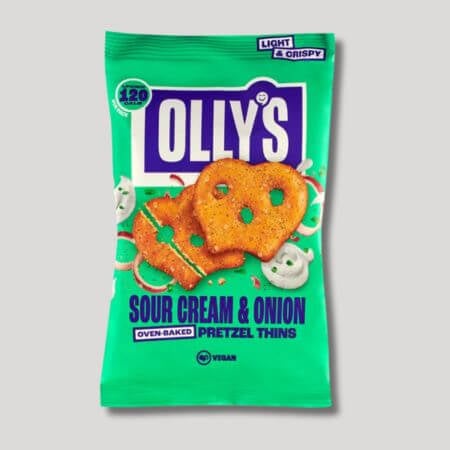 View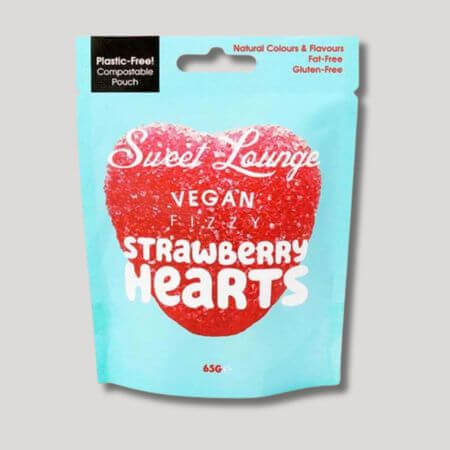 View
Signature Gift Box
Packed with shred to create a voyage of discovery, in one of our signature Artisan Deli Market Willow Wicker Hampers with a luxe, matte texture.
Ivory matte gift card with your personalised message. Secured in beautiful kraft envelope with printed recipients name.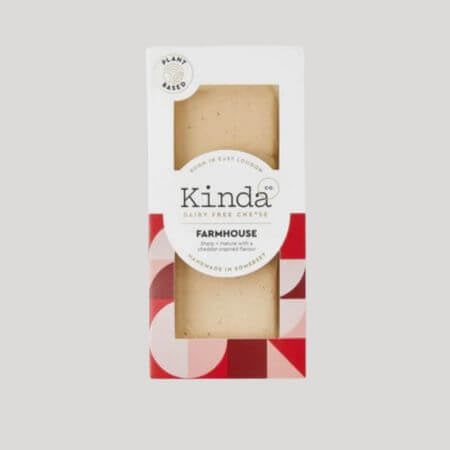 Vegan Farmhouse Cheese 120g
Product Details
Nutritional Information
This Farmhouse has a sharp flavour reminiscent of mature cheddar. Delicious in a sandwich and the perfect addition to any dairy-free chee
Ingredients: Cashew Nuts (59%), Unflavoured Coconut Oil, Miso (Filtered Water, Soy Beans, Brown Rice, Salt, Alcohol), Water, Nutritional Yeast, Natural Culture, Salt, Acidity Regulator (Citric Acid), Onion Powder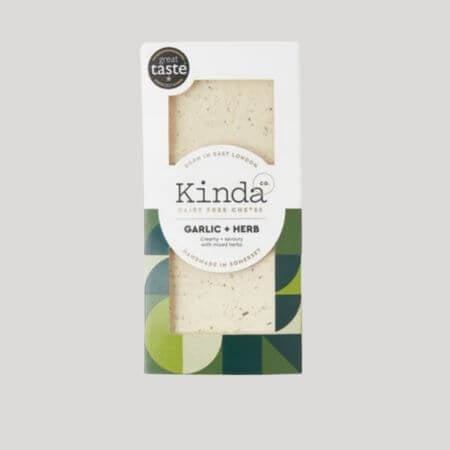 Vegan Garlic & Herb Cheese 120g
Product Details
Nutritional Information
Garlic + Herb creamy cultured cashew cheese. Delicious on fresh, crusty bread or on a cheeseboard.
Ingredients: Cashew Nuts (62%), Unflavoured Coconut Oil, Water, Natural Culture, Onion Powder, Garlic Powder (1.4%), Salt, Nutritional Yeast, Acidity Regulator (Citric Acid), Mixed Dried Herbs
Allergens in bold.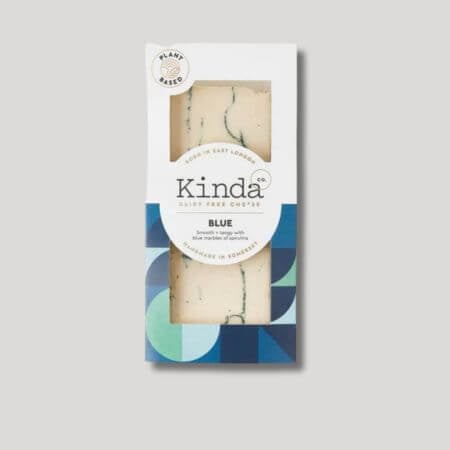 Vegan Blue Cheese 120g
Product Details
Nutritional Information
Made by: Kinder Co
Mild and tangy with blue veins of superfood spirulina, this is a blue cheese for people who aren't sure if they like blue cheese. Much more easy going than a traditional stilton but still very pleasing on the tastebuds and as a bonus looks great on a cheeseboard. Also delicious in a pear and walnut salad!
Ingredients: Cashews, culture, coconut oil, miso (soy beans, brown rice, salt, water), citric acid, salt.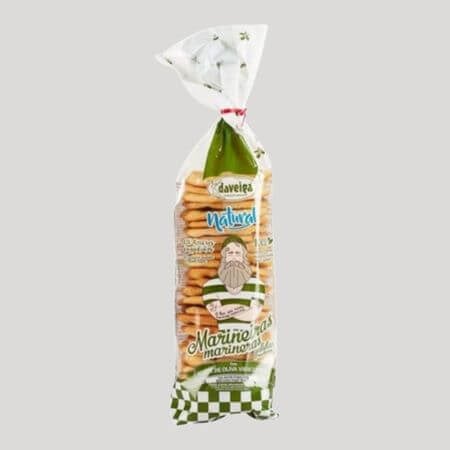 Savoury Ship's Olive Oil Biscuits 220g
Product Details
Nutritional Information
Round and crunchy, these biscuits have a mild taste of olive oil.
Mady by: Daveiga
Ingredients
Wheat Flour (Gluten), Extra Virgin Olive Oil, Sea Salt, Barley Malt Extract (Gluten), Emulsifier: IP Soy Lecithin, Barley Malt Flour (Gluten), Yeast.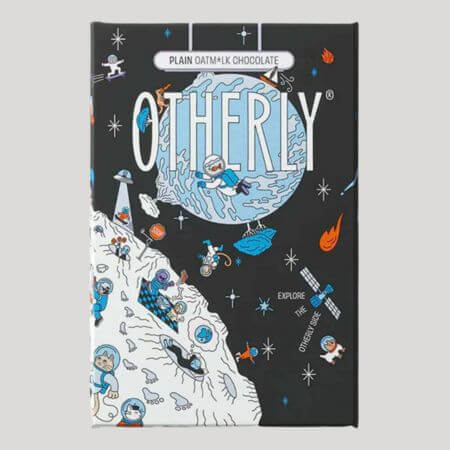 Original Plain Oatmilk Chocolate Bar 130g
Product Details
Nutritional Information
Made By: Otherly
Vegan
This perfect plant-based chocolate with 43% cacao content is made with fine flavour cocoa beans from Colombia and oat powder. Taste the roasted cacao notes and biscuity cereal notes of oats.
INGREDIENTS: Sugar, cocoa butter, dried gluten-free oat powder, cocoa mass, dried rice powder, sea salt (<1%), emulsifier (sunflower lecithin), natural vanilla flavour. May contain traces of milk, soya, peanuts and nuts. Suitable for vegans and vegetarians.
HiP Original Oat M!lk Chocolate 70g
Product Details
Nutritional Information
Made By: HiP
Original Oat M!lk Chocolate - 70g
Delicious creamy vegan oat milk chocolate

Single-origin Colombian chocolate

Plastic-free packaging
Colombian Chocolate (raw cane sugar, dried gluten-free
oat
powder 22%, cocoa mass, cocoa butter, dried rice powder, emulsifier: sunflower lecithin, vanilla extract). Contains min. 41% cocoa solids. For allergens, see ingredients in
bold.
Always read the label before use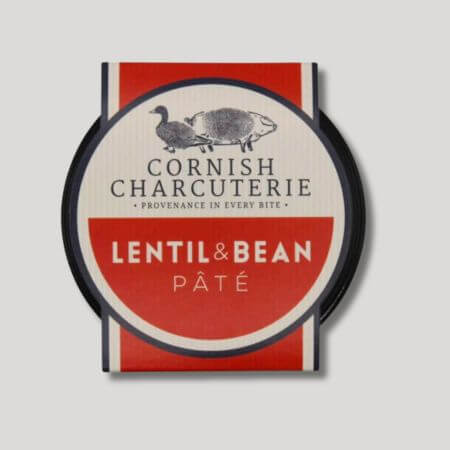 Vegan Lentil & Bean Pâté 125g
Product Details
Nutritional Information
Made By: Cornish Charcuterie
Cornish Charcuteries vegan Lentil & Bean Pate is a blend of lentils, edamame beans, soya beans, and coconut oil which makes an incredibly creamy pate which is free from gluten, dairy and meat. The edition of lime, chilli and coriander create a fresh and zingy Asian inspired flavour.
Ingredients: Red Lentils, Soya Beans (Soya), Onions, Coconut Oil, Edamame Beans (4%)(Soya), Coriander, Desiccated Coconut, Sea Salt, Chilli Flakes, Lime Oil
Suitable for vegetarians and vegans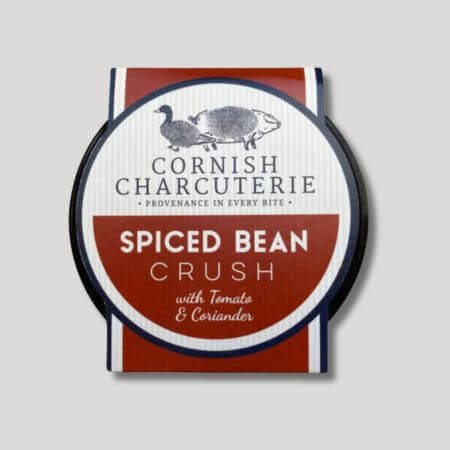 Spicy Bean Crush 125g
Product Details
Nutritional Information
Made By: Cornish Charcuterie
A delightfully textured combination of mixed beans, garlic, chilli and lime, makes for a moreish and healthy choice.
Ingredients: Mixed beans 46% (aduki, red kidney, haricot, pinto, blackeye, chickpeas), tomatoes, onions, rapeseed oil, garlic, coriander leaves, Cornish sea salt, dried red chillies.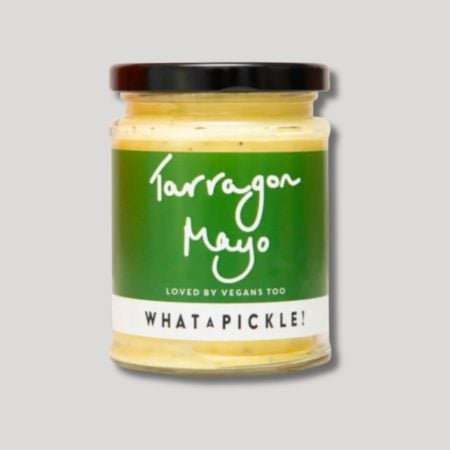 Vegan Tarragon Mayo 265g
Product Details
Nutritional Information
Made by: What A Pickle
Perfect for summer lunches and picnics
A wonderful consistency, ideal for roasted veg, asparagus, chicken and fish
Sure to be a hit with poached salmon, new potatoes and a green salad
Vegan friendly and gluten free
Ingredients: Rapeseed Oil (52.3%), Soya Milk, Lemon Juice, Olive Oil, White Wine Vinegar (2.74%), Mirin, English Mustard, Tarragon (1.85%), Black Pepper, Salt, Xanthan Gum, Guar Gum
Product Claims: vegan, vegetarian, dairy free, gluten free, nut free, palm oil free, soya free, wheat free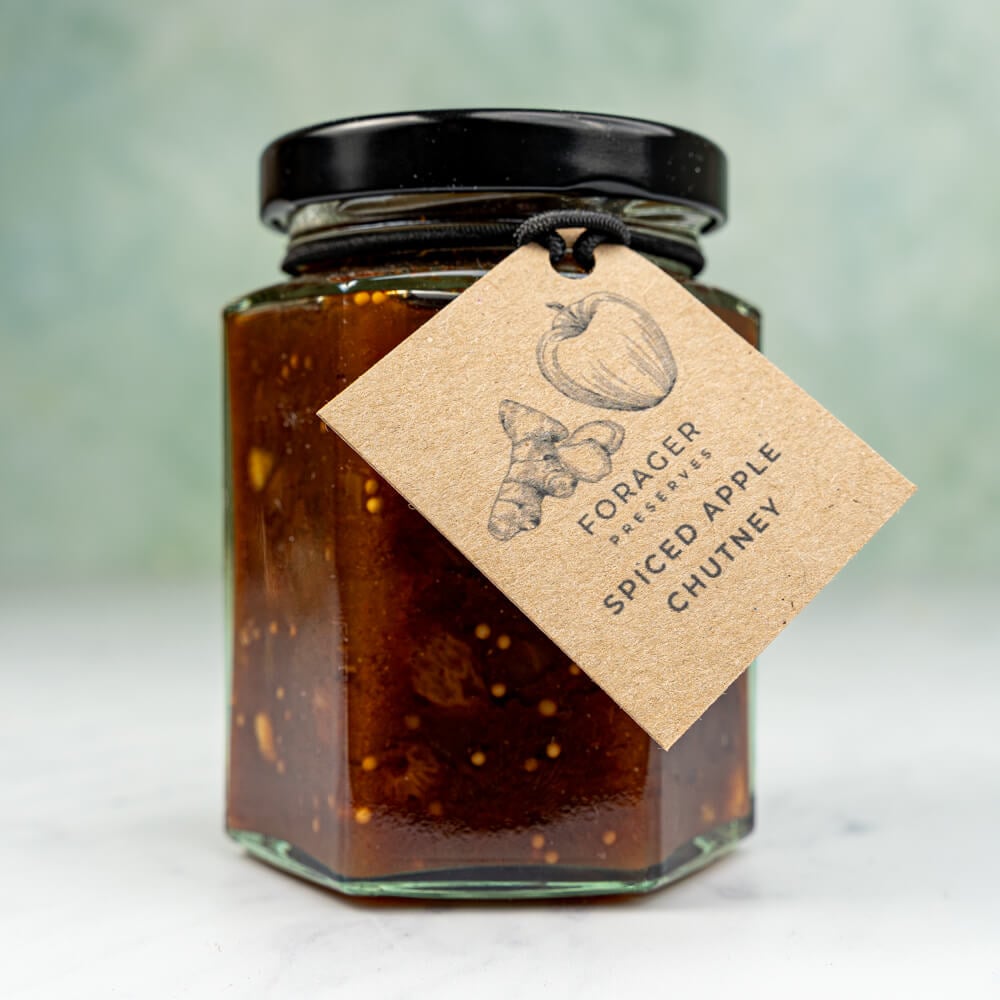 Spiced Apple Chutney
Product Details
Nutritional Information
Made by: Forager Preserves 225g
Looking to enhance the taste of your sandwich or platter? Look no further than our mouth-watering Spiced Apple Chutney! Bursting with delicious flavours and a delightful zing, it's the perfect complement to pork, cold meats, and cheese.
Forager Preserves is built around the philosophy that food tastes better when it's made by hand. Handmade without the need for pectin, each batch of our preserves is expertly made in small batches so our ingredients shine through.
Apples (49.5%), Malt Vinegar (Gluten from Barley), Onion, Sultanas (Sulphites), Mustard Seeds, Cayenne Pepper, Garlic Powder (Sulphites), Ground Ginger, Brown Sugar.
Suitable for Vegetarians and Vegans.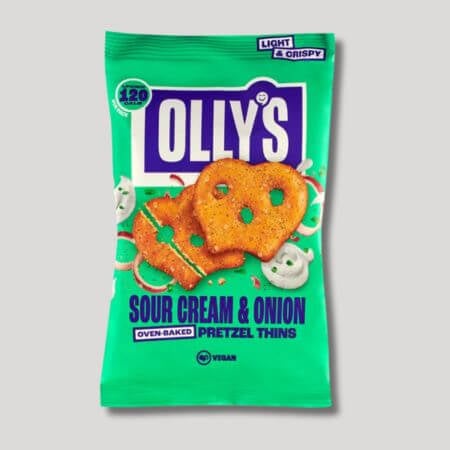 Sour Cream & Onion Pretzel Thins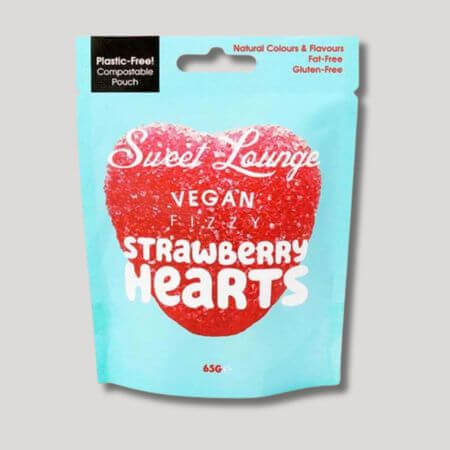 Fizzy Strawberry Hearts 65g
Product Details
Nutritional Information
Made by: Sweet lounge.
These Vegan Fizzy Strawberry Hearts are deliciously moreish and hard to share, perfect for a delicious sweet fix!
Ingredients: Sugar, glucose syrup, invert sugar syrup, sorbitol, gelling agent: pectin; fruit juice concentrate: apple; acid: citric acid; acid regulator: trisodium citrate, natural flavours; colours: spirulina concentrate, turmeric, black carrot concentrate.
The Magic of Our Hampers
We foster direct relationships with our artisan food producers: from the cheese maker meticulously crafting each wheel, to the chocolatier who pours passion into every piece, the devoted couple perfecting their chutney, and the small-scale baker bringing handmade scones to life.
Leave a Lasting Impression: Create Your Own Hamper Now.