Why not create your own hamper from scratch?
Regular price
Sale price
£22.00
Unit price
per
Featured
Sold out
FREE DELIVERY ON LETTERBOX HAMPERS

Royal Mail 48 Tracked
Free | 3-5 days for delivery.

Next Day Courier Tracked
£5.95 | 1 day

Weekend Delivery 
£10.95 | This is not a guaranteed service
Why Our Hampers?

Each hamper is a testament to the art of small-batch production, where every detail matters. At Artisan Deli Market, we're dedicated to spotlighting the finest artisanal creations

Direct Relationships: Our commitment is to authenticity. By forming close ties with small-scale artisan producers, we guarantee genuine flavors and the pinnacle of culinary craftsmanship.

Artisanal Selection: From the cheese maker perfecting each batch in the English countryside to the chocolatier crafting chocolates by hand, our hampers are a celebration of artisanal Europe.

The Ideal Gift: Be it a festive occasion, a heartfelt gesture, or a spontaneous surprise – gifting our hampers means sharing a unique gourmet experience, crafted with love and care.

Eco-Conscious Elegance: While our focus is on gourmet excellence, we never overlook our environmental responsibility. Each hamper is thoughtfully packaged, ensuring sustainability meets sophistication.

Share the essence of small-batch artistry with a hamper that tells a story in every bite.
Discover the 'Just For You Letterbox Hamper' – A delightful surprise that fits perfectly through your loved one's door. This special hamper features a delicious assortment of Red Leicester Cheesies, Noisy Snacks Chickpeas in Piri Mango flavor, Chilli Rosemary Olives, and a savory treat with Maple Pork Crackling. Complete with a heartfelt card, it's a thoughtful gift to brighten someone's day and show you care.
View full details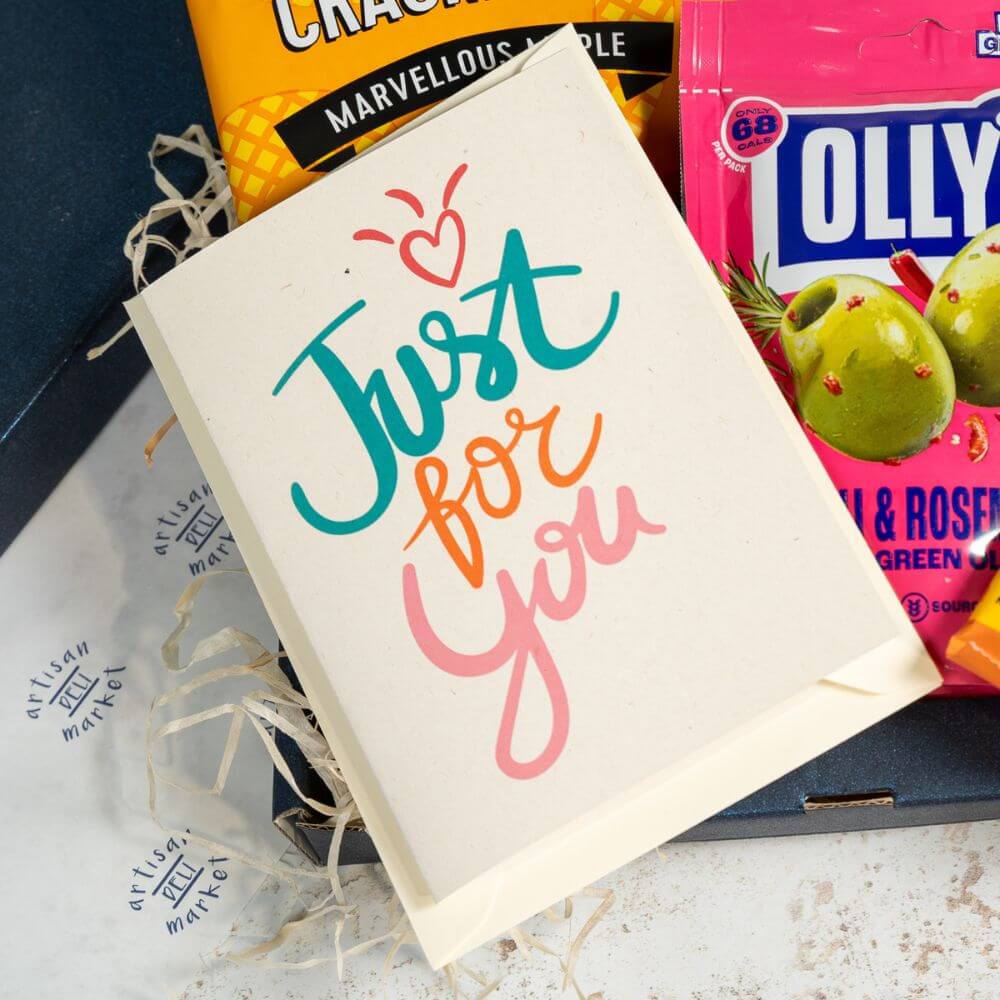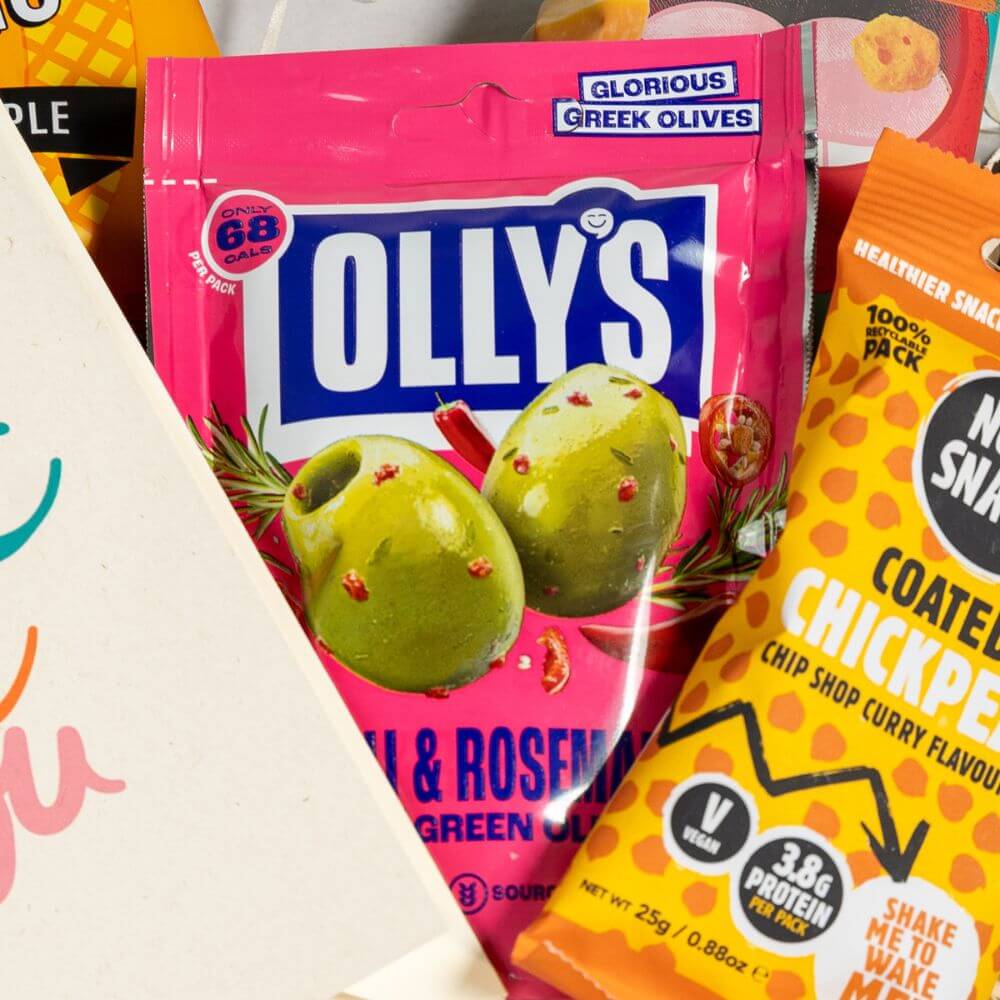 What's inside?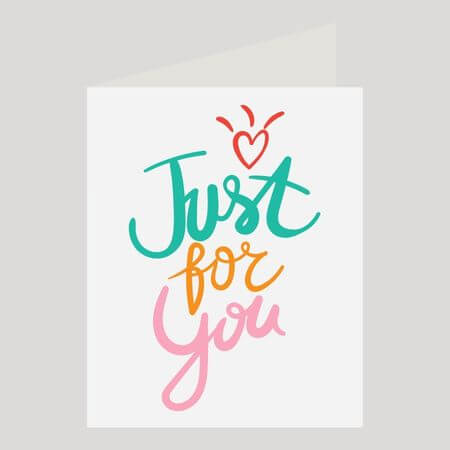 View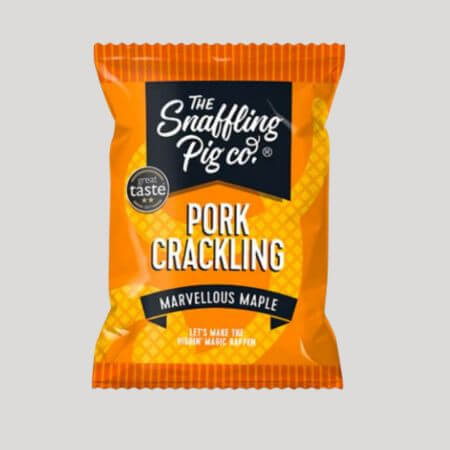 View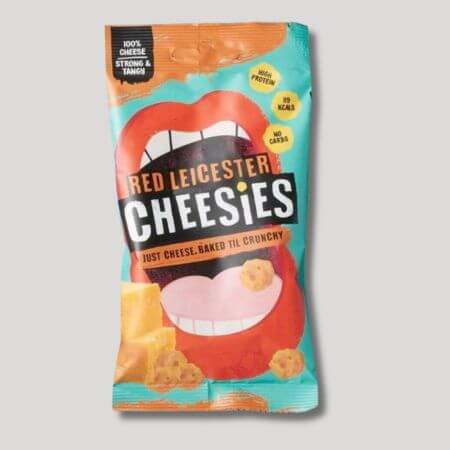 View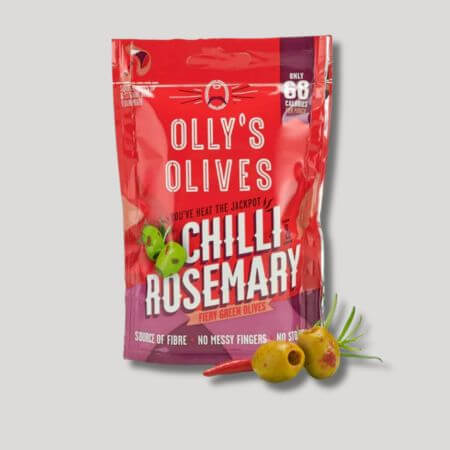 View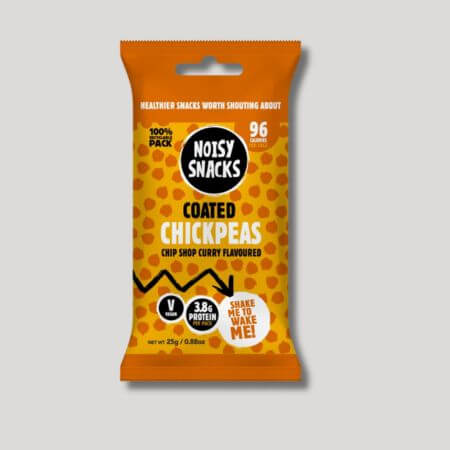 View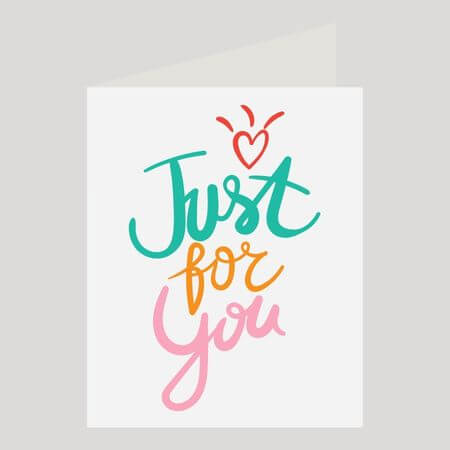 Just For You Celebration Card
Packed with shred to create a voyage of discovery, in one of our signature Artisan Deli Market Postal Boxes with a luxe texture.
Ivory matte gift card with your personalised message. Secured in beautiful envelope with printed recipients name.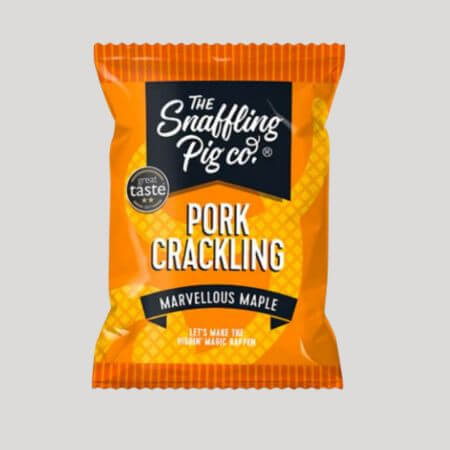 Maple Pork Crackling Packets 45g
Product Details
Nutritional Information
Made by: The Snaffling Pig Co.
Inspired by SP's love of a pancake & syrup breakfast, Maple is our first sweeter variety and is something genuinely a bit different. With a lovely sweet/salty balance, it's still very much suited to accompanying a pint, but we've seen it demolished alongside all sorts of drinks and at all times of day! The old school traditional scratching muncher might disagree with a sweeter porky snack, but we can't hear them while all the snaffling's going on.
Ingredients: Pork Rind (75%), Pork Fat, Sunflower Oil, Antioxidant (Tertiary-Butyl Hydroquinone, Citric Acid), Salt, Sugar, Flavour Enhancer (Monosodium Glutamate), Dextrose, Rusk (WHEAT flour (calcium carbonate, iron niacin, thiamine) salt), Molasses Extract Powder, Onion Powder, Natural Flavouring, Garlic Powder, Flavouring (SOYA), Spice Extracts, Paprika Extract.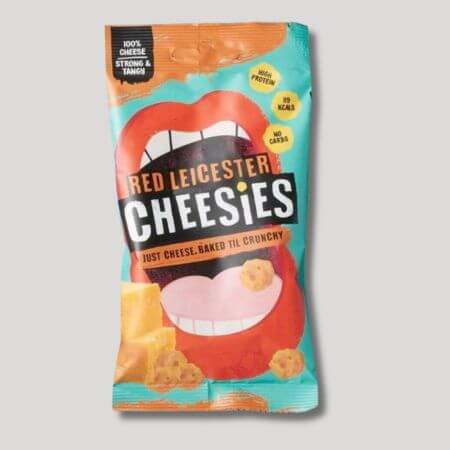 Red Leicester Cheesies 20g
Product Details
Nutritional Information
Our Cheesies are a great snack option because they're made with just one ingredient--cheese! Not only are they low in carbs, they're also high in protein and they provide a satisfying crunch when you eat them. Enjoy them anywhere you like!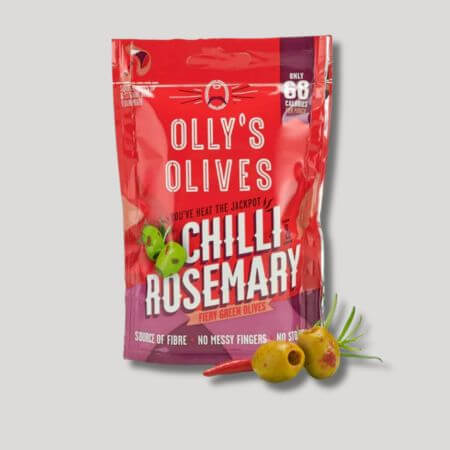 Chilli Rosemary Olives 50g
Product Details
Nutritional Information
Made By: OLLYS

Greek Halkidiki olives dressed in a fiery chilli & rosemary marinade. Our precision snack pouches provide a hassle-free experience for all olive lovers; with no stones, no messy oils and no artificials whatsoever. We're all vegan too!
Ingredients: Green Olives, Extra Virgin Olive Oil, Salt, Chilli Flakes, Red Chilli Powder, Rosemary, Parsley.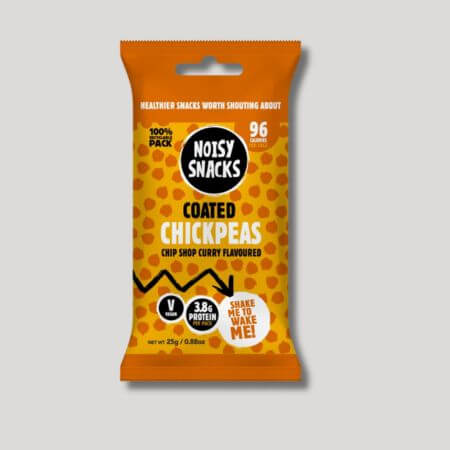 Noisy Snacks Coated Chickpeas Chip Shop Curry 25g
Product Details
Nutritional Information
Made by: Noisy Snacks
Noise is our secret ingredient because every time you shake a Noisy Snack, you activate the extra flavours.We add extra flavouring to enhance the bold flavours in pack with the added bonus of being source of protein, natural flavours.
Roasted Coated Chickpeas (93.5%) (Chickpeas Soya Flour, Wheat Flour, Sea Salt), Natural Chip Shop Curry Flavour Seasoning (5%) (Sugar, Yeast Extract, Onion, Salt, Tomato, Turmeric, Chilli Blend (Paprika, Rice Flour, Sugar, Salt, Capsicum Extract) Acidity Regulator: Citric Acid, Natural Flavours, Liquorice, Curcumin Extract, Colour: Paprika Extract), Rapeseed Oil
100% Luxury Guaranteed - Only the finest food and drinks, handpicked for quality.
The Magic of Our Hampers
We foster direct relationships with our artisan food producers: from the cheese maker meticulously crafting each wheel, to the chocolatier who pours passion into every piece, the devoted couple perfecting their chutney, and the small-scale baker bringing handmade scones to life.
Leave a Lasting Impression: Create Your Own Hamper Now.