Why not create your own hamper from scratch?
Regular price
Sale price
£88.00
Unit price
per
Featured
Sold out
Fresh Food Hampers

For hampers with perishable items, we provide overnight delivery with eco-friendly ice packs to ensure freshness. Ensure someone is available for receipt.

Non-perishable hampers also have overnight delivery, but immediate opening isn't necessary. See delivery options at checkout for details.
Why Our Hampers?

Each hamper is a testament to the art of small-batch production, where every detail matters. At Artisan Deli Market, we're dedicated to spotlighting the finest artisanal creations

Direct Relationships: Our commitment is to authenticity. By forming close ties with small-scale artisan producers, we guarantee genuine flavors and the pinnacle of culinary craftsmanship.

Artisanal Selection: From the cheese maker perfecting each batch in the English countryside to the chocolatier crafting chocolates by hand, our hampers are a celebration of artisanal Europe.

The Ideal Gift: Be it a festive occasion, a heartfelt gesture, or a spontaneous surprise – gifting our hampers means sharing a unique gourmet experience, crafted with love and care.

Eco-Conscious Elegance: While our focus is on gourmet excellence, we never overlook our environmental responsibility. Each hamper is thoughtfully packaged, ensuring sustainability meets sophistication.

Share the essence of small-batch artistry with a hamper that tells a story in every bite.
Delivery

At Artisan Deli Market, we offer the following delivery options:

Standard Delivery - £5.95
Our standard delivery service delivers your hamper within 1-3 working days from your selected delivery date on the calendar function at checkout.
Named Weekday Delivery - £7.95
Choose our named weekday delivery option and select a specific weekday for your hamper to be delivered, making it easier for you to plan ahead.
Weekend Delivery - £10.95
For those who require weekend delivery, we offer this option for your convenience.

Use our calendar function at checkout to select a delivery date that works best for you. If you're purchasing multiple hampers, you'll have the flexibility to choose a different delivery date and address for each one. Order with ease and let us take care of the rest.
Our new Alcohol Free hamper is there to make sure you are never without the necessary ingredients to create a bountiful feast. We've included our favourite snacks, which when combined with the delicious British fruit cordial and Triple Chocolate biscuits can be enjoyed anytime. The Savoury Selection features British cheddar, triple chocolate biscuits, oatcakes and more - guaranteed to satisfy any craving.
View full details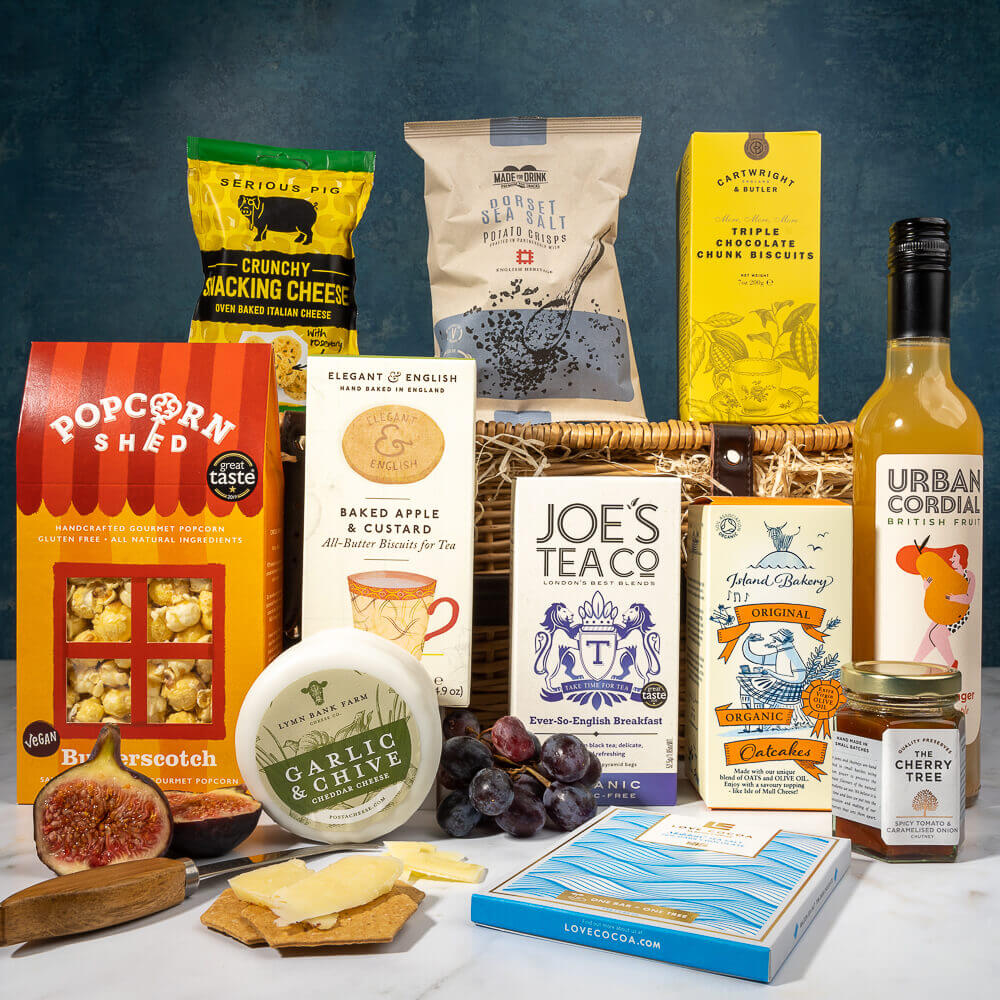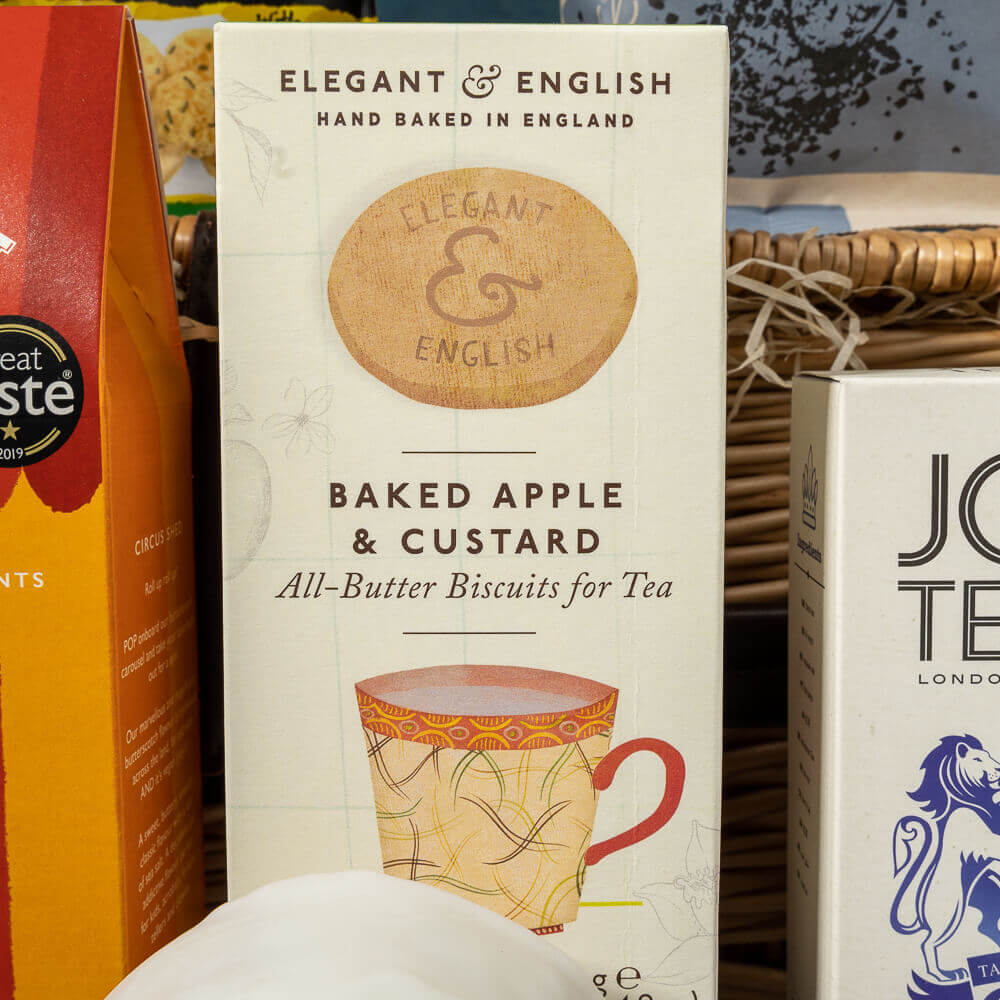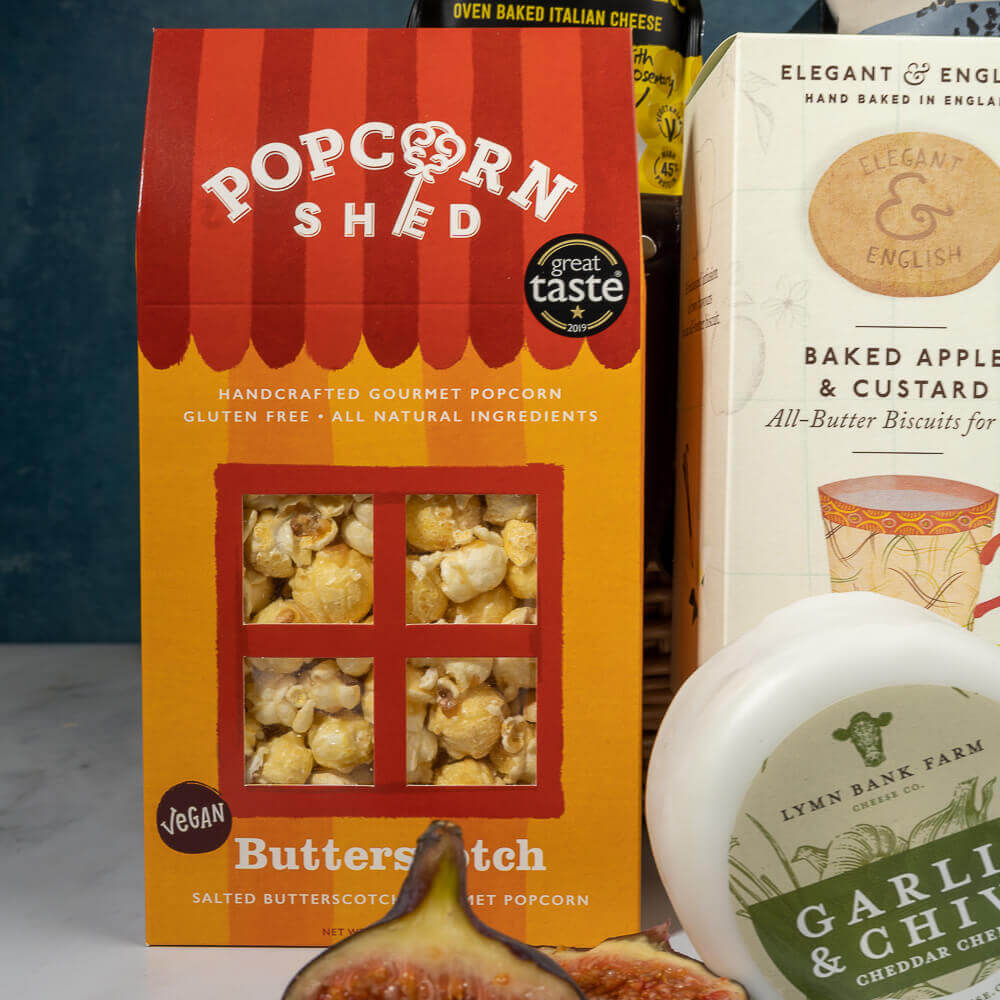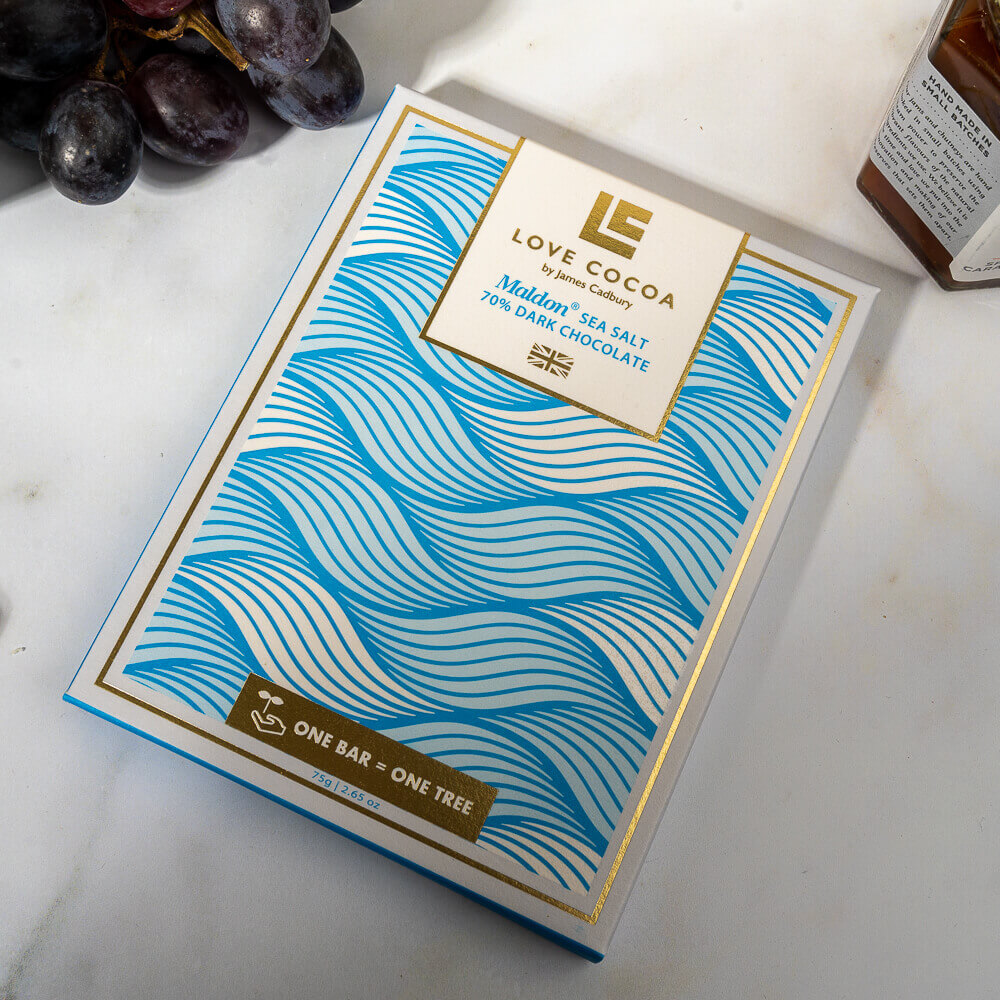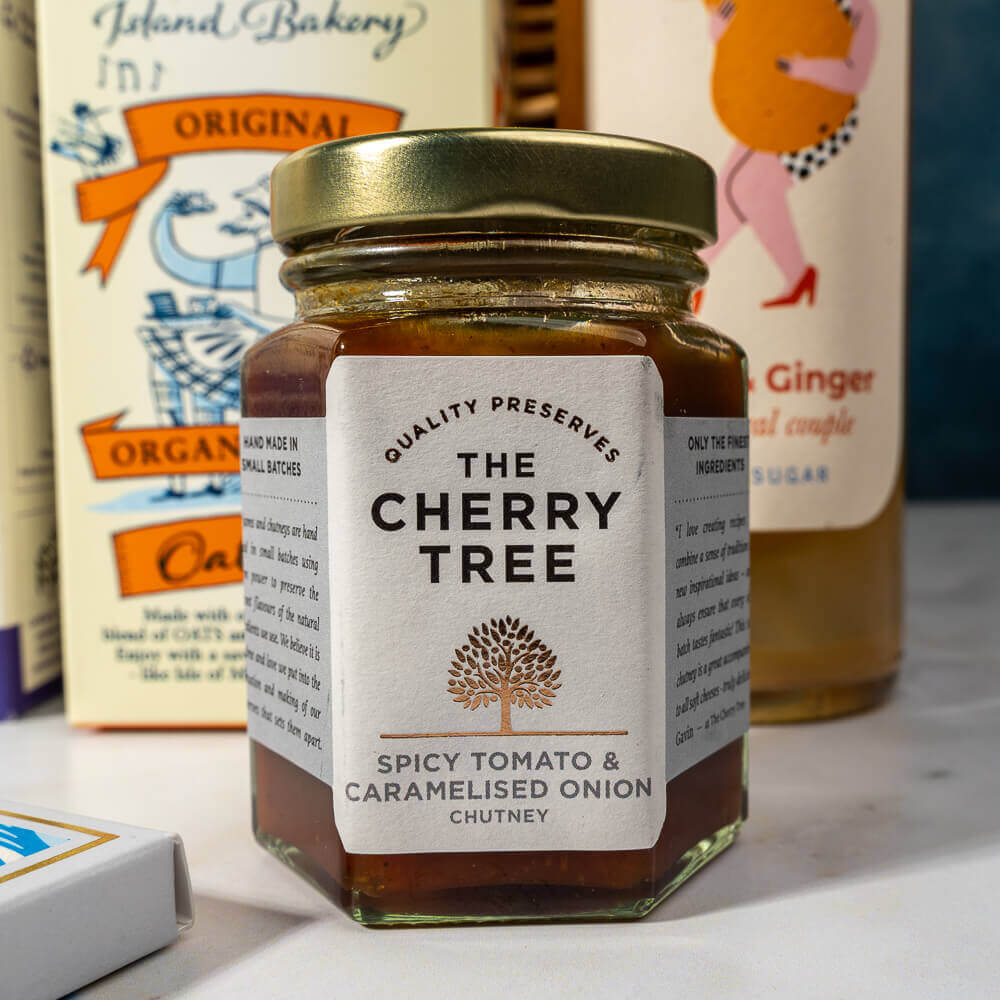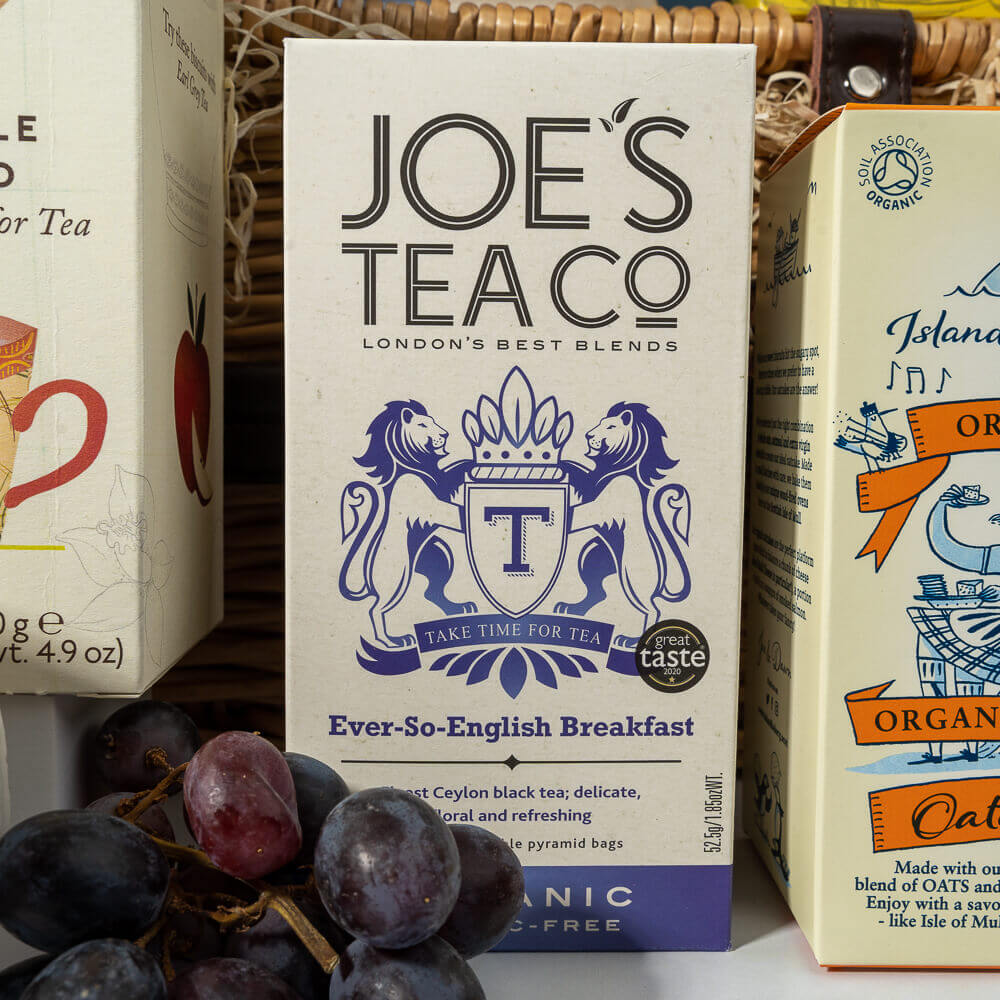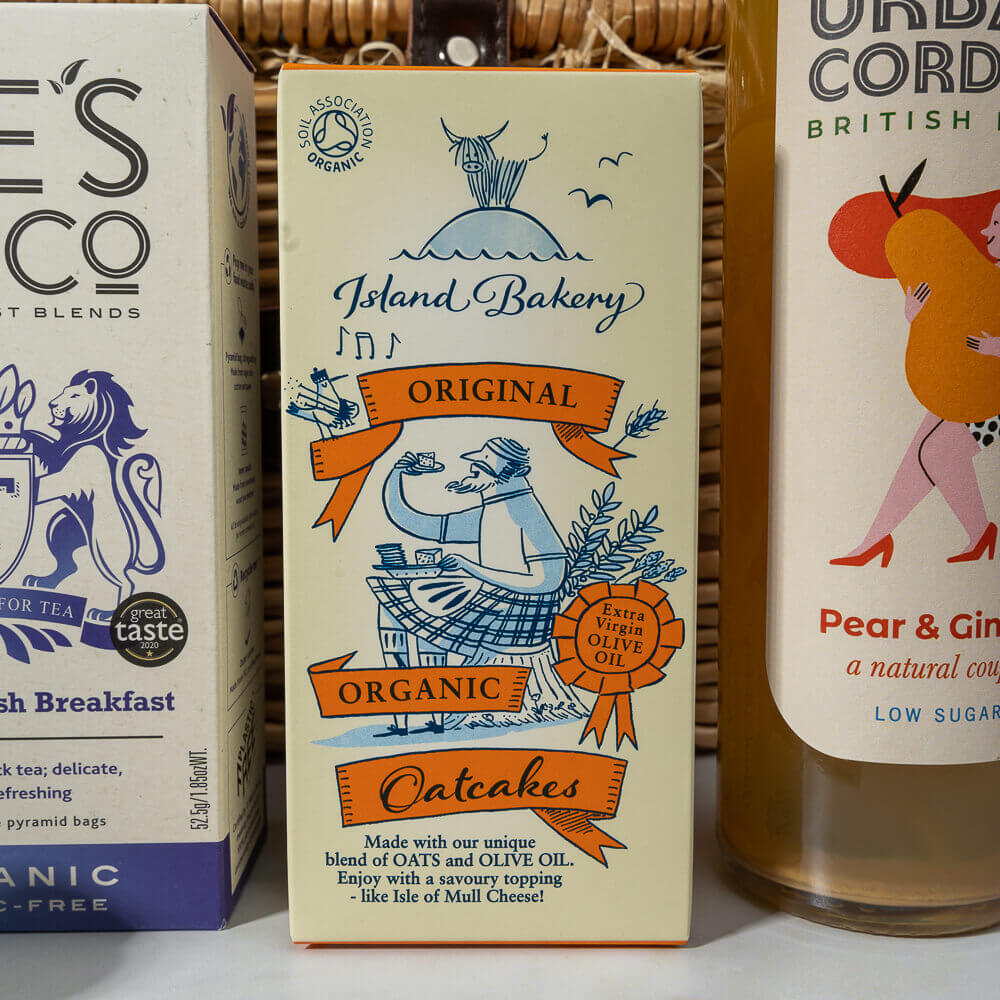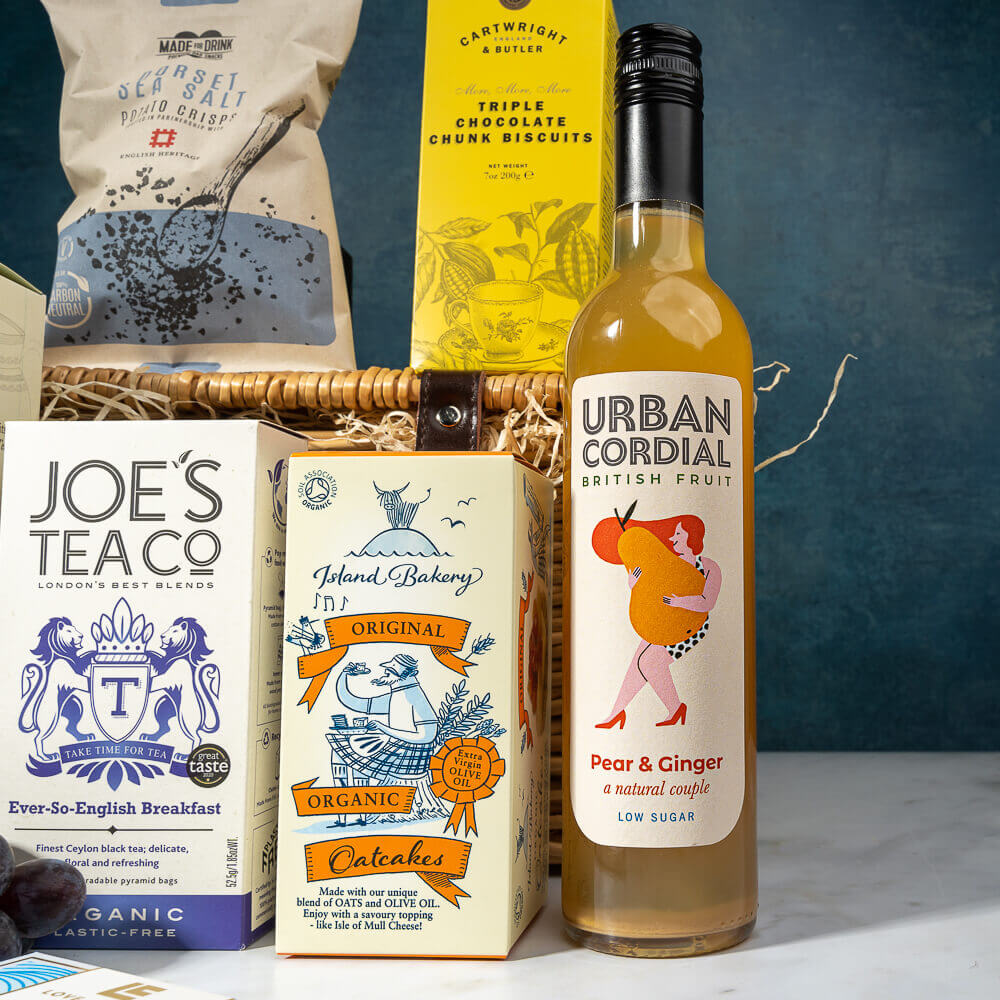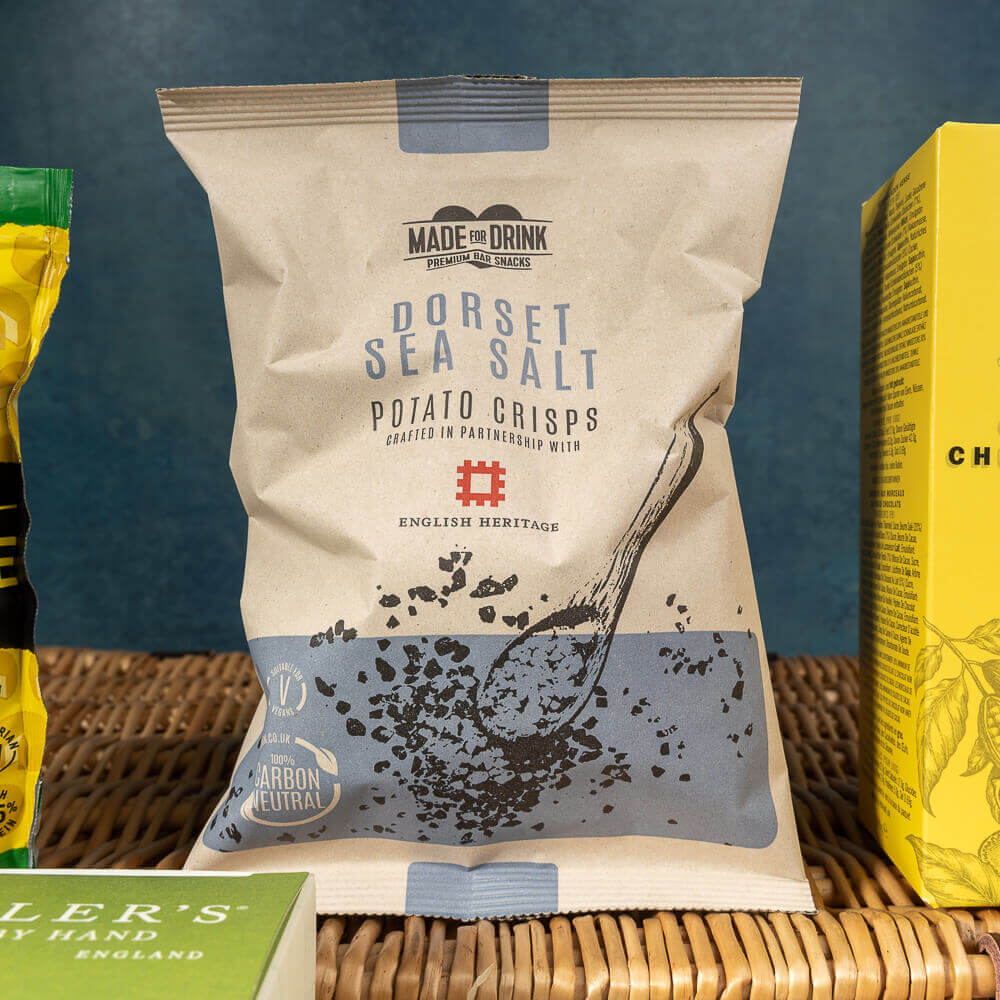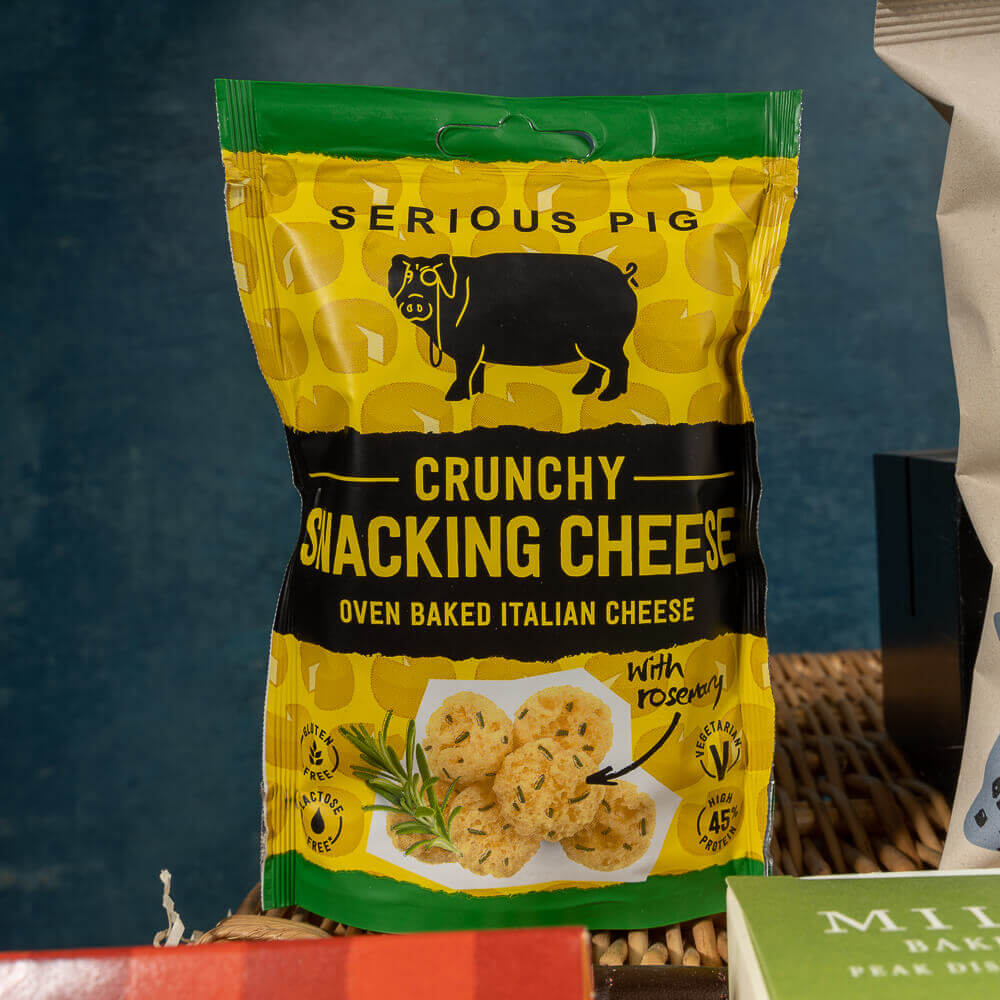 Luxury alcohol free hamper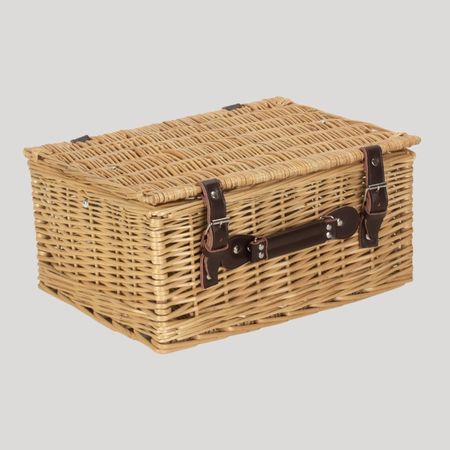 View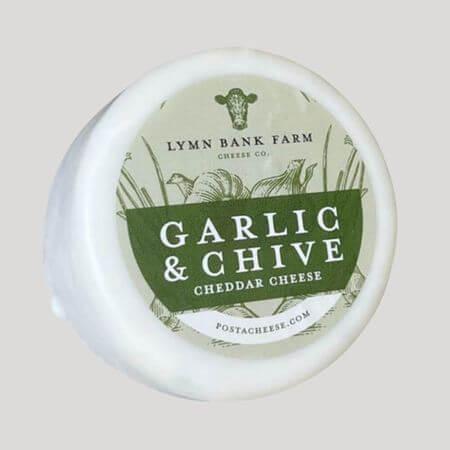 View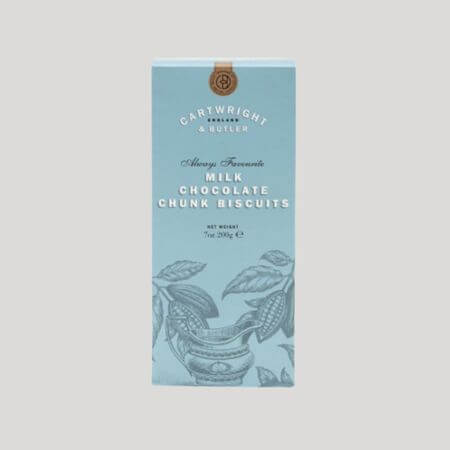 View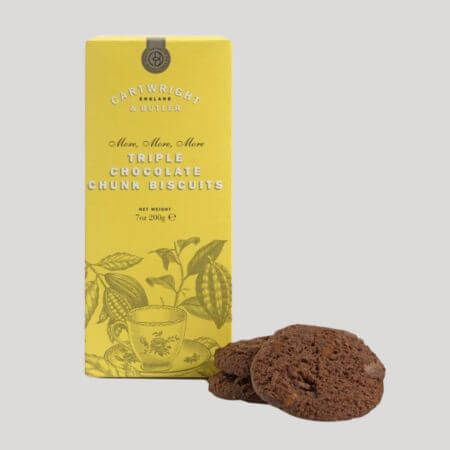 View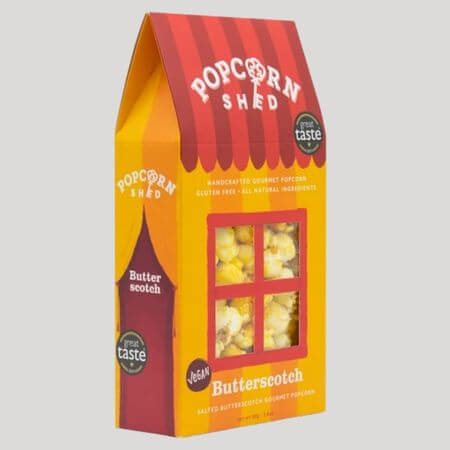 View

View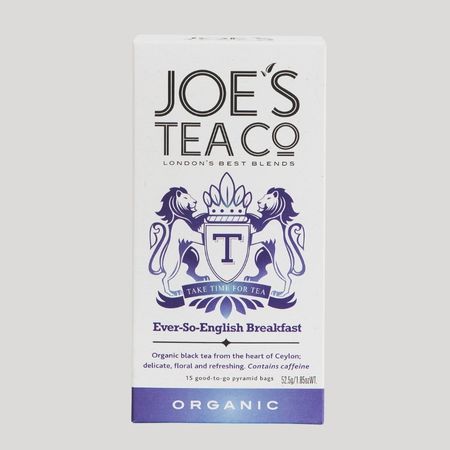 View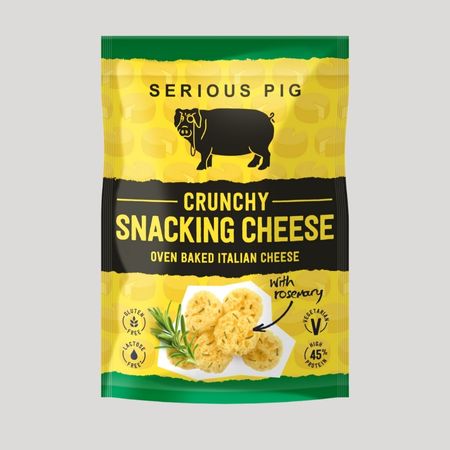 View

View

View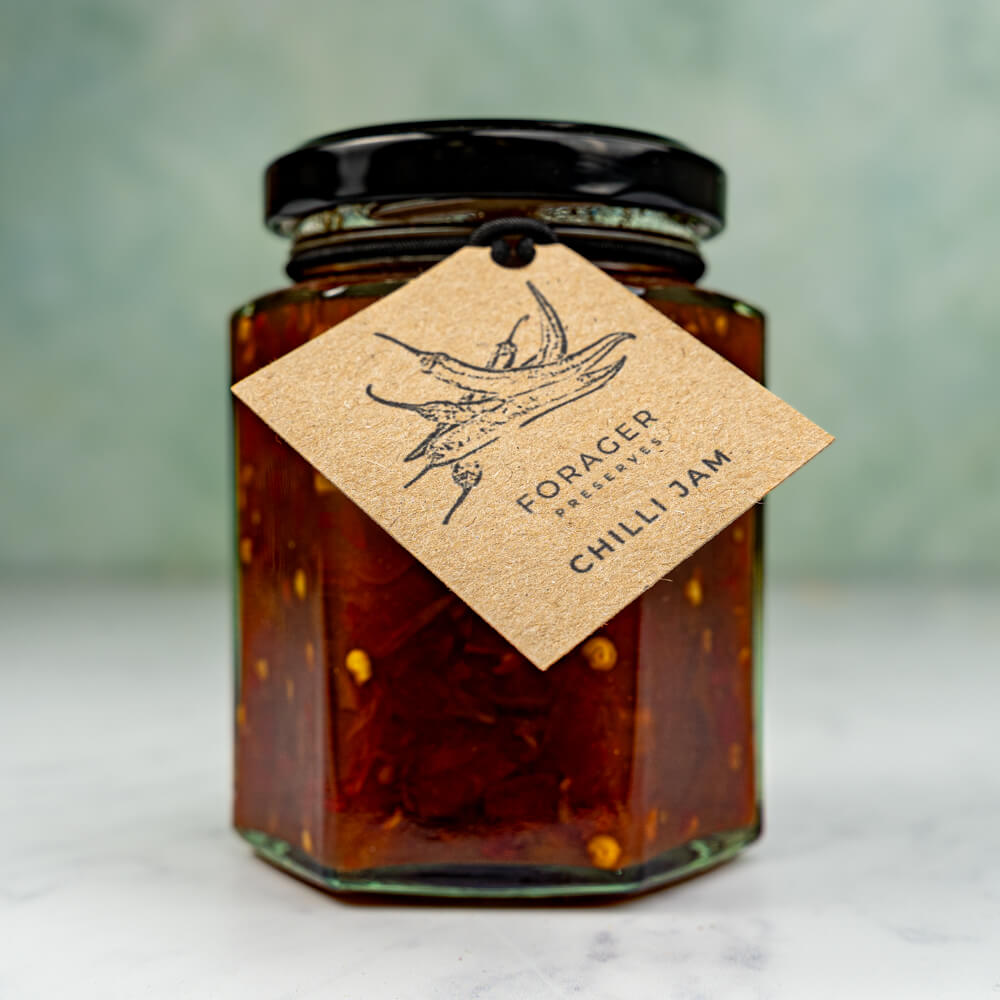 View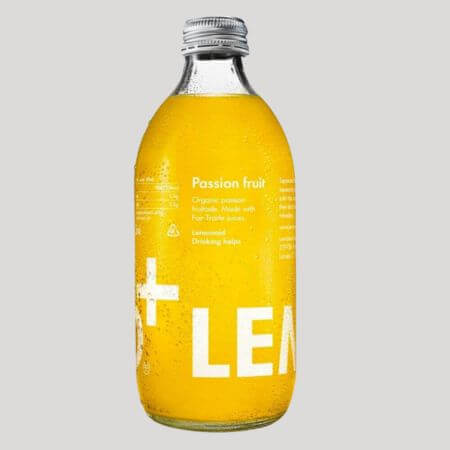 View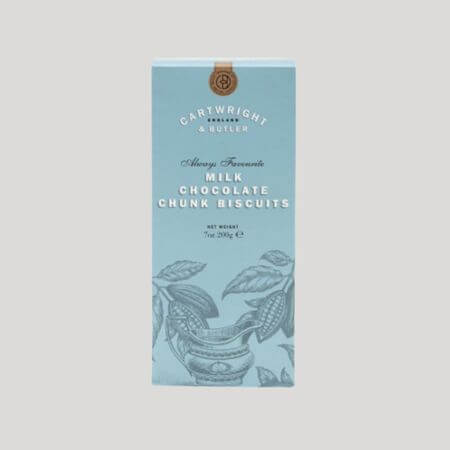 Milk Chocolate Chunk Biscuits 200g
Product Details
Nutritional Information
Made By: Cartwright & Butler
A classic Yorkshire recipe that produces a stunning biscuit. The flaky, butter crumb is packed with proper decent sized chunks of smooth milk chocolate
Ingredients: Flour (Wheat Flour, Calcium, Iron, Niacin, Thiamin), Salted Butter (Milk, Salt), Milk Chocolate Chunks (18%)(Sugar, Whole Milk Powder, Cocoa Butter, Cocoa Mass, Whey Powder (Milk), Skimmed Milk Powder, Emulsifier: Soya Lecithin, Natural Vanilla Flavouring), Sugar, Muscovado Sugar (Sugar, Cane Molasses), Free Range Pasteurised Eggs, Raising Agents (Sodium Hydrogen Carbonate, Diphosphate), Rice Flour.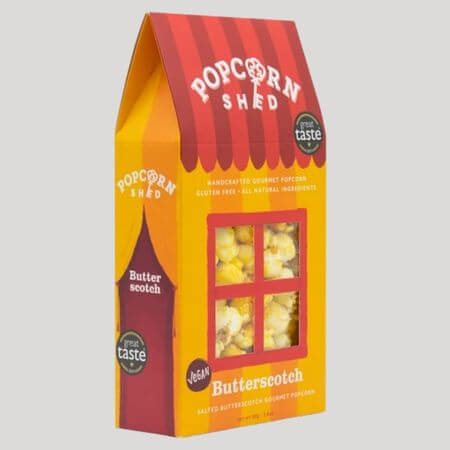 Butterscotch Popcorn 80g
Product Details
Nutritional Information
Made by POPCORN SHED
Vegan Salted Butterscotch Caramel
A sweet, buttery, smooth classic flavor with a hint of sea salt. It's buttery without butter, call that a magic trick!
Ingredients: Popped Corn (31%), Sugar, Glucose syrup, Golden syrup, Coconut Oil, Rapeseed Oil, Salt, Raising agent: Bicarbonate of Soda, Natural Flavoring (0.3%), Emulsifier: Soya Lecithin.
Maldon Sea Salt Dark Chocolate Bar 75g
Product Details
Nutritional Information
Made By: Love Cocoa
Hand-harvested crunchy Sea Salt flakes bring out all the flavours of Peruvian 70% cacao dark chocolate. Make your taste buds dance!
INGREDIENTS: Peruvian Dark Chocolate (cocoa mass, raw cane sugar, cocoa butter, emulsifier: SOYA lecithin; flavouring: natural vanilla), (<1%) Sea Salt Flakes. Min. Cocoa solids 70%.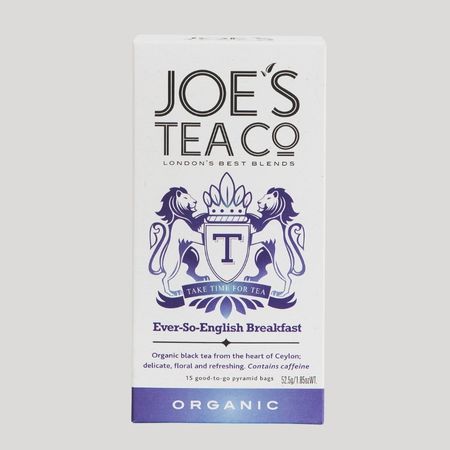 Joe's Tea Co - Ever-So-English B'fast Tea
Organic black tea from the heart of Ceylon; delicate, floral and refreshing.
Tired? Happy? Sad? Whatever the day, whatever your mood, nothing beats a good glug of Britain's favourite brew. Blended with only the finest organic black tea from Ceylon this humble cuppa holds its own… and then some.
Provenance
These delicate Ceylon tea leaves are lovingly hand-picked and directly traded from traditional, ethical tea plantations in Sri Lanka.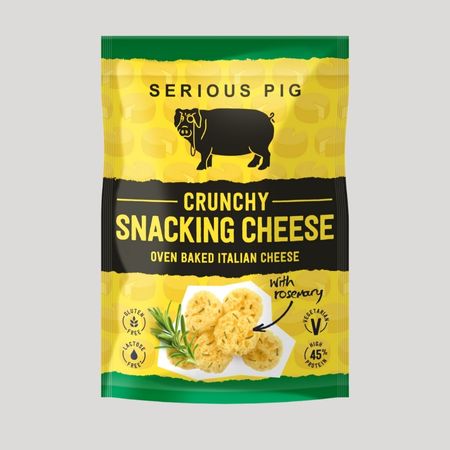 Crunchy Snacking Cheese With Rosemary 24g
The full bodied cheesiness of Crunchy Snacking Cheese is perfectly complemented by the delicious, piney notes of chopped rosemary added just before baking.
Made By: Serious Pig
English Heritage Malt Vinegar & Sea Salt Crisps 40g
Product Details
Nutritional Information
Yorkshire Potatoes hand cooked in High Oleic Sunflower Oil with a Malt Vinegar and Dorset Sea Salt Seasoning
Made By: Made For Drinks
Ingredients Yorkshire Potatoes hand cooked in High Oleic Sunflower Oil with a Malt Vinegar and Dorset Sea Salt Seasoning (Maltodextrin, Hand Harvested Dorset Sea Salt, Spirit Vinegar, English Malt Vinegar [made from BARLEY], Sugar, Citric Acid, Yeast Extract, Anticaking Agent [Silicone Dioxide])
Oatcakes With Extra Virgin Olive Oil 125g
Made By: Island Bakery
The whole oats, oatmeal and extra virgin olive oil make for a versatile and nourishing oatcake, slowly baked with care in our unique wood fired ovens.
Allergens: Oats, Wheat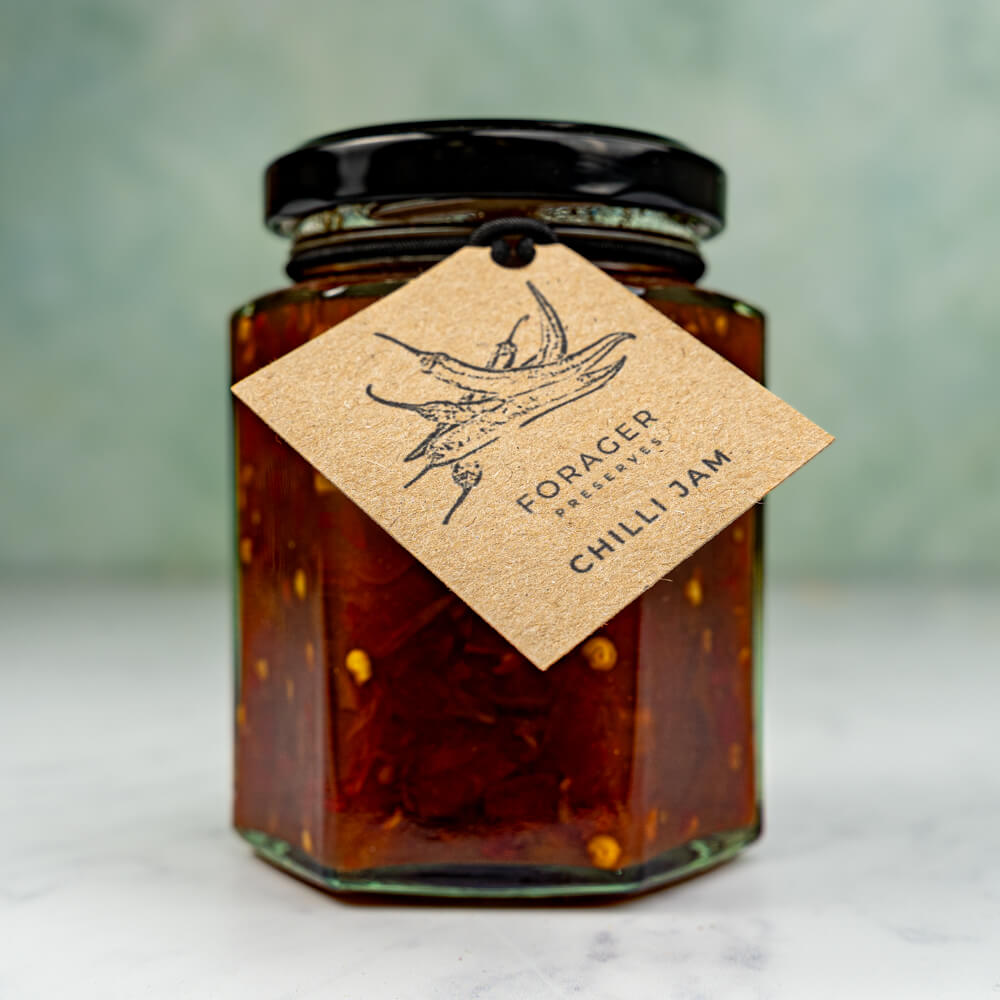 Chilli Jam
Product Details
Nutritional Information
Made by: Forager Preserves
Our delicious Chilli Chutney is an essential addition to any store cupboard! It's the perfect accompaniment to cheese, with a vibrant zing and texture that you won't be able to resist. Bursting with flavour and sure to delight, this chutney won't disappoint!
Forager Preserves is built around the philosophy that food tastes better when it's made by hand. Handmade without the need for pectin, each batch of our preserves is expertly made in small batches so our ingredients shine through.
Tomatoes (44.9%), Red Peppers (22.5%), Brown Sugar, Red Wine Vinegar (Sulphites), Ginger, Chillies (1.53%), Garlic Powder (Sulphites).
Suitable for Vegetarians and Vegans.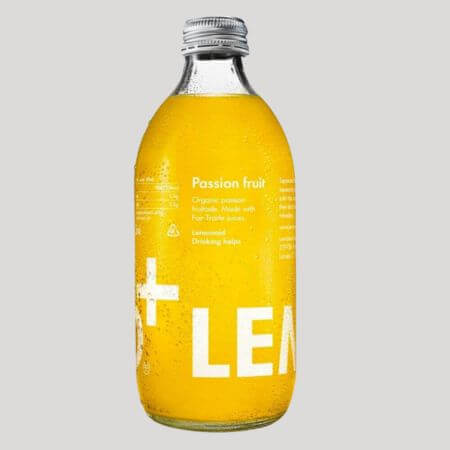 Passion Fruit Lemonade with Lime & Mango 330ml
Product Details
Nutritional Information
Made By: Lemonaid: Fairtrade & Organic Soft Drinks
Tropical passion fruit drink with a splash of lime and mango

Made with carefully picked and fairly traded passion fruit and organic mangoes
Absolutely no artificial flavours or sweeteners, just a dash of Fairtrade cane sugar
Ingredients: Carbonated water, organic passion fruit juice (10%), organic cane sugar, organic lime juice, organic mango juice. Passion fruit juice, cane sugar and mango juice: traded in compliance with Fairtrade Standards, a total of 85% (excluding water).
Vegan, Caffeine-Free, Vegetarian, Organic, Plastic-Free, Dairy-Free, Nut-Free, Soy-Free, No Nasties, Palm Oil-Free, Gluten-Free, Refined Sugar-Free, Fairtrade, Natural, Ethically Sourced, Sustainably Sourced, Social Enterprise, Recyclable Packaging, Family Business
100% Luxury Guaranteed - Only the finest food and drinks, handpicked for quality.
The Magic of Our Hampers
We foster direct relationships with our artisan food producers: from the cheese maker meticulously crafting each wheel, to the chocolatier who pours passion into every piece, the devoted couple perfecting their chutney, and the small-scale baker bringing handmade scones to life.
Leave a Lasting Impression: Create Your Own Hamper Now.