Why not create your own hamper from scratch?
Regular price
£52.00
Sale price
£44.00
Unit price
per
Featured
Sold out
Fresh Food Hampers

For hampers with perishable items, we provide overnight delivery with eco-friendly ice packs to ensure freshness. Ensure someone is available for receipt.

Non-perishable hampers also have overnight delivery, but immediate opening isn't necessary. See delivery options at checkout for details.
Why Our Hampers?

Each hamper is a testament to the art of small-batch production, where every detail matters. At Artisan Deli Market, we're dedicated to spotlighting the finest artisanal creations

Direct Relationships: Our commitment is to authenticity. By forming close ties with small-scale artisan producers, we guarantee genuine flavors and the pinnacle of culinary craftsmanship.

Artisanal Selection: From the cheese maker perfecting each batch in the English countryside to the chocolatier crafting chocolates by hand, our hampers are a celebration of artisanal Europe.

The Ideal Gift: Be it a festive occasion, a heartfelt gesture, or a spontaneous surprise – gifting our hampers means sharing a unique gourmet experience, crafted with love and care.

Eco-Conscious Elegance: While our focus is on gourmet excellence, we never overlook our environmental responsibility. Each hamper is thoughtfully packaged, ensuring sustainability meets sophistication.

Share the essence of small-batch artistry with a hamper that tells a story in every bite.
Delivery

At Artisan Deli Market, we offer the following delivery options:

Standard Delivery - £5.95
Our standard delivery service delivers your hamper within 1-3 working days from your selected delivery date on the calendar function at checkout.
Named Weekday Delivery - £7.95
Choose our named weekday delivery option and select a specific weekday for your hamper to be delivered, making it easier for you to plan ahead.
Weekend Delivery - £10.95
For those who require weekend delivery, we offer this option for your convenience.

Use our calendar function at checkout to select a delivery date that works best for you. If you're purchasing multiple hampers, you'll have the flexibility to choose a different delivery date and address for each one. Order with ease and let us take care of the rest.
Our Afternoon Tea Hamper is the perfect way to indulge in a traditional treat, whether you're brewing up a pot of tea with friends, or enjoying a quick snack after lunch. With its Bakewell flapjack, chocolate, butterscotch fudge, strawberry extra jam and handmade biscuits, this delightful hamper makes the ideal gift for foodies.
View full details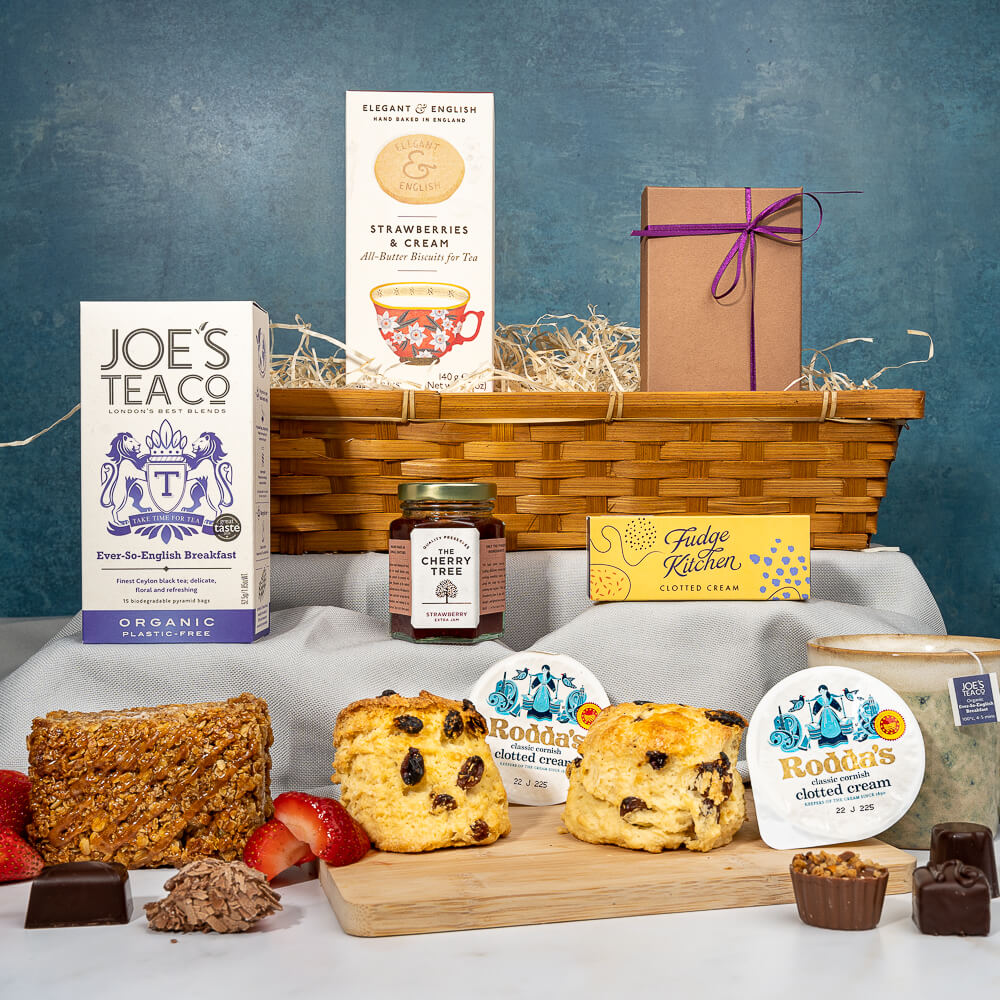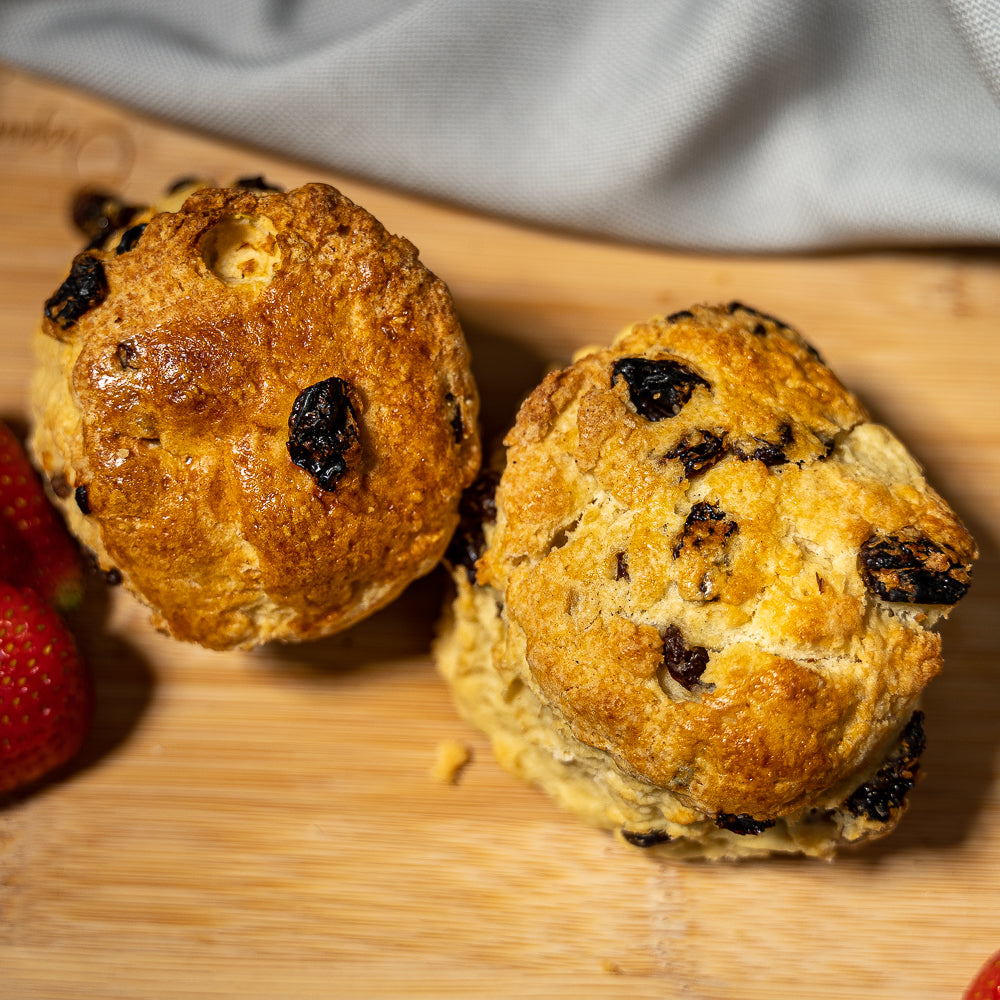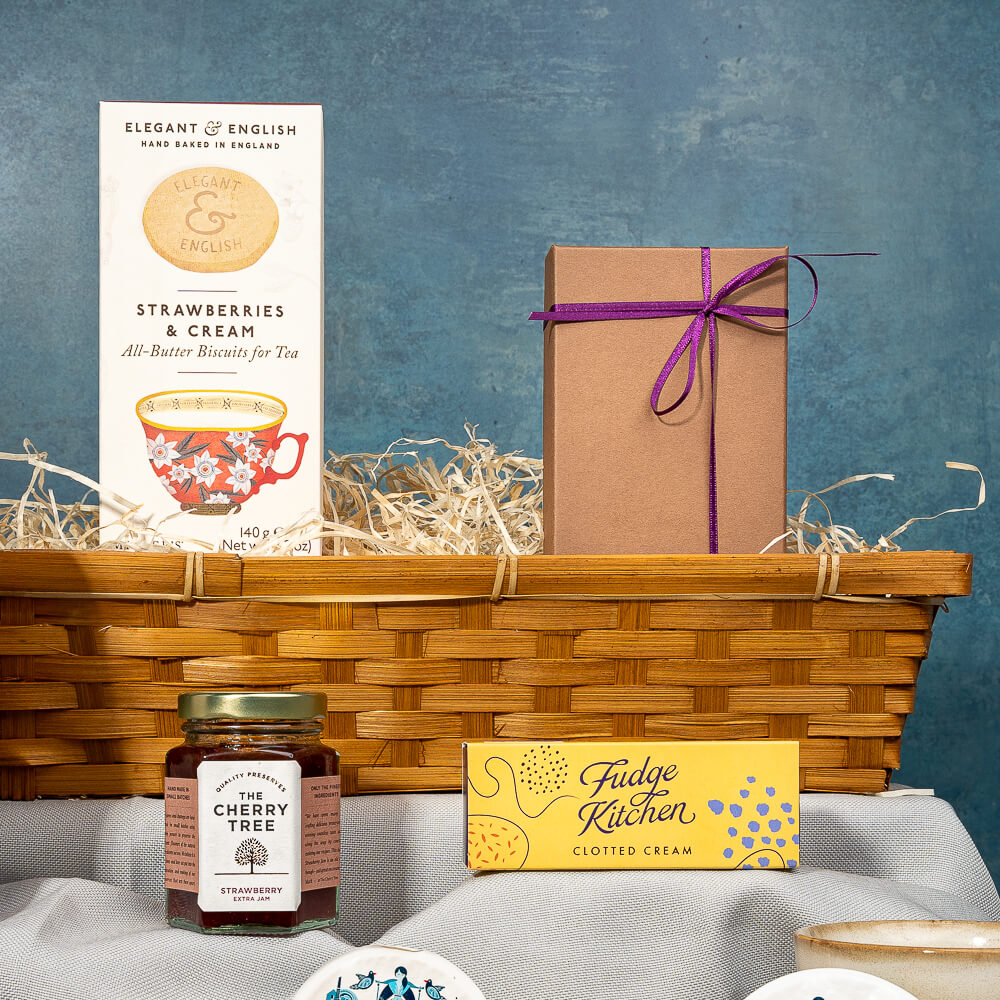 Whats inside?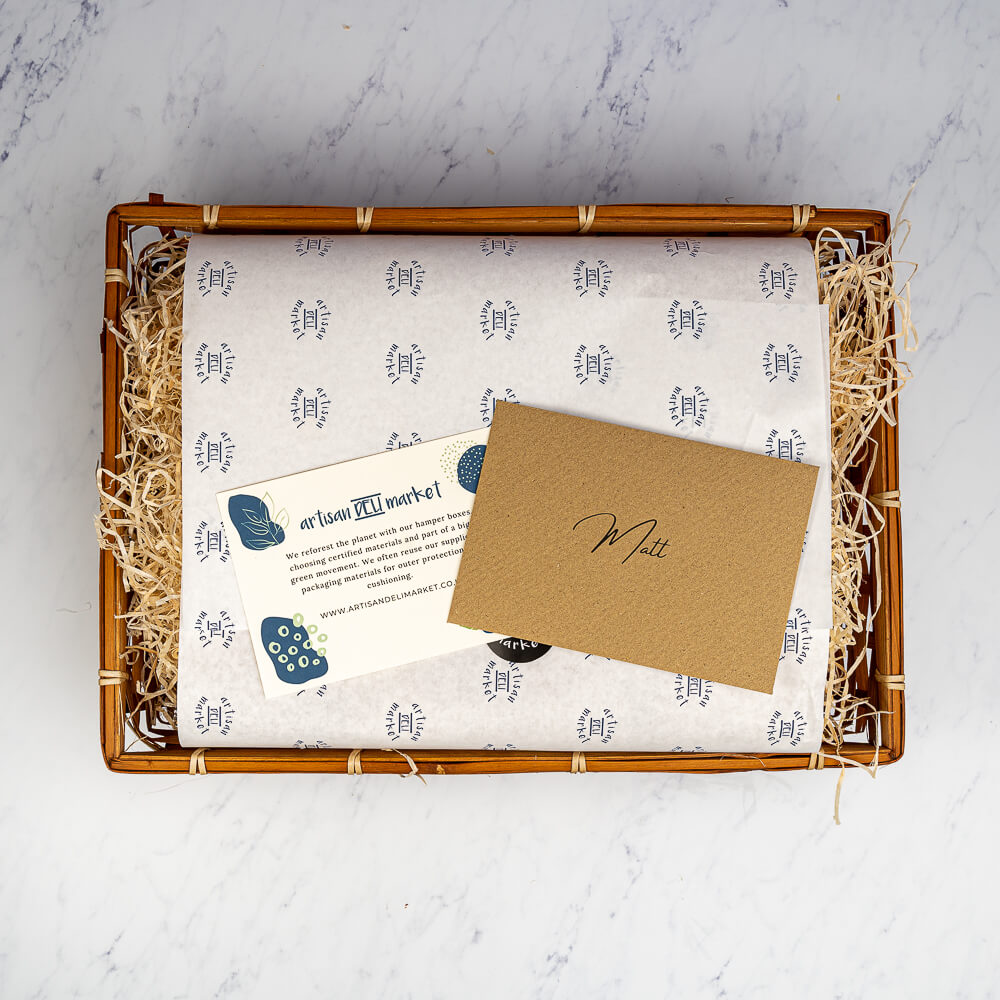 View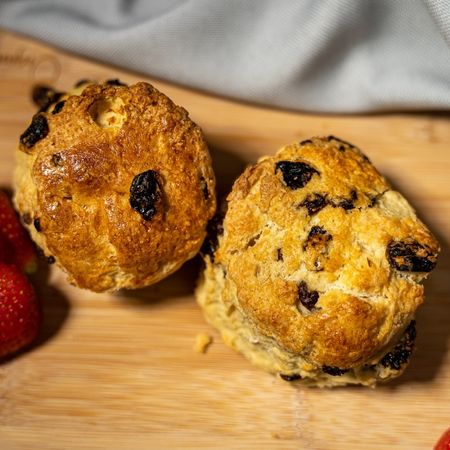 View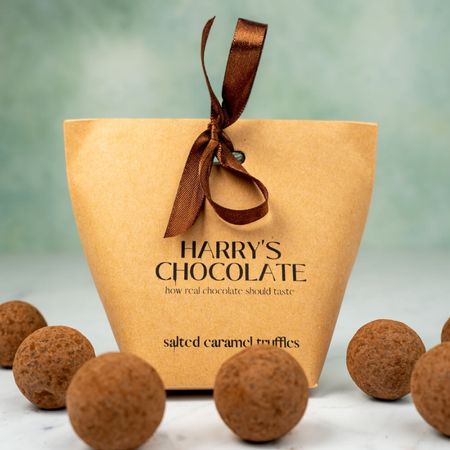 View

View

View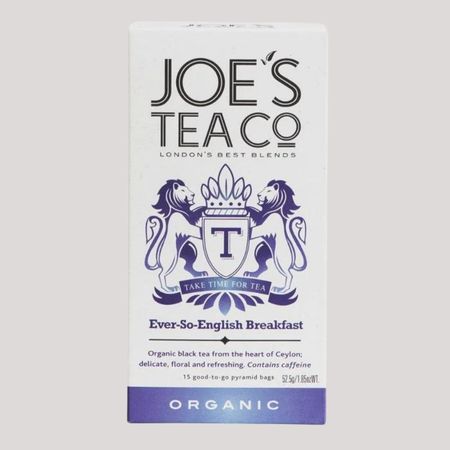 View

View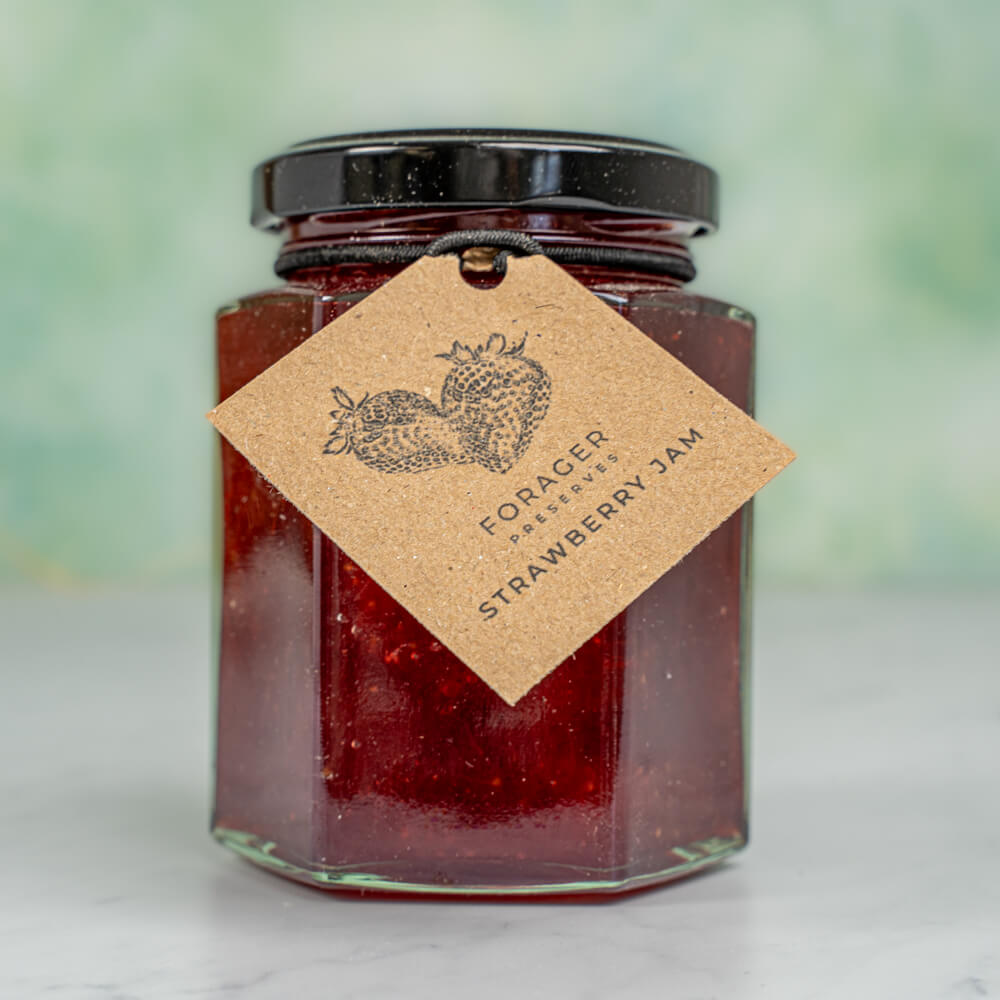 View

View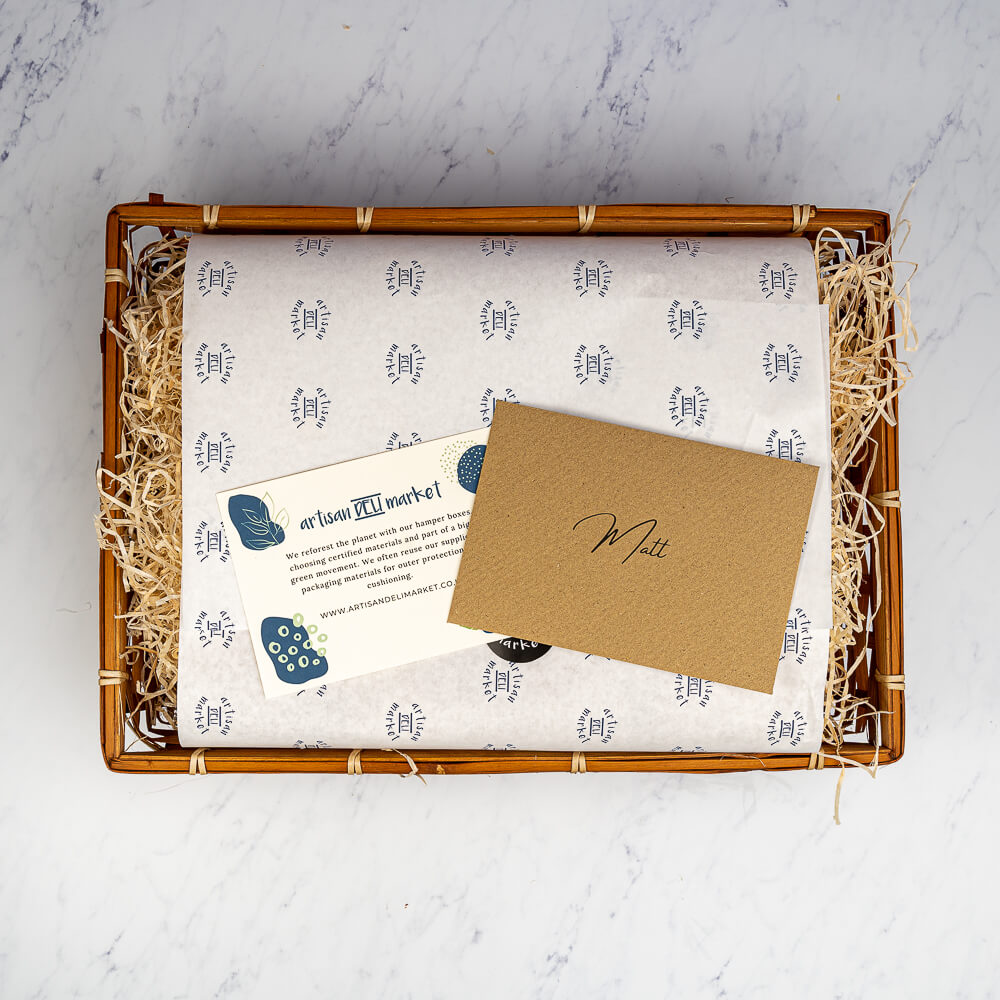 Bamboo basket
Packed with shred to create a voyage of discovery, in one of our signature Artisan Deli Market gift boxes with a luxe, matte texture.
Ivory matte gift card with your personalised message. Secured in beautiful kraft envelope with printed recipients name.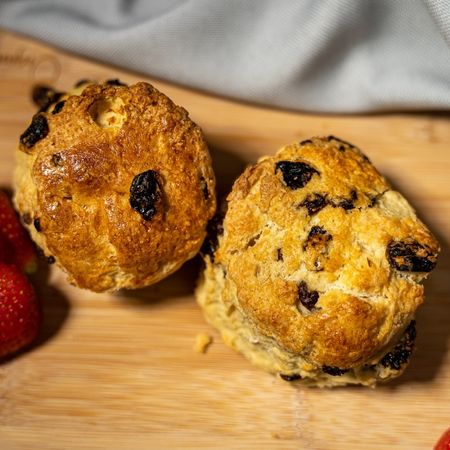 Delicious Hand Made Fruit Scones X 2
Product Details
Nutritional Information
Handmade for: Artisan Deli Market
For best results, pop me back in the oven at 180 for 4-5 minutes and serve warm with lashings of your favourite jam and clotted cream.
Wheat Flour [Wheat FlourCalcium CarbonateIronNiacinThiamin],Raising Agents (Calcium PhosphateSodium Bicarbonate), Butter, Sugar, Milk, Sultanas Sunflower oil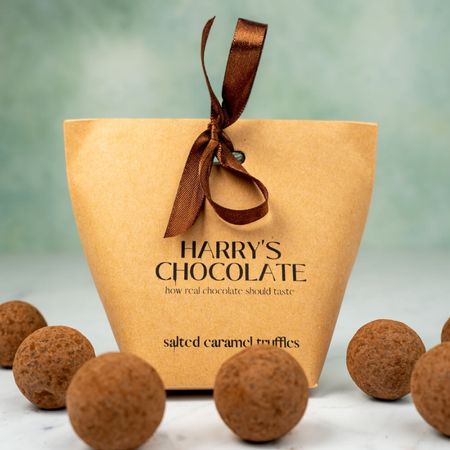 Salted Caramel Chocolate Truffles 90g
Made by: Harry's Chocolate
With its scrumptious blend of creamy caramel, a hint of salty sea salt, luxurious milk chocolate and a light dusting of cocoa powder, these all-natural, premium chocolates will be sure to tantalise the taste buds of even the most discerning caramel aficionado. For the ultimate indulgence, look no further!
These delicate treats are handmade by a legendary Belgium chocolatier who migrated to London in the 1990s.
Cornish Clotted Cream Pots x 2
Product Details
Nutritional Information
made by: Roddas
Ideal for adding a luxurious touch of indulgence to your dessert dishes. Rich locally sourced cream is gently baked until it's thick, silky and thoroughly dollopable.
100% Cornish Cow's MILK, No Additives, GM Free.
Biscoff White Chocolate Blondie
Product Details
Nutritional Information
Made For: Artisan Deli Market.
The most delicious and soft blondie, overflowing with chocolatey goodness and filled with loving flavour. Our experienced baker and her mum have lovingly crafted a delicious small batch of handmade blondies, perfect for a special occasion or for treating yourself!
Ingredients: Butter, white granulated sugar, light brown sugar, eggs, vanilla extract, plain flour, cornflour,white chocolate, Biscoff spread (Biscuit spread 71%: Caramelised biscuits 58% (wheat flour, sugar, vegetable oils (palm, rapeseed), candy sugar syrup, raising agent (sodium hydrogen carbonate), soya flour, salt, cinnamon), rapeseed oil, sugar, emulsifier (soya lecithin), acid (citric acid) and biscuits (Wheat flour, sugar, vegetable oil (palm oil from sustainable and certified plantations, rapeseed oil), candy sugar syrup, raising agent (sodium hydrogen carbonate), soy flour, salt, cinnamon.)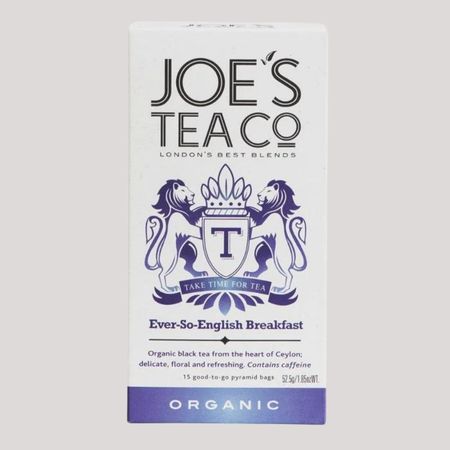 Joe's Tea Co - Ever-So-English B'fast Tea
Made by: Joe's Tea Co
Organic black tea from the heart of Ceylon; delicate, floral and refreshing.
Ingredients: Black tea, Contains caffeine.
Four Luxury Brandy & Orange Mince Pies
Product Details
Nutritional Information
All butter brandy & orange pastry mince pies filled with luxury vine fruit and cherry mincemeat, brandy and a touch of orange zest.
Ingredients:
Wheat Flour (Calcium, Iron, Niacin, Thiamin), Salted Butter (Milk, Salt), Sugar, White Chocolate Chunks (11%) (Sugar, Whole Milk Powder, Cocoa Butter, Skimmed Milk Powder, Emulsifier (Soya Lecithin), Natural Vanilla Flavouring), Strawberry Nuggets (5%) (Sugar, Strawberry Juice, Lemon Pulp, Gelling Agent: Pectin, Oat Fibres, Natural Flavouring, Elderberry And Aronia Juice Concentrate), Natural Flavouring.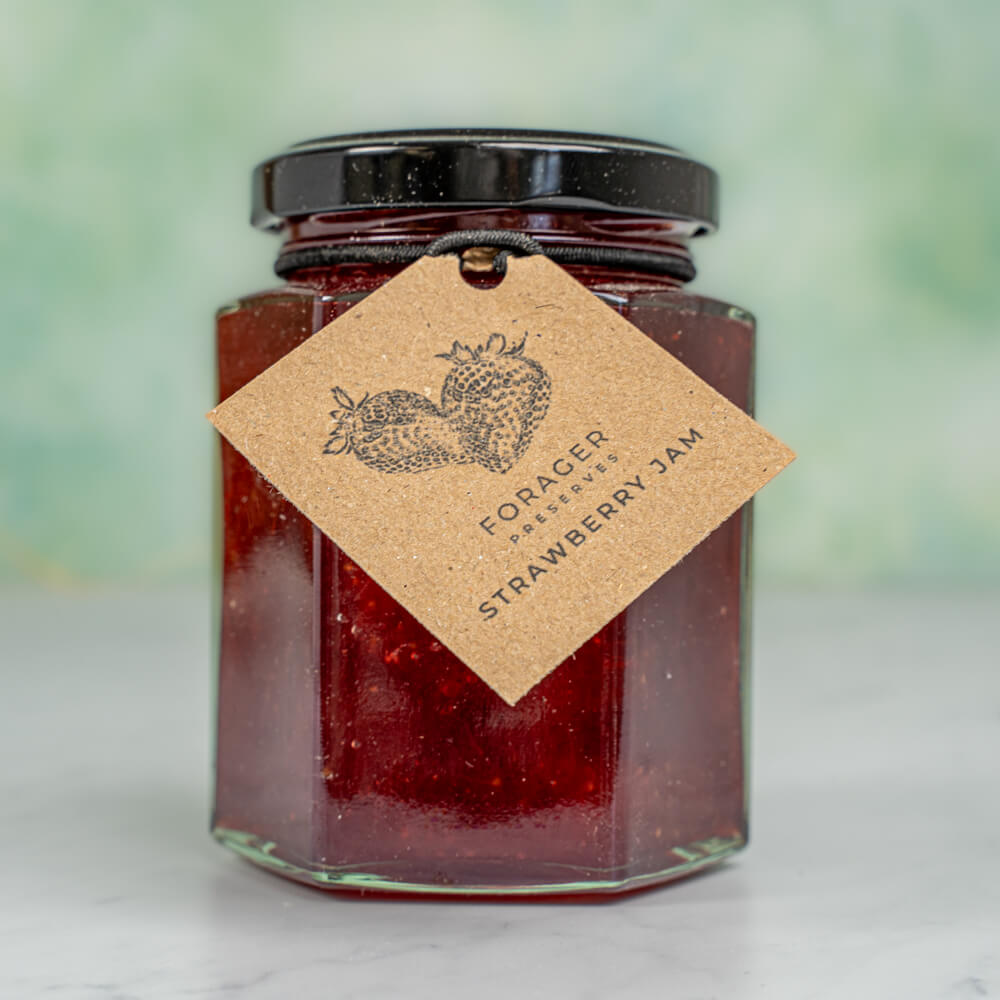 Strawberry Jam
Product Details
Nutritional Information
Made by: Forager Preserves 113g
Indulge your taste buds with this irresistible Strawberry jam. Prepare to embark on a flavor journey like no other, as the harmonious flavor of hand picked Strawberries awakens your senses.
Ingredients: Strawberry, redcurrant, lemon, sugar, pectin, dextrose.

67g fruit per 100g
Sea Salted Caramel Fudge Trio Slider 63g
Product Details
Nutritional Information
Nigella Lawson once described Sea Salted Caramel as "the Class A drug of the confectionery world" and we tend to agree. Indeed, faced with sweet, buttery caramel and the satisfyingly surprising crunch of sea salt, when it comes to rehab we say, "No, No, No!"
Ingredients: Sugar, Golden Syrup, Unsalted Butter( Milk ), Whipping Cream( Milk ), Water, Sea Salt, Emulsifier: Soya Lecithin( Soybean ), Caramel Milk Chocolate (Sugar, Cocoa Butter, Whole MILK Powder, Cocoa Mass, Skimmed MILK Powder, Caramelised Sugar, Emulsifier: SOYA Lecithin; Flavouring, Spices, Natural Vanilla Flavouring)( Milk,Soya ),
100% Luxury Guaranteed - Only the finest food and drinks, handpicked for quality.
The Magic of Our Hampers
We foster direct relationships with our artisan food producers: from the cheese maker meticulously crafting each wheel, to the chocolatier who pours passion into every piece, the devoted couple perfecting their chutney, and the small-scale baker bringing handmade scones to life.
Leave a Lasting Impression: Create Your Own Hamper Now.