Why not create your own hamper from scratch?
Regular price
Sale price
£185.00
Unit price
per
Featured
Sold out
Fresh Food Hampers

For hampers with perishable items, we provide overnight delivery with eco-friendly ice packs to ensure freshness. Ensure someone is available for receipt.

Non-perishable hampers also have overnight delivery, but immediate opening isn't necessary. See delivery options at checkout for details.
Why Our Hampers?

Each hamper is a testament to the art of small-batch production, where every detail matters. At Artisan Deli Market, we're dedicated to spotlighting the finest artisanal creations

Direct Relationships: Our commitment is to authenticity. By forming close ties with small-scale artisan producers, we guarantee genuine flavors and the pinnacle of culinary craftsmanship.

Artisanal Selection: From the cheese maker perfecting each batch in the English countryside to the chocolatier crafting chocolates by hand, our hampers are a celebration of artisanal Europe.

The Ideal Gift: Be it a festive occasion, a heartfelt gesture, or a spontaneous surprise – gifting our hampers means sharing a unique gourmet experience, crafted with love and care.

Eco-Conscious Elegance: While our focus is on gourmet excellence, we never overlook our environmental responsibility. Each hamper is thoughtfully packaged, ensuring sustainability meets sophistication.

Share the essence of small-batch artistry with a hamper that tells a story in every bite.
Delivery

At Artisan Deli Market, we offer the following delivery options:

Standard Delivery - £5.95
Our standard delivery service delivers your hamper within 1-3 working days from your selected delivery date on the calendar function at checkout.
Named Weekday Delivery - £7.95
Choose our named weekday delivery option and select a specific weekday for your hamper to be delivered, making it easier for you to plan ahead.
Weekend Delivery - £10.95
For those who require weekend delivery, we offer this option for your convenience.

Use our calendar function at checkout to select a delivery date that works best for you. If you're purchasing multiple hampers, you'll have the flexibility to choose a different delivery date and address for each one. Order with ease and let us take care of the rest.
Welcome home with our New Home Essentials Hamper—an exquisite assortment to elevate your culinary journey. From the richness of Nunez de Prado Olive Oil to the zing of Pickle My Fancy Onions, savor artisanal delights like Ashmore Cheese & Onion Kent Crisps and gourmet jams.
Indulge in Handmade Fruit Scones with Clotted Cream, explore the bold flavors of Kansas BBQ Sauce, and enjoy the aromatic notes of Single Origin Brazilian Coffee. From savory Oatcakes to creamy Garlic and Chive Cheese, this hamper is a culinary adventure.
Packaged in a 20" Large Luxury Wicker, it's not just a collection; it's a celebration of flavors, a gourmet welcome to your new home. Here's to the delicious moments ahead!
View full details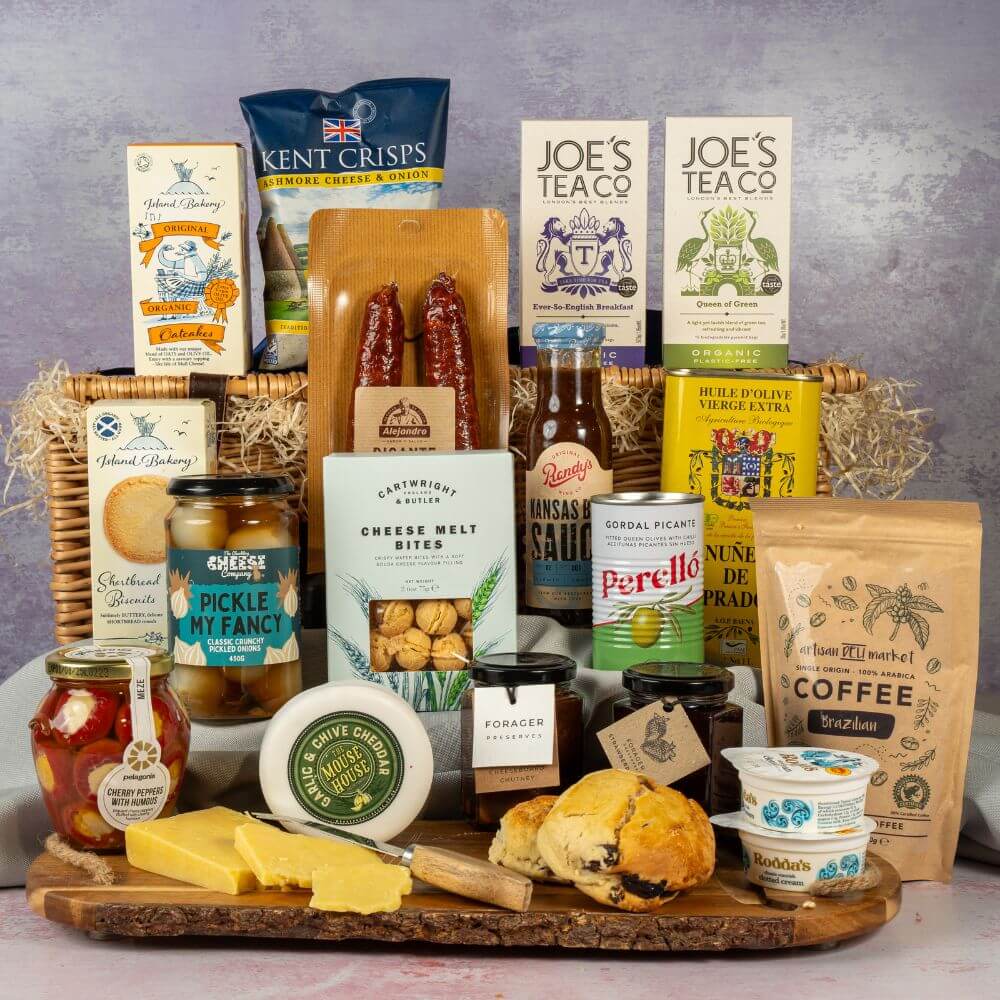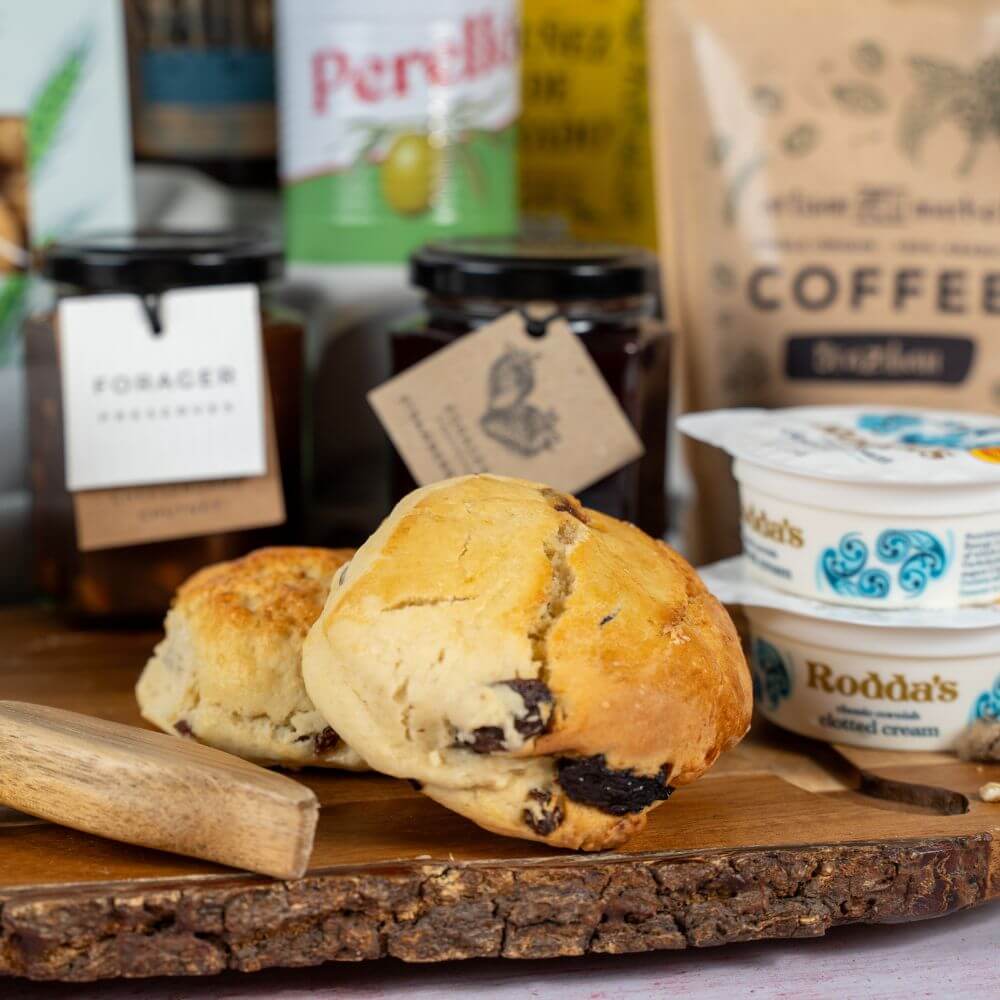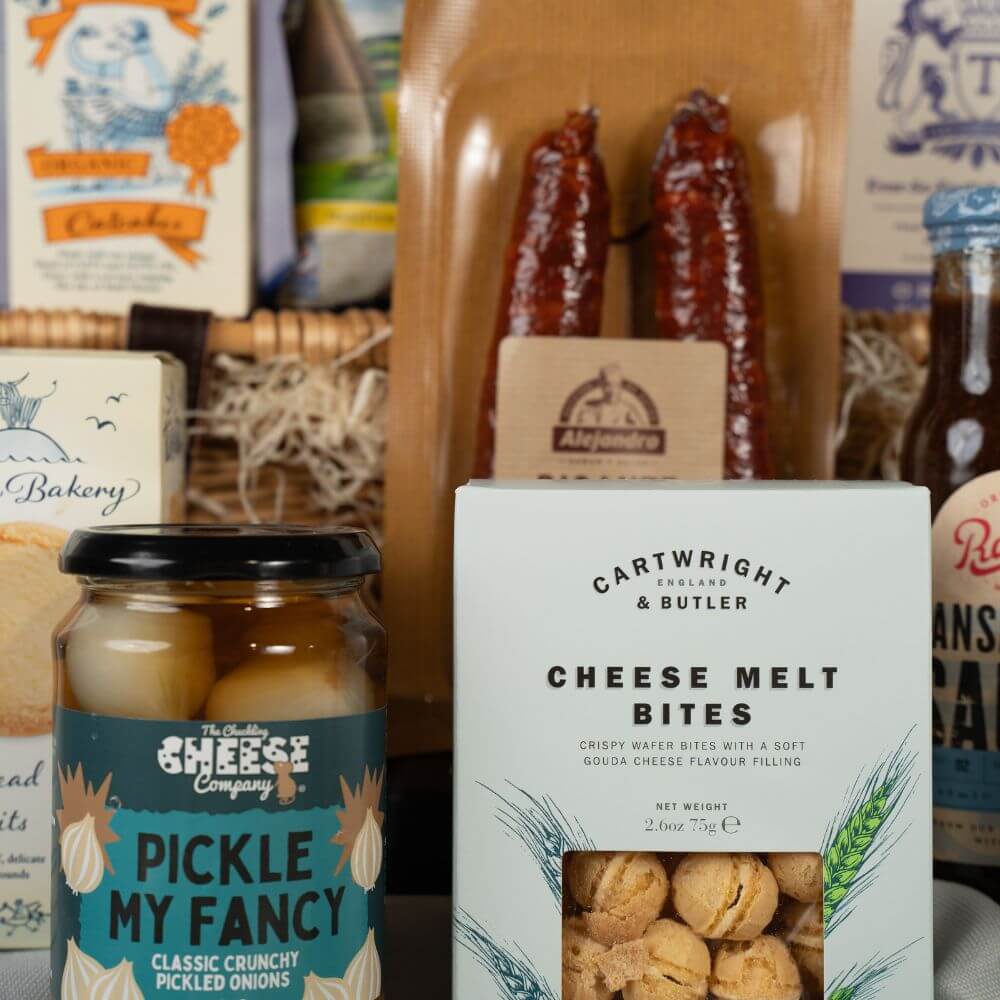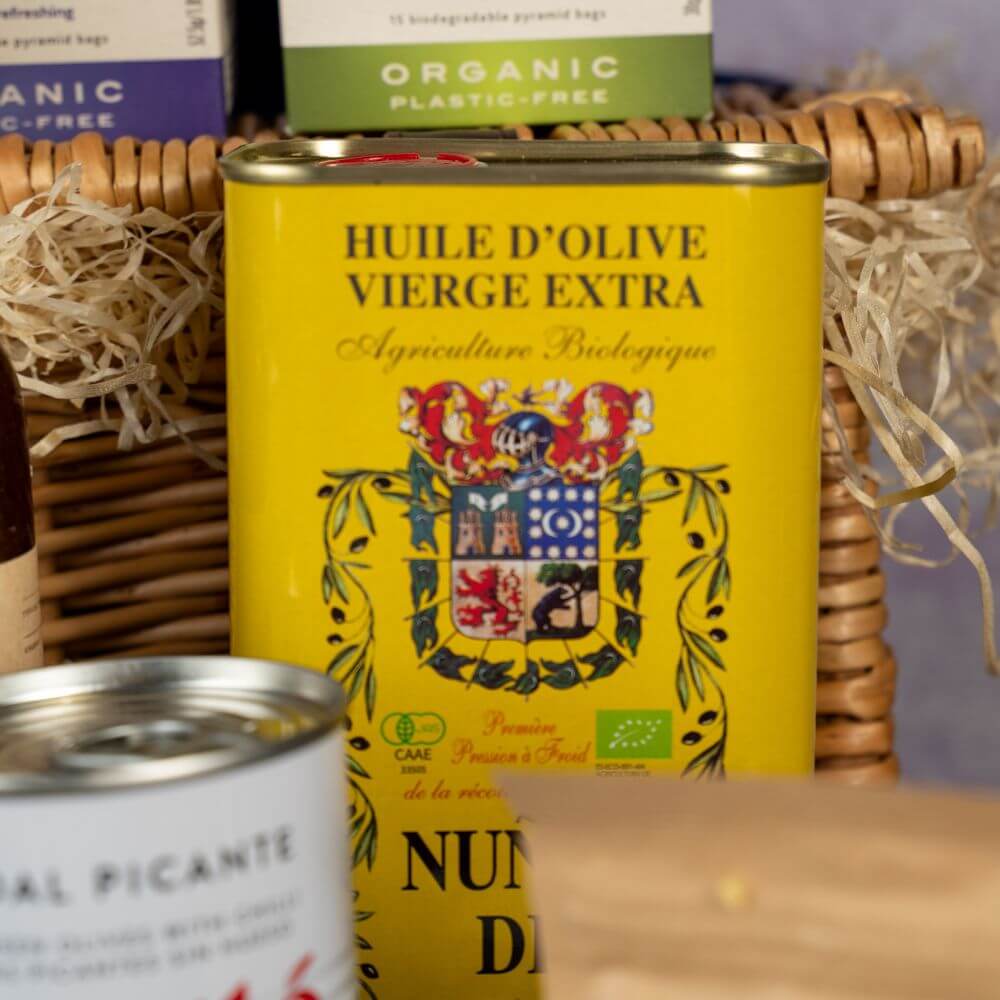 New Home Essentials Hamper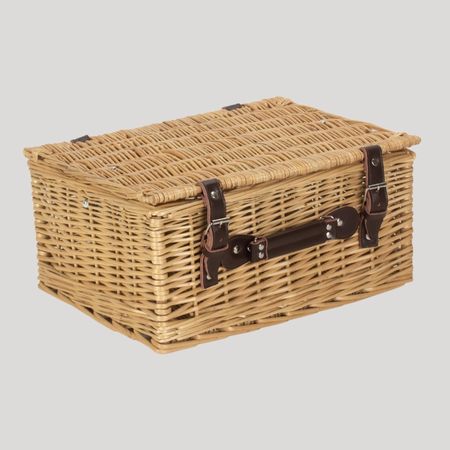 View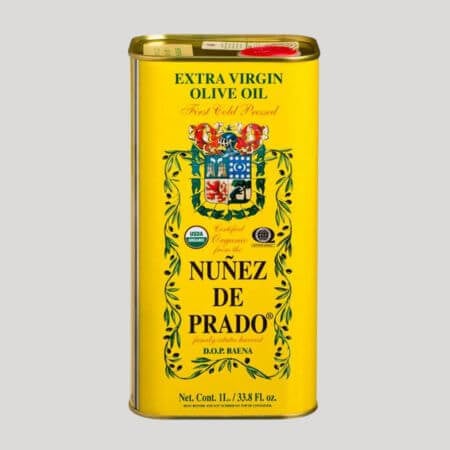 View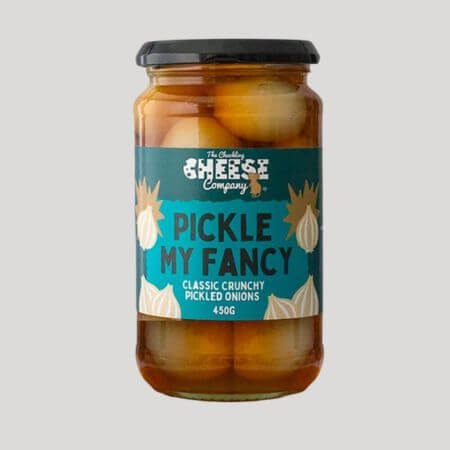 View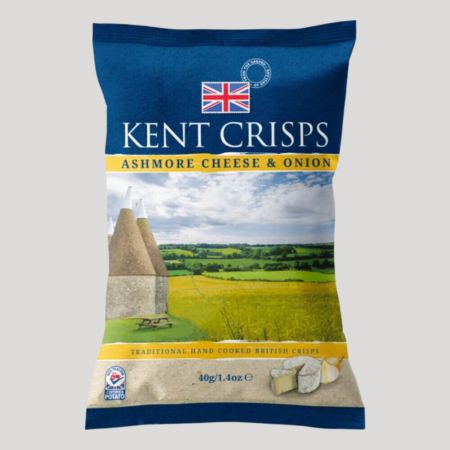 View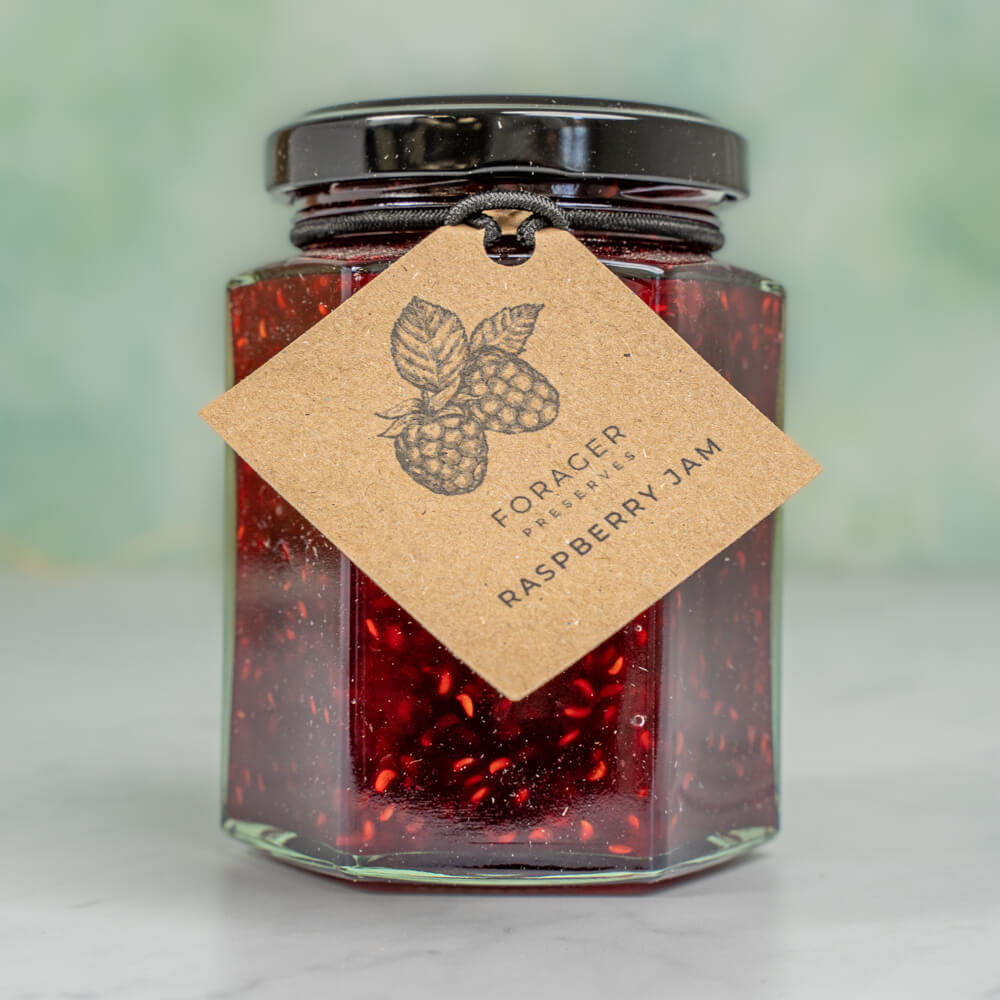 View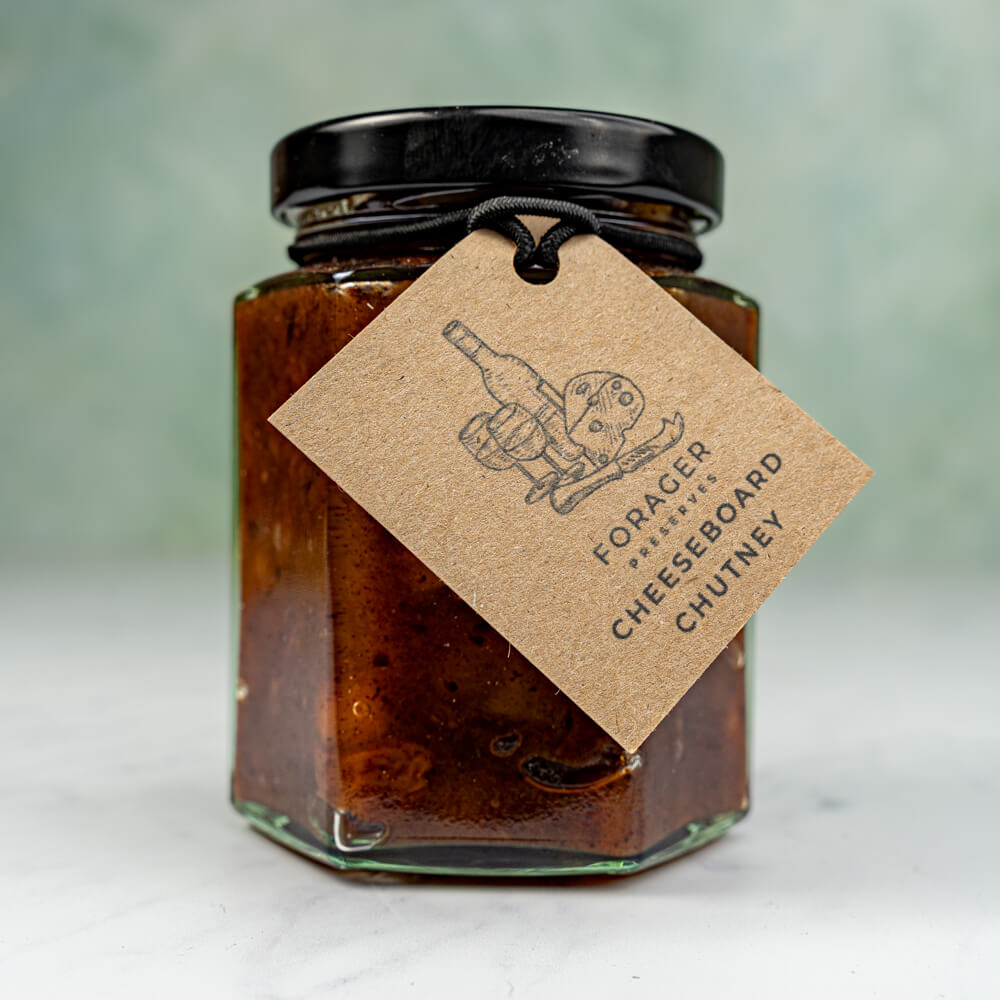 View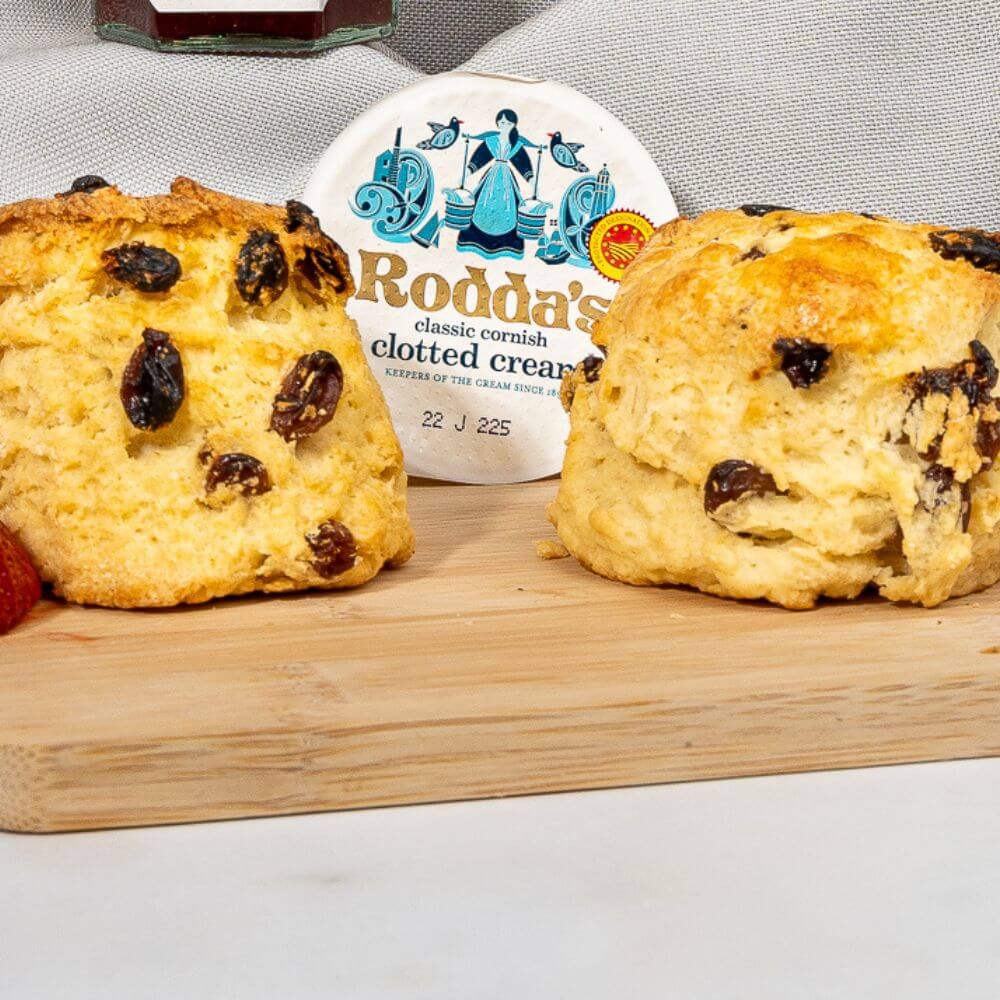 View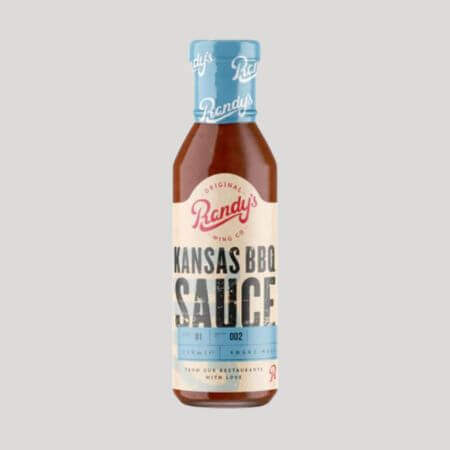 View

View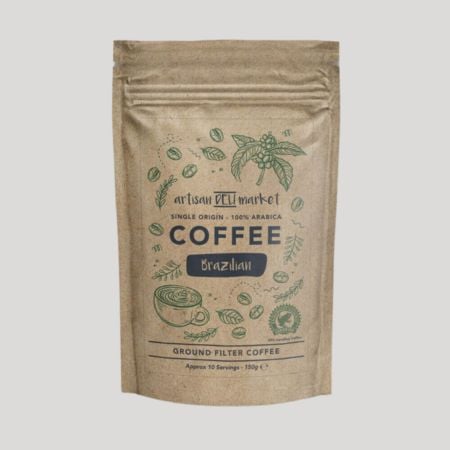 View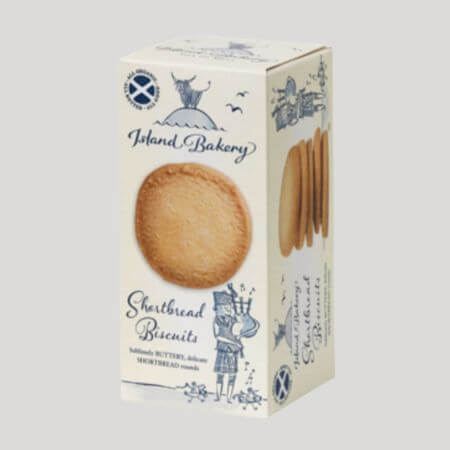 View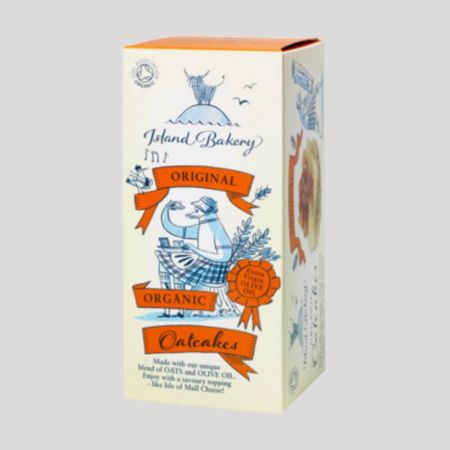 View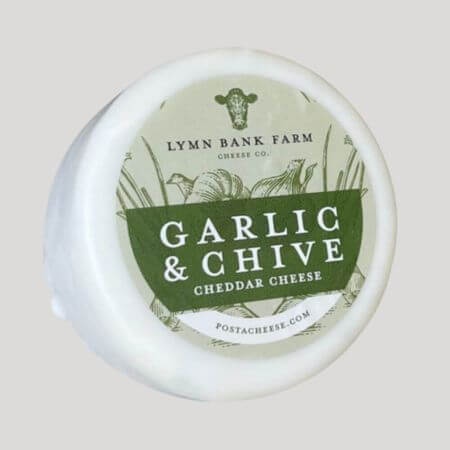 View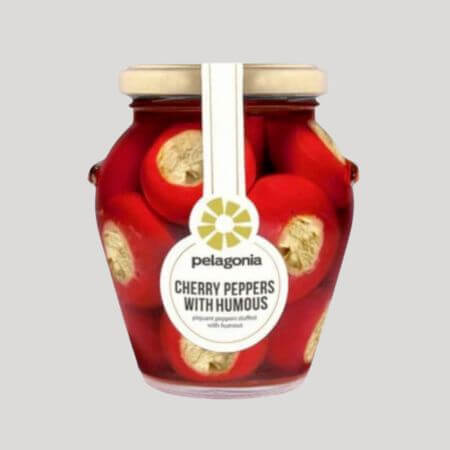 View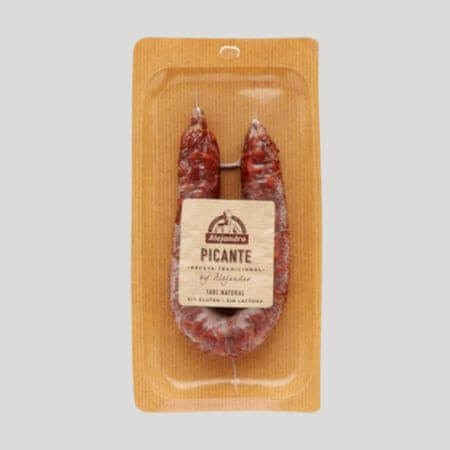 View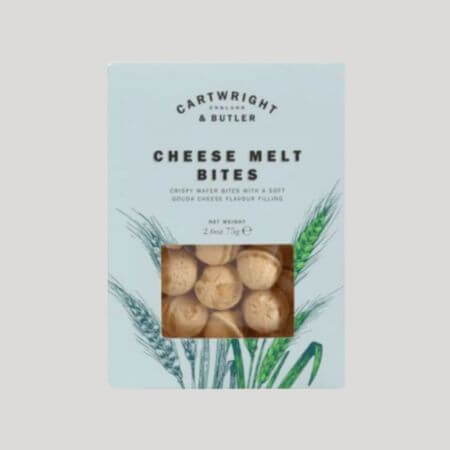 View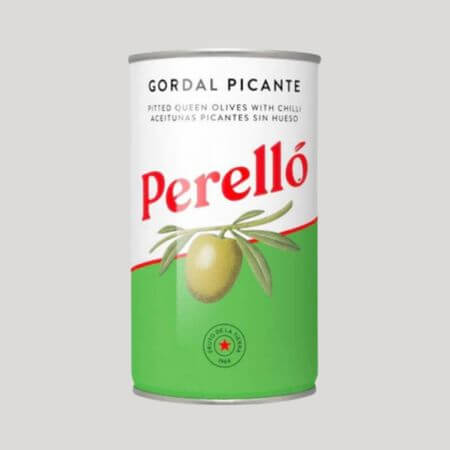 View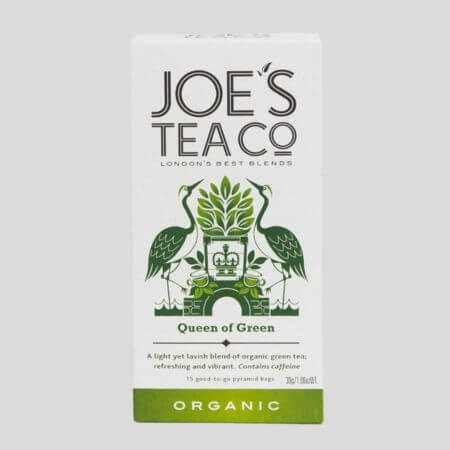 View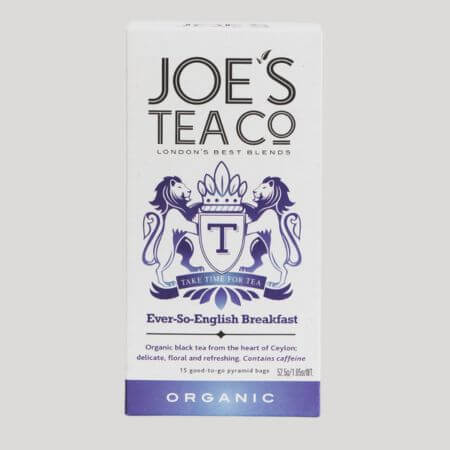 View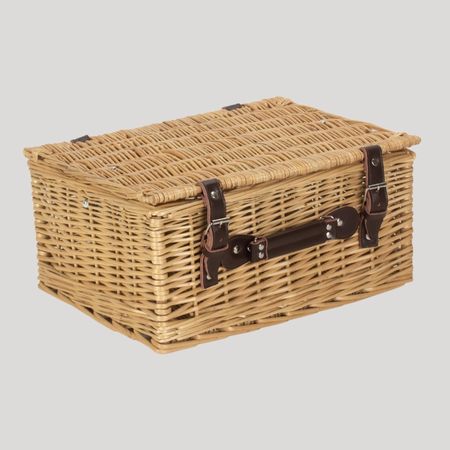 20" Luxury Wicker
20 inch wicker basket packed with shred to create a voyage of discovery, in one of our luxury wicker hampers.
Ivory matte gift card with your personalised message. Secured in beautiful kraft envelope with printed recipients name.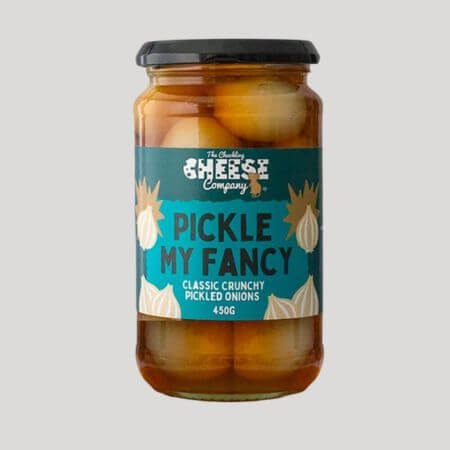 Pickle My Fancy Pickled Onions 450g
Product Details
Nutritional Information
Made By: Chuckling Cheese
The original pickled onion
Made as the perfect accompaniment to a cheese board, Ploughmans, or just as they are
Crunchy pickled onions filled right to the top of the jar
Made with only the finest silver skinned onions
Traditional Pickled Onions that are the funniest pickled onions you'll find
Ingredients: Onions (52%), Water, Sugar, Malt Vinegar (BARLEY), Acidity Regulator: Acetic Acid, Salt, Rehydrated Chilli Flakes (5%), Malt Extract (GLUTEN), Preservative: Sodium Metabisulphite (SULPHITES).
Product Claims: Vegan, Vegetarian, Dairy Free, Nut Free, Soy Free, No Nasties, Palm Oil Free, Caffeine Free, Recyclable packaging, Family Business, Family Recipe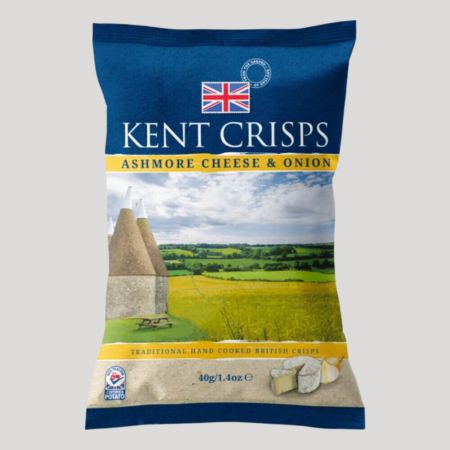 Ashmore Cheese & Onion Kent Crisps 40g
Product Details
Nutritional Information
Made By: Kent Crisps
Traditionally matured Ashmore Farmhouse cheese made by cheesemakers of Canterbury has been used to create the nation's favourite classic combination in our own special way. Jane, the producer of Ashmore Farmhouse cheese, loves the full-bodied flavour.
Suitable for Vegetarians
Gluten free
No artificial colours or added MSG
Hand cooked
Potatoes, sunflower oil, whey powder (MILK), cheese powder (MILK), onion powder, salt, natural flavourings, yeast extract powder, yeast powder, natural colour: paprika extract, Ashmore cheese powder (MILK).
Allergens stated in BOLD.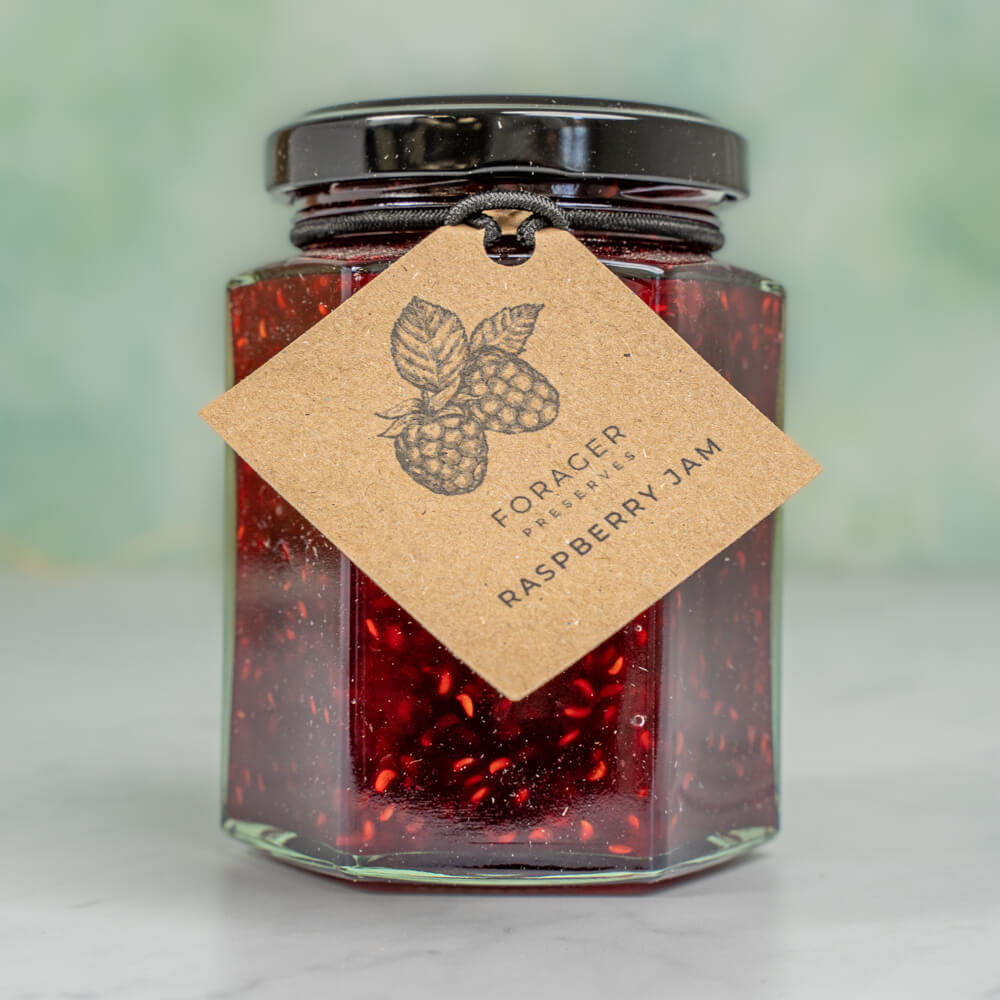 Raspberry Jam
Product Details
Nutritional Information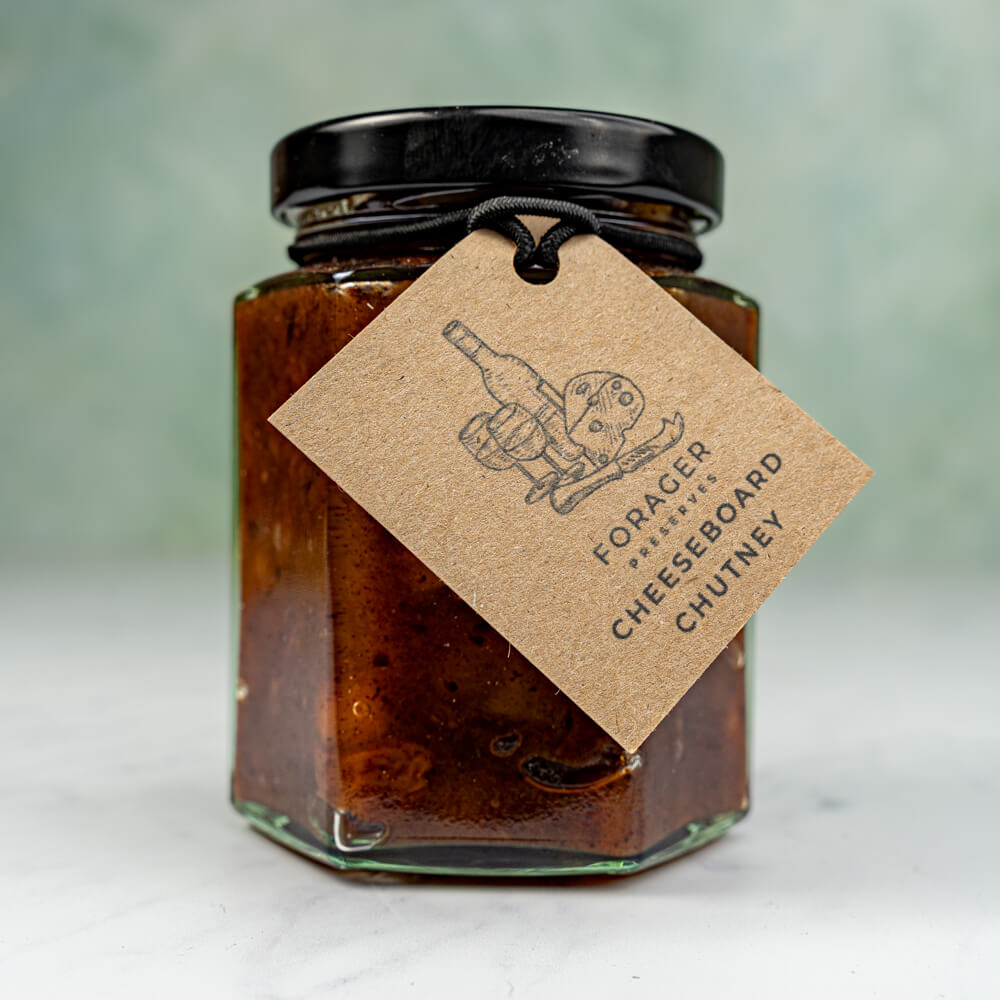 Cheeseboard Chutney
Product Details
Nutritional Information
Made by: Forager Preserves
Experience the succulent, mouth watering flavour of our Cheeseboard Chutney. This complex chutney will add an alluring, unique taste to any cheeseboard that you'll be sure to enjoy.
Forager Preserves is built around the philosophy that food tastes better when it's made by hand. Handmade without the need for pectin, each batch of our preserves is expertly made in small batches so our ingredients shine through
Apples (49.8%), Sugar, Dates (Sulphites), Cider Vinegar (Sulphites), Redcurrants, Ginger, Sultanas (Sulphites), Garlic Powder (Sulphites), Allspice, Ground Ginger, Cayenne Pepper, Salt.
Suitable for Vegetarians and Vegans.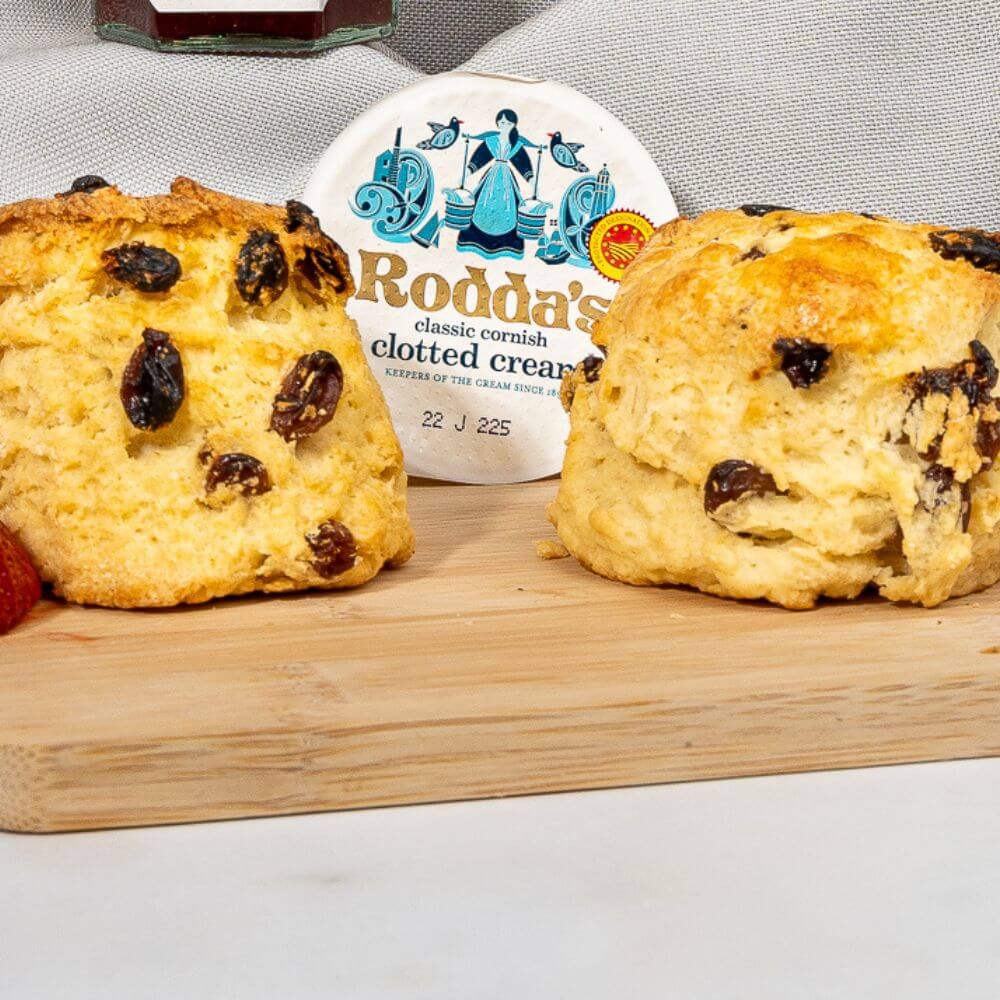 Handmade Fruit Scones and 2 Clotted Cream Pots
Product Details
Nutritional Information
Made For: Artisan Deli Market.
TWO FRUIT SCONES AND 2 CLOTTED CREAM POTS
For best results, pop the scone back in the oven at 180 for 4-5 minutes and serve warm with lashings of your favourite jam and clotted cream.
Amazing paired with one of our Forager Jams!
Allergens:
Scone- Milk, Butter, Wheat.
Clotted cream- Milk.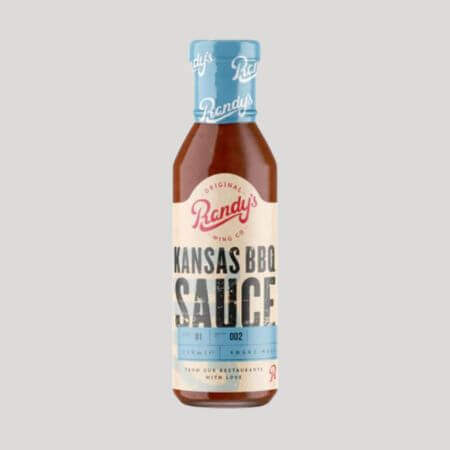 Kansas BBQ Sauce 250ml
Product Details
Nutritional Information
Made by: Randy's
Smoky, sweet and rich using all natural ingredients, this is a classic BBQ sauce, done right.
Ingredients: Water, Sugar, Tomato Puree, Spirit Vinegar, Rice Starch, Onion Powder, Mustard Flour, Smoke Flavouring, Cider Vinegar, Garlic, Salt, Spices, Acid [E260], Colour [E150c], Preservative [E202], Tamarind Paste, Flavouring.
Open Air Dairy Mature Cheddar
Freshly cut & wrapped - Weighs approximately 150g.
West Country Mature Cheddar, a delicious mature cheddar cheese made from the milk of cows that have been grazing on the open hillsides of Dorset. The secret of this beautiful cheese lies in the slow ageing process and the locally sourced ingredients. The local cows roam freely on open grass - happy cows make perfect cheese.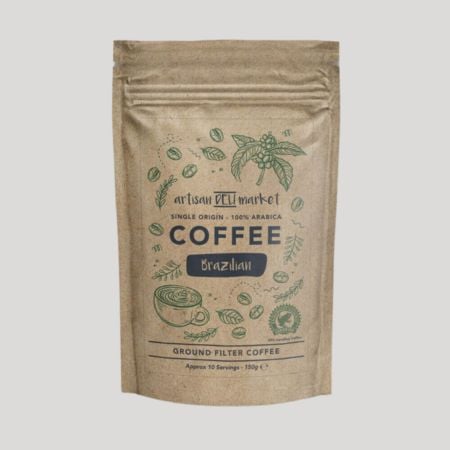 Single Origin Brazilian Ground Filter Coffee 150g
Discover a wealth of flavour and aroma with our Brazilian single origin coffee. We bring you the flavorful, aromatic difference of 100% Arabica beans, roasted in small batches for a fuller bodied taste. This is an artisan deli market-roasted bean that brings you the best in full-flavoured brews.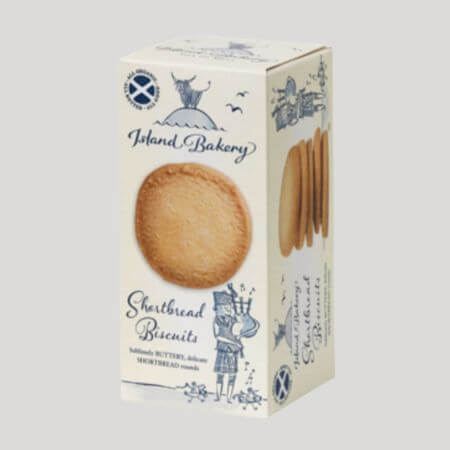 Shortbread Biscuits 125g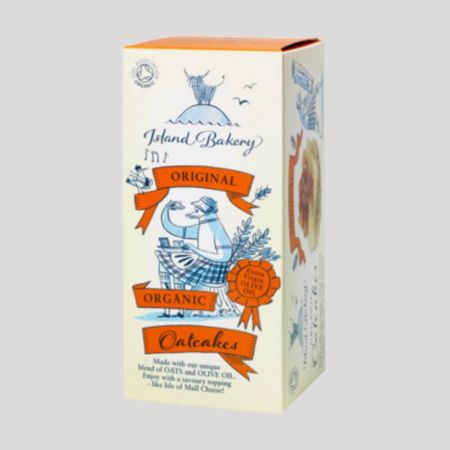 Oatcakes With Extra Virgin Olive Oil 125g
Product Details
Nutritional Information
Made By: Island Bakery
The whole oats, oatmeal and extra virgin olive oil make for a versatile and nourishing oatcake, slowly baked with care in our unique wood fired ovens.
Ingredients: OATS 60%, WHEAT Flour (WHEAT flour, Calcium Carbonate*, Iron*, Niacin*, Thiamin*), Extra Virgin Olive Oil 18%, Salt*, Raising Agent: Sodium Bicarbonate*. *Non Organic.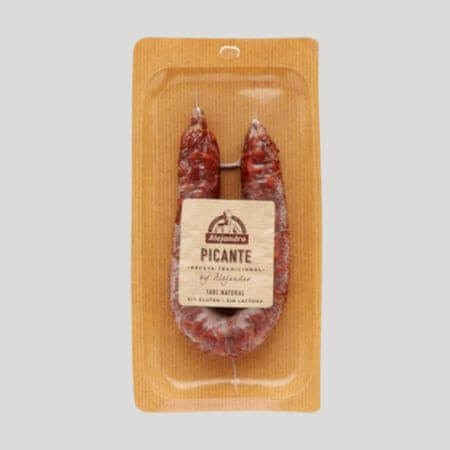 Alejandro - Spicy Chorizo Hoop 200g
This style of chorizo is halfway between a cooking chorizo and a cured one; this means that it can either be cooked, or eaten on its own, but sliced more thickly than you would a fully cured chorizo.
Made using only meat from the shoulder, belly and jaw combined with either hot or mild smoked paprika and subsequently dried for a couple of weeks.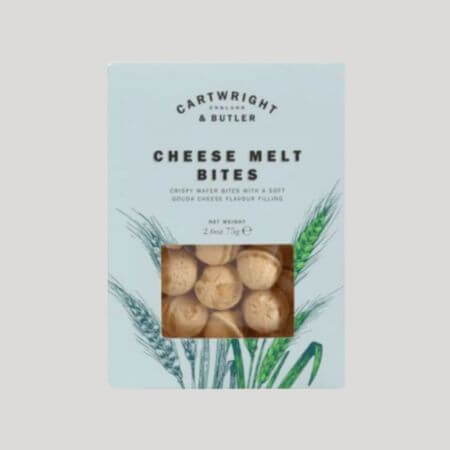 Gouda Cheese Melt Bites 75g
Product Details
Nutritional Information
Made By: Cartwright & Butler
A light, crisp wafer coating that gives way to a silky smooth cheesy filling, in this case one with the nutty, sweetness of a mature Gouda.
Ingredients: Vegetable Fat (Responsibly Sourced Palm, Coconut), Wheat Flour, Sweet Whey Powder (Milk), Cheese Powder (Milk), Rye Flour (Gluten), Potato Starch, Salt, Emulsifier: Sunflower Lecithin, Release Agent: Magnesium Carbonate, Raising Agent: Sodium Hydrogen Carbonate, Ammonium Hydrogen Carbonate; Colour: Annatto.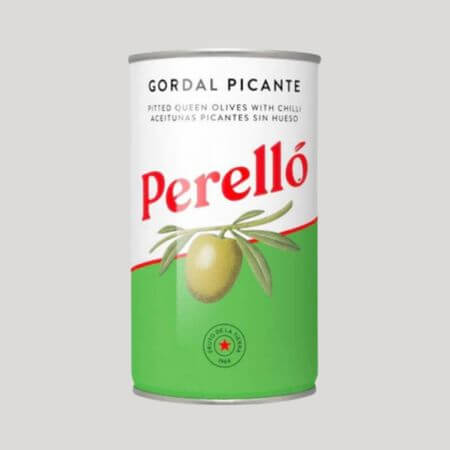 Spicy Pitted Gordal Olives
Product Details
Nutritional Information
These Gordal olives are green, crisp and fleshy with a touch of heat from the guindilla chillies in the marinad
Ingredients: Water; green pitted olives; chilli (sulphites); salt; flavour enhancers: monosodium glutamate and disodium ribonucleotides; acid: citric acid; antioxidant: ascorbic acid. For allergens, see ingredients in bold. May also contain traces of almonds and fish.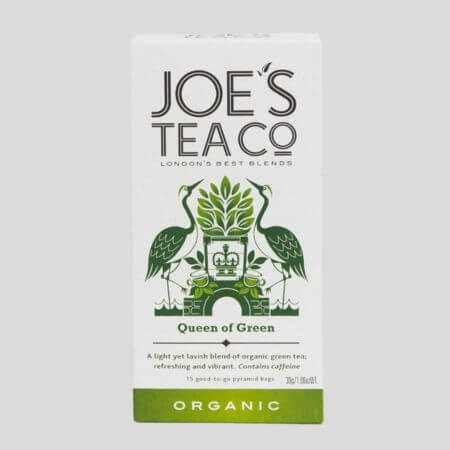 Joe's Tea Co - Queen of Green Organic
Product Details
Nutritional Information
Queen of Green – 15 pyramid bags
A light yet lavish blend of organic green tea; refreshing and vibrant.
Whether you're a green tea lover or shunner, this tea's for you. Lighter, brighter and smoother than regular gunpowder blends, this green queen guarantees each cup is brimming with health benefits and antioxidants.
Green tea
Contains caffeine
Provenance
These delicate gunpowder green tea leaves are lovingly hand-picked and directly traded from a single estate, ethical tea plantation in Sri Lanka.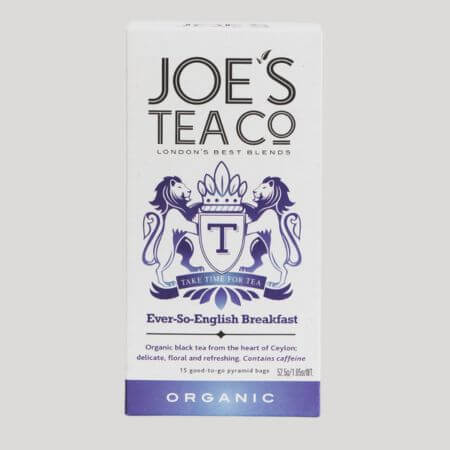 Joe's Tea Co - Ever-So-English B'fast Tea
Product Details
Nutritional Information
Made by: Joe's Tea Co
Organic black tea from the heart of Ceylon; delicate, floral and refreshin
Ingredients: Black tea, Contains caffeine.
100% Luxury Guaranteed - Only the finest food and drinks, handpicked for quality.
The Magic of Our Hampers
We foster direct relationships with our artisan food producers: from the cheese maker meticulously crafting each wheel, to the chocolatier who pours passion into every piece, the devoted couple perfecting their chutney, and the small-scale baker bringing handmade scones to life.
Leave a Lasting Impression: Create Your Own Hamper Now.