Why not create your own hamper from scratch?
Regular price
Sale price
£139.00
Unit price
per
Featured
Sold out
Fresh Food Hampers

For hampers with perishable items, we provide overnight delivery with eco-friendly ice packs to ensure freshness. Ensure someone is available for receipt.

Non-perishable hampers also have overnight delivery, but immediate opening isn't necessary. See delivery options at checkout for details.
Why Our Hampers?

Each hamper is a testament to the art of small-batch production, where every detail matters. At Artisan Deli Market, we're dedicated to spotlighting the finest artisanal creations

Direct Relationships: Our commitment is to authenticity. By forming close ties with small-scale artisan producers, we guarantee genuine flavors and the pinnacle of culinary craftsmanship.

Artisanal Selection: From the cheese maker perfecting each batch in the English countryside to the chocolatier crafting chocolates by hand, our hampers are a celebration of artisanal Europe.

The Ideal Gift: Be it a festive occasion, a heartfelt gesture, or a spontaneous surprise – gifting our hampers means sharing a unique gourmet experience, crafted with love and care.

Eco-Conscious Elegance: While our focus is on gourmet excellence, we never overlook our environmental responsibility. Each hamper is thoughtfully packaged, ensuring sustainability meets sophistication.

Share the essence of small-batch artistry with a hamper that tells a story in every bite.
Delivery

At Artisan Deli Market, we offer the following delivery options:

Standard Delivery - £5.95
Our standard delivery service delivers your hamper within 1-3 working days from your selected delivery date on the calendar function at checkout.
Named Weekday Delivery - £7.95
Choose our named weekday delivery option and select a specific weekday for your hamper to be delivered, making it easier for you to plan ahead.
Weekend Delivery - £10.95
For those who require weekend delivery, we offer this option for your convenience.

Use our calendar function at checkout to select a delivery date that works best for you. If you're purchasing multiple hampers, you'll have the flexibility to choose a different delivery date and address for each one. Order with ease and let us take care of the rest.
A classic with a twist, this luxury hamper is the perfect gift for the foodie in your life. The Banquet Hamper includes two stunning wines and comes complete with all of the accompaniments. Presented in a classic luxury wicker basket.
View full details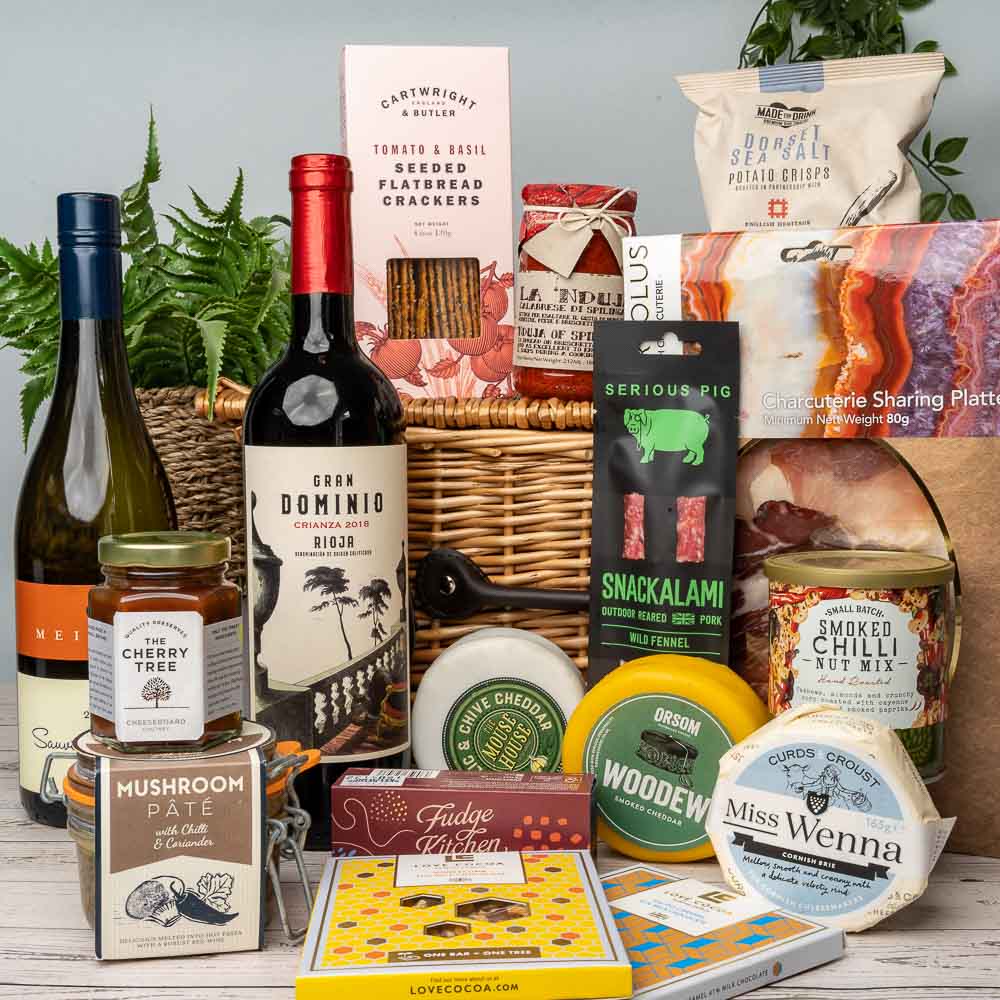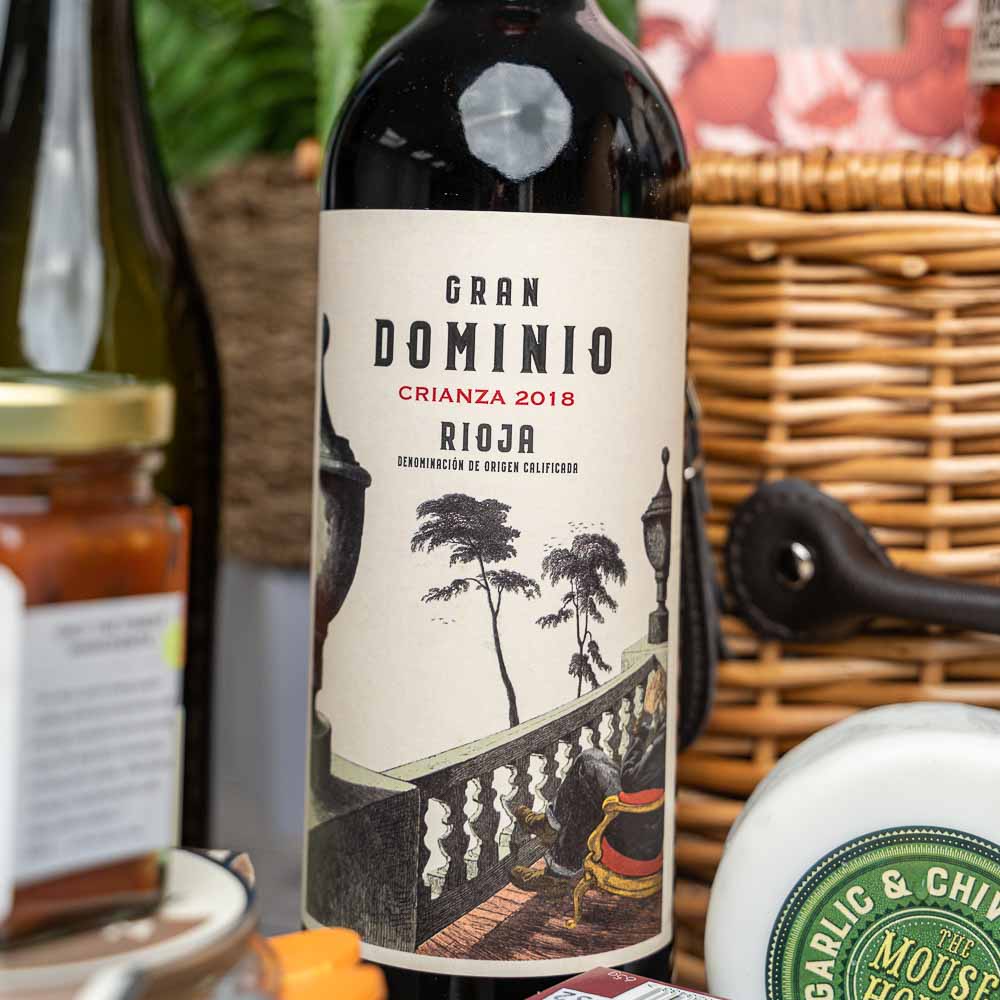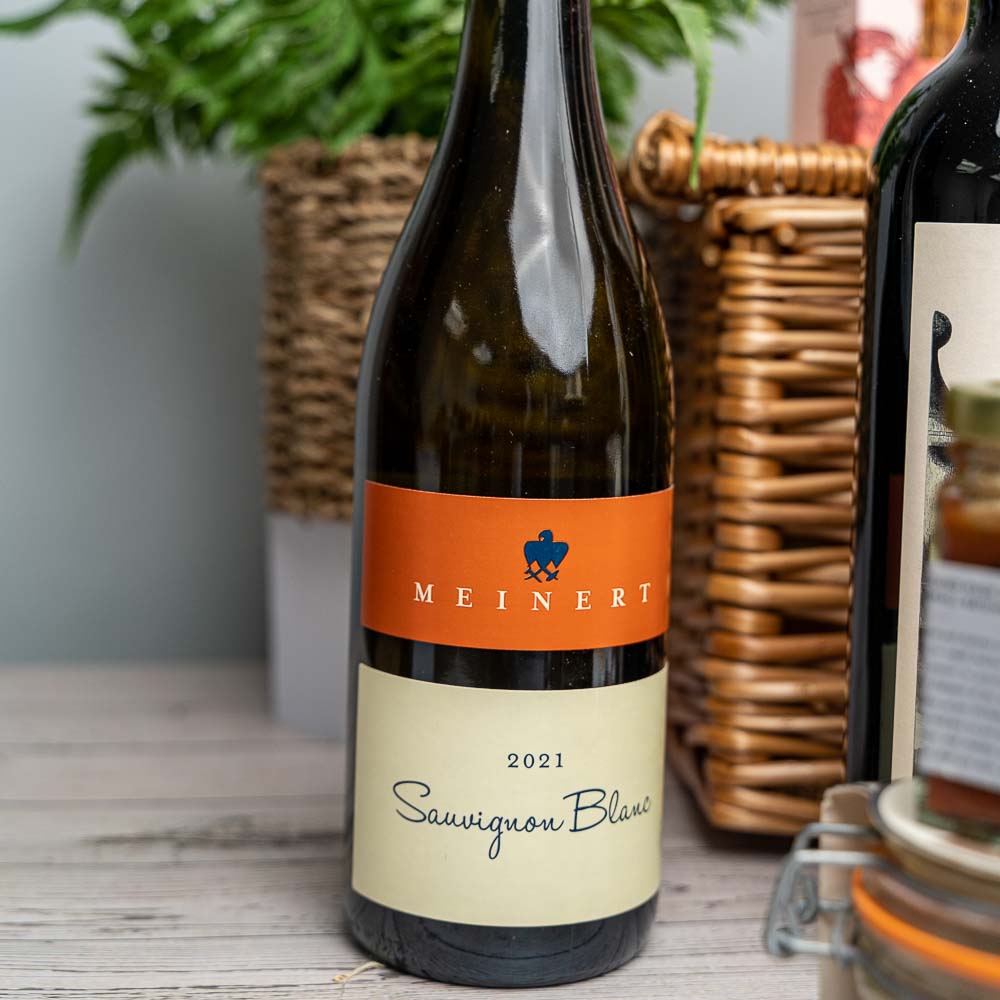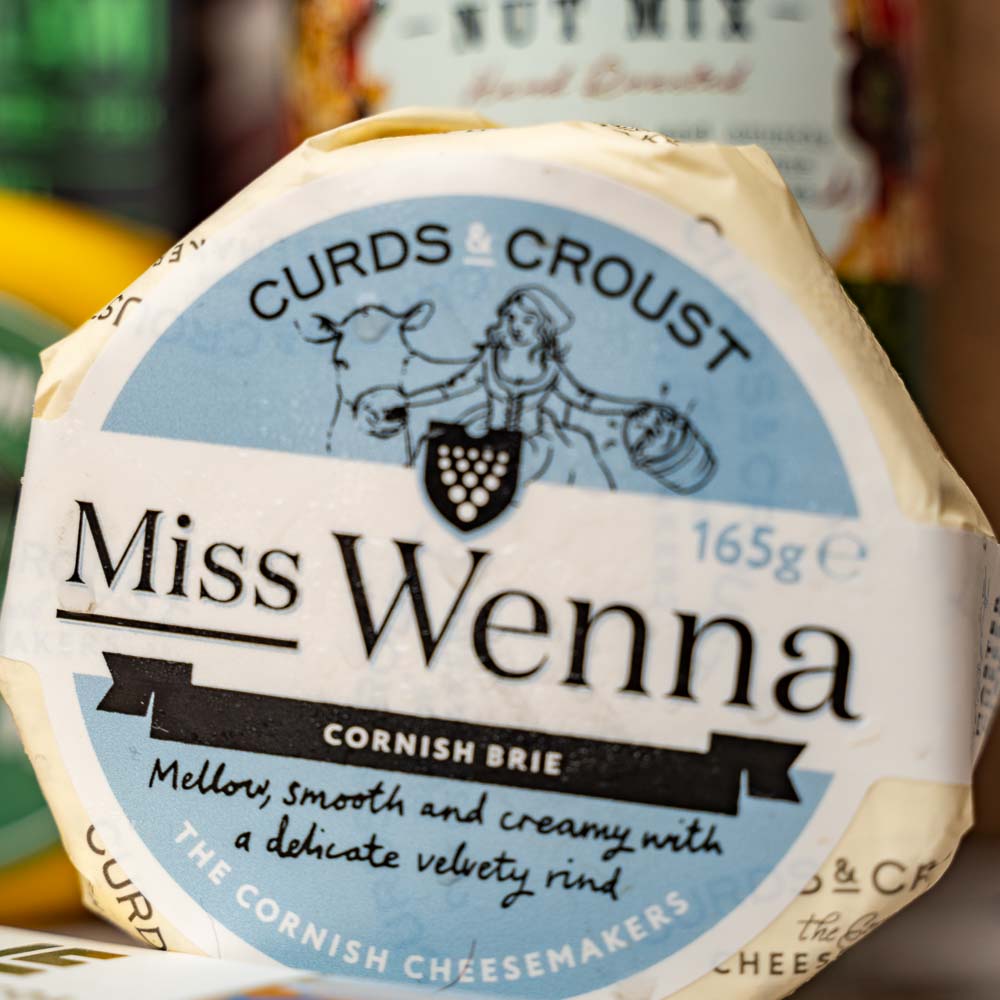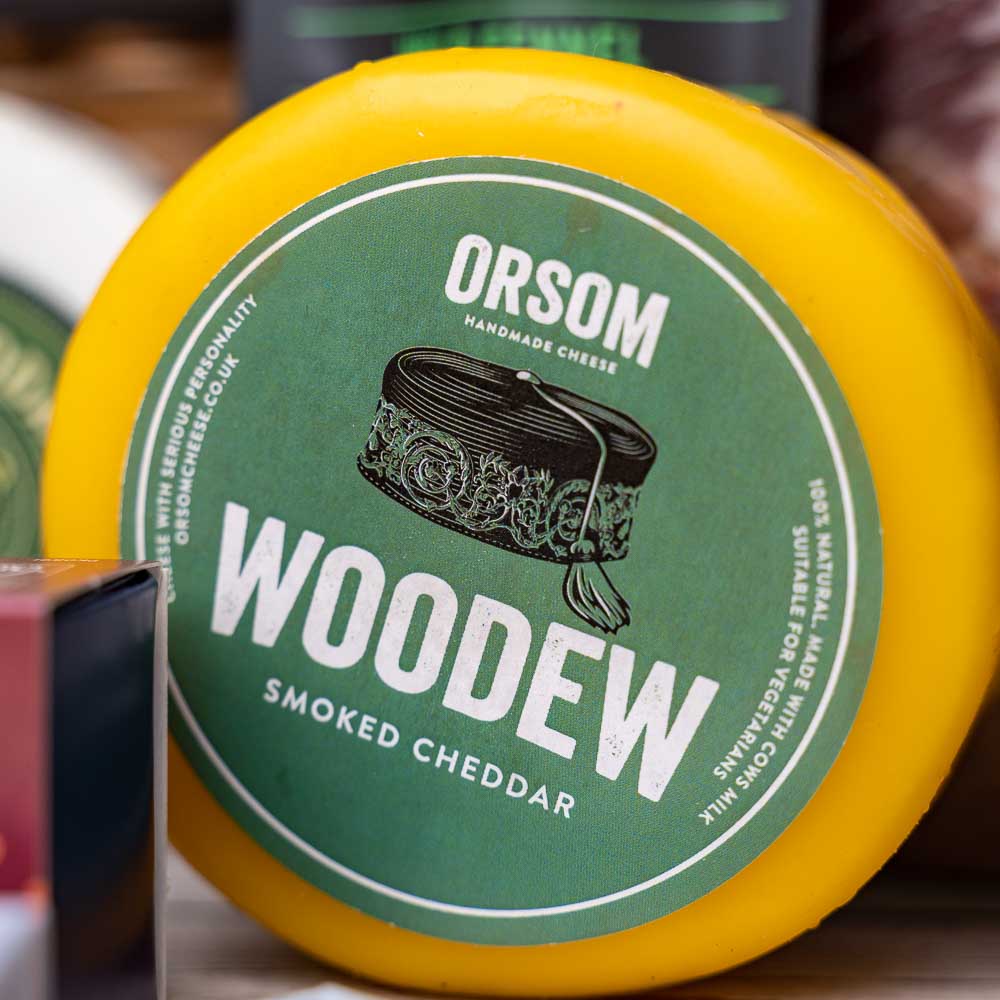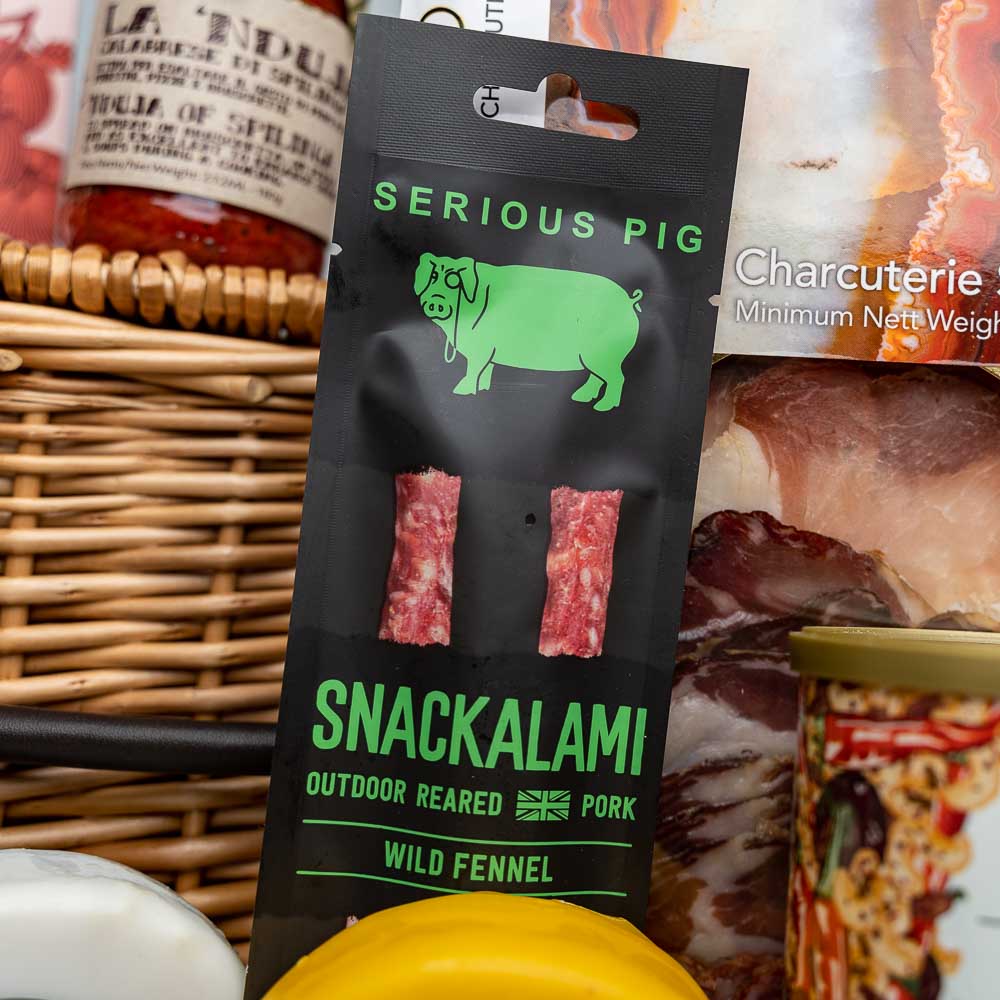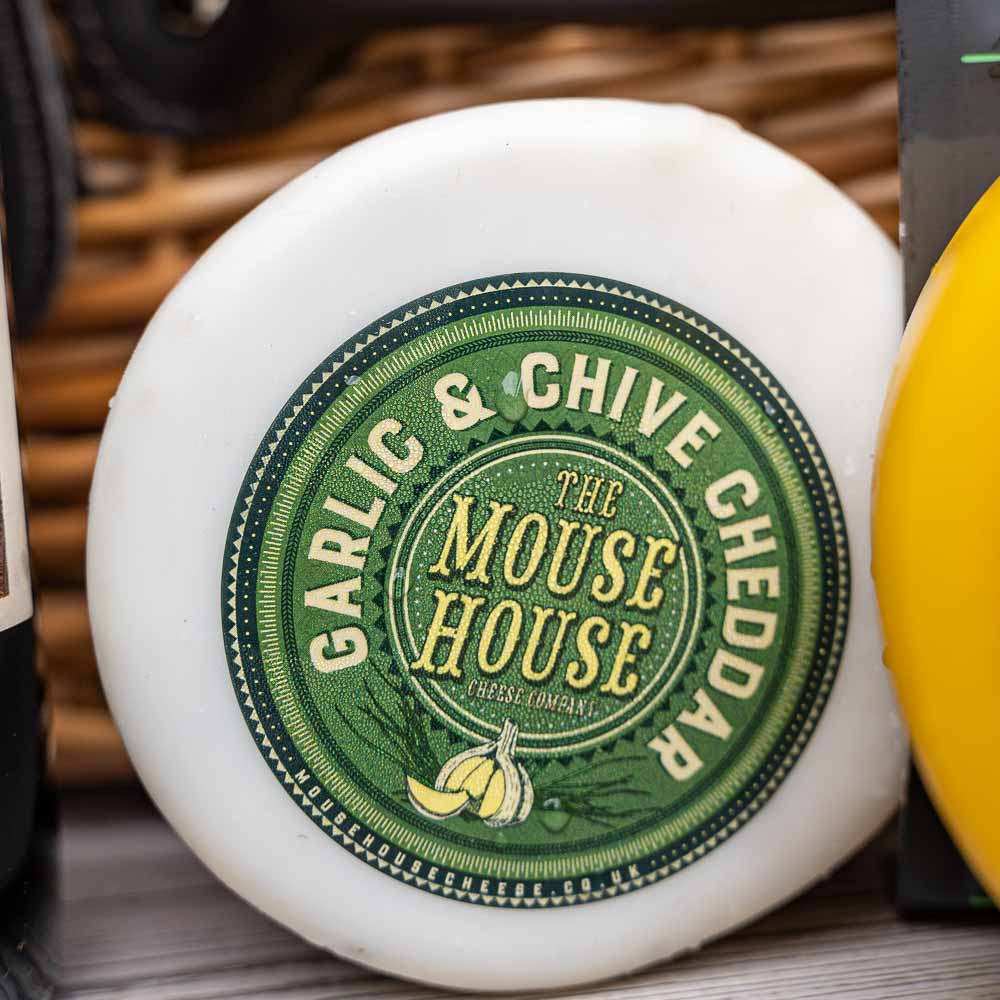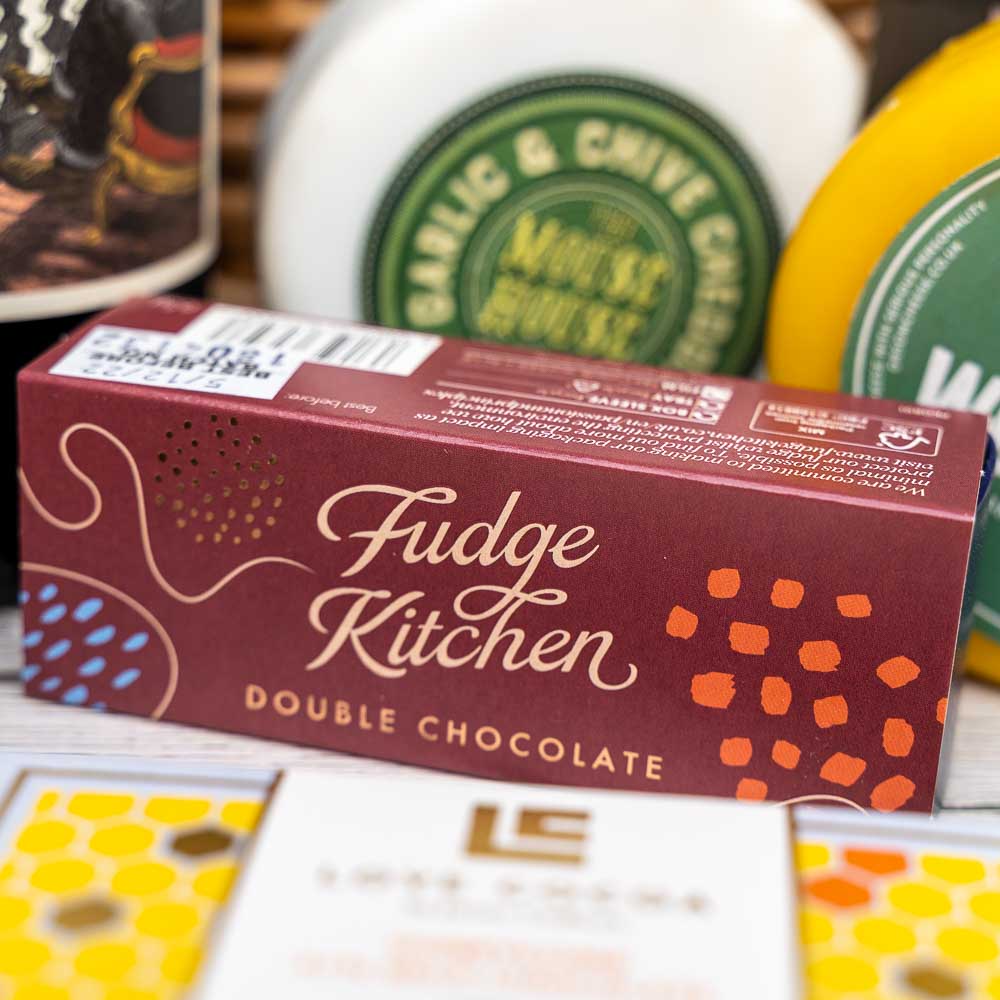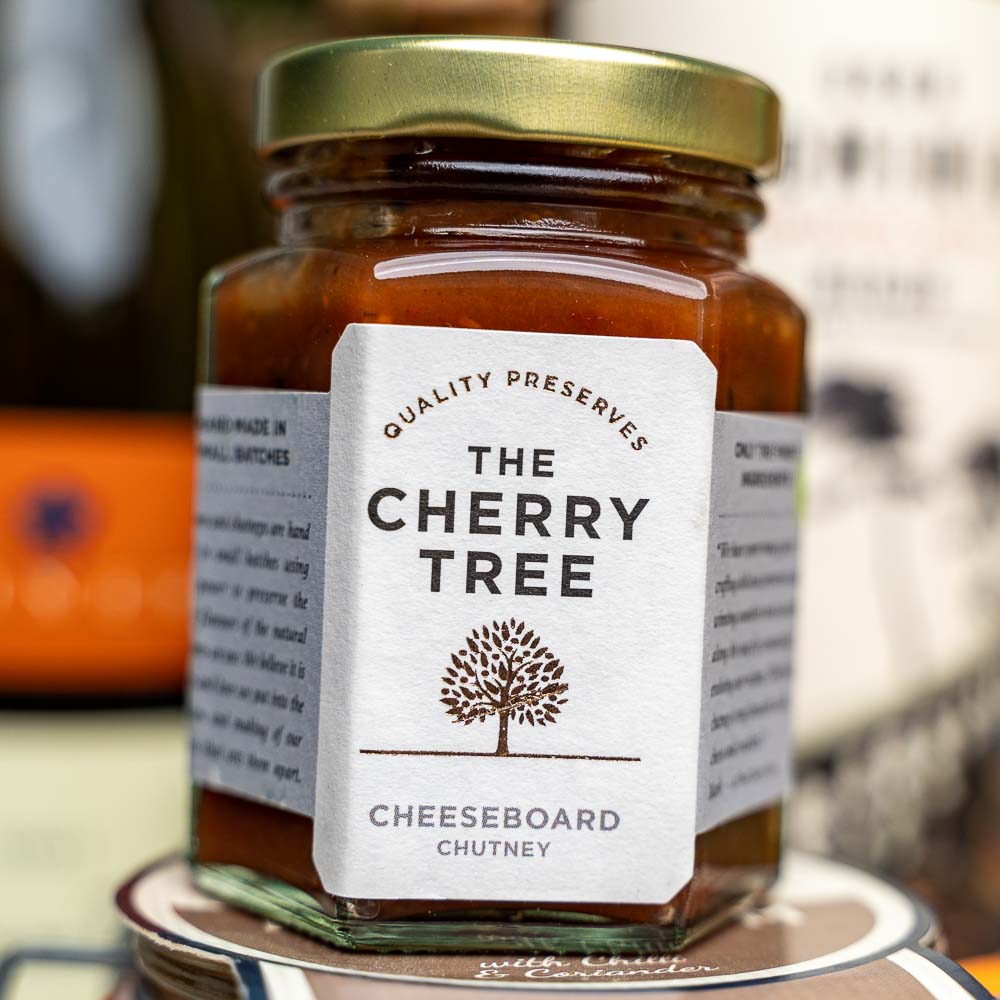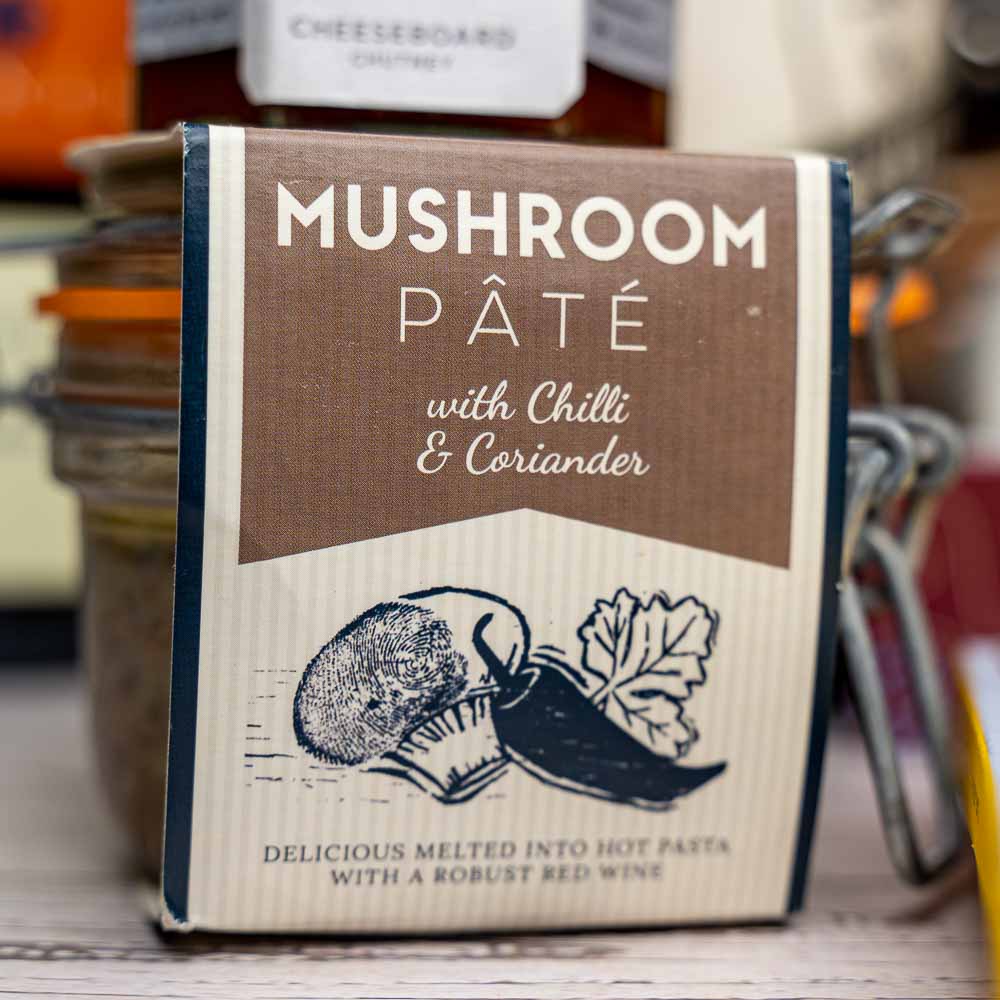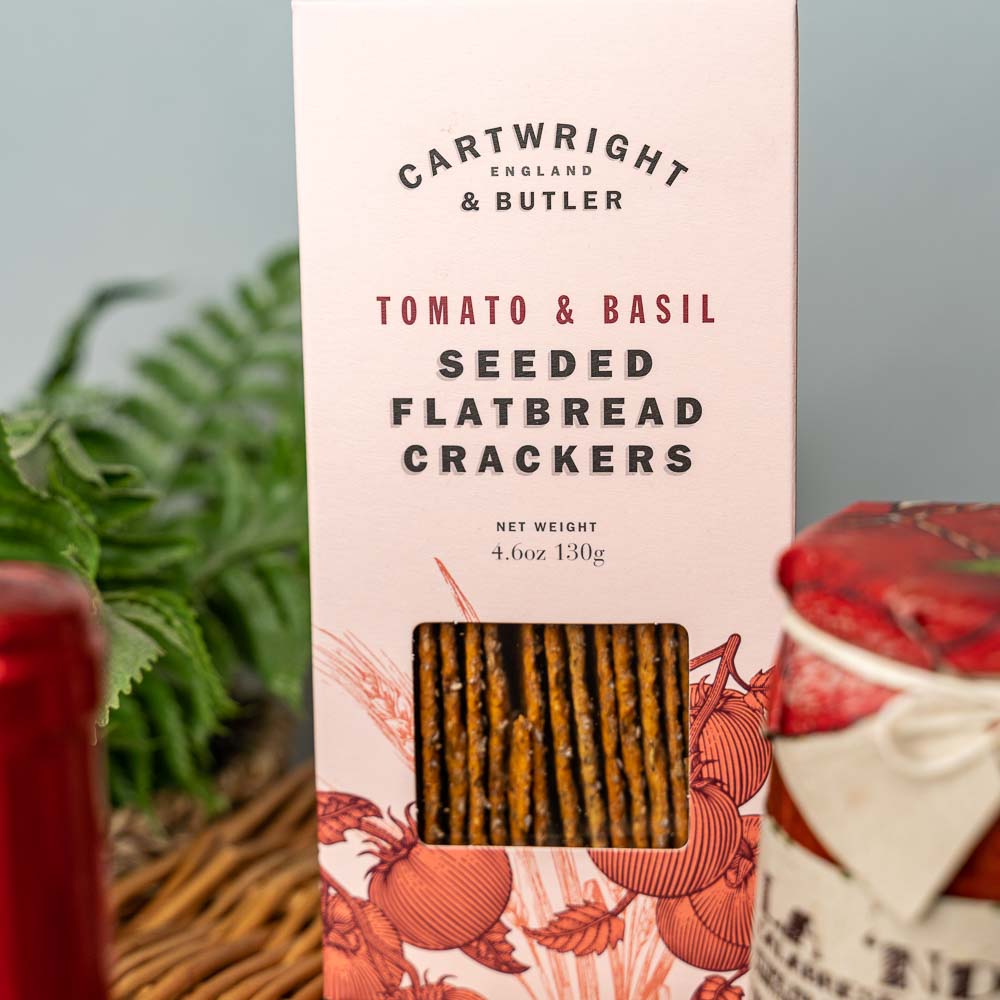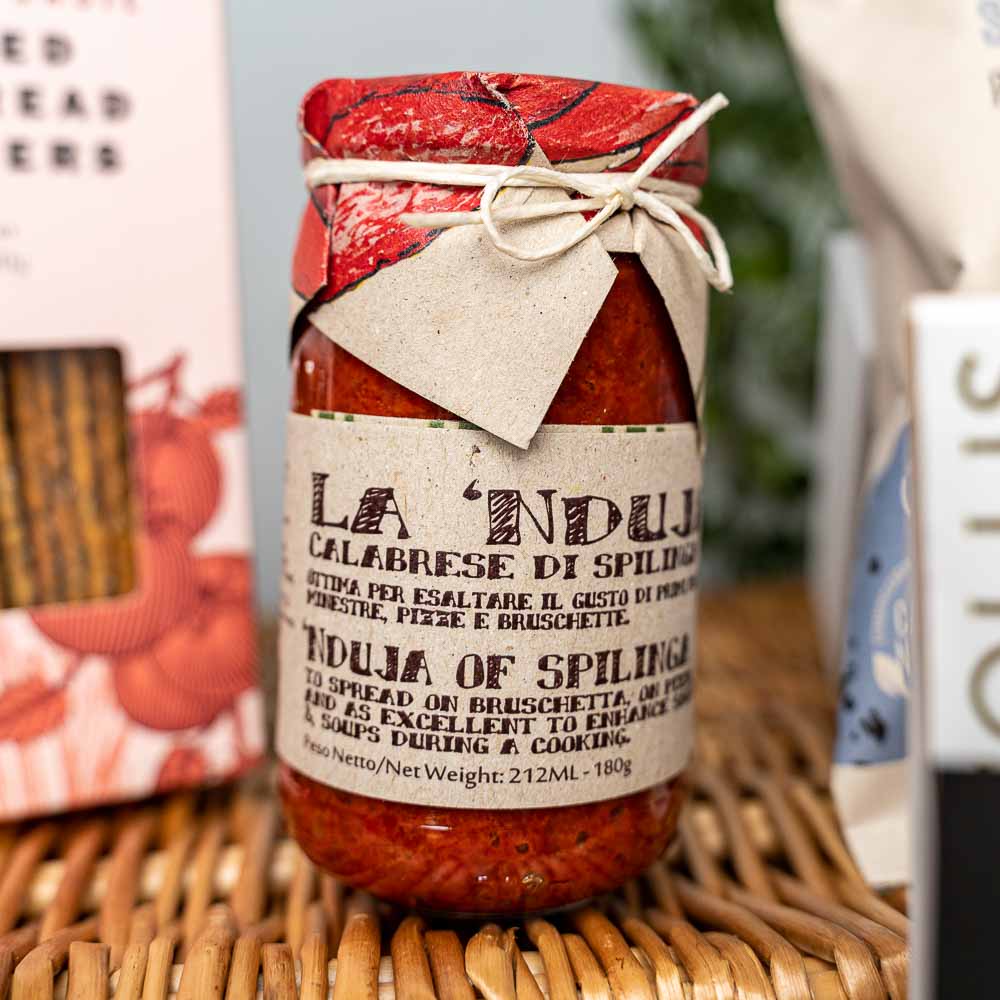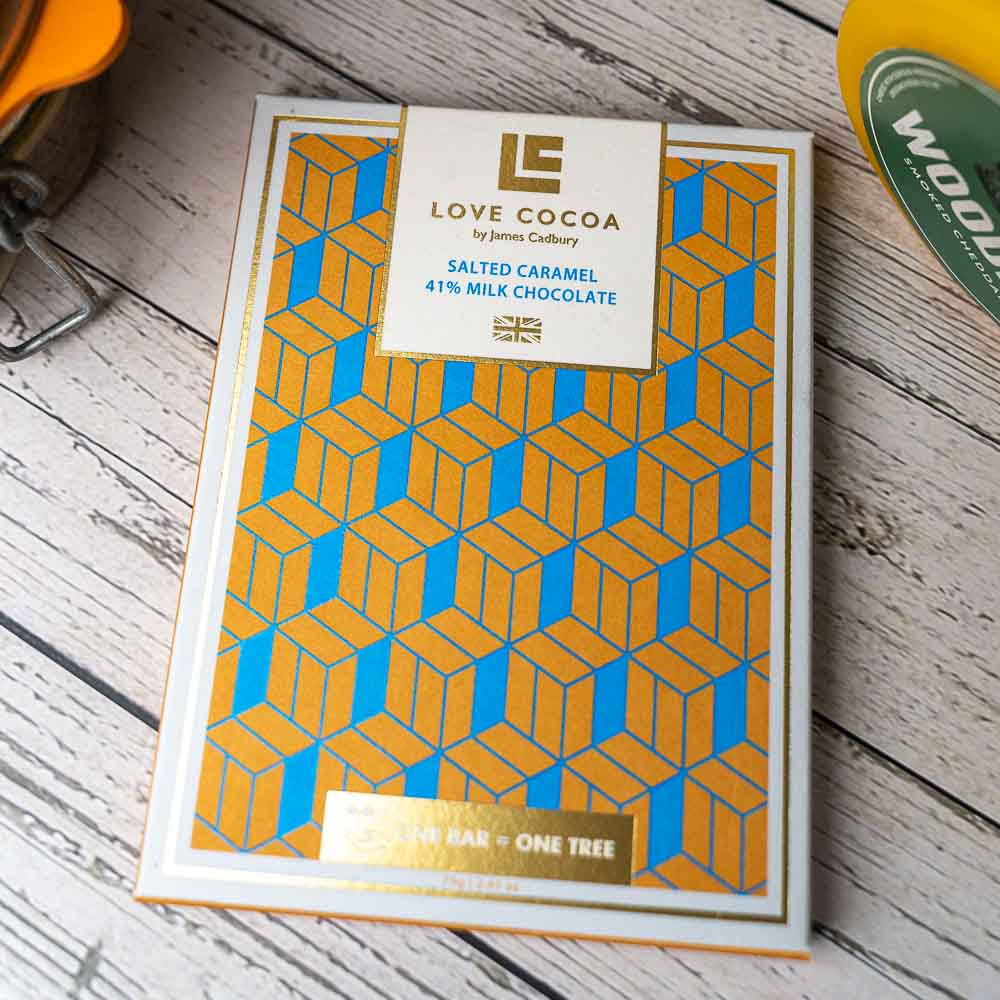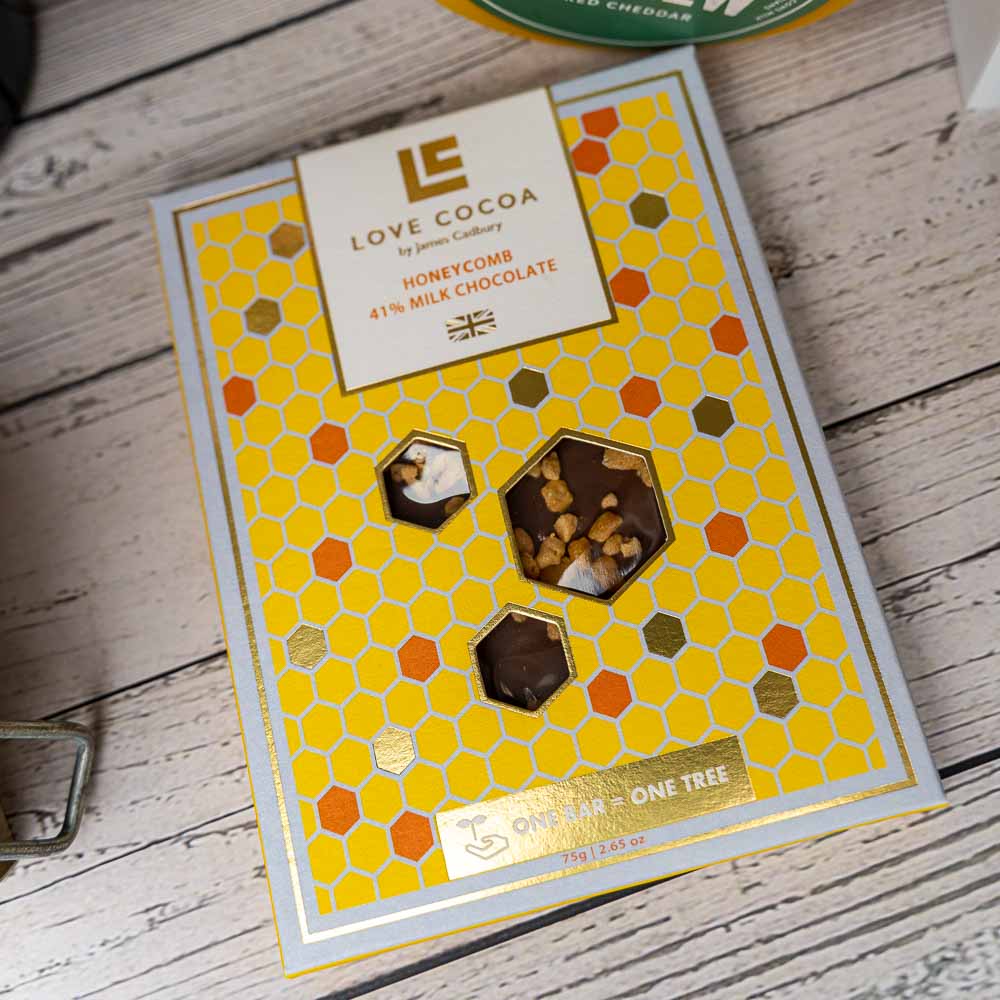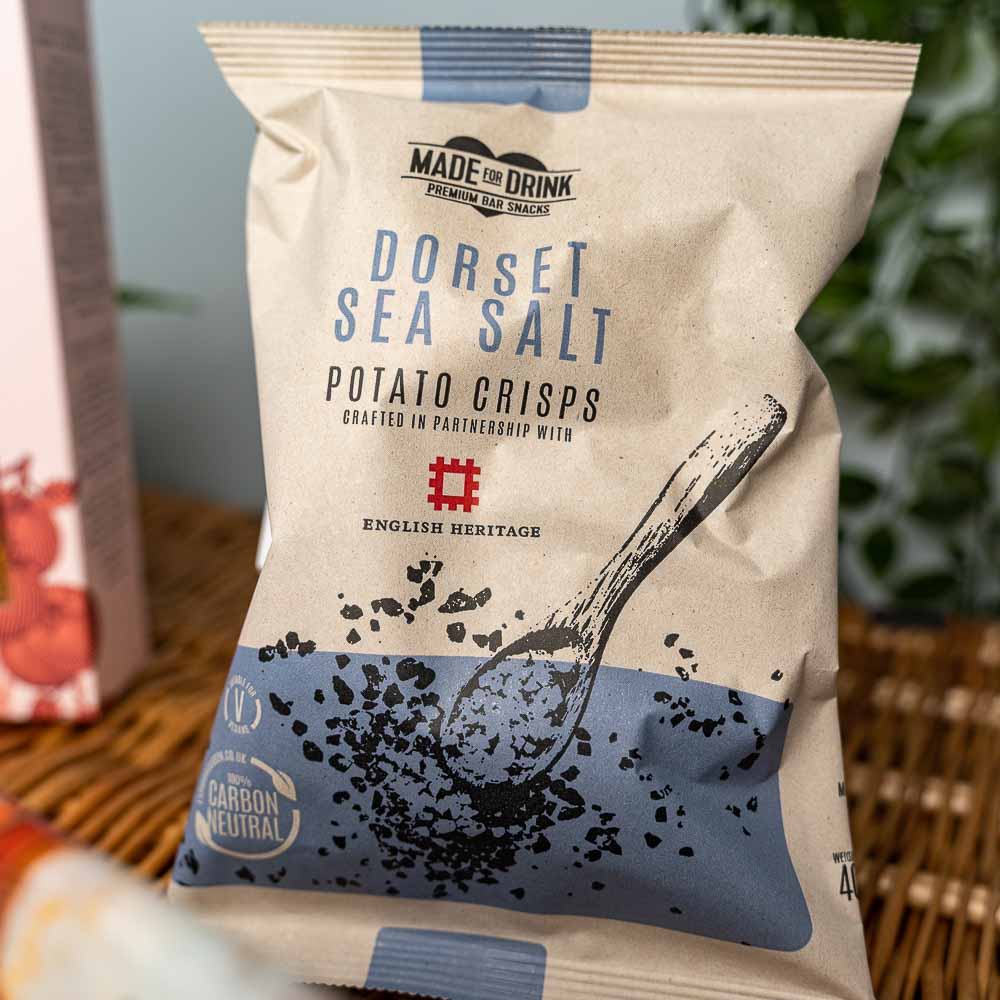 Hamper Contents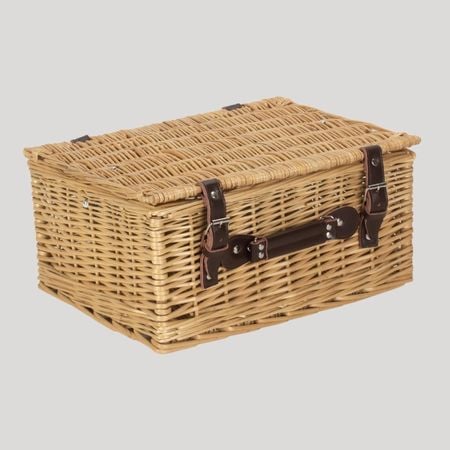 View

View

View

View

View

View

View

View

View

View

View

View

View

View

View

View

View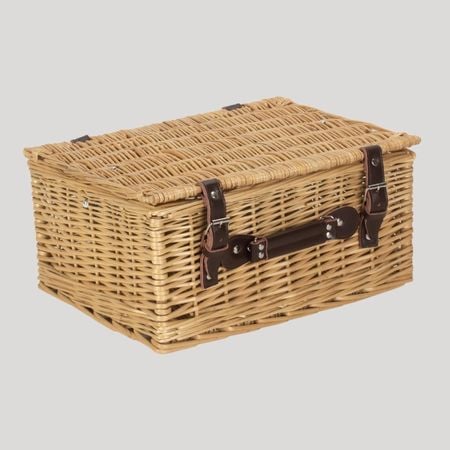 Wicker Hamper Basket 16"
16 inch wicker basket packed with shred to create a voyage of discovery, in one of our luxury wicker hampers.
Ivory matte gift card with your personalised message. Secured in beautiful kraft envelope with printed recipients name.
2021 Sauvignon Blanc, Meinert Wines, 75cl
Tasting Note: Fruit-driven, textured South African Sauvignon Blanc, vibrating with citrus, softened by quince and white peach, with a splash of barrel-fermented Sémillon adding richness and texture.
Food Matching: A match with delicate dishes like fresh seafood salads, oysters and tuna tartare.
Unique Selling Point: A Sauvignon Blanc reflecting the essence of a complex South African white Bordeaux-style that is stellar stand alone wine, but also great accompaniment to food.
Miss Wenna Cornish Brie 165g
Made by: Cornish Farmhouse
Taste profile: Miss Wenna is mild and creamy with mellow flavours, complete with slight mushroom notes that appear as soon as the packaging is removed
Smoked Cheddar Cheese 200g Wax Truckles
Made By: Orsom Cheese
At ORSOM they blend traditional handmade cheese-making skills with a rare appreciation for exciting textures and flavours.
Handmade extra mature Cheddar, which is slowly smoked over cherry wood chips for over 14 hours to deliver a devilishly smooth smoky flavour.
Garlic and Chive Cheddar 200g
Made by: Mouse House Cheese
Taste profile: This cheese packs a punch of garlic which is enhanced by the hint of chive.
Smoked Chilli Nut Mix 120g
Made by: Belazu
Taste profile: Hand Roasted cashews, almonds and crunchy corn roasted with cayenne pepper and smoked paprika
Snackalami 'Wild Fennel' 30g
Made by: Serious Pig
Taste profile: Foodies will know how well pork and fennel go together. It's very Italian. Wild fennel is slightly sweeter and more intense than ordinary fennel and this new variety shares all the delicious complexity of a traditional Italian 'Finocchiona' salami.
Charcuterie Sharing Platter 60g
The Charcuterie Sharing Platter is perfect as a starter for two people or plenty as a meal for one. The platters are made using six of Capreolus artisan ambient products. The selection may vary from pack to pack and this is because we are producing slow food (some of our products can take up to 2 years to be ready).
When Capreolus make up these platters they carefully choose only the best of the products that are ready in their maturing room and salami room so you might have any combination of meats plus two types of salami. The meats might include smoked mutton, Dorset coppa, air dried ham, air dried pork loin, wild boar coppa/loin or ham, Dorset air-dried beef etc. The two types of salami are chosen from one of the following; Rosette, Rampisham Tingler, Dorset warmer, Chorizo, Dorset red post or Pepperoni
Clotted Cream Fudge Trio Slider 63g
Product Details
Nutritional Information
Made By: The Fudge Kitchen.

A classic rich fudge, hand produced with thick clotted cream from the South of England's most successful dairy in Dorset, drizzled with white chocolate.
Ingredients: Sugar, Golden Syrup, Clotted CREAM (9%), BUTTER, Whipping CREAM, White Chocolate (MILK, SOYA), Madagascan Vanilla Paste, Emulsifier: SOYA Lecithin; Salt.
Cheeseboard Chutney
Product Details
Nutritional Information
Made by: Forager Preserves
115g
Experience the succulent, mouth watering flavour of our Cheeseboard Chutney. This complex chutney will add an alluring, unique taste to any cheeseboard that you'll be sure to enjoy.
Forager Preserves is built around the philosophy that food tastes better when it's made by hand. Handmade without the need for pectin, each batch of our preserves is expertly made in small batches so our ingredients shine through.
Apples (49.8%), Sugar, Dates (Sulphites), Cider Vinegar (Sulphites), Redcurrants, Ginger, Sultanas (Sulphites), Garlic Powder (Sulphites), Allspice, Ground Ginger, Cayenne Pepper, Salt.
Suitable for Vegetarians and Vegans.
Mushroom Pâté 125g
Made By: Cornish Charcuterie
Cornish Charcuterie is an award-winning artisan producer of British charcuterie and cured meats. Shop pâtés & rillettes made from home reared British Lop pigs. Their range of artisan produce is made on their farm at Norton Barton Artisan Food Village.
Succulent pieces of mushroom are combined with fresh and zingy coriander to create a rich and buttery vegetarian pâté to rival all others.
Ingredients: mushrooms 56.3%, butter (milk), onions, coriander leaves 1.9%, garlic, Cornish sea salt, dried red chillies 0.06%.
Tomato & Basil Wheat Flatbreads 130g
Made By: Cartwright & Butler
All Cartwright & Butler products are made to their own recipes which they develop in their Yorkshire Kitchen. Their stunning homemade flavours, beautifully presented, are sure to satisfy as a thoughtful gift or a well-deserved treat.
Oven-baked for extra crunch, these delightfully light flatbreads are flavoured with a combination of tomato and basil.
Ingredients: Wheat Flour (43%), Water, Whole Grain Rye Flour (9%), Rye Bran,Yeast, Rapeseed Oil, Dried Tomato (3%), Linseeds, Sesame Seeds, Sugar, Sea Salt, Dried Basil (0.7%).
Nduja Spicy Spreadable Salami 180g
Made By: Casarecci di Calabria
'Nduja is cured spreadable Calabrian salami, with herbs, salt and naturally lots of chilli pepper. Bright red in colour with a fiery taste, this 'Nduja is the real thing.
Ingredients: pork fat 45%, pork meat 45%, Calabrian red hot chili pepper, extra virgin olive oil, sunflower oil, natural flavours, sa
Maldon Sea Salt Dark Chocolate Bar 75g
Product Details
Nutritional Information
Made By: Love Cocoa
Hand-harvested crunchy Sea Salt flakes bring out all the flavours of Peruvian 70% cacao dark chocolate. Make your taste buds dance!
INGREDIENTS: Peruvian Dark Chocolate (cocoa mass, raw cane sugar, cocoa butter, emulsifier: SOYA lecithin; flavouring: natural vanilla), (<1%) Sea Salt Flakes. Min. Cocoa solids 70%
Honeycomb Milk Chocolate Bar 75g
Made by: Love Cocoa
Sticky honeycomb pieces infused with British honey all combined with single origin, organic, fairly-traded milk chocolate from The Dominican Republic.
Sea Salt And Vinegar With Biddenden Cider Kent Crisps 40g
Product Details
Nutritional Information
Made By: Kent Crisps
A delicious combination of the famous Biddenden Cider paired with natural sea salt & vinegar. Tom and Will from Biddenden Cider believe we have created a truly mouth-watering flavour.
Suitable for Vegetarians and Vegan
Gluten free
Dairy Free
No artificial colours or added MSG
Hand cooked
Potatoes, sunflower oil, rice flour, sea salt, cider vinegar powder, malt vinegar powder (BARLEY), sugar, maltodextrin, citric acid, Biddenden cider powder.
Allergens stated in BOLD.
100% Luxury Guaranteed - Only the finest food and drinks, handpicked for quality.
The Magic of Our Hampers
We foster direct relationships with our artisan food producers: from the cheese maker meticulously crafting each wheel, to the chocolatier who pours passion into every piece, the devoted couple perfecting their chutney, and the small-scale baker bringing handmade scones to life.
Leave a Lasting Impression: Create Your Own Hamper Now.