Why not create your own hamper from scratch?
Regular price
Sale price
£139.00
Unit price
per
Featured
Sold out
Fresh Food Hampers

For hampers with perishable items, we provide overnight delivery with eco-friendly ice packs to ensure freshness. Ensure someone is available for receipt.

Non-perishable hampers also have overnight delivery, but immediate opening isn't necessary. See delivery options at checkout for details.
Why Our Hampers?

Each hamper is a testament to the art of small-batch production, where every detail matters. At Artisan Deli Market, we're dedicated to spotlighting the finest artisanal creations

Direct Relationships: Our commitment is to authenticity. By forming close ties with small-scale artisan producers, we guarantee genuine flavors and the pinnacle of culinary craftsmanship.

Artisanal Selection: From the cheese maker perfecting each batch in the English countryside to the chocolatier crafting chocolates by hand, our hampers are a celebration of artisanal Europe.

The Ideal Gift: Be it a festive occasion, a heartfelt gesture, or a spontaneous surprise – gifting our hampers means sharing a unique gourmet experience, crafted with love and care.

Eco-Conscious Elegance: While our focus is on gourmet excellence, we never overlook our environmental responsibility. Each hamper is thoughtfully packaged, ensuring sustainability meets sophistication.

Share the essence of small-batch artistry with a hamper that tells a story in every bite.
Delivery

At Artisan Deli Market, we offer the following delivery options:

Standard Delivery - £5.95
Our standard delivery service delivers your hamper within 1-3 working days from your selected delivery date on the calendar function at checkout.
Named Weekday Delivery - £7.95
Choose our named weekday delivery option and select a specific weekday for your hamper to be delivered, making it easier for you to plan ahead.
Weekend Delivery - £10.95
For those who require weekend delivery, we offer this option for your convenience.

Use our calendar function at checkout to select a delivery date that works best for you. If you're purchasing multiple hampers, you'll have the flexibility to choose a different delivery date and address for each one. Order with ease and let us take care of the rest.
This Grand Indulgence Hamper is filled with all the gourmet foods for a relaxing picnic or a night in the comfort of ones own home. This hamper includes a variety of meats, cheese and antipasti, along with handmade chocolate and pate. Enjoy some red wine or white wine from renowned award-winning vineyards with this exquisite hamper. The Grand Indulgence Hamper delivers luxury to eaters everywhere.
View full details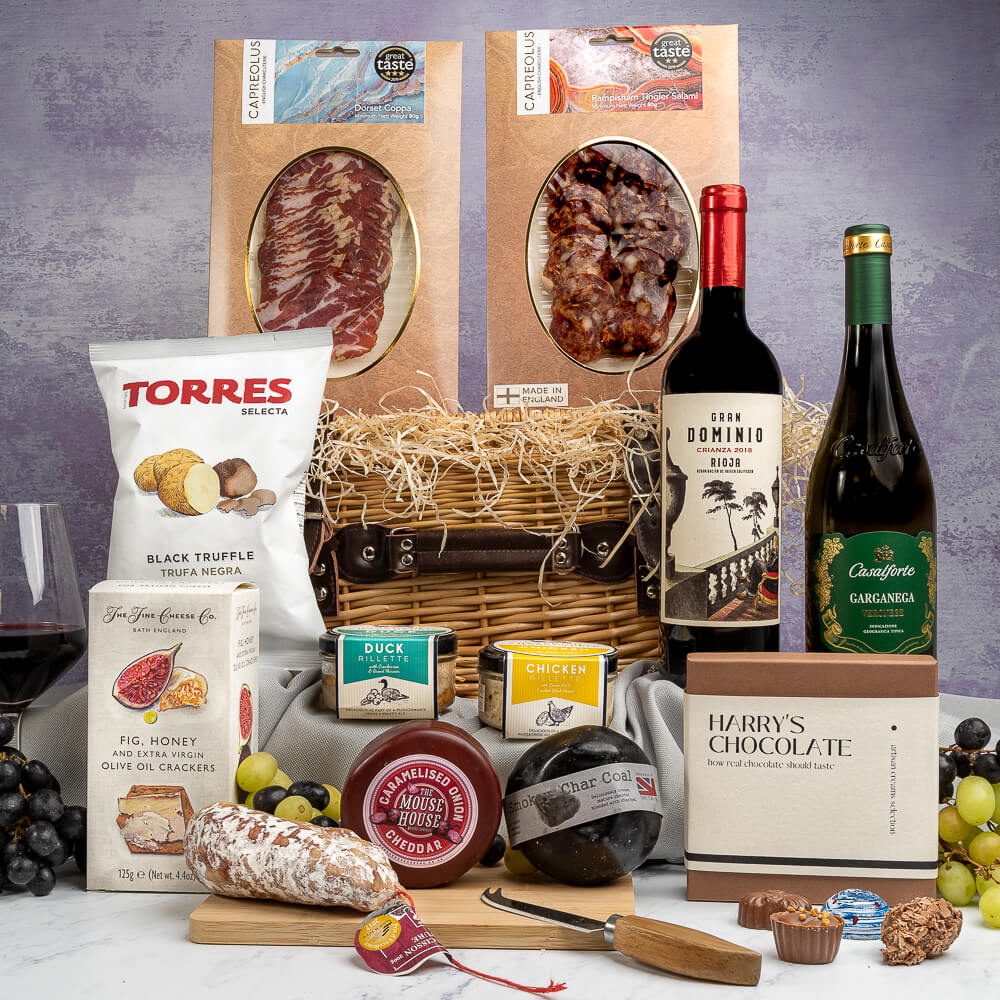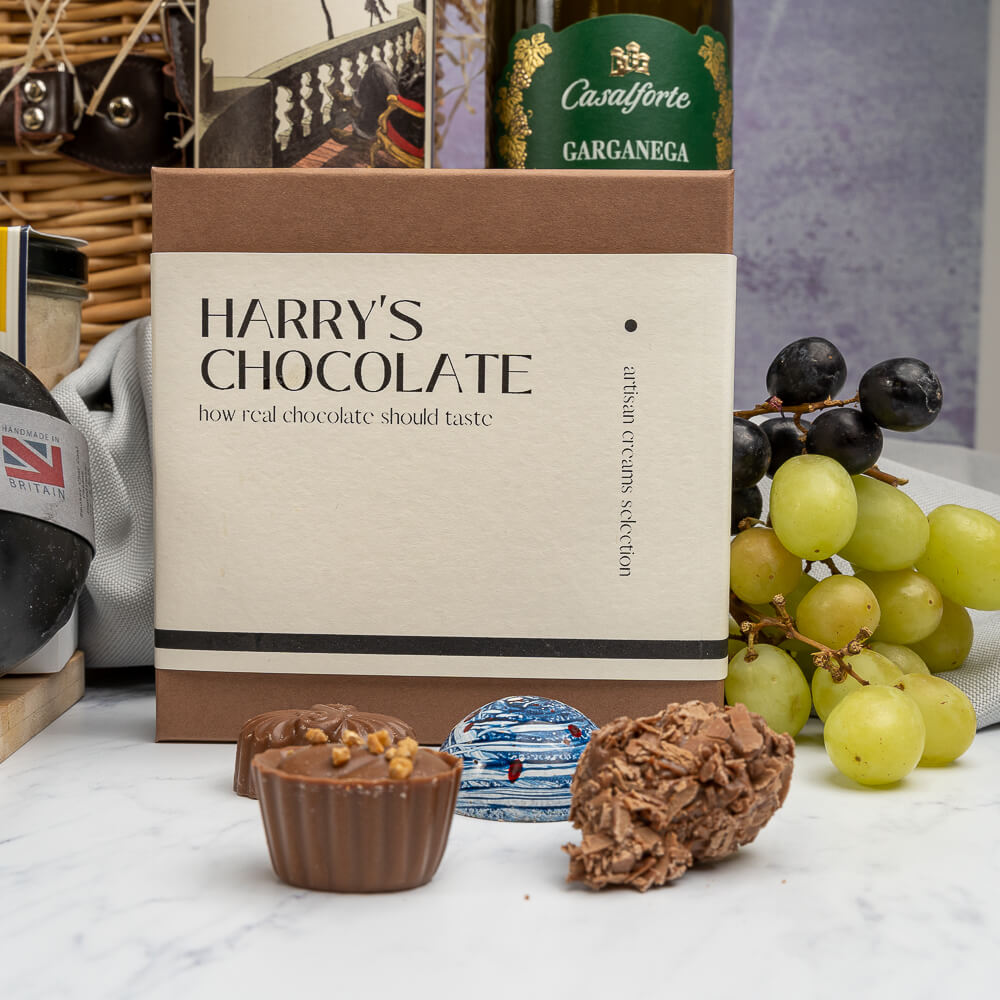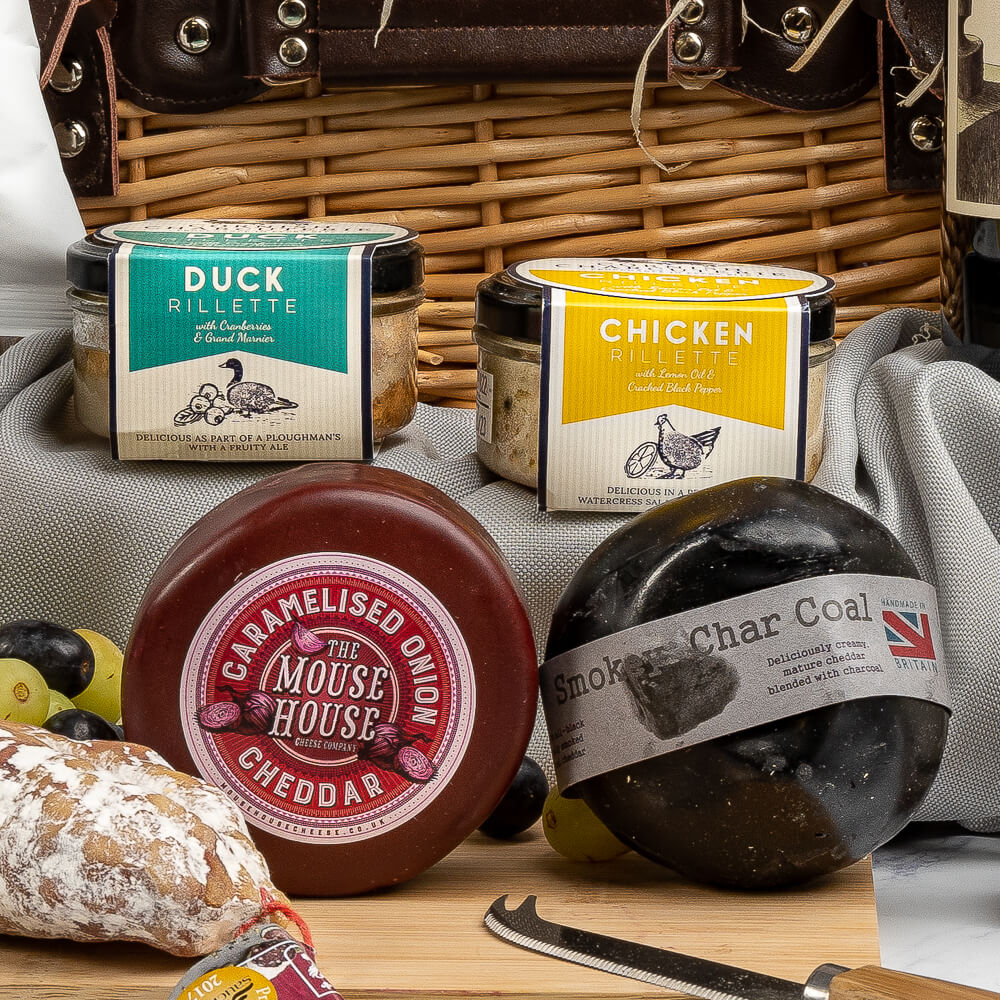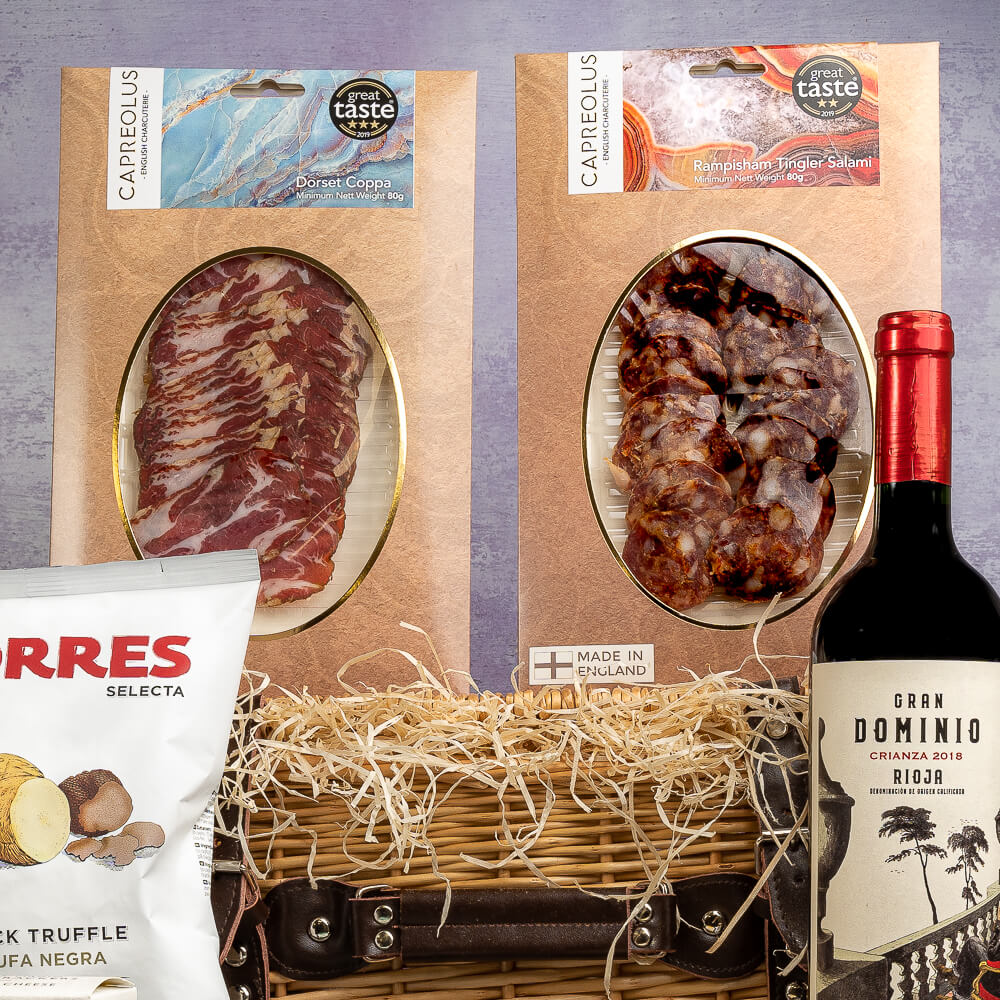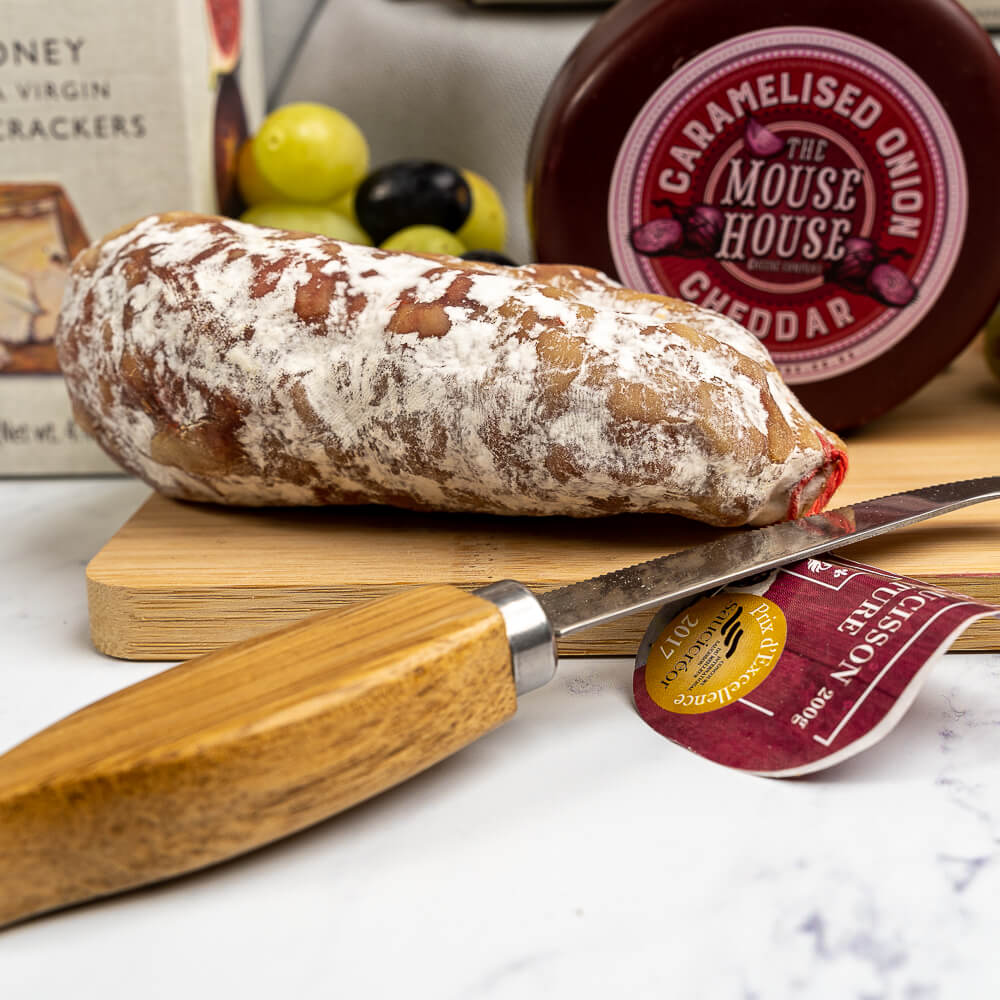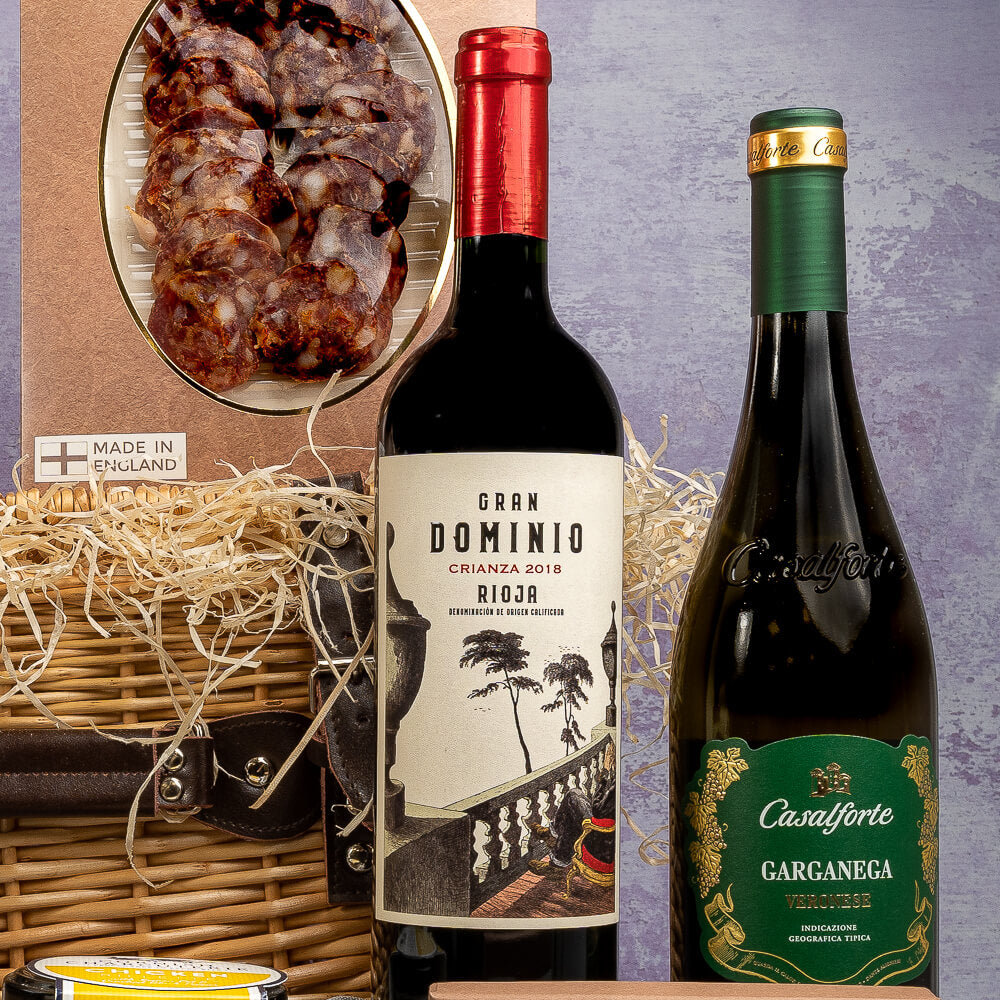 What's inside?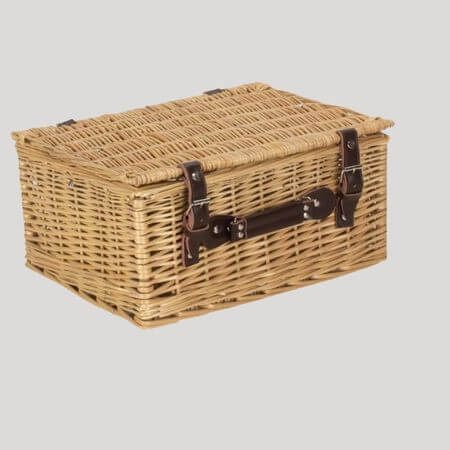 View

View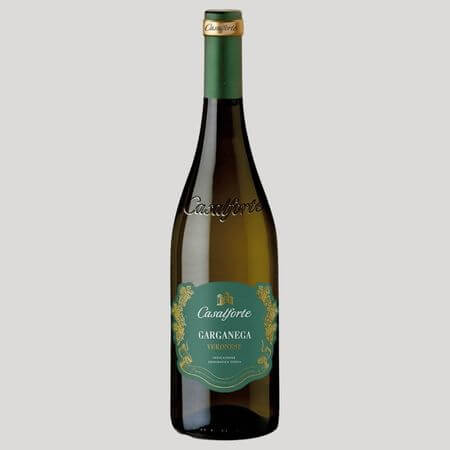 View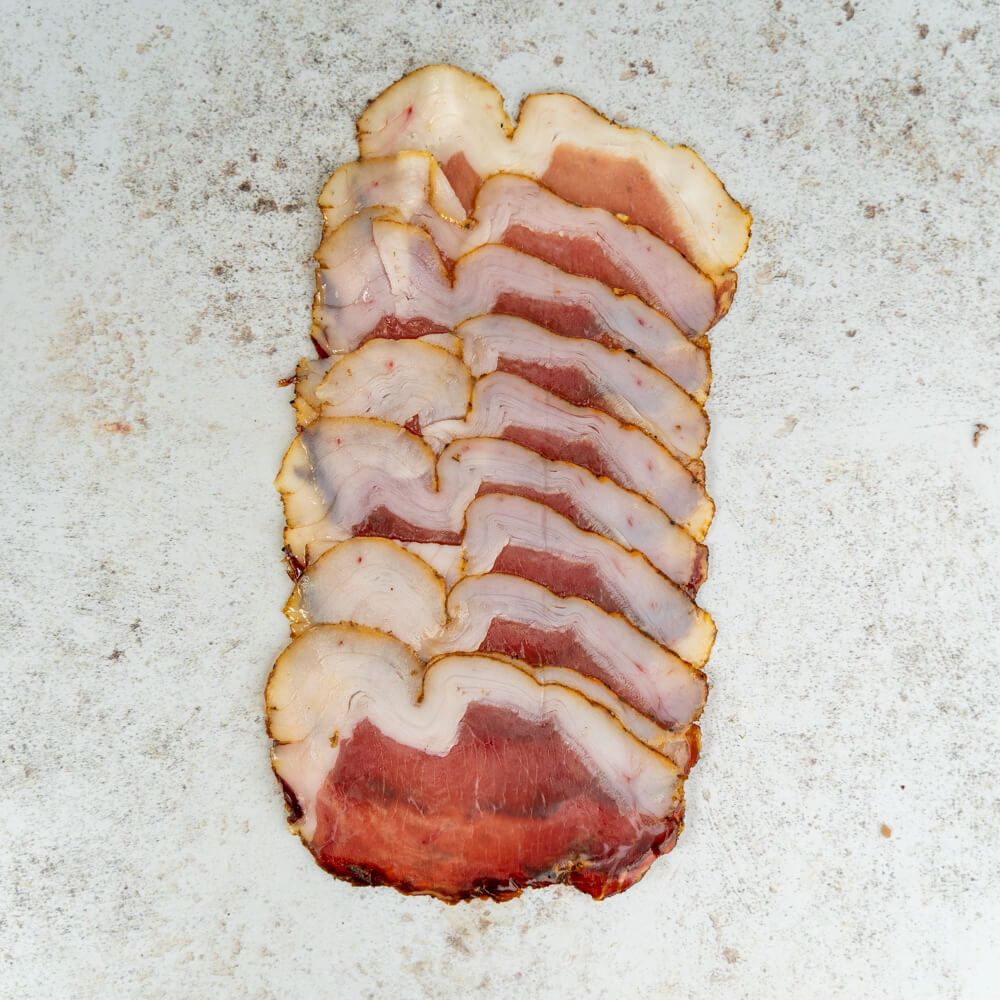 View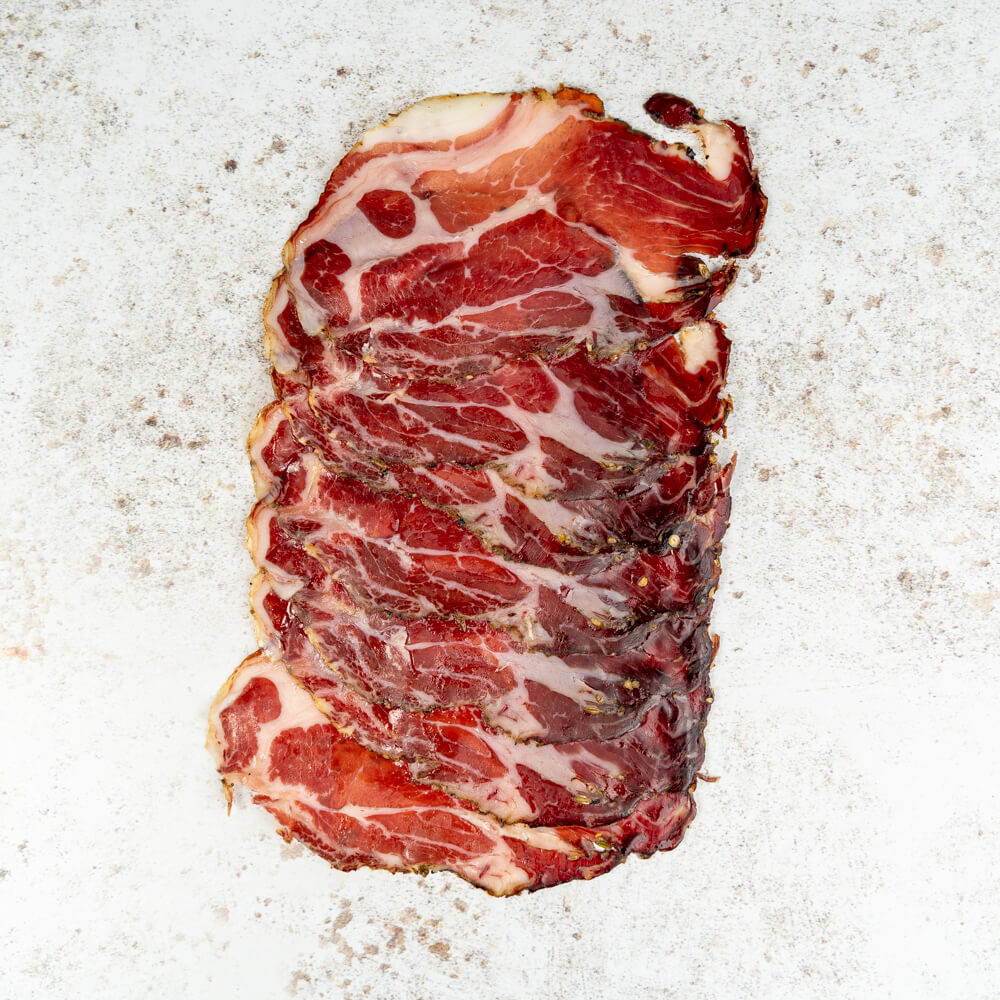 View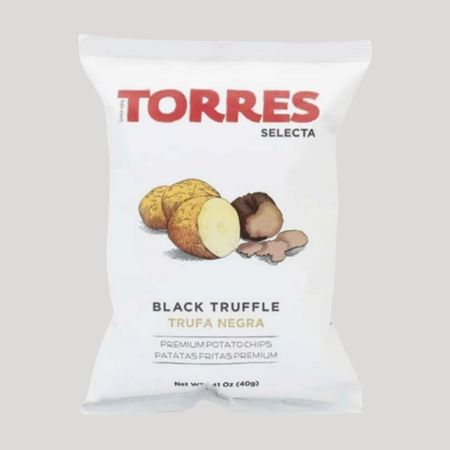 View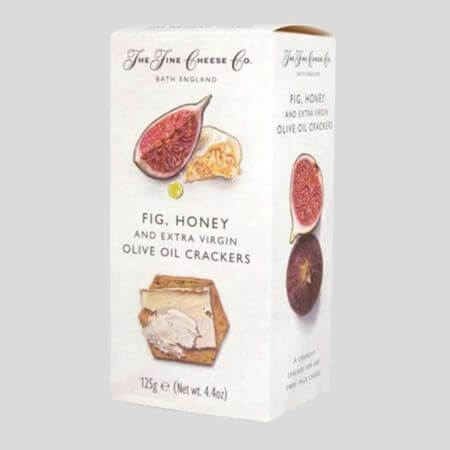 View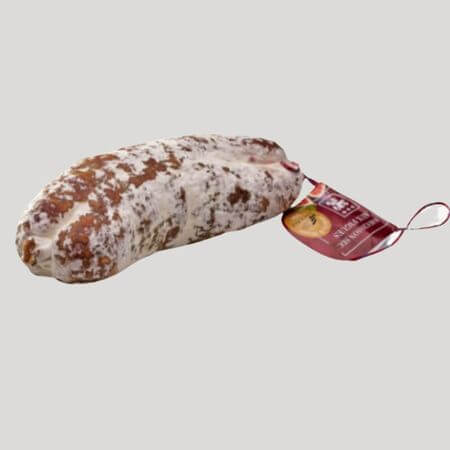 View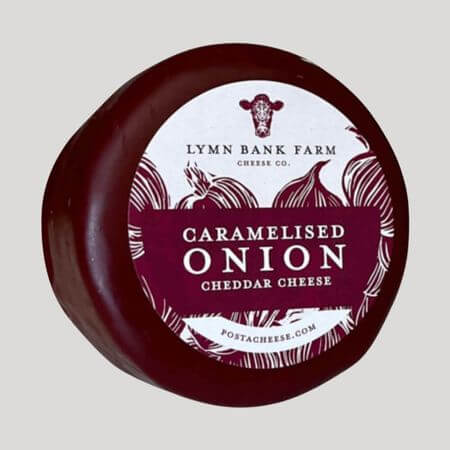 View

View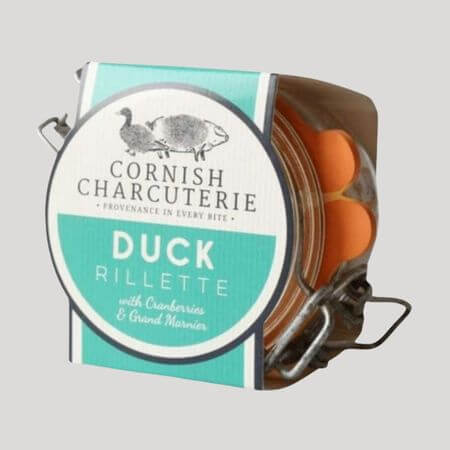 View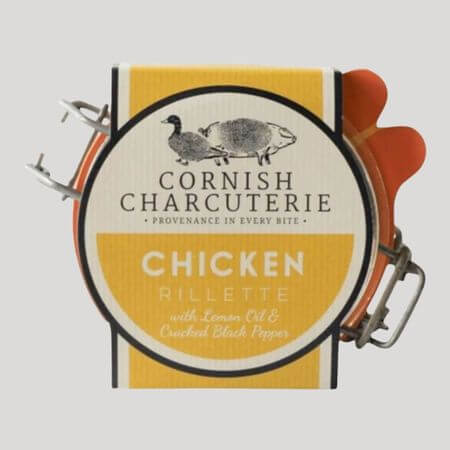 View

View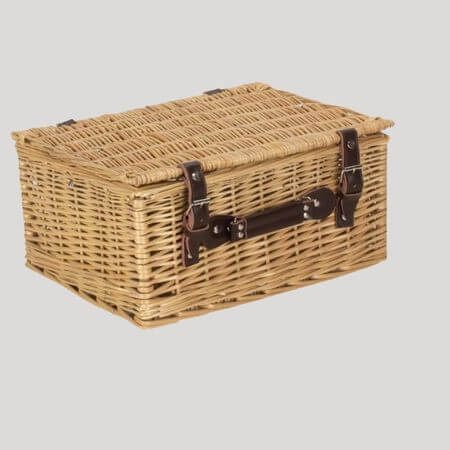 Willow Wicker Hamper 16"
Packed with shred to create a voyage of discovery, in one of our signature Artisan Deli Market Willow wicker hampers.
Ivory matte gift card with your personalised message. Secured in beautiful kraft envelope with printed recipients name.
Gran Dominio Rioja, 75cl
Upon arrival at the winery, the Tempranillo grapes were destemmed and crushed.
A brilliant ruby red in colour. On the nose, aromas of ripe strawberries, raspberry and cranberry combine with subtle spicy notes of vanilla and clove. The palate is well structured with ripe and velvety tannins and a refreshing acidity which carries the bright fruit and spice aromas onto the elegant finish.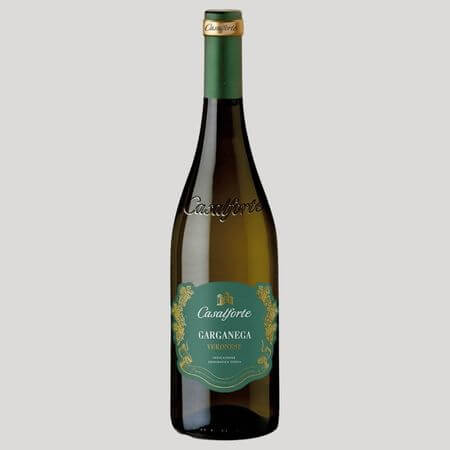 Veronese Bianco Garganega IGT "Casalforte", Cantine Riondo, 75cl
Garganega is the main grape used to produce the premium Soave wine, and here Veneto's Castelforte bring us a full bodied, elegantly dry varietal. Veronese grapes are aged partly in stainless steel and partly in wood for an intense perfume of almond blossom, white flowers, citrus and light spice. Fruity and richly textured with almond notes and a clean, refreshing mineral finish. Try with antipasti, shellfish, curries, creamy or pesto pasta dishes.and fruit.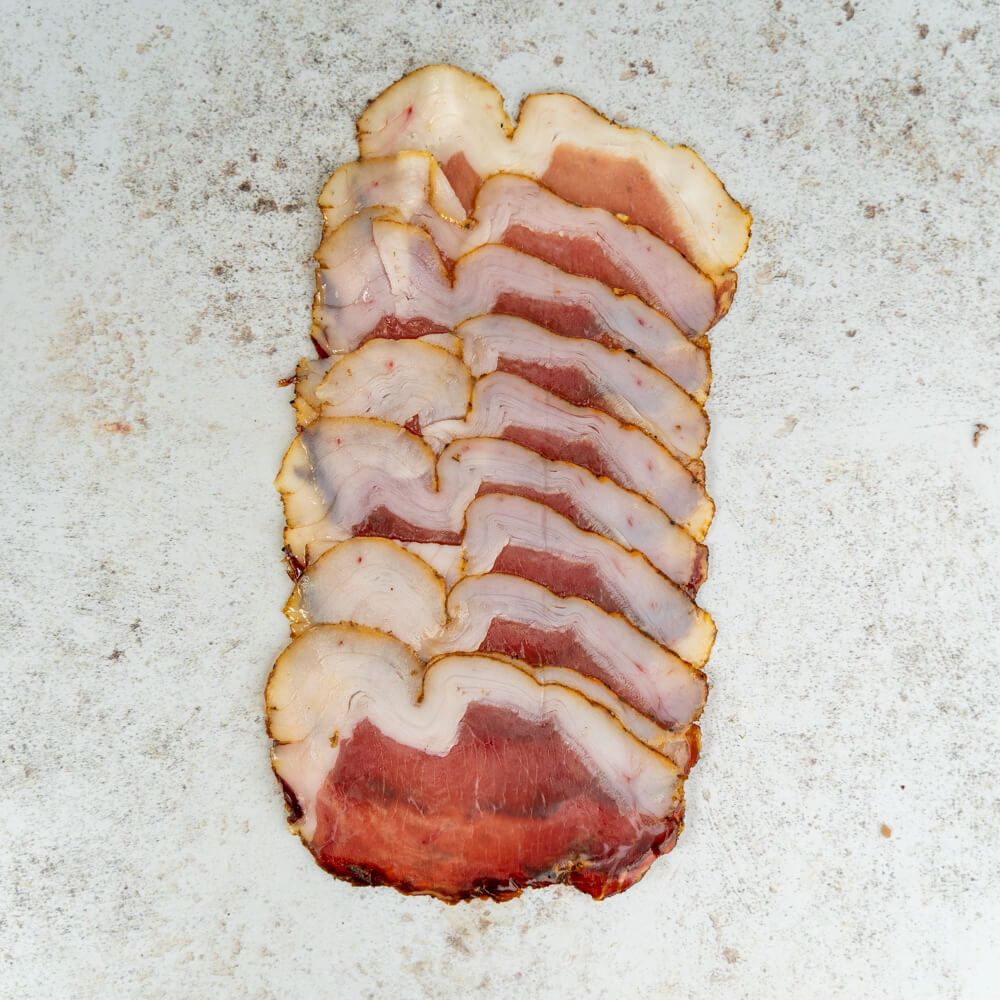 Air-dried Pork Loin Lomo 60g
Introducing our artisan British charcuterie featuring air-dried pork loin, or lomo as it's traditionally known. Made using the finest quality British pork, our lomo is carefully cured with a blend of herbs and spices, then air-dried for several weeks to achieve its signature texture and depth of flavour.
Each slice of our lomo is beautifully marbled with delicate fat, providing a melt-in-your-mouth experience that is both rich and savoury. The flavour is complex yet balanced, with notes of sweet, smoky and nutty that linger on the palate.
Our lomo is the perfect addition to any charcuterie board or antipasti platter, and pairs beautifully with a range of accompaniments such as crusty bread, olives, cheese and pickles. It also makes a delicious ingredient in pasta dishes or salads, adding depth and complexity to any meal.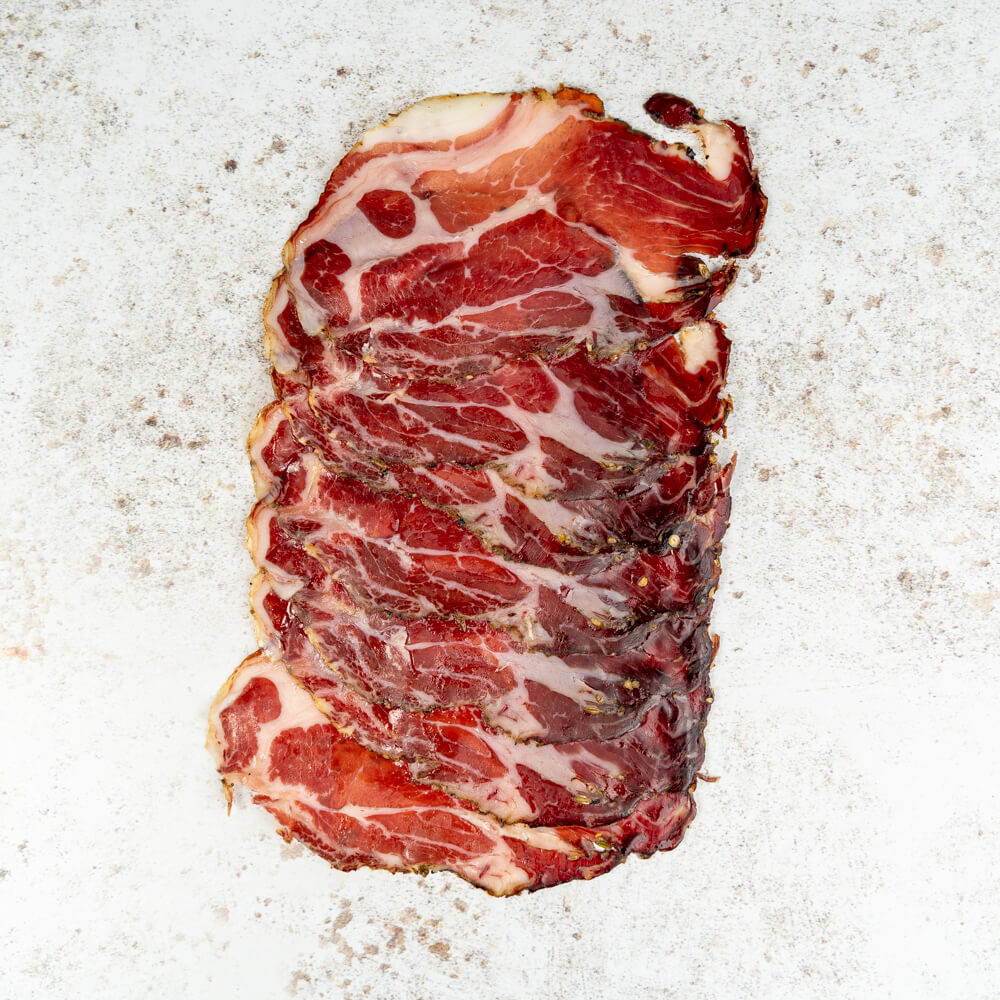 Air-dried Pork Shoulder Coppa 60g
Introducing our Air-dried Pork Shoulder Coppa, crafted with care and expertise using the finest British pork. Our artisanal process involves carefully trimming and seasoning the pork shoulder with a blend of traditional British herbs and spices, before air-drying it for several weeks to develop its complex, rich flavour.
The result is a succulent and tender coppa that's perfect for any charcuterie board, sandwich or salad. Each slice reveals a marbled texture and deep, earthy notes that evoke the lush countryside of Great Britain.
We take pride in sourcing our meat from trusted British farms that raise their animals with respect and care, ensuring the highest quality and ethical standards. We believe in supporting local agriculture and promoting sustainable practices, while delivering a premium product that showcases the best of British cuisine.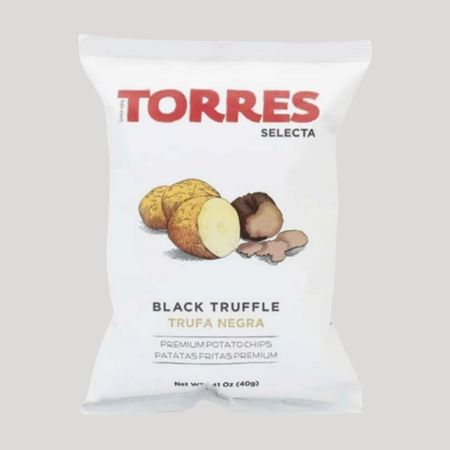 Black Truffle Crisps 40g
Product Details
Nutritional Information
Real black summer truffle flavoured potato crisps. Very intense aroma with sweet and fruity notes.
Made By: Torres
Ingredients: Potatoes, Sunflower oil, Salt, Dehydrated black summer truffles (0.09%) and Truffle flavouring (0.07%)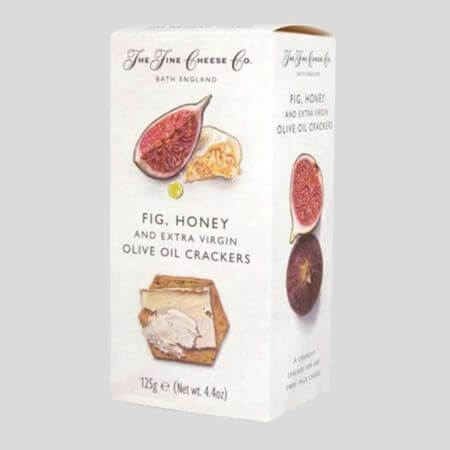 Fig, Honey and Extra Virgin Olive Oil Crackers 125g
Product Details
Nutritional Information
A crunchy cracker, intentionally subtle, so as to never overwhelm the cheese. Flavoured with fig and a drizzle of honey.
Made By: The Fine Cheese Co.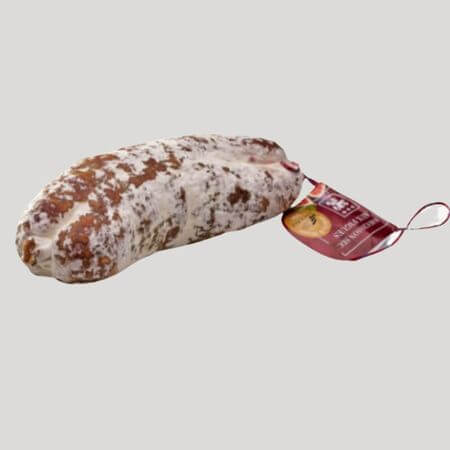 Fig Saucisson 190g
Made by: Une Normande à Londres
Real Pork and fig AOC French saucisson.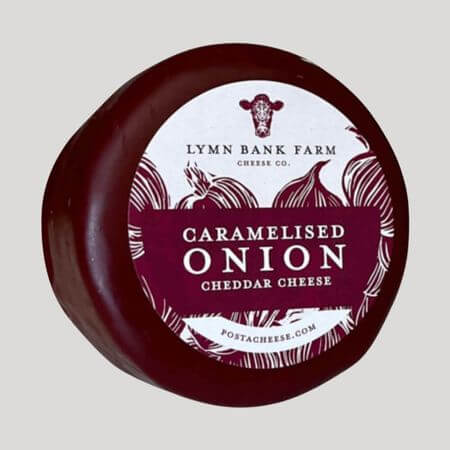 Caramelised Onion Cheese 200g Wax Truckles
Product Details
Nutritional Information
Made By: Lymn Bank Farm
The best home made Caramelised Onion Chutney (made here on the farm) blended into a smooth mature cheddar Cheese. Pure food heaven!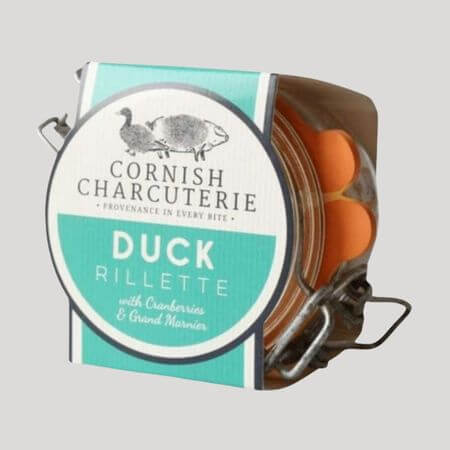 Duck Rillette with Cranberries 125g
Product Details
Nutritional Information
Made By: Cornish Charcuterie
Made using free range duck legs poached in duck fat, shredded and combined with aromatic spices and cranberries soaked in Grand Marnier.
Ingredients: shredded duck leg meat 69%, duck fat, cranberries 3.5%, Grand Marnier 3% (sulphites), Cornish sea salt, five spice.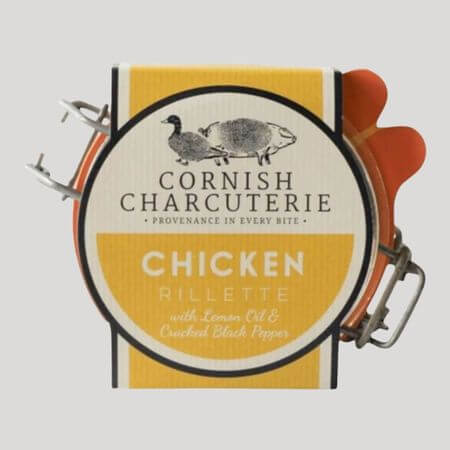 Chicken Rillette with Lemon & Black Pepper 125g
Product Details
Nutritional Information
Made By: Cornish Charcuterie
Cornish Charcuterie chicken rillette uses free-range chicken poached in duck fat and is enhanced with lemon oil and cracked black pepper.
Ingredients: Chicken 73.4%, duck fat, Cornish sea salt, cracked black pepper 0.59%, lemon oil 0.22%.
Four Luxury Brandy & Orange Mince Pies
All butter brandy & orange pastry mince pies filled with luxury vine fruit and cherry mincemeat, brandy and a touch of orange zest.
100% Luxury Guaranteed - Only the finest food and drinks, handpicked for quality.
The Magic of Our Hampers
We foster direct relationships with our artisan food producers: from the cheese maker meticulously crafting each wheel, to the chocolatier who pours passion into every piece, the devoted couple perfecting their chutney, and the small-scale baker bringing handmade scones to life.
Leave a Lasting Impression: Create Your Own Hamper Now.